Articles
August 01, 2017 07:12:20 EST
There's a lot of finger pointing going on over the alleged waste of millions in taxpayer funds to develop and field a uniform for the Afghan army that investigators claim "doesn't work."
---
And while there's certainly plenty of blame to go around, a long-time military equipment designer who helped develop the green, brown and tan digital ANA duds says it's not as dumb as people are being lead to believe.
In an interview with We Are The Mighty, the man behind the camouflage pattern, Guy Cramer of HyperStealth Biotechnologies, says there were very specific reasons why the Afghan army chose the uniforms it did, and that it wasn't a decision imposed by the Pentagon.
1. The camouflage is actually perfect for the environment
Pentagon watchdogs argue the Afghan army uniform is built in a pattern that won't help conceal soldiers in about 98 percent of Afghanistan's environment. The country is mostly desert, rock or arid (think the New Mexico or Arizona mountains) and the green-heavy pattern the Afghan army adopted isn't suited to most of the battlefields soldiers would fight in.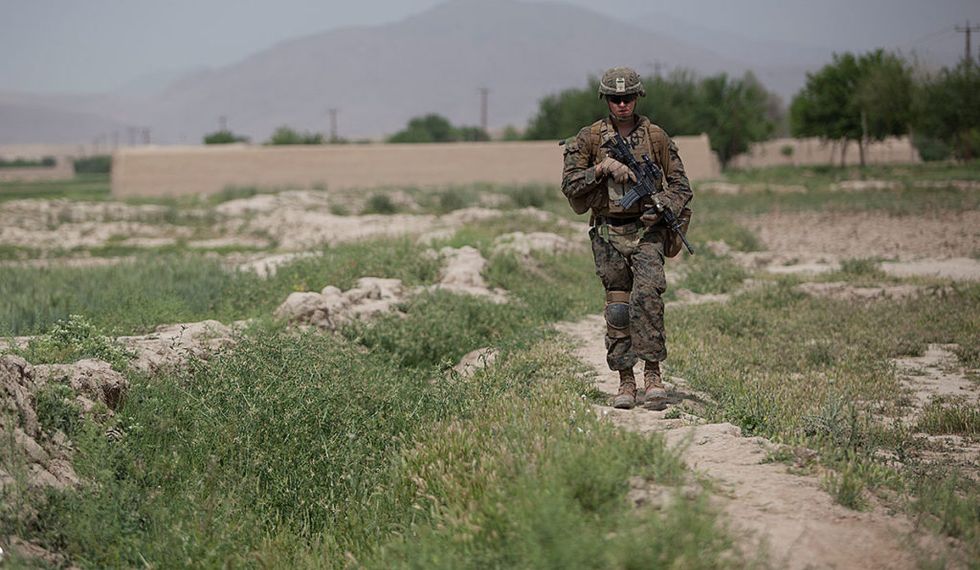 See, the Marines are using woodland camo in the insurgent hotbed of Sangin. (U.S. military photo)
Cramer told us, however, that at the time the army adopted its pattern, most of the fighting was going on in the agricultural areas of Afghanistan's south, among ribbons of lush growth flanking irrigation canals and croplands.
In fact, during the intense fight in Helmand province back in 2010 and later, the Marines were authorized to wear a mix of woodland and desert camo pattern MARPAT uniforms due to the more lush agricultural areas where most engagements occurred.
2. It doesn't glow at night
The pattern adopted by the Afghan army is similar to one that was developed for a competition in the U.S. Army to find an alternative to the gray-green Universal Camouflage Pattern the service began fielding in 2003. Cramer engineered so-called the US4CES family of patterns that in some tests performed far better than the MultiCam pattern the Army eventually settled on.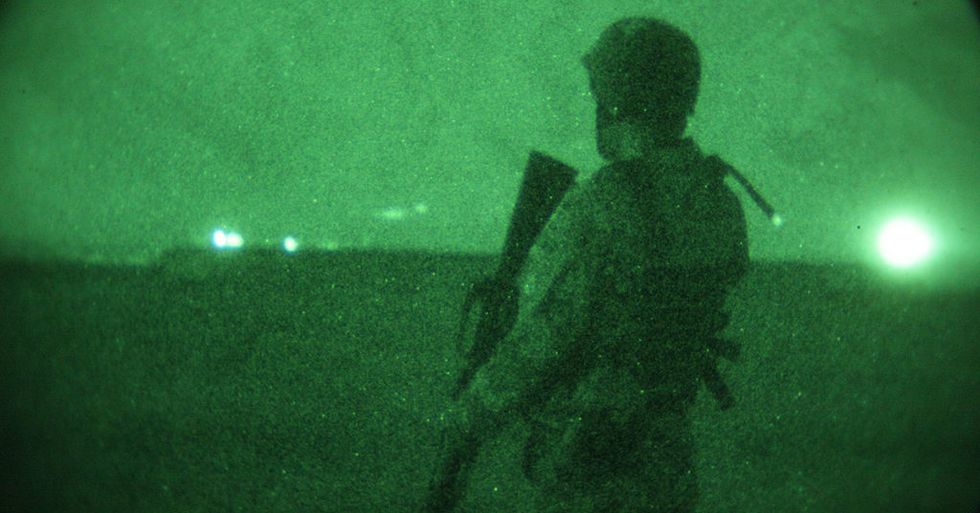 These uniforms don't glow in the dark Mr. Badguy. (U.S Army photo by Pfc. Dixie Rae Liwanag/Released)
One of the things Cramer builds into his patterns is technology to help conceal soldiers at night, not just in daylight. Pentagon watchdogs claim there were several U.S. patterns available for the Afghans to choose from, including the UCP one and the old-style "Battle Dress Uniform" analog pattern.
But Cramer says the UCP and others "glows" at night when seen through night vision — a technology that's becoming increasingly available to insurgents and terrorists.
The Afghan pattern is designed to help conceal soldiers during night operations, which are increasingly part of the Afghan army's tactics.
3. It sets the army apart
Sure, Pentagon watchdogs point fingers — and possibly rightly so — at then Afghan defense minister Abdul Rahim Wardak for his focus on fashion instead of utility in picking the AFPAT over other patterns like BDUs and desert digital. But Cramer says one of the things Wardak was looking to do was to set his forces apart from the rest of the hodgepodge of Afghanistan's security forces.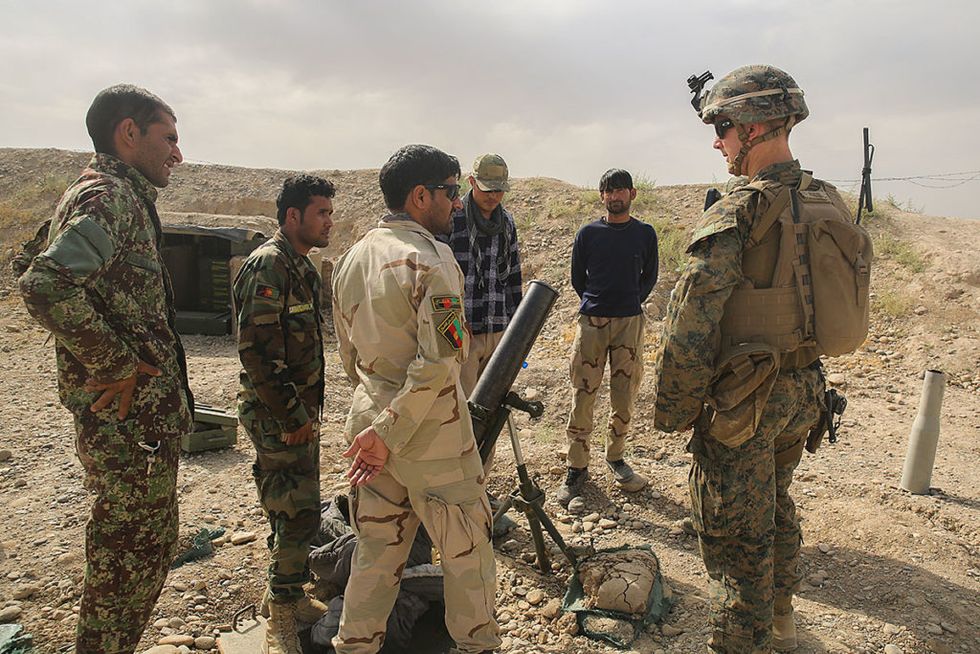 The patchwork of camouflage patterns used by Afghan security forces causes confusion and are easily obtained by insurgents, experts say. (U.S. military photo)
"He wanted it to be distinct," Cramer said. "The ANA is highly respected in Afghanistan and he wanted his troops to look different."
Sounds kinda like the Marine Corps, doesn't it?
Also, and potentially more importantly, Cramer argues that making a distinct, licensed pattern for the ANA is safer for the troops because it's harder for insurgents to disguise themselves as friendlies and infiltrate bases.
"Anyone can get their hands on BDUs," he added.
In fact, there have been several incidents in Afghanistan where insurgents have slipped inside friendly lines wearing Army UCP-pattern uniforms, and the Afghan army wanted to avoid that at all costs, Cramer said.
The fur is flying over the alleged "waste" of $28 million in an Afghan uniform that's suitable for just 2 percent of Afghanistan's terrain (if you just include "forest" as your measure), and there's certainly a lot of waste, fraud and abuse to go around when it comes to bankrolling America's Afghan allies.
But as with any Washington kerfuffle over Pentagon spending, there's at least a little more to it than meets the eye.