Articles
March 30, 2017 08:13:39 EST
The Coast Guard, unlike the other military branches, is a law enforcement agency — meaning that it gets wrapped up in all sorts of operations that the Department of Defense generally is barred from by law.
---
One of the operations commonly undertaken by the Coast Guard is catching drug smugglers and their illicit cargos, and the Coast Guard gives special attention to the lucrative cocaine trade which has given them some of the largest maritime drug busts in history.
Here, in order of size, are six of the largest:
(All dollar values are converted to 2017 values.)
1. 43,000 pounds cocaine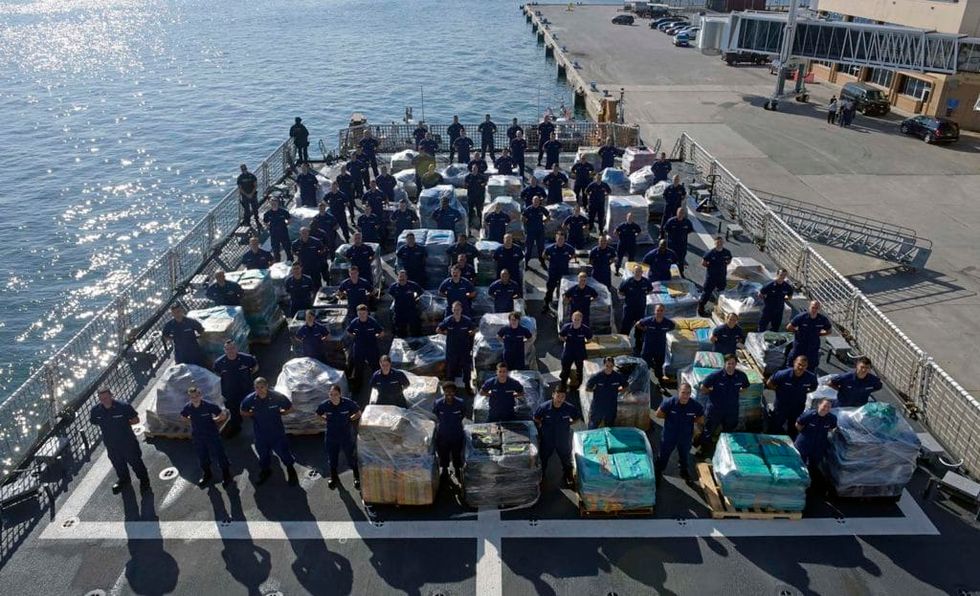 Members of the Coast Guard Cutter Hamilton crew stand next to approximately 26.5 tons of cocaine Dec. 15, 2016 aboard the cutter at Port Everglades Cruiseport in Fort Lauderdale, Florida. (Photo: U.S. Coast Guard Petty Officer 3rd Class Eric Woodall)
In March 2007, the Coast Guard Cutters Hamilton and Sherman stopped and investigated the Panamanian container ship Gatun and found two containers filled with 43,000 pounds of cocaine which had an estimated wholesale value of $350 million and a potential street value of $880 million.
2. 26,931 pounds cocaine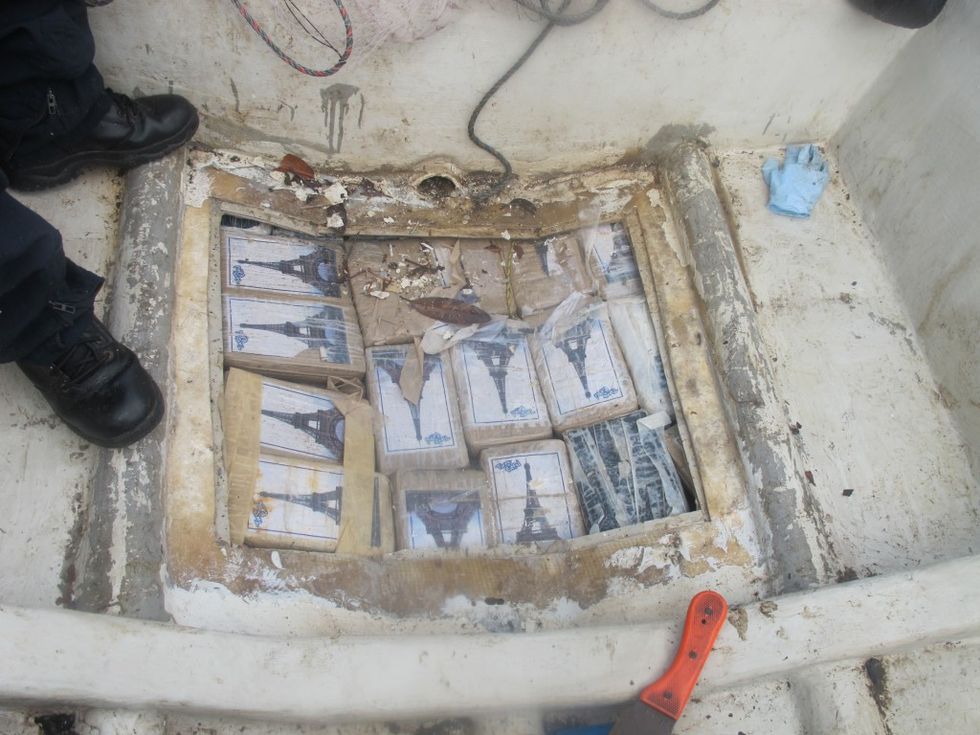 Cocaine sits inside a hidden compartment on a vessel found by a Coast Guard law enforcement detachment. (Photo: courtesy US Coast Guard)
A U.S. Customs Service plane spotted the fishing trawler Svesda Maru sailing around without functioning fishing equipment in April 2001 and the Customs Service obviously found that suspicious. When a Coast Guard law enforcement detachment arrived, it had to search for five days before they found the secret space below the fishing hold.
In that space, they found 26,931 pounds of cocaine.
3. 24,000 pounds/$143 million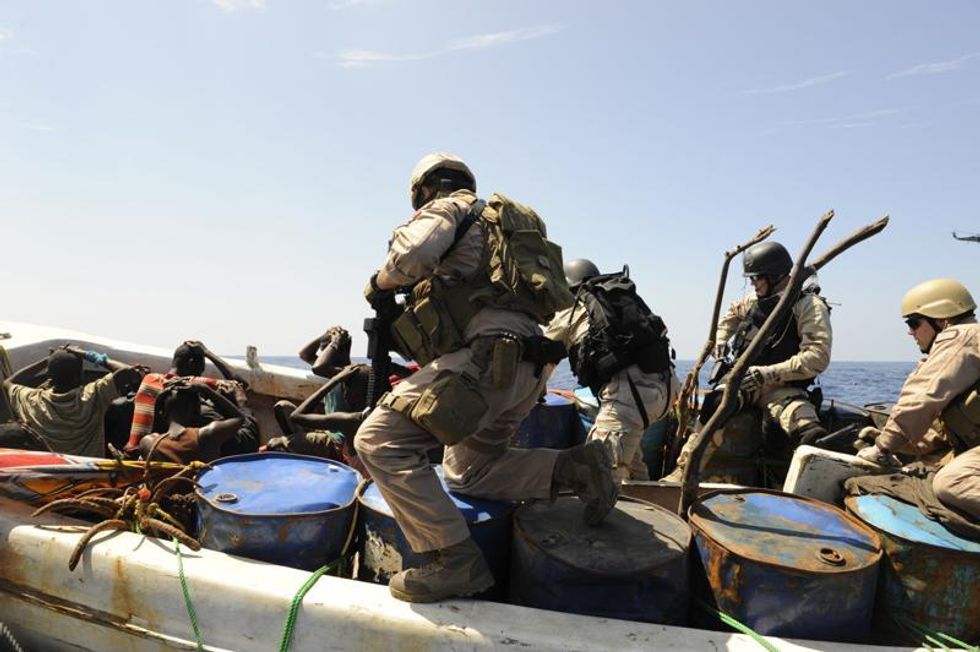 A Coast Guard law enforcement detachment searches a vessel suspected of piracy. (Photo: US Navy Mass Communication Specialist 1st Class Cassandra Thompson)
A Coast Guard boarding team serving onboard a Navy cruiser was sent to investigate a suspected smuggling ship in 1995 and set the then world record for largest maritime drug seizure ever.
In two waste oil tanks they found over 12 tons of cocaine worth the equivalent of $230 million today.
4. 18,000 pounds/$200 million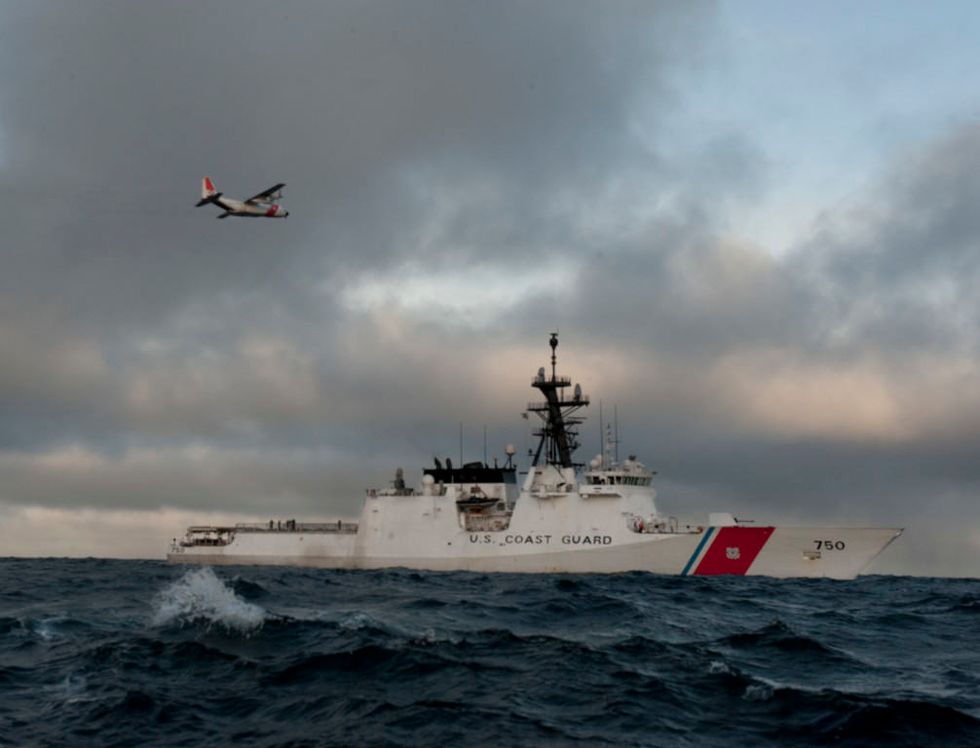 A U.S. Coast Guard HC-130 Hercules aircraft prepares to drop supplies aboard the national security cutter USCGC Bertholf in the Arctic Ocean Sept. 14, 2012, during a patrol in support of Arctic Shield 2012. (Photo: U.S. Coast Guard Public Affairs Specialist 1st Class Timothy Tamargo)
A surveillance aircraft flying off of Central America spotted a possible submarine in the water in 2015 and the Coast Guard Cutter Bertholf went to find it.
Surprise: Homemade submarines are usually filled with drugs. This particular sub was filled with almost 18,000 pounds of cocaine, about $205 million worth.
5. 16,000 pounds of cocaine
Just a few months before the Bertholf captured the narco sub with 18,000 pounds of cocaine, the
Stratton captured another submarine
with an estimated 16,000 pounds of cocaine.
The Coast Guard never found out for certain how much cocaine was onboard because homemade submarines aren't exactly seaworthy and the vessel sank after 12,000 pounds were offloaded. Congrats, whales.
6. 12,000 pounds
#USCG crews apprehend 4 suspected drug smugglers, stemming illegal flow of narcotics. https://t.co/IJF1nhuUGT pic.twitter.com/u1jGEUpo3e

— U.S. Coast Guard (@USCG) March 28, 2016
The Coast Guard Cutter Bertholf made another 12,000-pound cocaine bust in March 2016 off the coast of Panama after spotting yet another submersible.
Had to feel like deja vu for the cutter.