January 31, 2018 11:22:36 EST
Messing around with your fellow Joes is always good fun. It's a lighthearted way of letting them know that they're "one of the guys." After all, if you didn't care about someone, you wouldn't mess with them — right?
---
Every unit has a communications (commo/comms) person. Oftentimes, the guy spending his time in the commo shop (S-6) gets a little lonely, toiling away at fixing the internet or the Commander's computer. What better way is there to let them know that they're a part of the team than by messing with them from time to time?
Doing any of the things on this list should come from a place of mutual friendship. Don't do anything that would get you UCMJed, impede the mission, or cost you your military bearing. Basically, don't be a dick about it.
7. Call them 'nerds'
Enlisting in the Army as a computer guy is one of the least 'grunt' things you can do. Chances are, they're well aware of how 'POG-y' they really are and will brush it off.
If you really want to push their buttons, just slyly refer to them as 'nerds' in conversation. They'll try to deny it, but we know. We all know.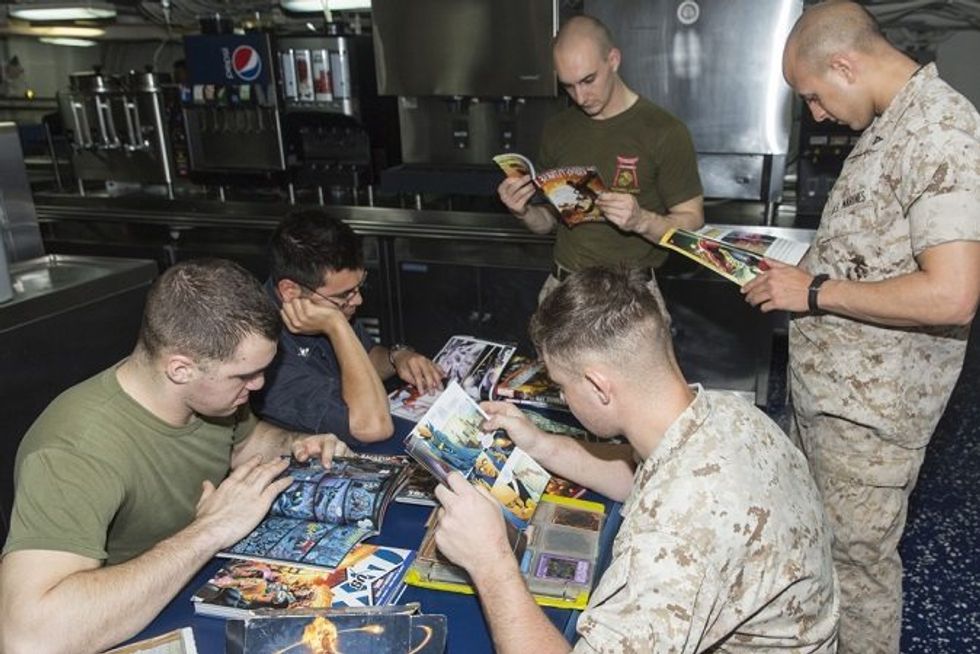 Anyone want to try and guess their MOS? (U.S. Marine Corps photo by Cpl. Manuel A. Estrada)
6. Say, "but I tried turning it off and back on again!"
A good computer guy will know the ins and outs of how to fix the problem. But as everyone in the military knows, being in a position doesn't always mean they're qualified for the task.
An easy solution that many of the younger, more inexperienced computer guys will default to is called a "power cycle," which is literally just turning it off and back on again.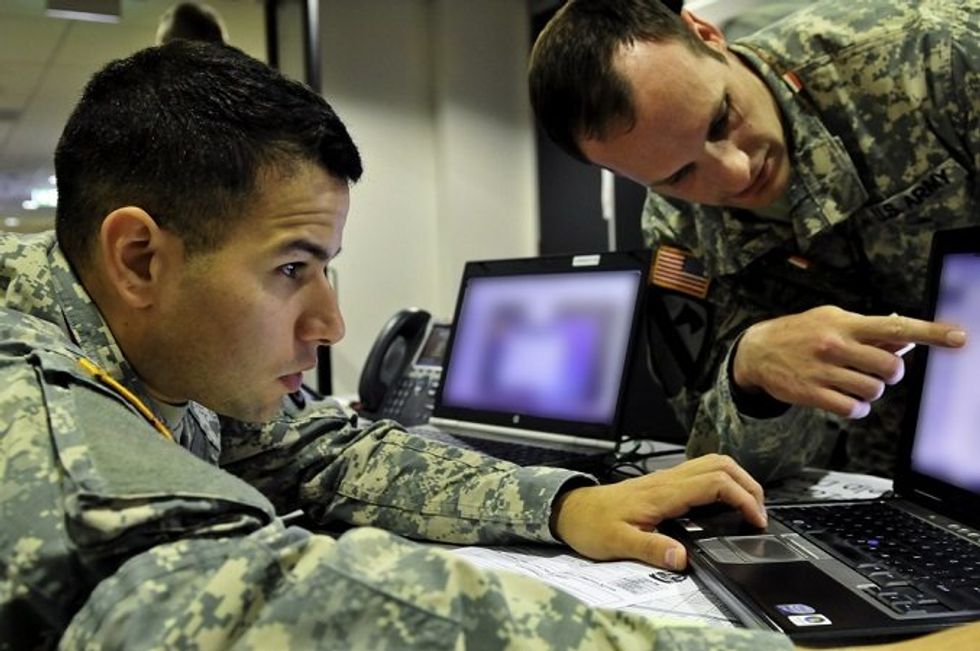 Just watch out for the small, squirrely bastards... Unless you can take them. (U.S. Army photo by Staff Sgt. Lance Pounds)