Articles
July 05, 2017 08:35:37 EST
U.S. Army Private first class Hansen Kirkpatrick was killed during an indirect fire attack in Helmand province, Afghanistan July 3, the Department of Defense announced Wednesday.
---
The Pentagon announcement was devoid of details on the circumstances of the 19-year-old's death, and the incident remains under investigation. Two other U.S. soldiers were reportedly wounded in the attack but their wounds are not considered life threatening.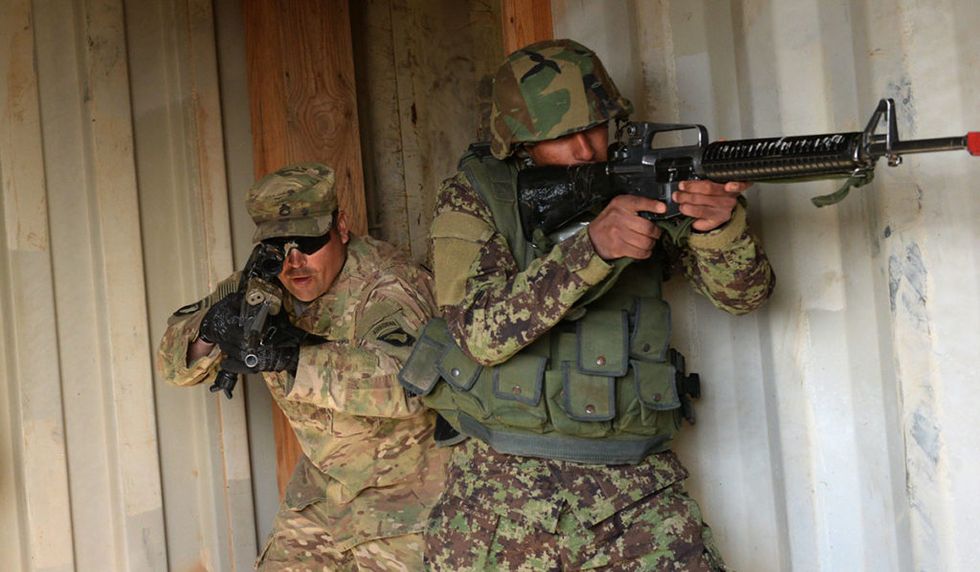 A U.S. Army adviser from Task Force Forge conducts a room clearing drill with an Afghan trainee to demonstrate proper tactical procedures at the Regional Military Training Center in Helmand Province, Afghanistan, March 8, 2017. Task Force Forge advisers fill a critical role executing the train, advise and assist mission to the ANA 215th Corps as part of the NATO Resolute Support. (NATO photo by Kay M. Nissen)
Helmand province is an active site of U.S. operations supporting the Afghan National Security Forces in the fight against the Taliban. The Taliban has turned the province into the frontline of its campaign against the U.S. and Afghan government, controlling vast swaths of its territory.
Kirkpatrick's death comes amid serious discussions by U.S. officials to increase the number of troops in Afghanistan. President Donald Trump granted Secretary of Defense James Mattis authority to set Afghan troop levels in mid June.
Mattis recently secured NATO backing to increase the number of overall troops in Afghanistan by at least a few thousand, in a recent visit to Europe.
Content created by The Daily Caller News Foundation is available without charge to any eligible news publisher that can provide a large audience. For licensing opportunities of our original content, please contact licensing@dailycallernewsfoundation.org.