Articles
November 20, 2015 08:03:24 EST
A recent Washington Post opinion piece sharply criticized President Obama's policies in confronting the threats from ISIS in Iraq and Syria. The piece also put the crosshairs on the measured Congressional response, saying it substituted "actual thought" and real strategy for overused, cliché statements from Congress like these:
---
"The world needs American leadership," said Paul Ryan of Wisconsin, the new House speaker.

"We want our homeland to be secure," Rep. Kevin McCarthy of California said.

Rep. Steve Scalise from Louisiana said we need "go and root out and take on ISIS."
Not to be outdone, Cathy McMorris Rodgers of Washington State said we must "rise to the challenge" and find "the courage and the resolve."
In the spirit of helping the U.S. fight the good fight, Team Mighty thought of 10 more non-statements lawmakers and other administration officials can use to continue not implementing a policy that meaningfully counters the threat:
1. "Smoke 'em out"
This was a staple of the days after 9/11 and the early days of the invasion of Afghanistan. While we may not have smoked out Osama bin Laden, we sure did smoke a lot of others. President Bush said it a lot while forces were building up and Green Berets were on horseback getting vengeance.  He couldn't just tell us U.S. troops were already in Afghanistan, but he had to say something.
My sincere apologies for referencing Fahrenheit 9/11. But you get it. He said it a lot.
2. "Time will tell"
This is the ultimate phrase to use as an excuse to skate. You don't have to do anything at all, and you're outright saying that's your entire strategy.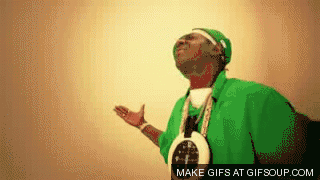 3. "We need to build a bipartisan consensus"