Articles
May 20, 2015 04:24:22 EST
The AK-47 is not just the preferred weapon of America's enemies, it's also the weapon of America's allies. It's the most widely used weapon on Earth. People name their children after it. Some countries have its distinctive shape on their flag. Egypt even built a monument featuring the rifle with its barrel and bayonet in the Sinai Peninsula.
---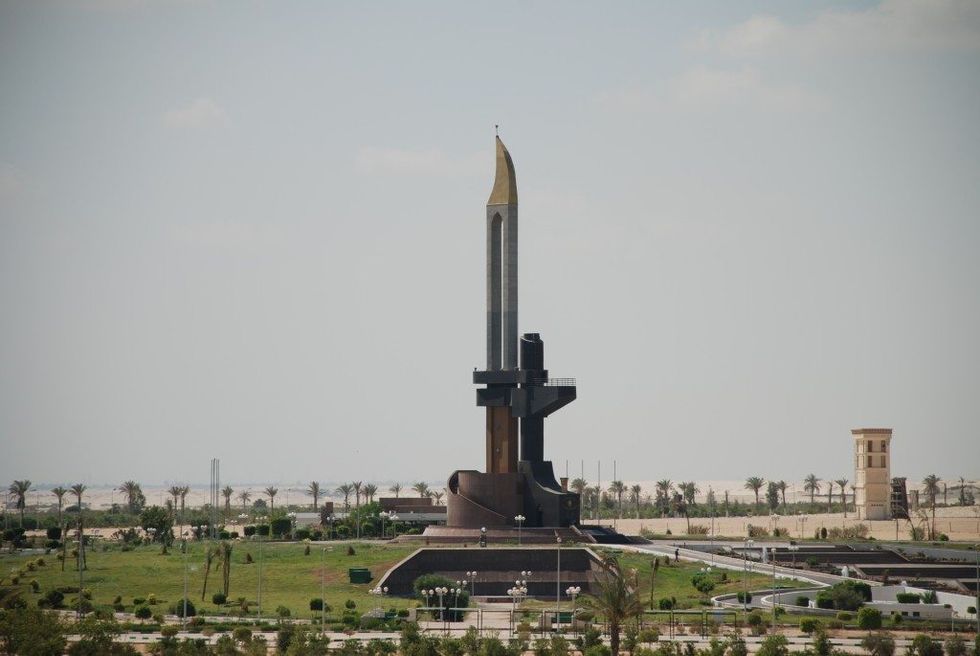 Yet, despite its widespread legitimate use in 106 recognized countries' standing armies, the AK-47 has also become a symbol of pirates, insurgents, warlords, and terrorists. So where does the rifle live on the scale between good and evil?
To help figure that out, WATM presents 10 facts about the most durable, dependable and infamous rifle ever designed: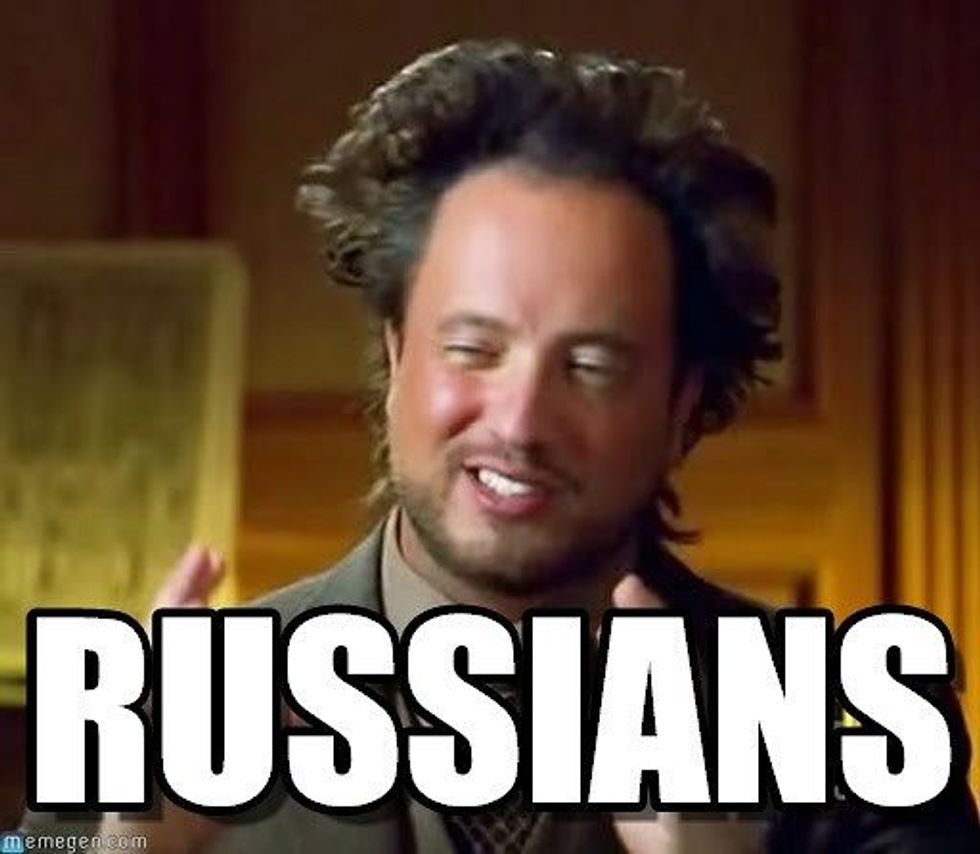 1. Though it is widely known that he did not receive any royalties from his design (the Stalin-Era Soviet Union wasn't too big on international copyright law - the AK borrows from many contemporary designs), Kalashnikov received an award from Stalin and special privileges until the Soviet Union was dissolved.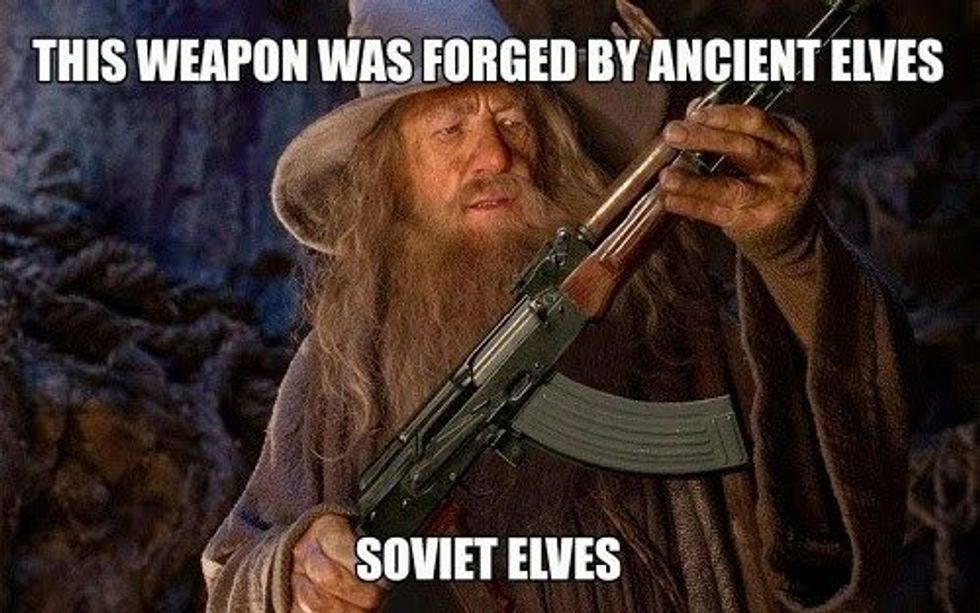 2. The original AK-47 was unwieldy and much too heavy. It's unusual to find a "real" '47 AK. Most of the weapons produced by the Soviet Union and shipped abroad are really AKMs or AK-74s. You can tell the difference by the barrel: the AKM uses a muzzle brake while the 74 has a flash suppressor. For example, the Malian soldier pointing his rifle at my chest in the photo below is holding an AKM.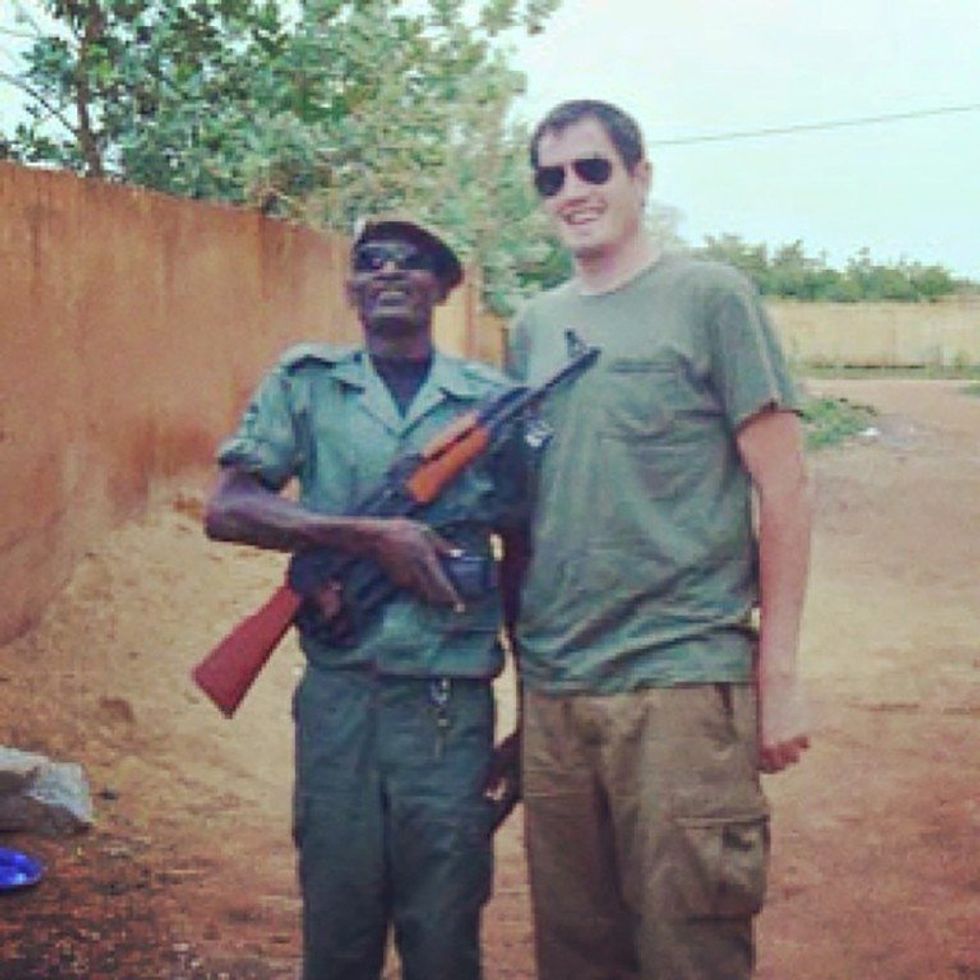 3. Because the Russian government produced and shipped out so many, and because more than 30 countries are licensed to produce AK family rifles, no one knows how many of them there really are. Its estimated that there is an AK-47 for every 70 people on Earth, around 100 million. The next most widespread family of rifle is the M-16 line, with a paltry 10 million.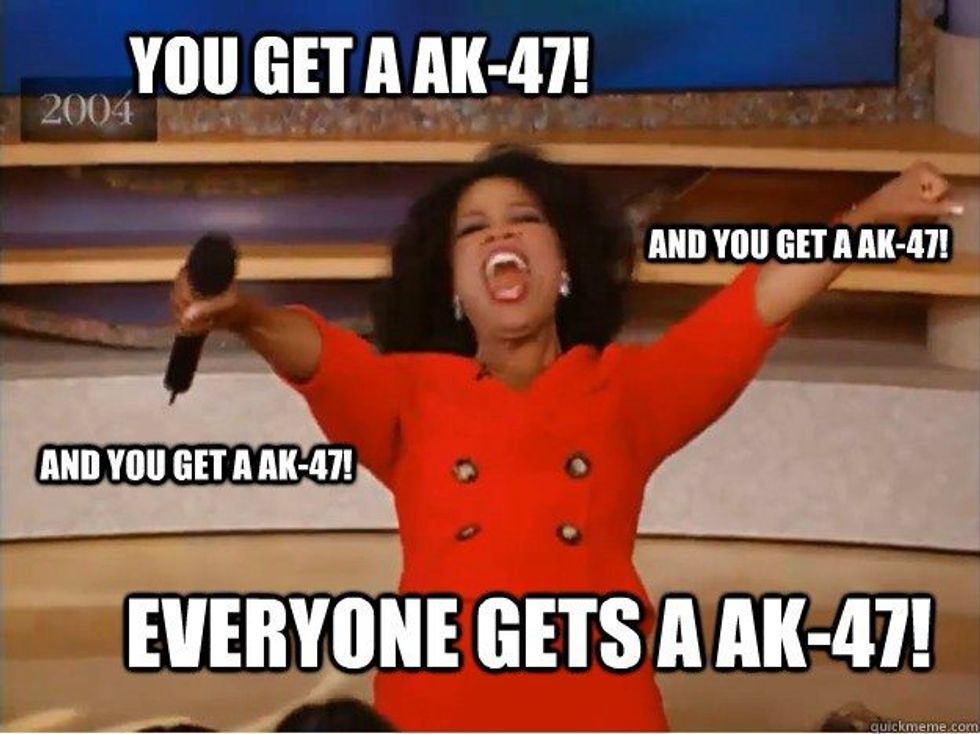 4. The Kalashnikov is the deadliest weapon ever produced, killing around 250,000 people each year. This far surpasses the casualty count for any weapon (including nuclear ones) made by man.