Articles
March 30, 2016 12:40:42 EST
The Uniform Code of Military Justice (UCMJ) is a massive collection of rules, regulations, standards and procedures that defines the justice system for those serving according to Uncle Sam. It is federal law enacted by Congress that spells out all the activities that can cause troops to get slapped with an Article 15, Article 32, a court martial, or a host of other not-so-fun punishments.
---
Servicemembers have all raised their right hands and sworn an oath to protect and defend this nation and its constitution and, by default, they have also agreed, for as long as they're in uniform, to live according to the rules and regulations of the UCMJ. But, I'm willing to bet 60 days of rollover leave that most of them don't have a good idea of how severe the consequences often are of violating the UCMJ.
Here are 10 ways servicemembers get themselves into big trouble most often:
1. Failing the whizz quiz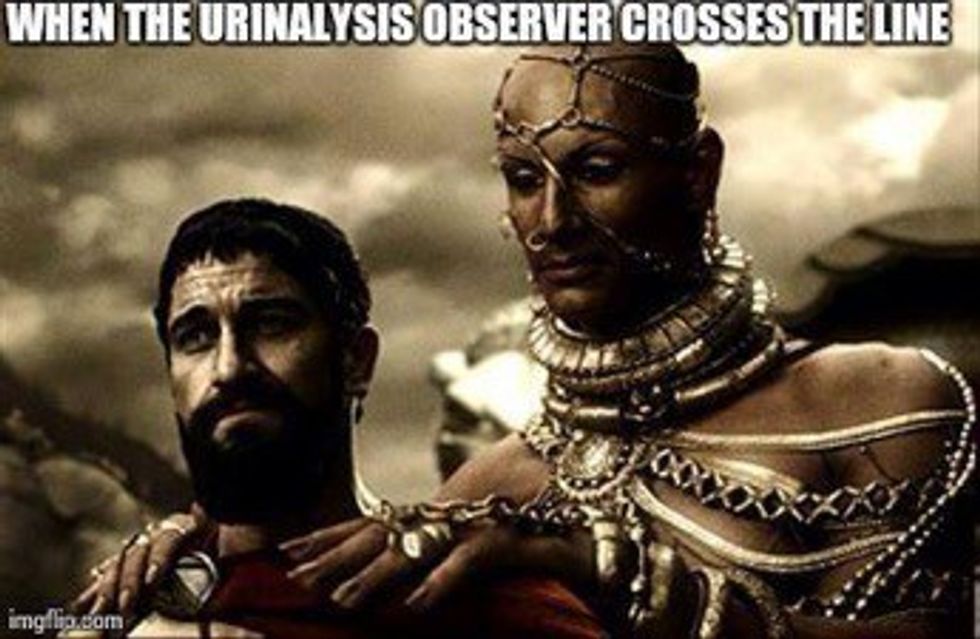 If you positively need to catch a high but are concerned about doing it with drugs that are labeled illegal by the UCMJ, you should know that "huffing" substances like dusting products, glue and gasoline can still get you in trouble with military prosecutors. If you use substances like these to get high, the military cannot punish you using Article 112a of the UCMJ, which addresses the wrongful use of a controlled substance. BUT, the military CAN charge you under Article 92 of the UCMJ for failure to obey a lawful regulation. There are various other branch regulations, such as in the Army and Navy, that also prohibit huffing. My recommendation – stick with runner's high.
Mat Tully is a retired Army Lieutenant Colonel with tours in Iraq and Afghanistan. Mat is the Founding Partner of Tully Rinckey PLLC, a coast to coast law firm defending the legal rights of servicemembers. The above is not intended as legal advice.