Articles
Dec. 02, 2014 03:48PM EST
11 of the 21 laws for assassins
When author Robert B. Baer asked his boss at the CIA for the definition of assassination his boss replied, "It's a bullet with a man's name on it." Baer wasn't sure what that meant so he started to research the topic beyond what he already had experienced around it in his role at the CIA. The end of that process became his insightful and provocative new book, The Perfect Kill, in which he outlines 21 laws for assassins. Here are 11 of them:
---
Law #1: THE BASTARD HAS TO DESERVE IT
Painting of Caesar's assassination by Vincenzo Camuccini, 1798.
"The victim must be a dire threat to your existence, in effect giving you license to murder him. The act can never be about revenge, personal grievance, ownership, or status."
Law #2: MAKE IT COUNT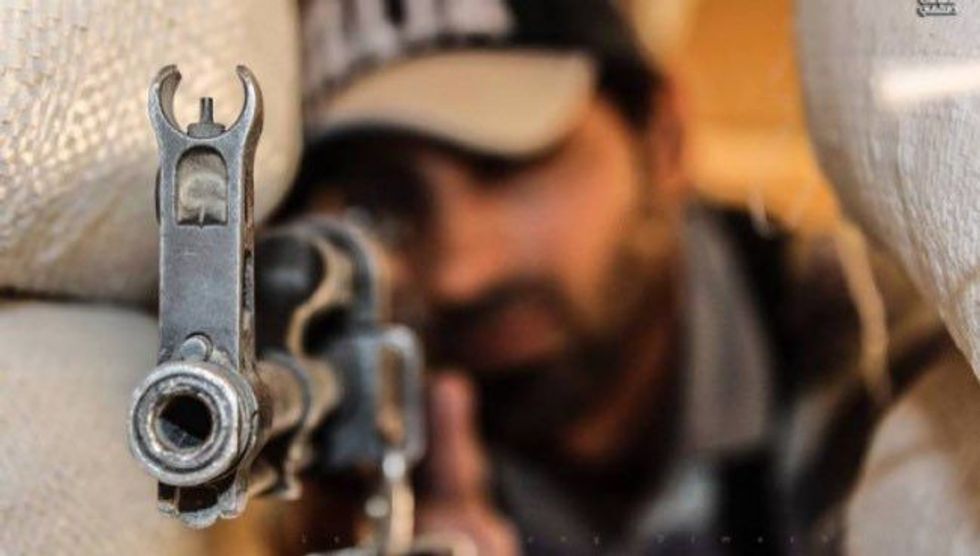 "Power is the usurpation of power, and assassination its ultimate usurpation. The act is designed to alter the calculus of power in your favor. If it won't, don't do it."
Law #5: ALWAYS HAVE A BACKUP FOR EVERYTHING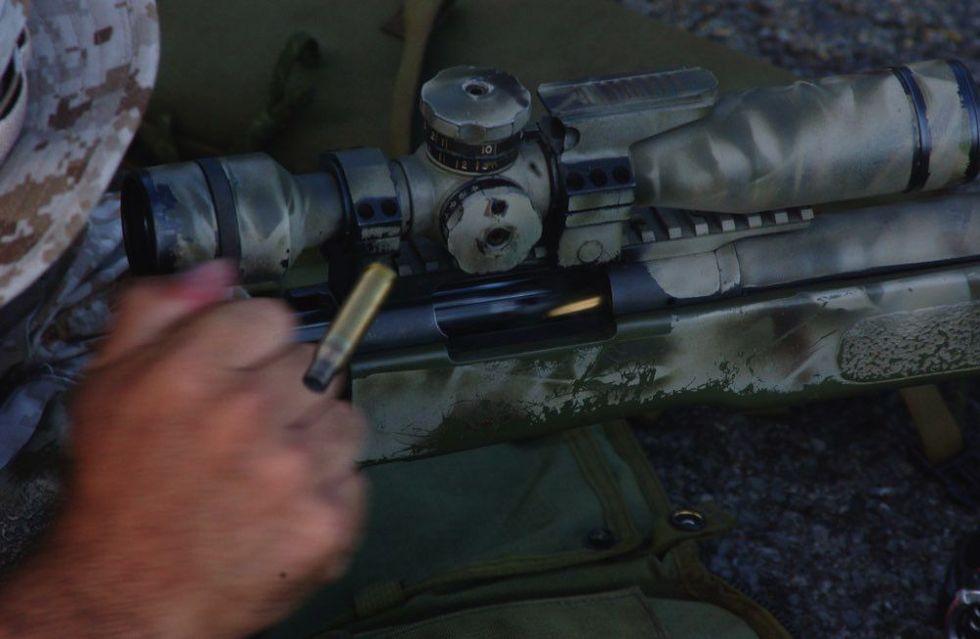 "Count on the most important pieces of a plan failing at exactly the wrong moment. Double up on everything -- two set of eyes, two squeezes of the trigger, double-prime charges, two traitors in the enemy's camp."
Law # 7: RENT THE GUN, BUY THE BULLET

"Just as there are animals that let other animals do their killing for them -- vultures and hyenas -- employ a trusted proxy when one's available."
Law #8: VET YOUR PROXIES IN BLOOD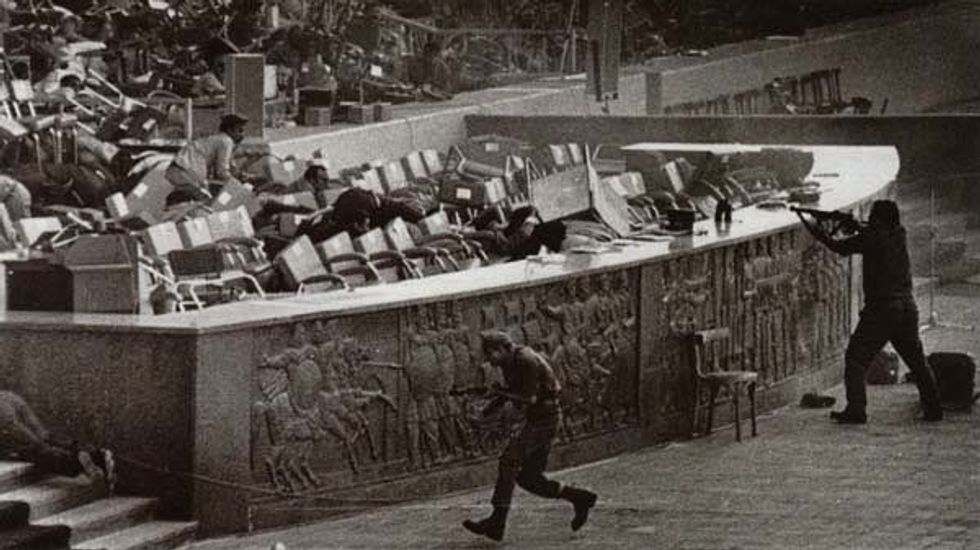 The assassination of Egyptian President Anwar Sadat on October 6, 1981.
"Assassination is the most sophisticated and delicate form of warfare, only to be entrusted to the battle-hardened and those who've already made your enemy bleed."
Law #9: DON'T SHOOT EVERYONE IN THE ROOM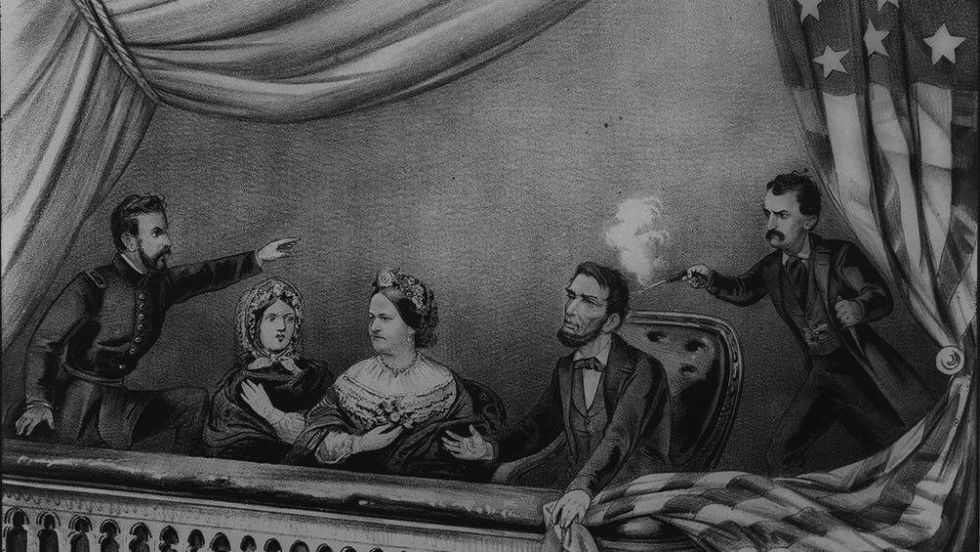 President Lincoln shot by actor John Wilkes Booth at Ford's Theater.
"Exercise violence with vigilant precision and care. Grievances are incarnated in a man rather than in a tribe, nation, or civilization. Blindly and stupidly lashing out is the quickest way to forfeit power."
Law #15: DON'T MISS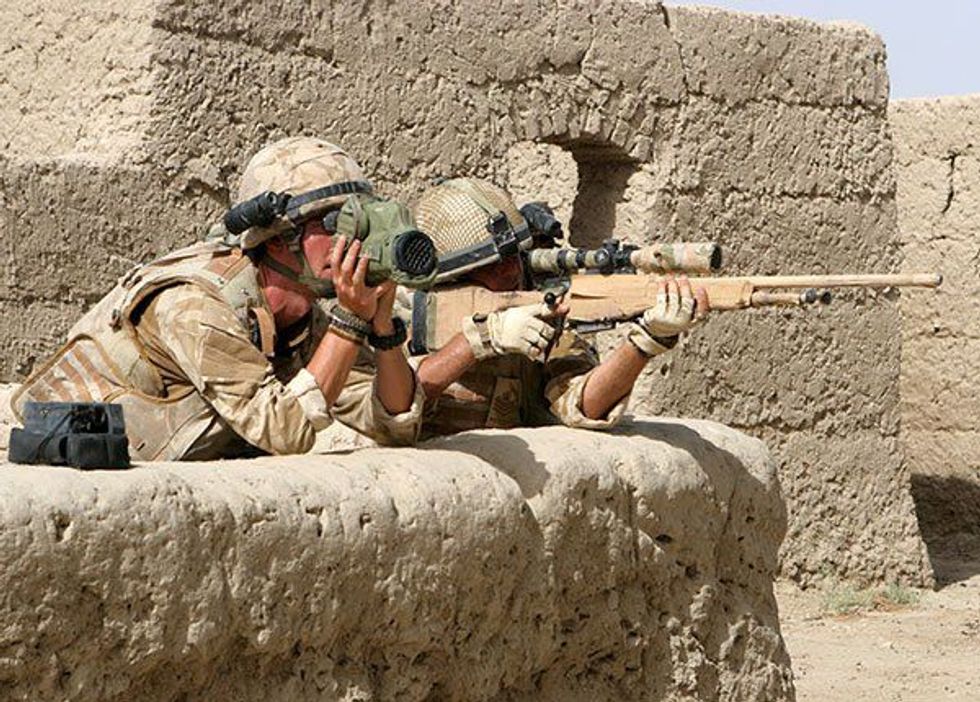 British sniper team in action in Afghanistan.
"It's better not to try rather than to try and miss. A failed attempt gives the victim an aura of invincibility, augmenting his power while diminishing yours. Like any business, reputation is everything."
Law #16: IF YOU CAN'T CONTROL THE KILL, CONTROL THE AFTERMATH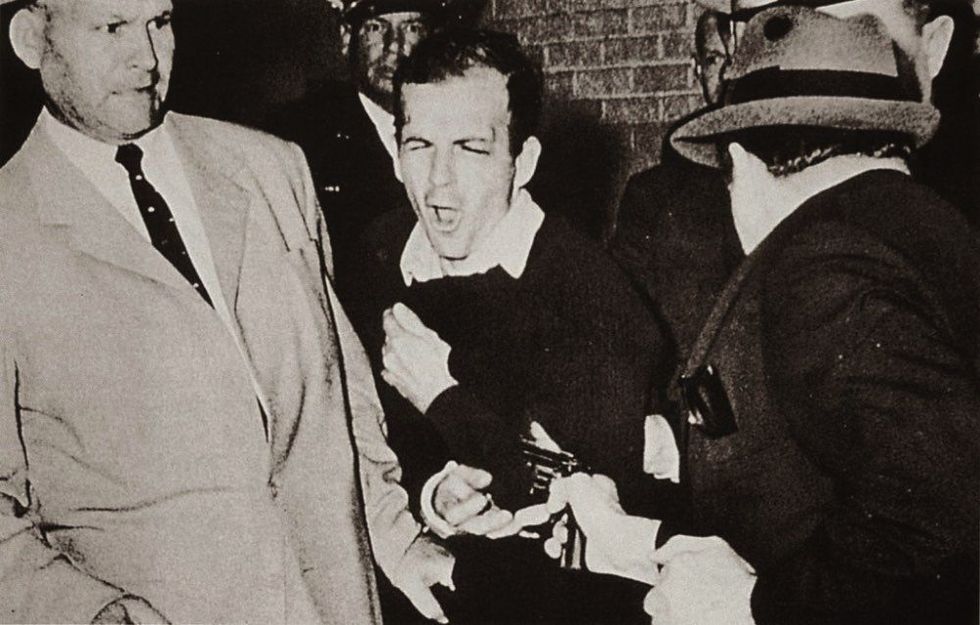 Jack Ruby shoots Lee Harvey Oswald in Dallas on November 24, 1963.
"A good, thorough cleanup is what really scares the shit out of people."
Law #17: HE WHO LAUGHS LAST SHOOTS FIRST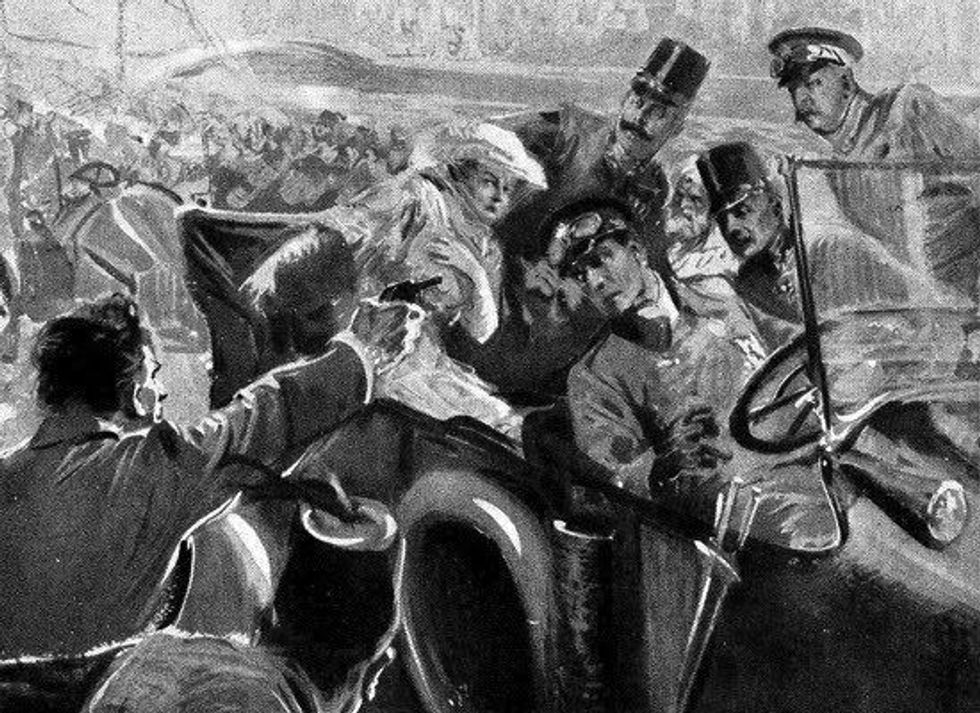 Gavrilo Princip shoots Archduke Franz Ferdinand in Sarajevo in 1914, the act that torched off World War I.
"You're the enemy within, which mean there's never a moment they're not trying to hunt you down to exterminate you. Hit before it's too late."
Law # 19: ALWAYS HAVE AN ENCORE IN YOUR POCKET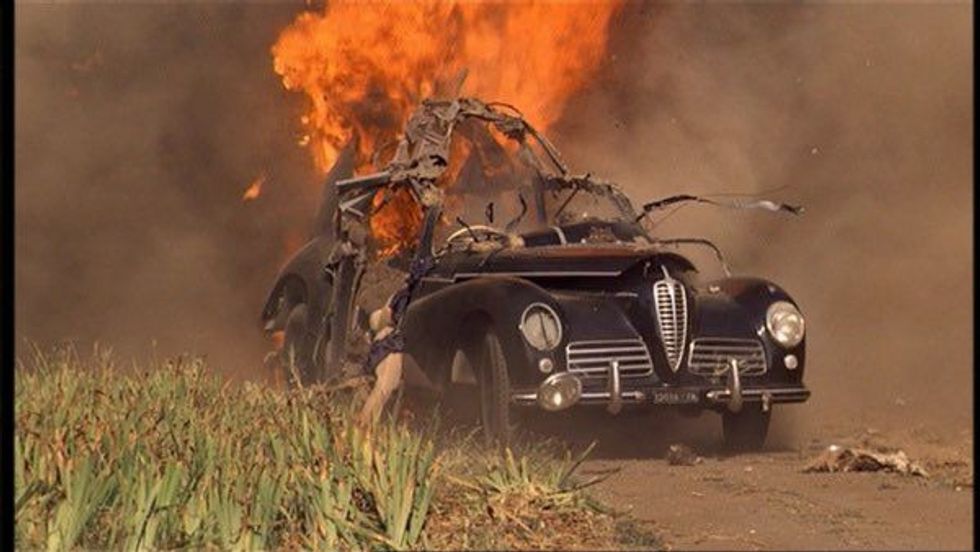 Apollonia's driving lesson goes south fast. (Scene from "The Godfather")
"Power is the ability to hurt something over and over again. One-offs get you nothing or less than nothing."
Law #21: GET TO IT QUICKLY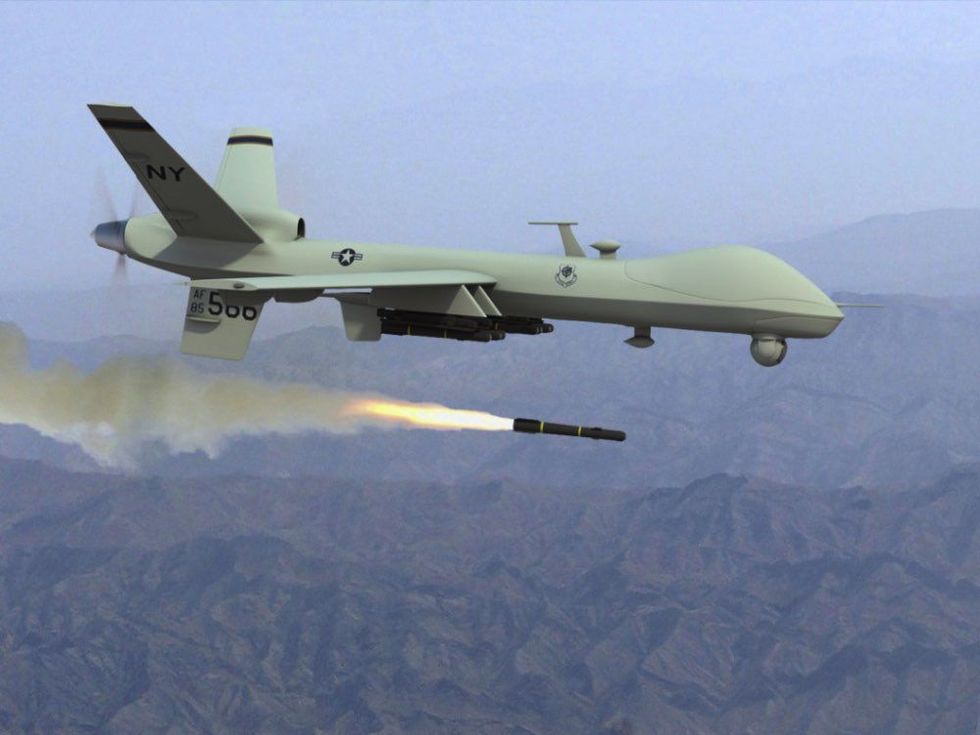 Predator firing Hellfire missile. (Photo: U.S. Air Force)
"Don't wait until the enemy is too deeply ensconced in power or too inured to violence before acting. He'll easily shrug off the act and then come after you with a meat cleaver."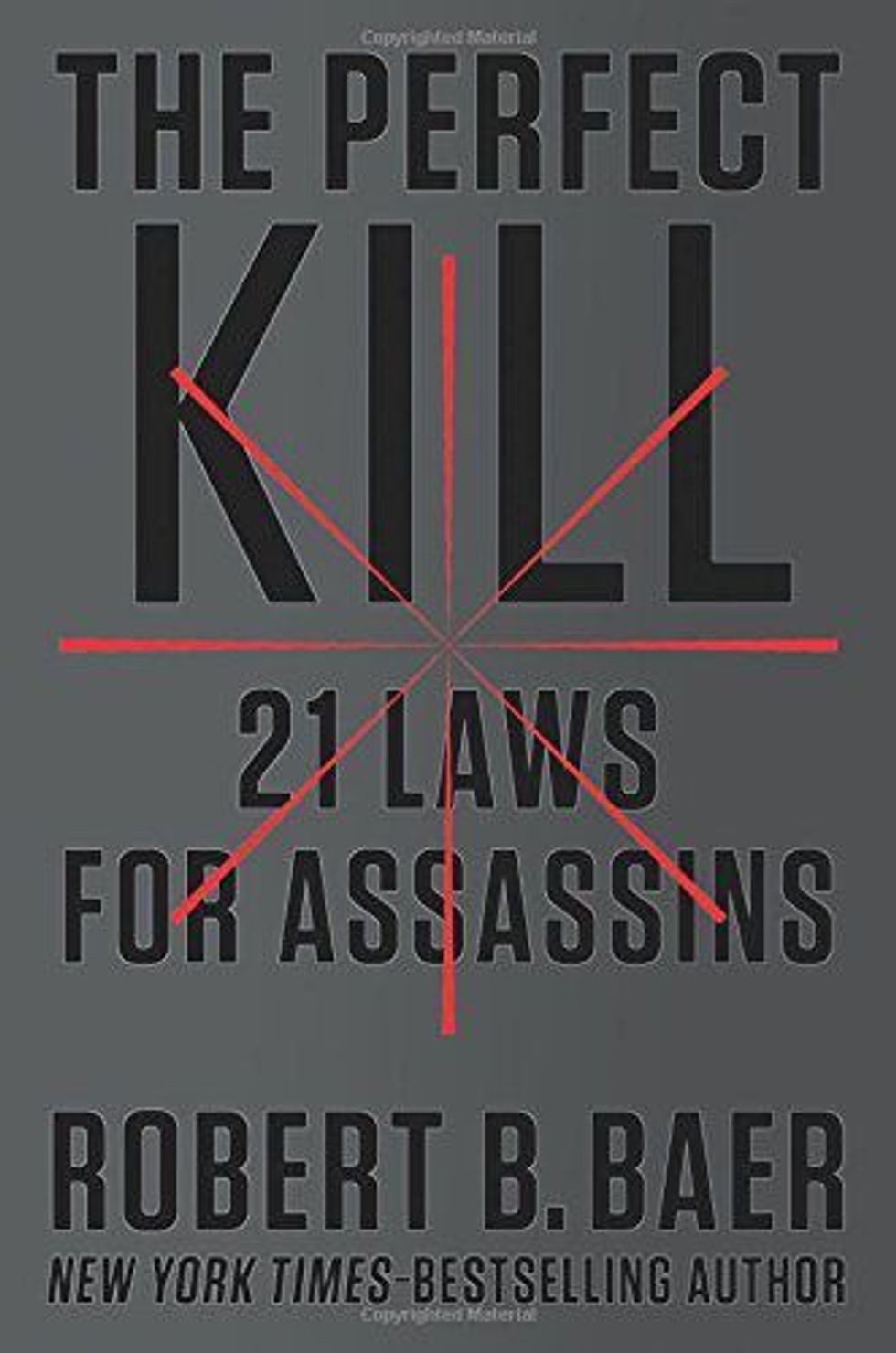 For the rest of Robert B. Baer's 21 laws for assassins, buy his amazing book here.