Articles
June 01, 2015 09:52:57 EST
The decision to get out of the Navy can be just as tough as the decision to join.
---
Everyone's exit experience is different, but they all have these basic elements in common:
1. It all starts with a thought.
It sure would be nice to come and go as I pleased without having to worry about liberty restrictions. *Sigh* What a fantasy.
2. You begin to research life outside of the Navy.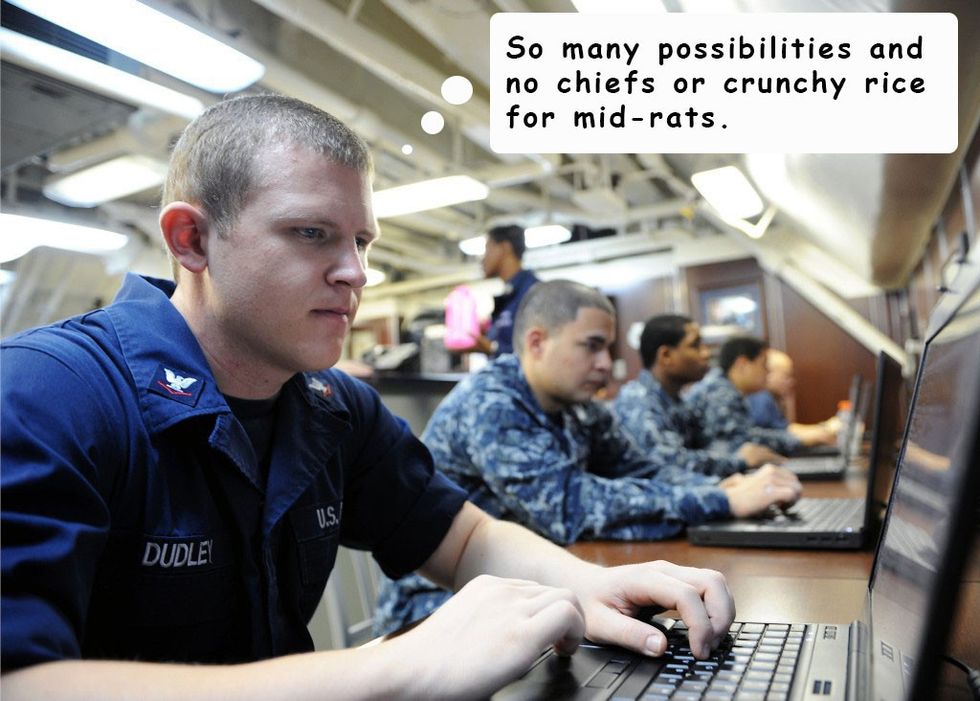 Photo: Communication Specialist 3rd Class K. Ashley Lawrence/USN
Some Navy jobs transfer easily into the civilian world, maybe even with higher pay. Some of your training even counts for school credit. (The key word here is "some.")
3. You tell a friend.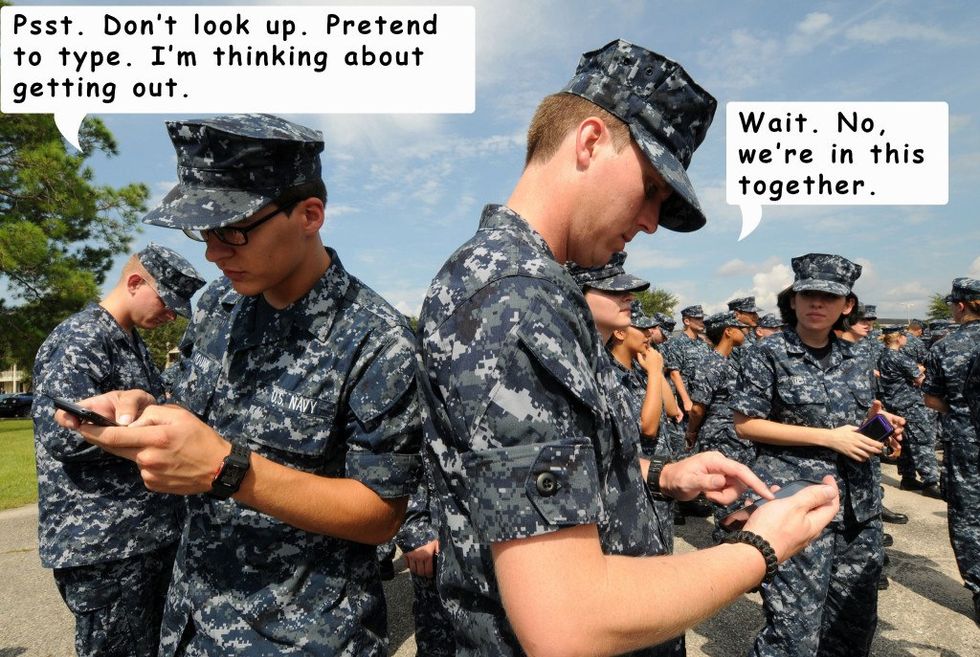 Photo: Gary Nichols/USN
4. The word gets out.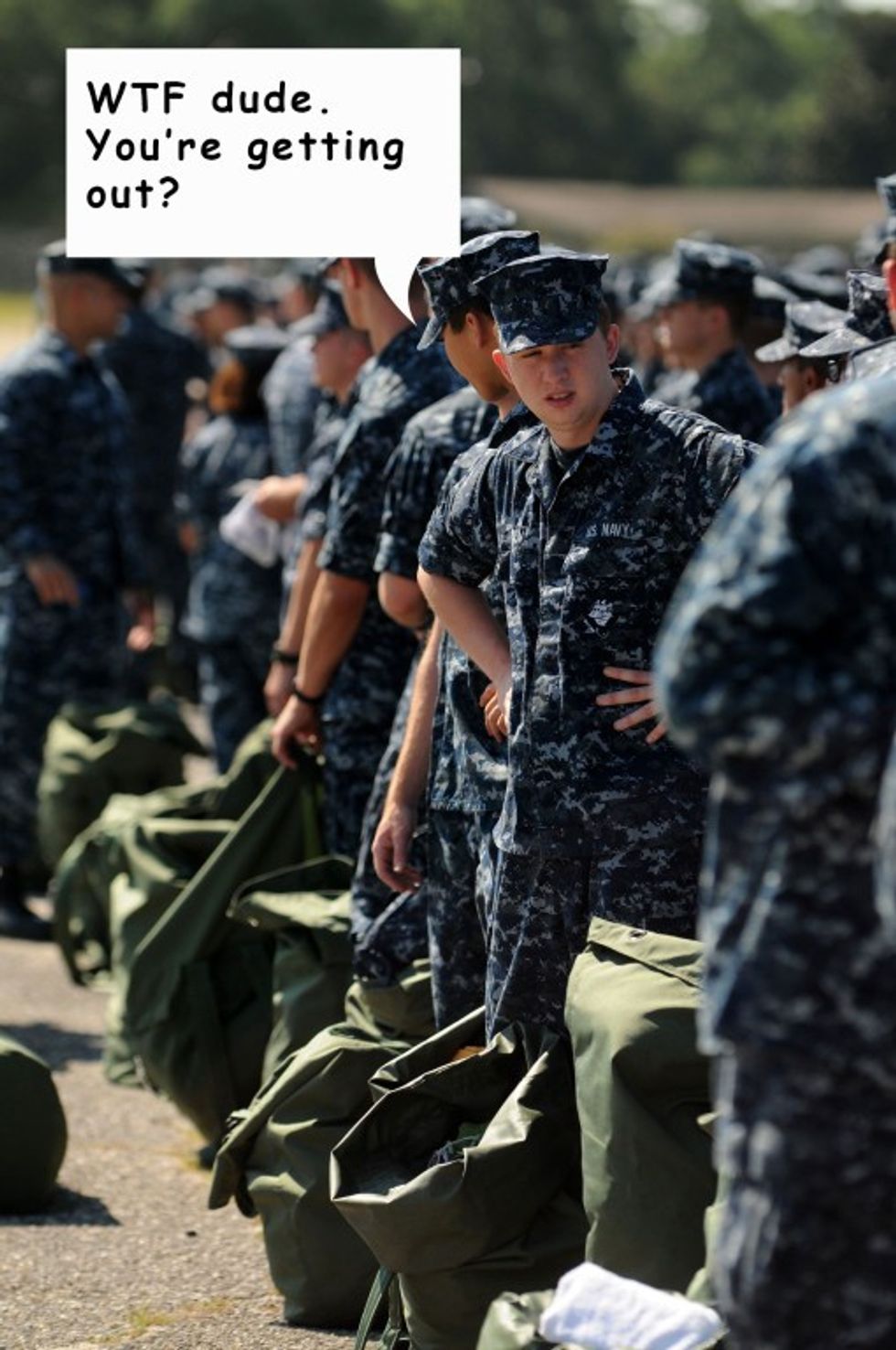 Photo: Gary Nichols/USN
Some of your friends will think you're stupid while others will wish they had the courage to join you in facing the insecurities of civilian life.
5. You get the CMC talk.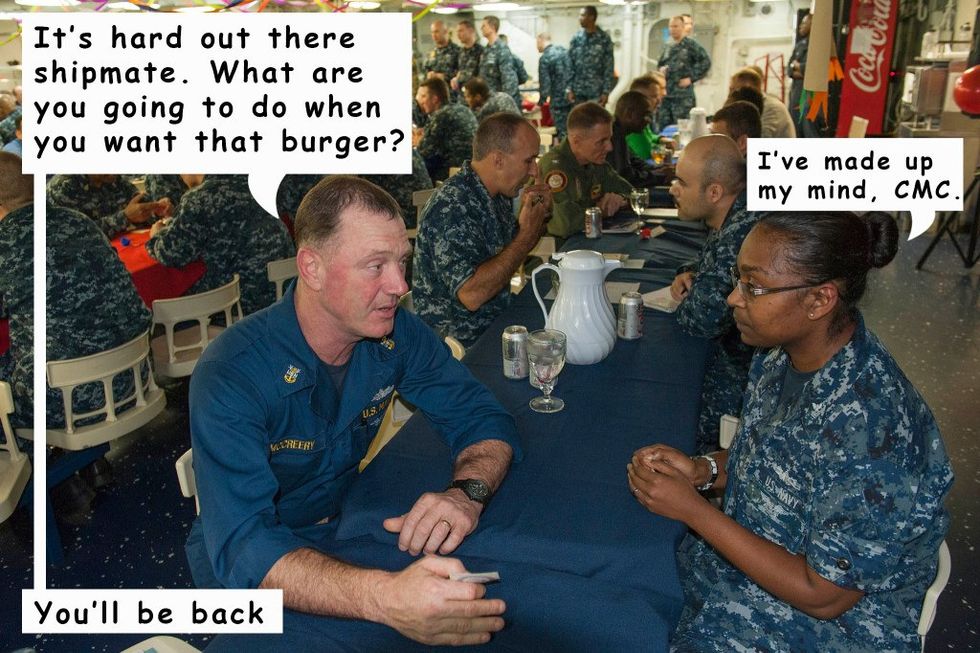 Photo: Mass Communication Specialist 3rd Class Michael Achterling/USN
This is the retention talk. The CMC will paint a picture of doom and gloom of life without the support of the Navy. It's his job; he's protecting the Navy's investment. It costs a lot to train, feed, and house a sailor.
6. You make it official.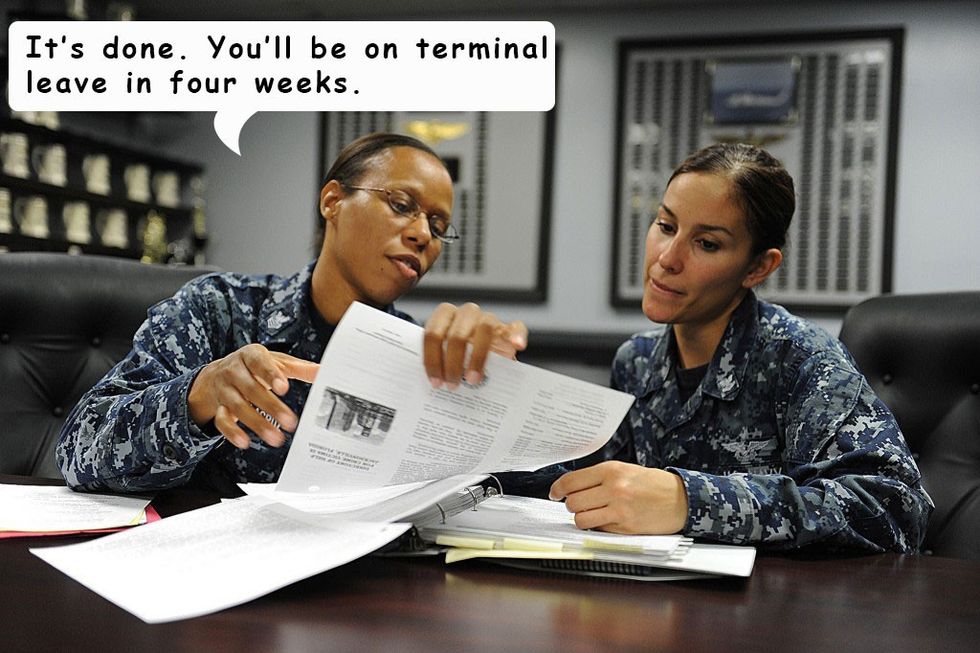 Photo: Mass Communication Specialist 3rd Class Damian Berg/USN
This is a big deal. It's just as nerve-racking as signing your enlistment contract. "Come to me, DD-214."
7. You celebrate.
You live up to the Navy song (Anchors Aweigh) and drink to the foam while partying one last time with shipmates -- the best friends you've ever had.
8. You disappoint the CMC.
The CMC feels like he failed you and the Navy.
9. The feeling you get when you're finally out.
All this time you were providing freedom and now you know what it feels like. You will never take it for granted again.
10. You become the token military guy.
Photo: Ranger Up YouTube screen grab
You become the unofficial spokesperson for all veterans. No matter what branch of the military you were in, you'll get the questions. You're now the expert in all things military, you know all the ranks in every branch, every custom, every piece of gear, every operation, etc. Our friends at Ranger Up made a video about this. Check it out.
11. You miss it.
After a few years, maybe even a few months, you begin to miss it. You miss the adventure, the awesome stuff you got to do, and most of all, the camaraderie. Congratulations, you experienced what one percent of America gets to do. When they say, "thank you for your service," you can reply, "thank you for funding it."
OR: See what life is like on a US Navy carrier:
[jwplatform juFr7kiU]