Articles
August 24, 2016 09:48:45 EST
Military folks get some of the best chances at awesome profile pics. They wear camouflage without looking ridiculous, spend a lot of time with firearms, and are generally physically fit.
---
Unfortunately, these awesome photos are often ruined by one little detail: blank firing adapters that turn weapons into big noise-makers. Sure, they make training much safer and cheaper, but is that really worth it when BFAs ruined these 12 photos?
1. A Marine pulls guard with his super-scary, blank-firing weapon as two Georgian soldiers giggle at him.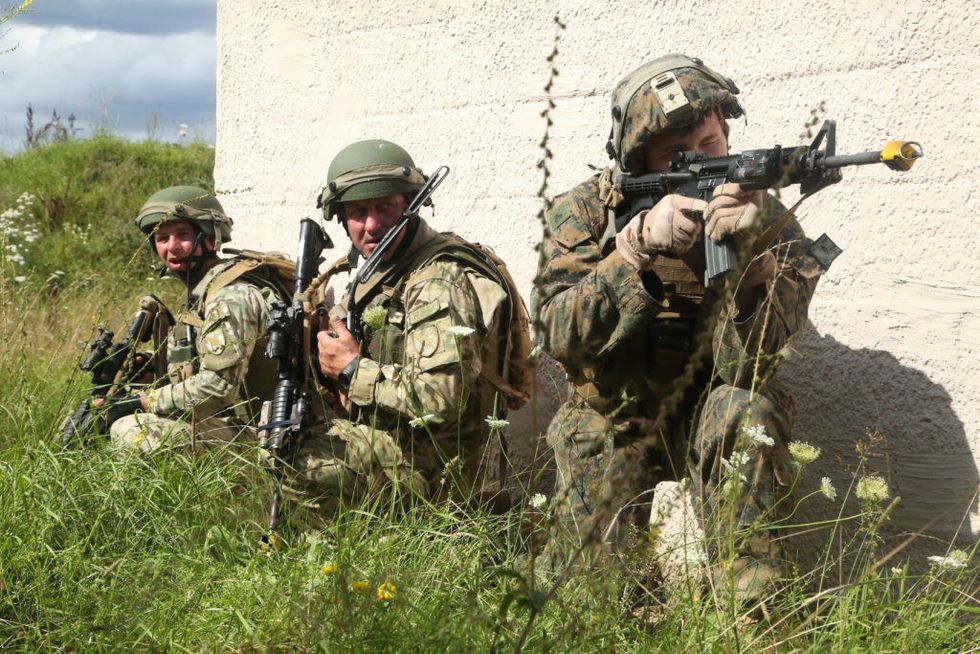 (Photo: U.S. Army Spc. Nathaniel Nichols)
2. A U.S. Army Ranger student, assigned to the Airborne and Ranger Training Brigade, realizes that his weapon couldn't even kill a squirrel with this stupid BFA on it, July 8, 2016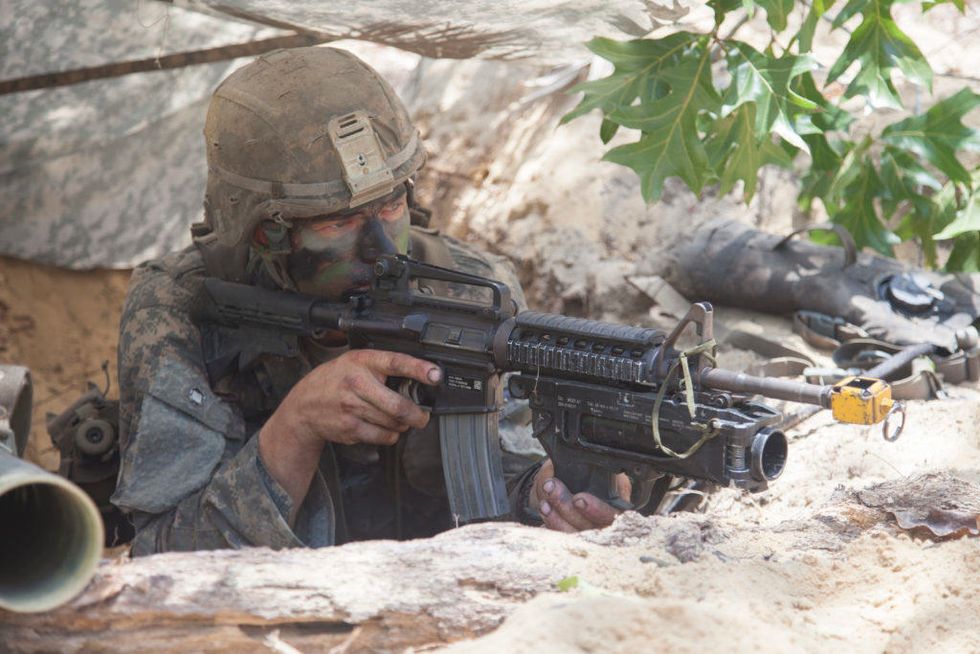 (U.S. Army photo by Sgt. Austin Berner)
3. "Do I look like Rambo?" "No."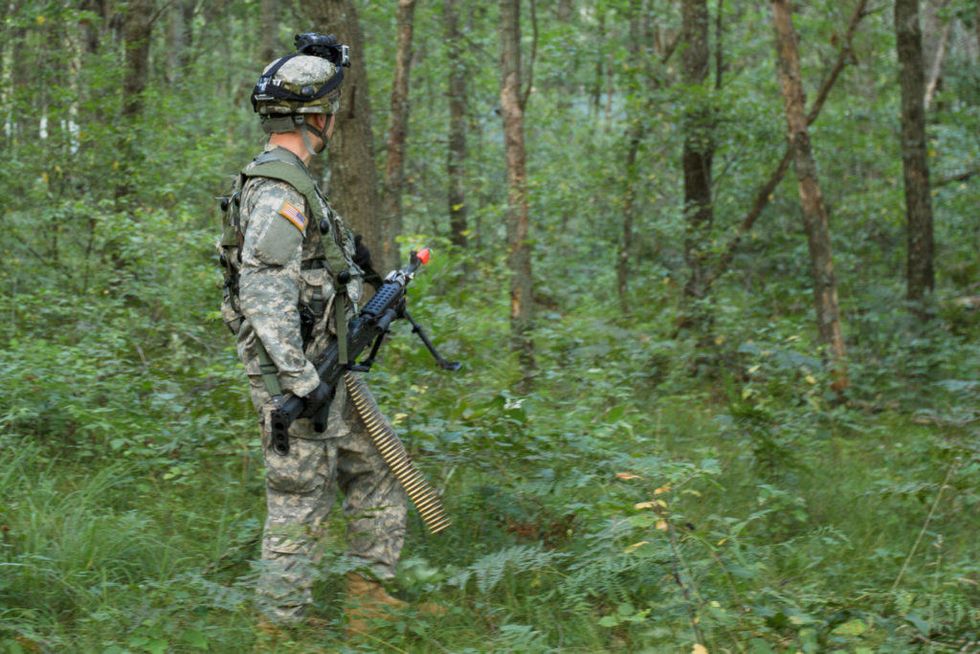 (Photo: U.S. Army Spc. Garrett Johnson)
4. A soldier provides no security while on patrol because his weapon has been neutered with a BFA at Exercise Saber Guardian 16.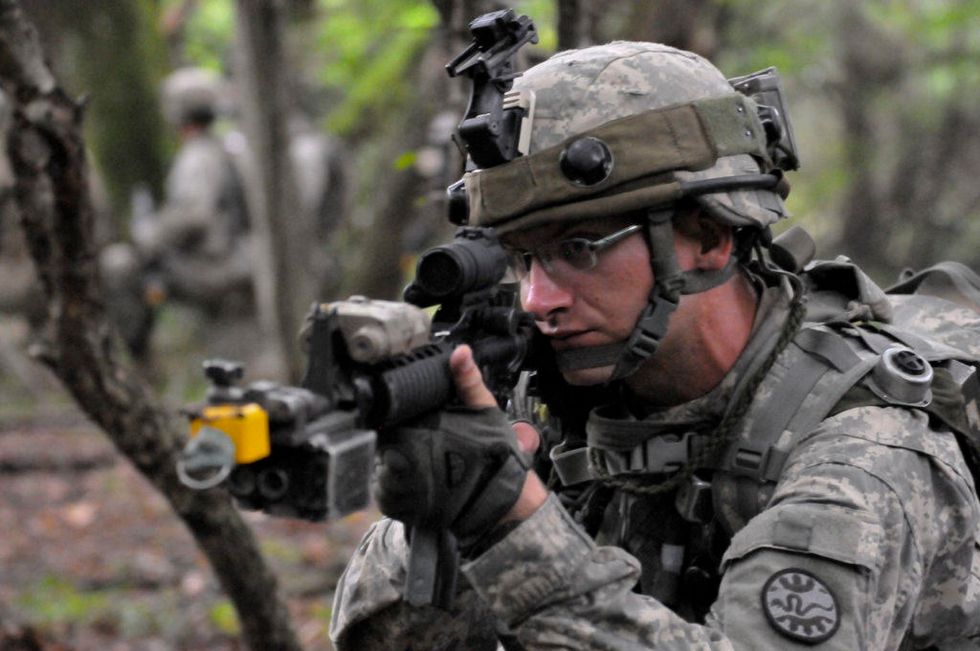 (Photo: U.S. Army Staff Sgt. Anita VanderMolen)
5. Paratroopers blow open a door with real explosives and then attack their enemy with loud noises at the National Training Center in Fort Irwin, California.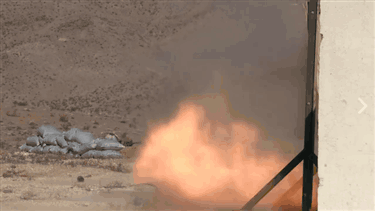 (GIF: Fort Irwin Public Affairs Jason Miller)
6. Spc. Timothy Squires, an infantryman, scans his sector of fire and prepares to make "Pew, pew!" noises during a squad-level situational training exercise held in Kosovo, July 25, 2016. "Pew, pew!" noises are exactly as lethal as weapons with BFAs.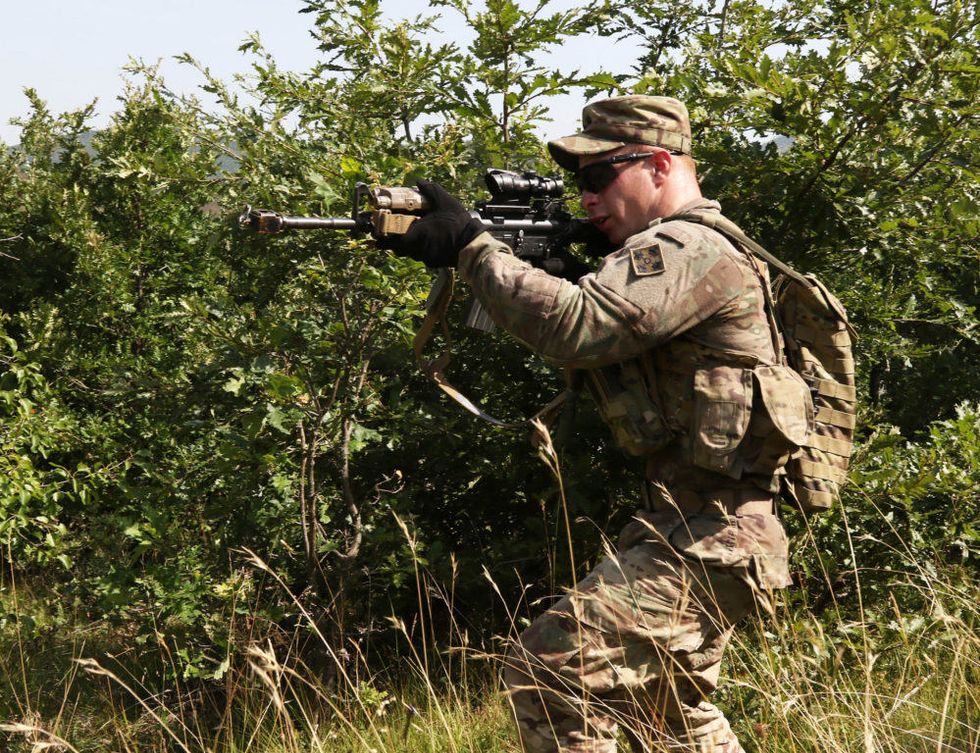 (Photo: U.S. Army Staff Sgt. Thomas Duval)
7. Marine Corps infantry squad leaders try to look cool while rocking BFAs. They come close but just can't get past the stigma of the unusable weapon.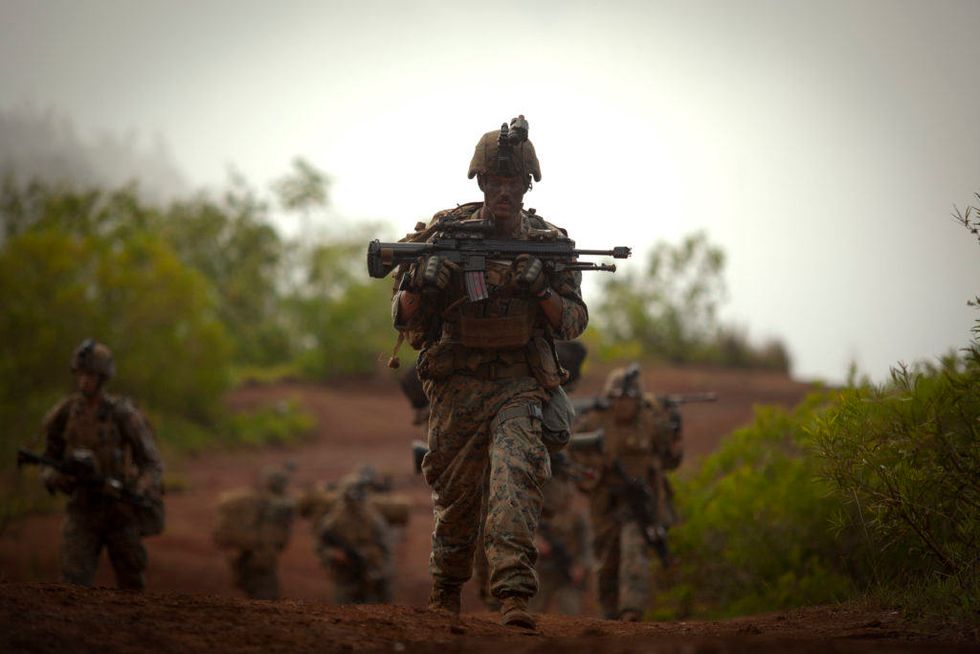 (Photo: U.S. Marine Corps Cpl. Aaron S. Patterson)
8. A U.S. Army Ranger student searches a simulated enemy prisoner of war. If the POW learns that the Ranger student's weapon can only fire sound waves, he'll likely resist and escape.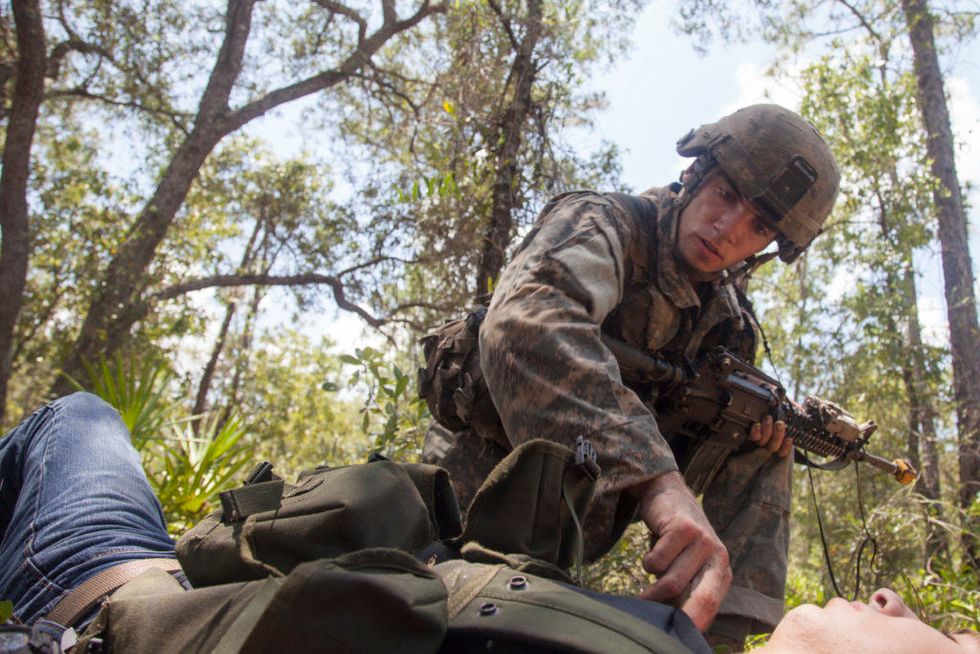 (Photo: U.S. Army Sgt. Austin Berner)
9. An Army squad leader shows his men how to get a decent Facebook profile photo with a BFA. The BFA turns an otherwise lethal weapon into a prop.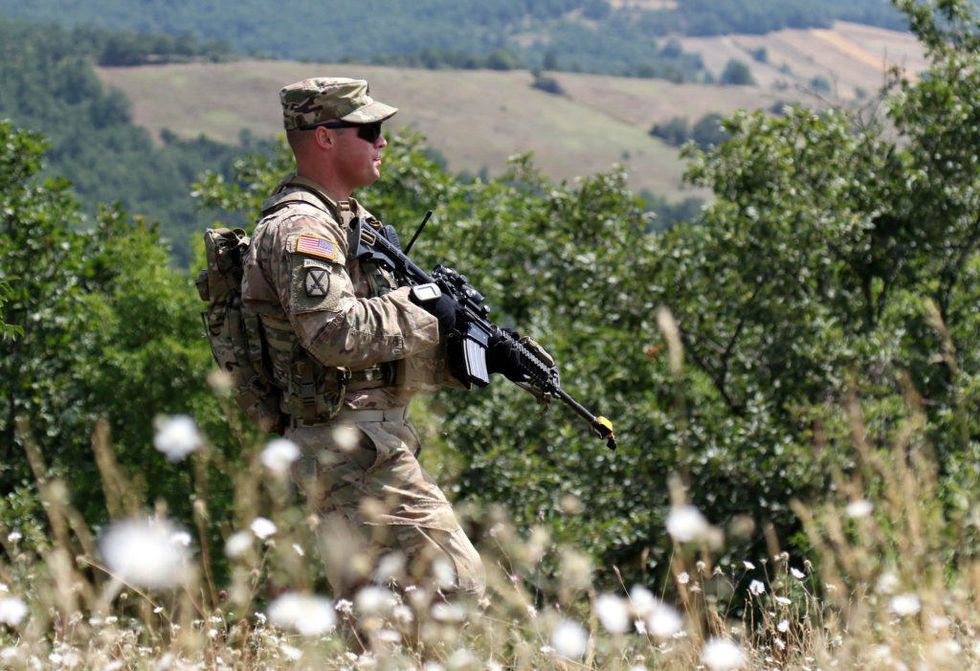 (Photo: U.S. Army Staff Sgt. Thomas Duval)
10. A cadet lays down imaginary cover fire for his teammate during a grenade course. The teammate's grenades could actually kill someone but this simulated cover fire is useless.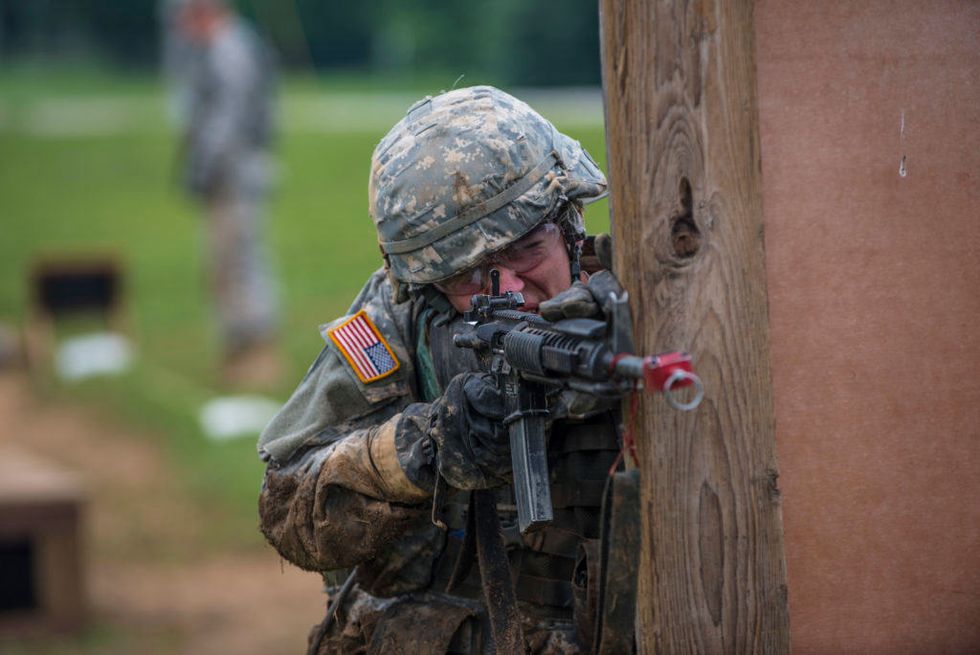 (Photo: U.S. Army Sgt. 1st Class Brian Hamilton)
11. A U.S. airman, right, actually manages to look cooler than a soldier simply by having a functioning weapon. The airman also has a pretty sweet helmet.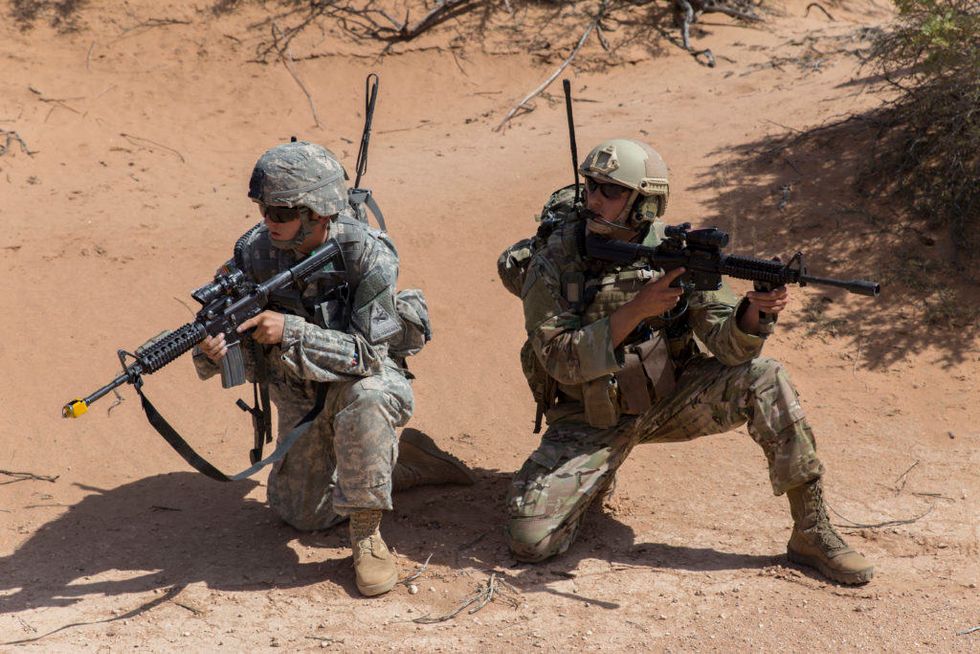 (Photo: Fort Bliss Ismael Ortega)
12. A U.S. Army soldier rocks sunglasses, a machine gun, and a belt of ammo but still looks funny thanks to mismatched camo, laser tag gear, and a blank firing adapter.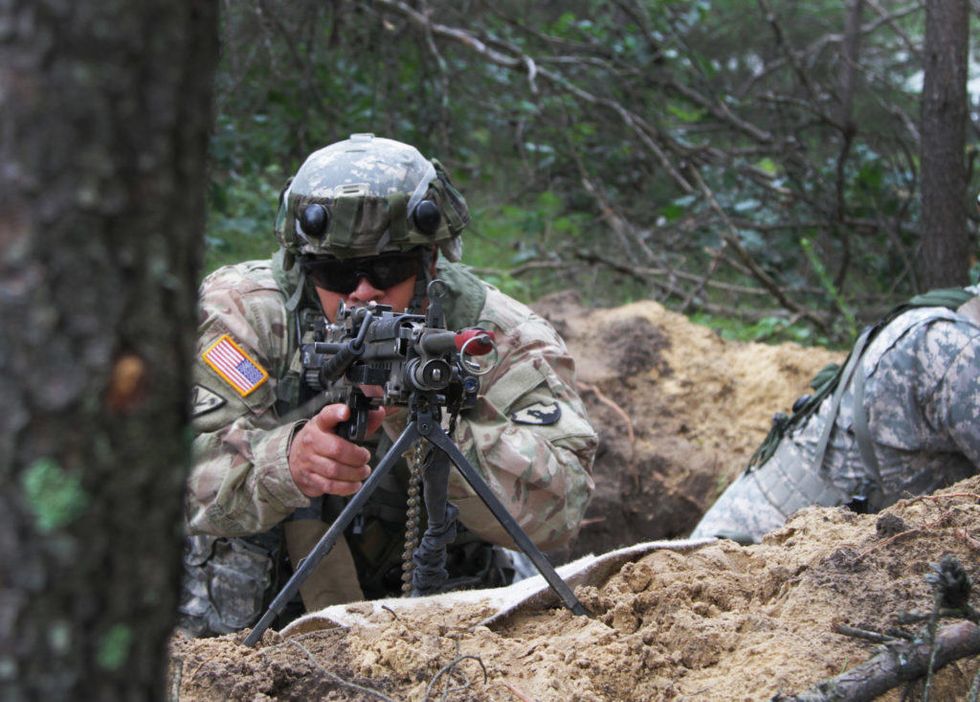 (Photo: U.S. Army Reserve Sgt. Quentin Johnson)