Articles
December 06, 2016 10:16:00 EST
Confederate Gen. Robert E. Lee didn't want to fight the Civil War. He thought the dissolution of the Union would bring about the end of the American experiment.
---
Yet he led the Confederate Army through all four years of the American Civil War.
For many, Lee's decision to resign from the U.S. Army and fight for his home state of Virginia demonstrated a flaw in his character.
Some see him trading the principles of American freedom to fight to uphold the institution of slavery. But where Lee saw secession as an act of democracy, the North saw it differently, and Lee chose to fight for that reason alone.
"If Virginia stands by the old Union," said Lee, quoted in Smithsonian Magazine, "so will I. But if she secedes (though I do not believe in secession as a constitutional right, nor that there is sufficient cause for revolution), then I will follow my native State with my sword, and, if need be, with my life."
No matter how one may feel about Lee's service or legacy, he was a towering figure, a hero of the Mexican war, and one of the best leaders to come from West Point.
There are many books that provide key lessons in leadership from his life that we can apply every day.
1. The importance of ambition.
"It is for you to decide your destiny, freely and without constraint."
2. Know what you're up against.
"It behooves us to be on the alert, or we will be deceived. You know that is part of Grant's tactics."
3. Your confidence in yourself and the confidence others have in you are both key to success.
"No matter what may be the ability of the officer, if he loses the confidence of his troops, disaster must sooner or later ensue."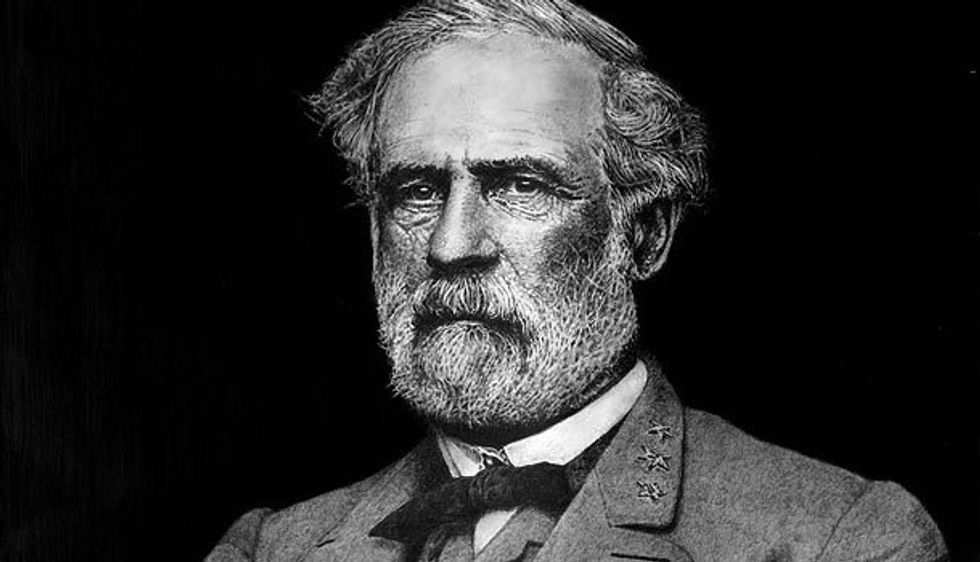 Robert E. Lee's death mask (Museum of the Confederacy)