Articles
February 03, 2017 11:00:30 EST
Funny military memes from around the Facebooks.
---
1. They know the three Norths on a military map, but have no idea what their name is (via The Salty Soldier).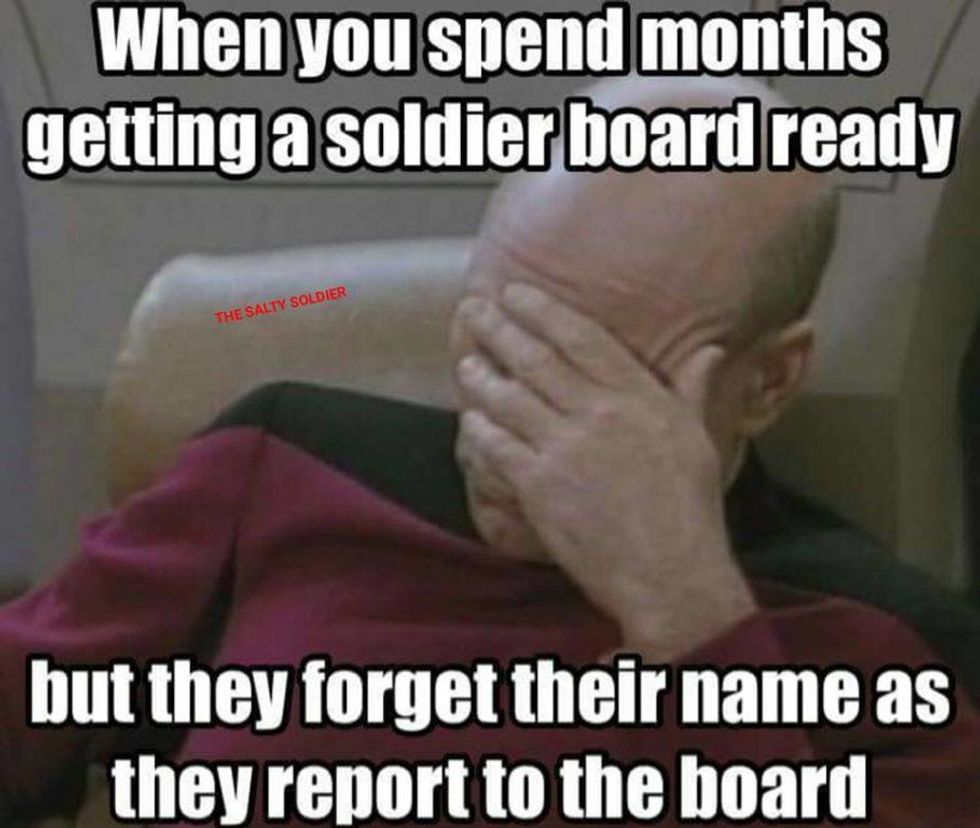 In their defense, they probably didn't practice their name.
2. It's not often that the Coast Guard has the better equipment (via Sh-t my LPO says).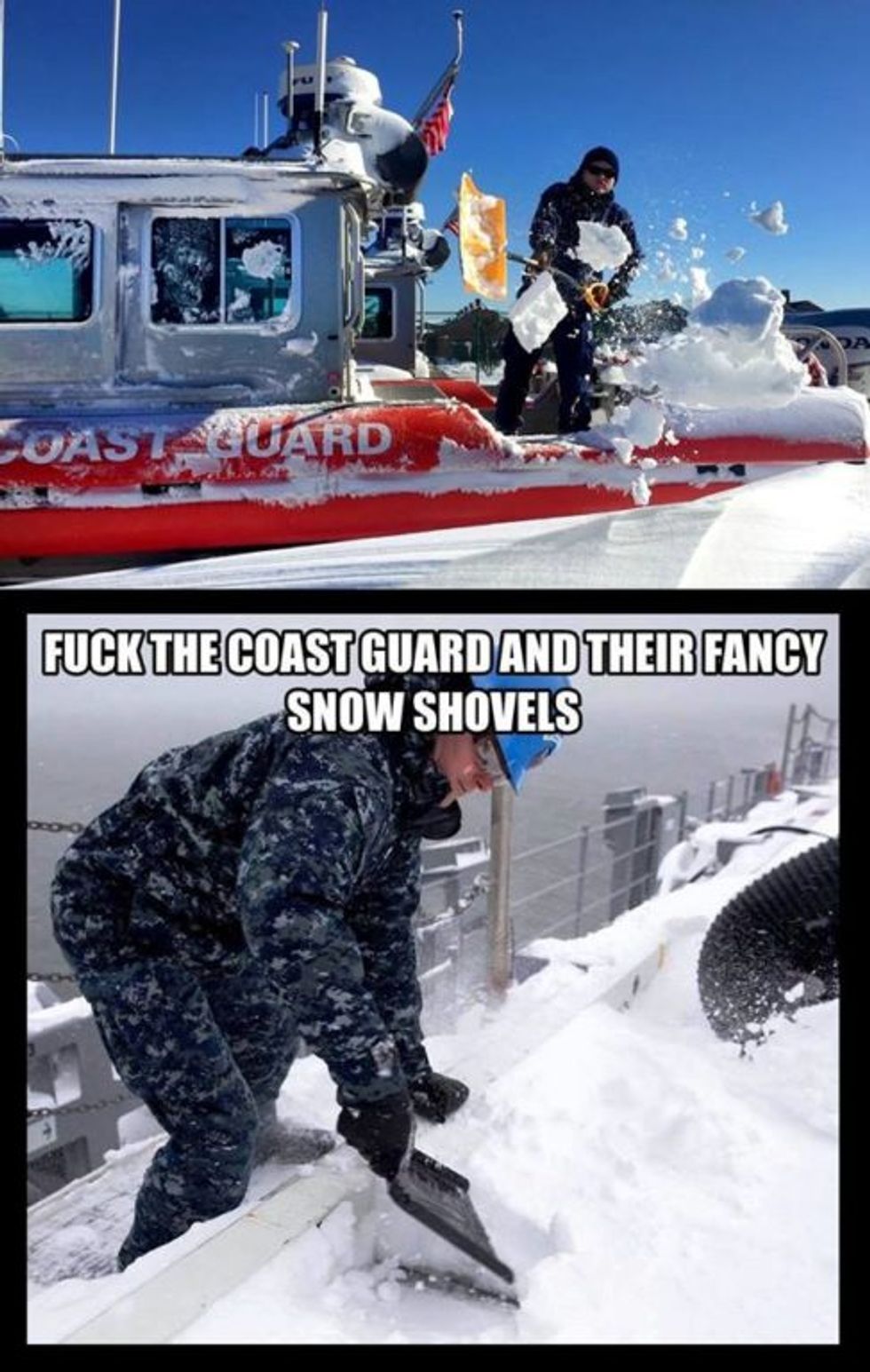 But seriously, how nice of a shovel do you need to clean off a 15-foot boat?
3. Yeah, we were all surprised our first time, Marine (via Military World).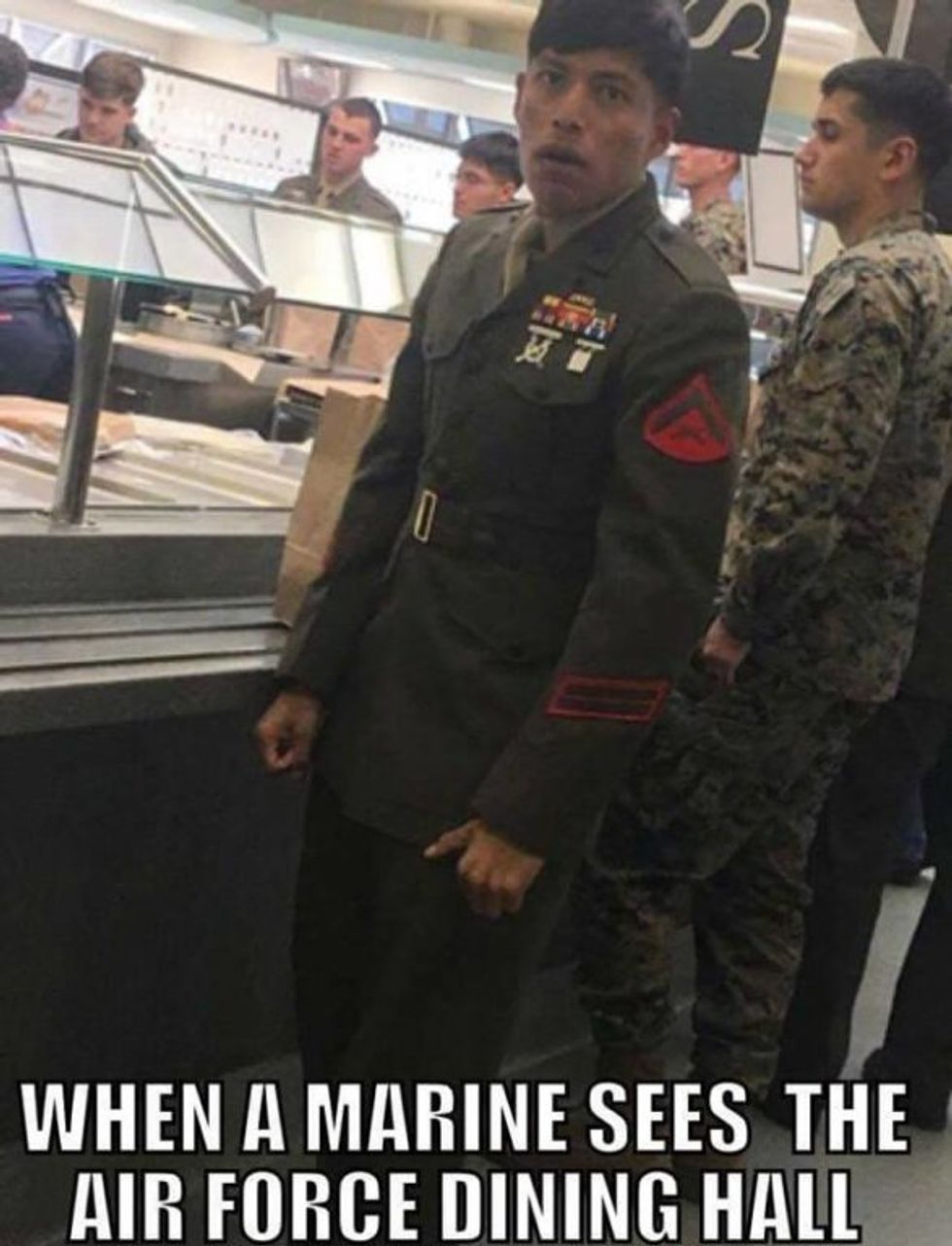 But hey, you've got that sweet uniforms going for you.
4. Abstract art always looks like a Marine threw up after a crayon binge (via Maintainer Nation).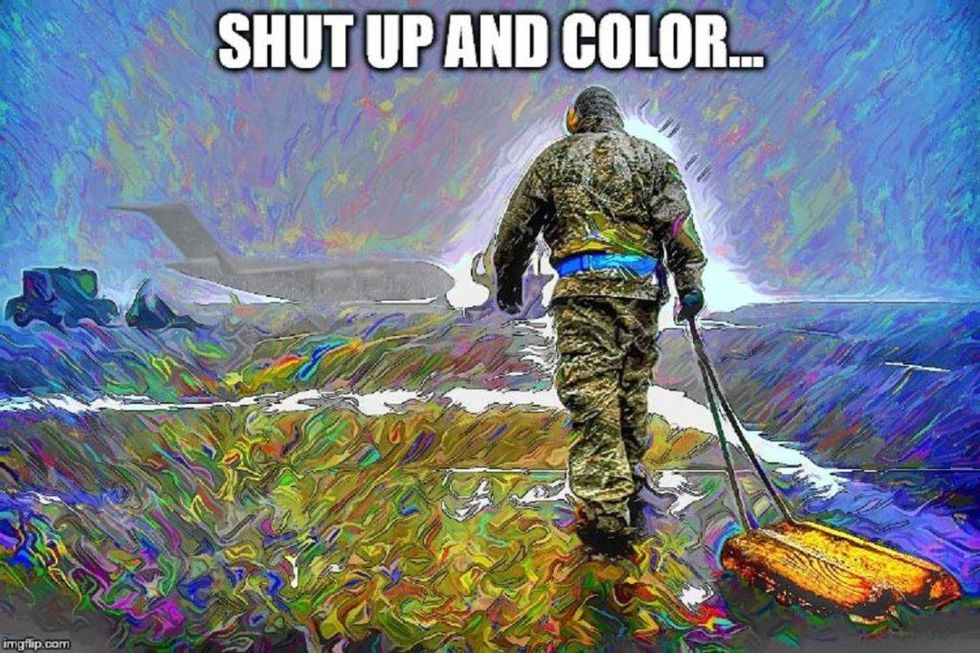 So pretty ....
5. He forgot to put his knife hand on safe when he was raising his compass.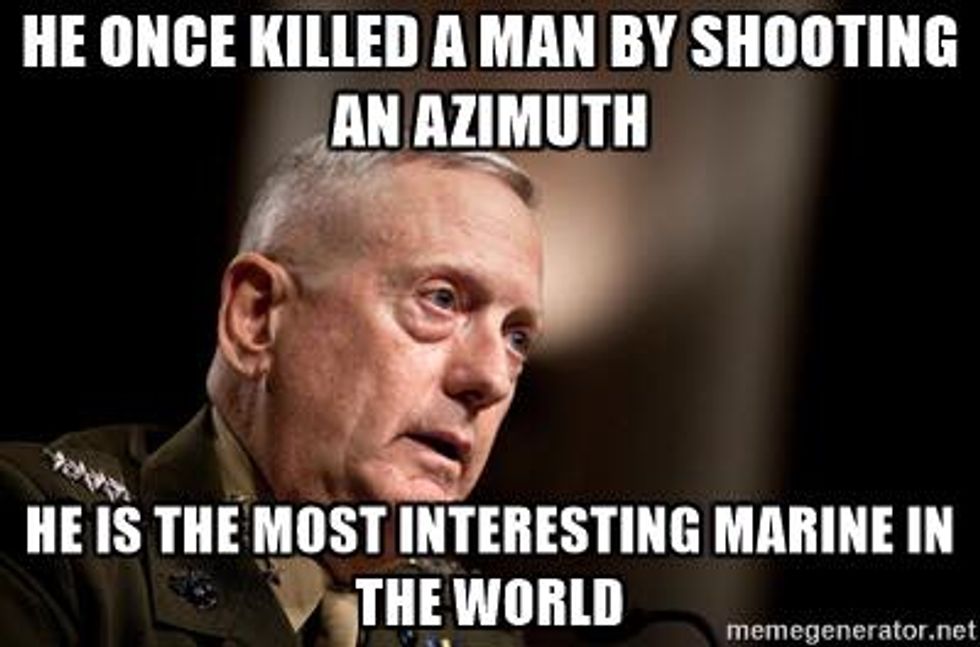 I thought Mattis always just knew whatever azimuth he is currently facing.
6. Chiefs are the first, last, and only line of defense for the buffet (via Decelerate Your Life).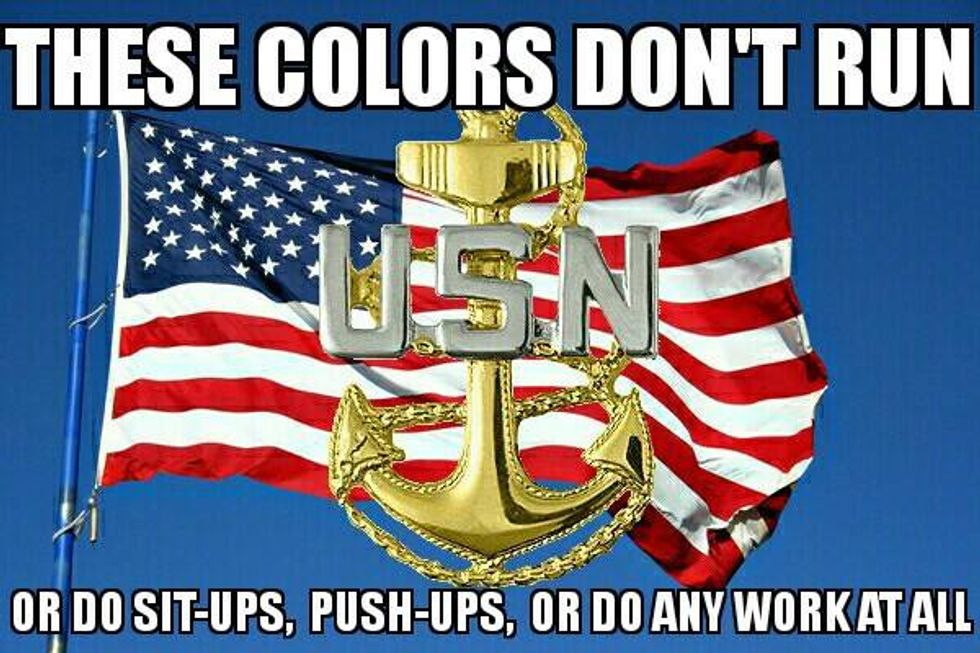 Hey, they lift those coffee cups like a bunch of total bosses.
7. Hey, if I talk to them for an hour about wasting time, they won't use all those minutes checking Facebook later (via Air Force Nation).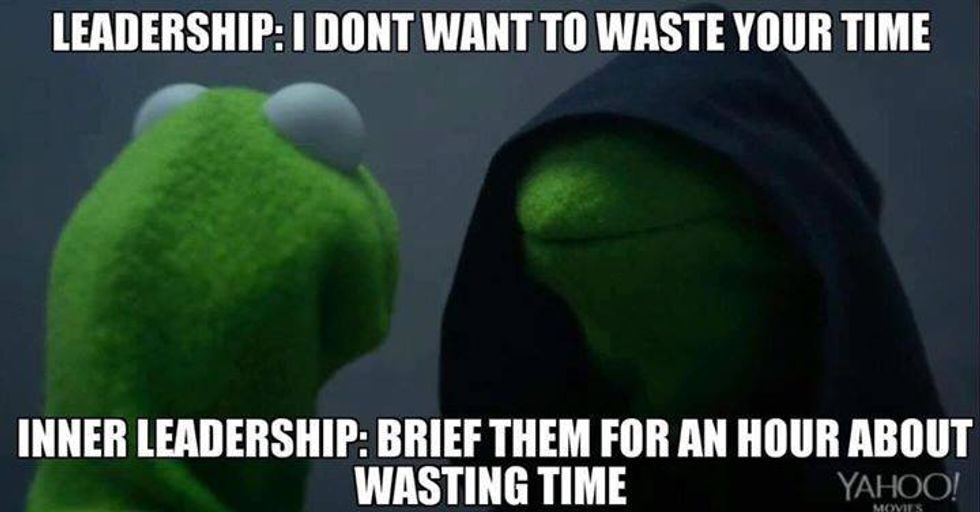 Side note: Don't use this meme as evidence that your command is wasting time. Proving that you're reading memes lists during duty hours will not go well.
8. Hands in pockets is wrong for patrols, parades, and formations (via Air Force Nation).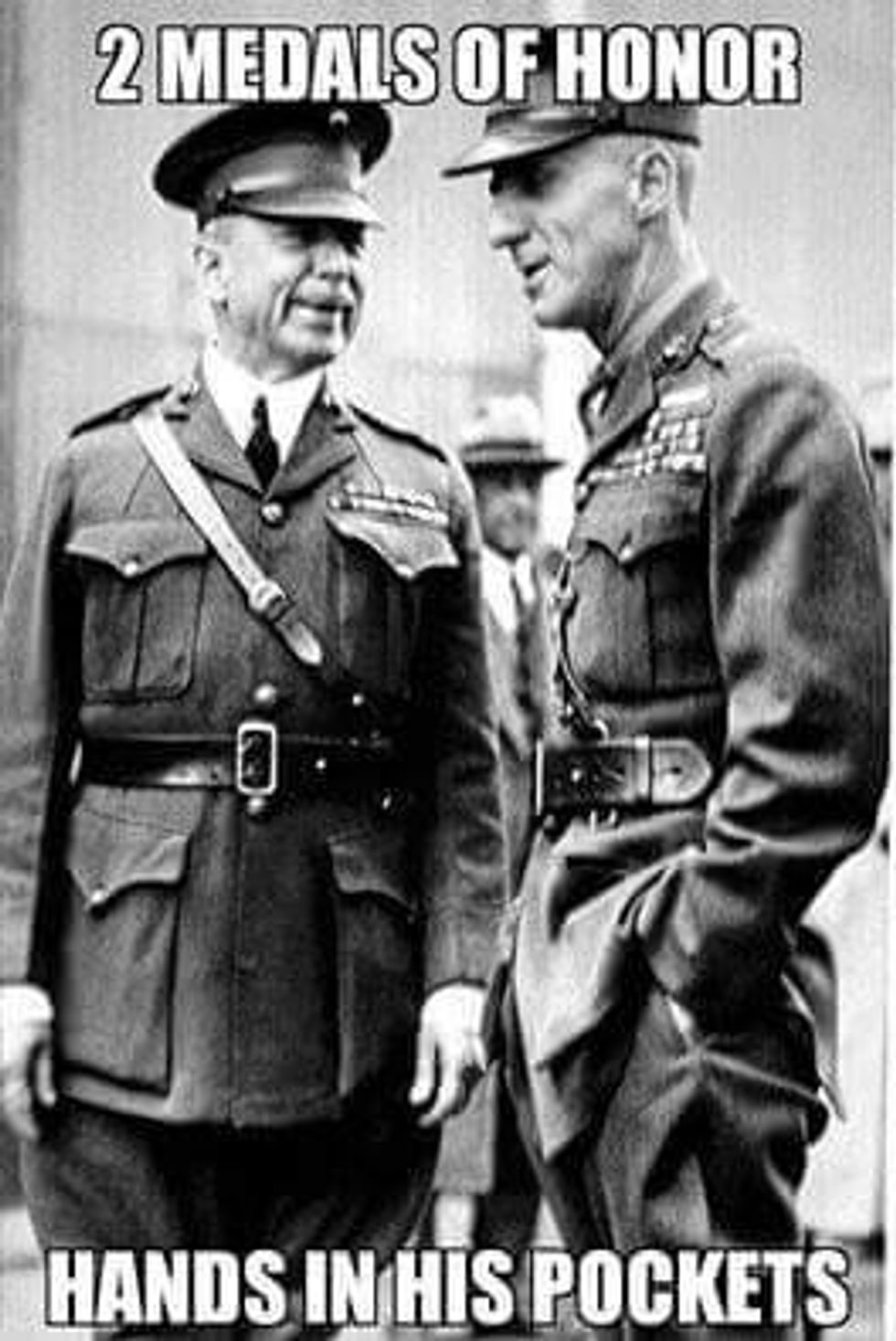 Shouldn't really matter the rest of the time.
9. When the worn out Cost Guard cutters have to rescue your brand new warship:
(via Military World)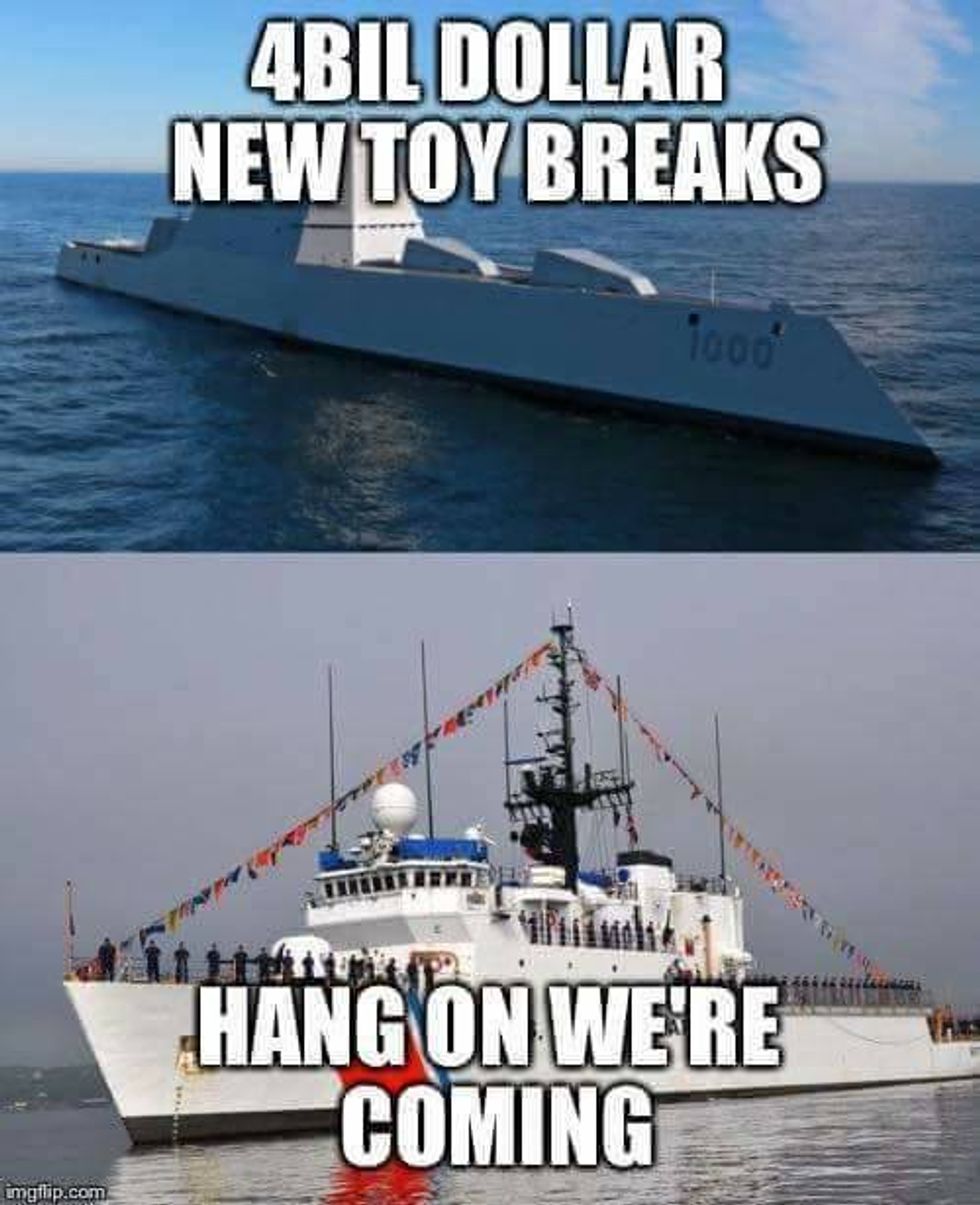 Coast Guard is always ready to tow your ships.
10. We always get the exact same results from each Sergeant Major Day:
(via CONUS Battle Drills)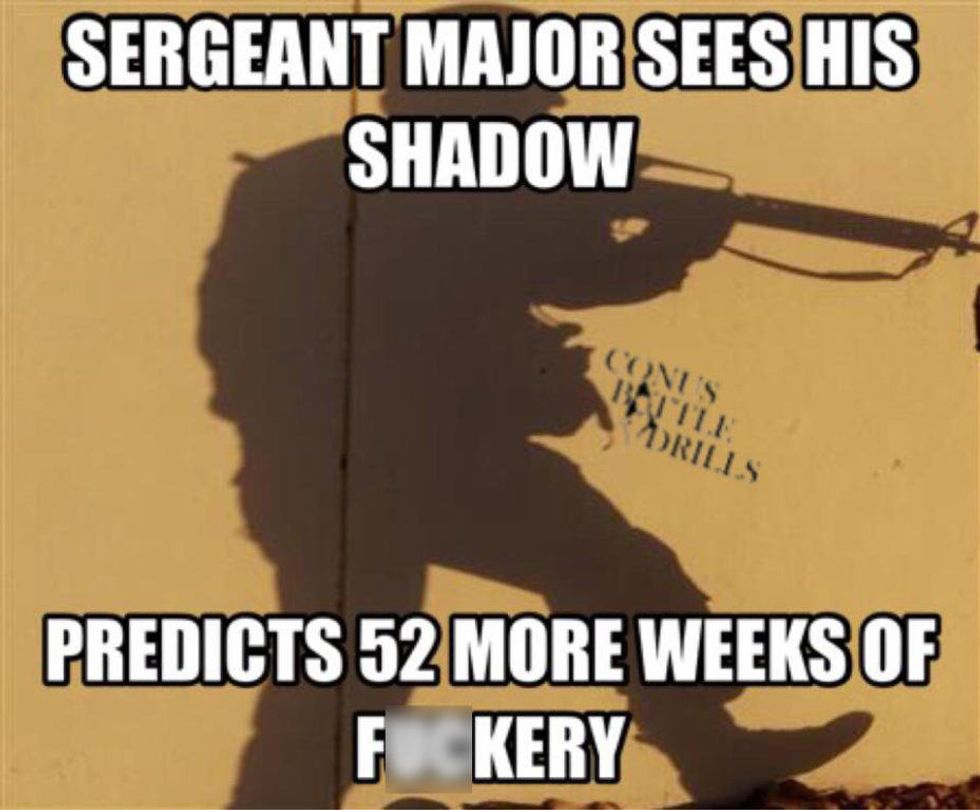 Really not sure why we keep having it.
11. This may be a bad idea for city planners, but it's a great one for movie producers (via The Geek Strikes Back).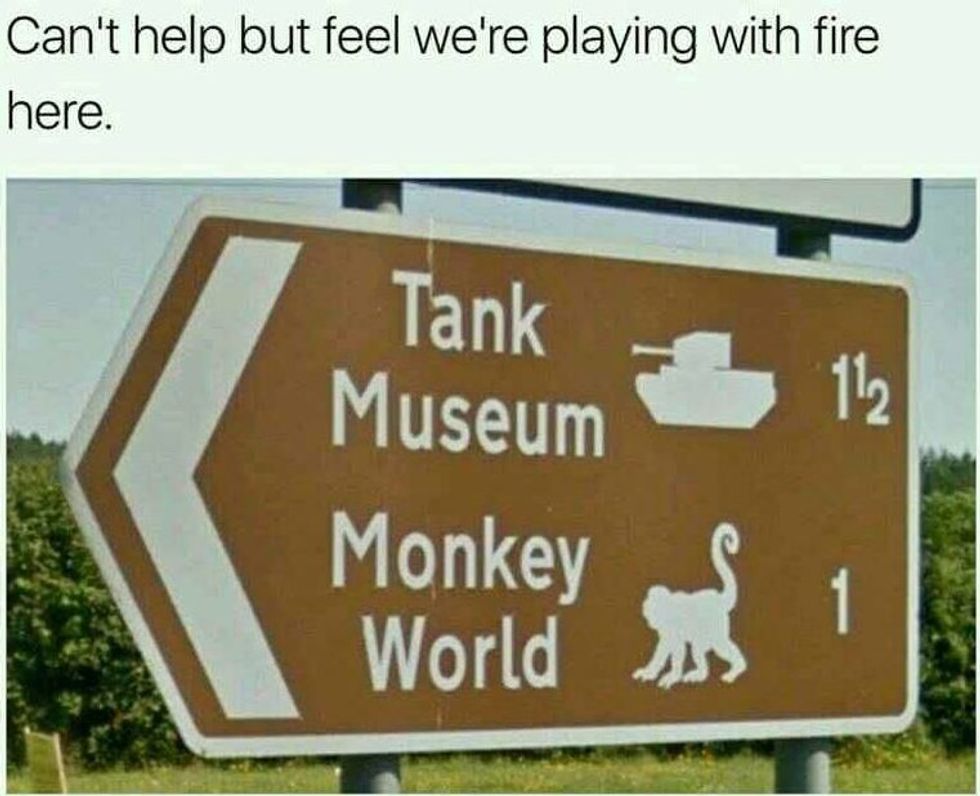 But hey, it sounds cool on Facebook.