Articles
June 16, 2017 09:05:17 EST
Military memes are like digital morale, and we have collected the most potent 13 from this week for your pleasure.
---
1. Definitely going to get made fun of on the ship for that one (via Sh-t my LPO says).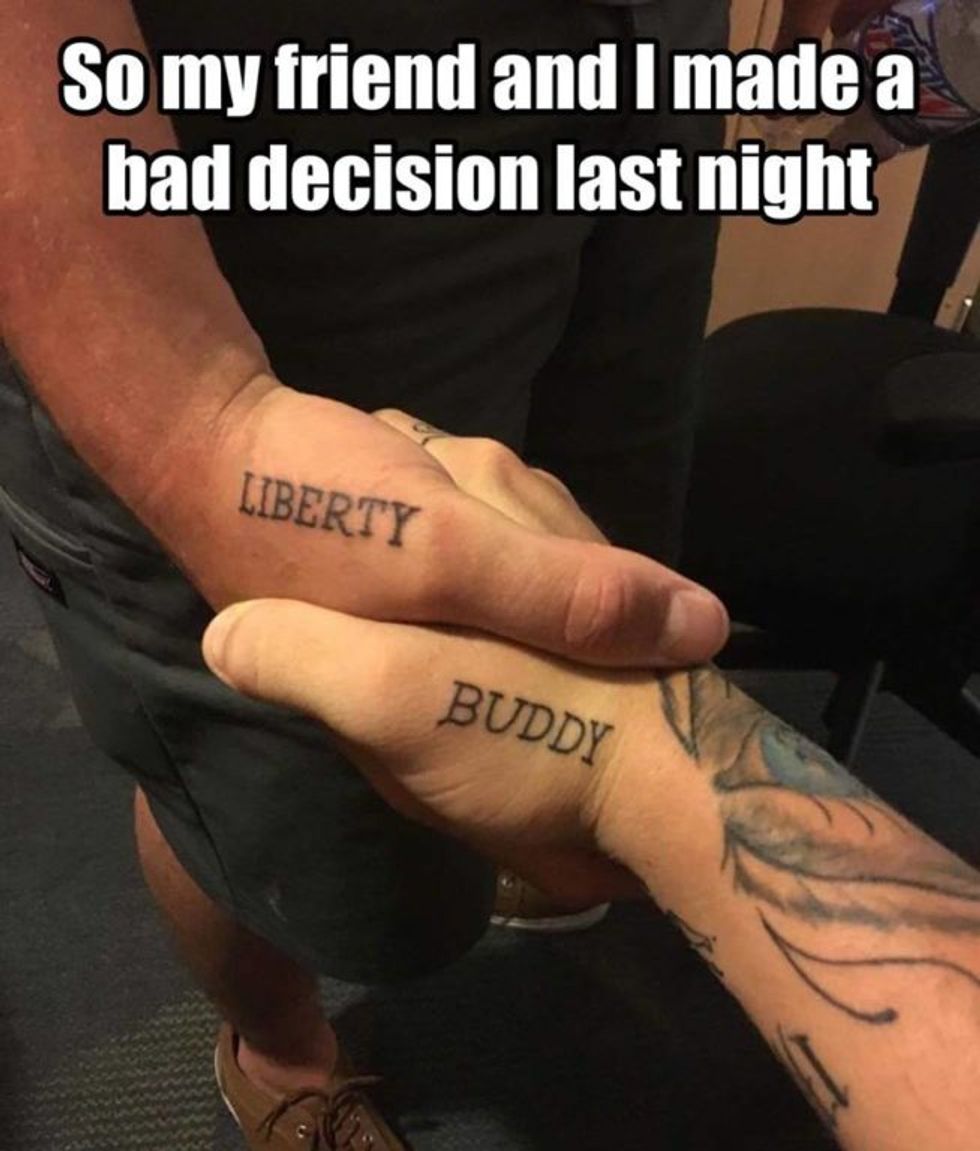 Gonna be especially tough when you get sent to different ships.
2. The Army does not know how to party (via ASMDSS).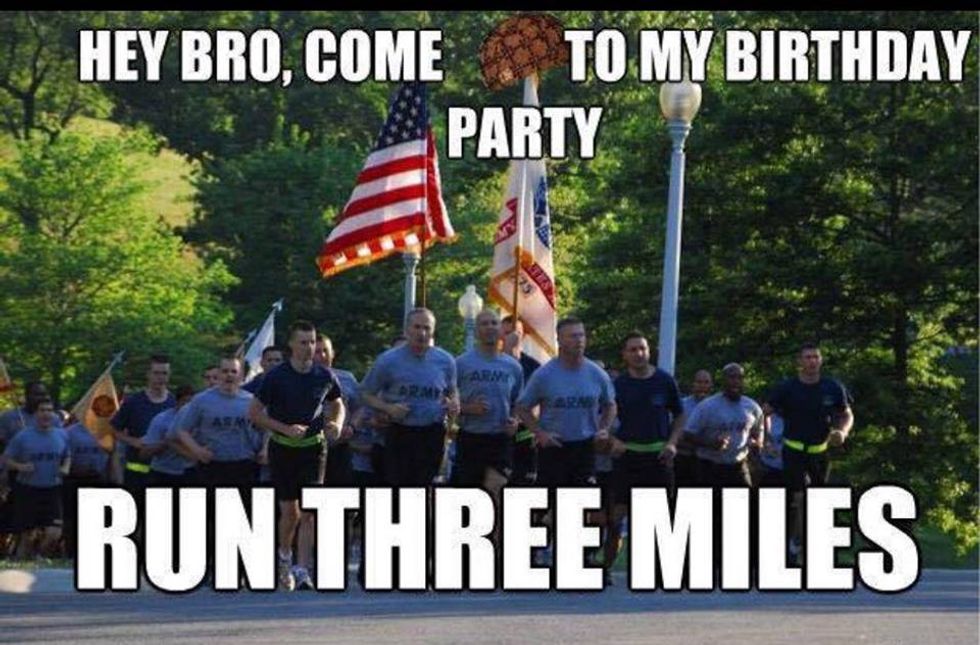 Soldiers do, but not the Army.
3. In the end, only the DD-214 remains.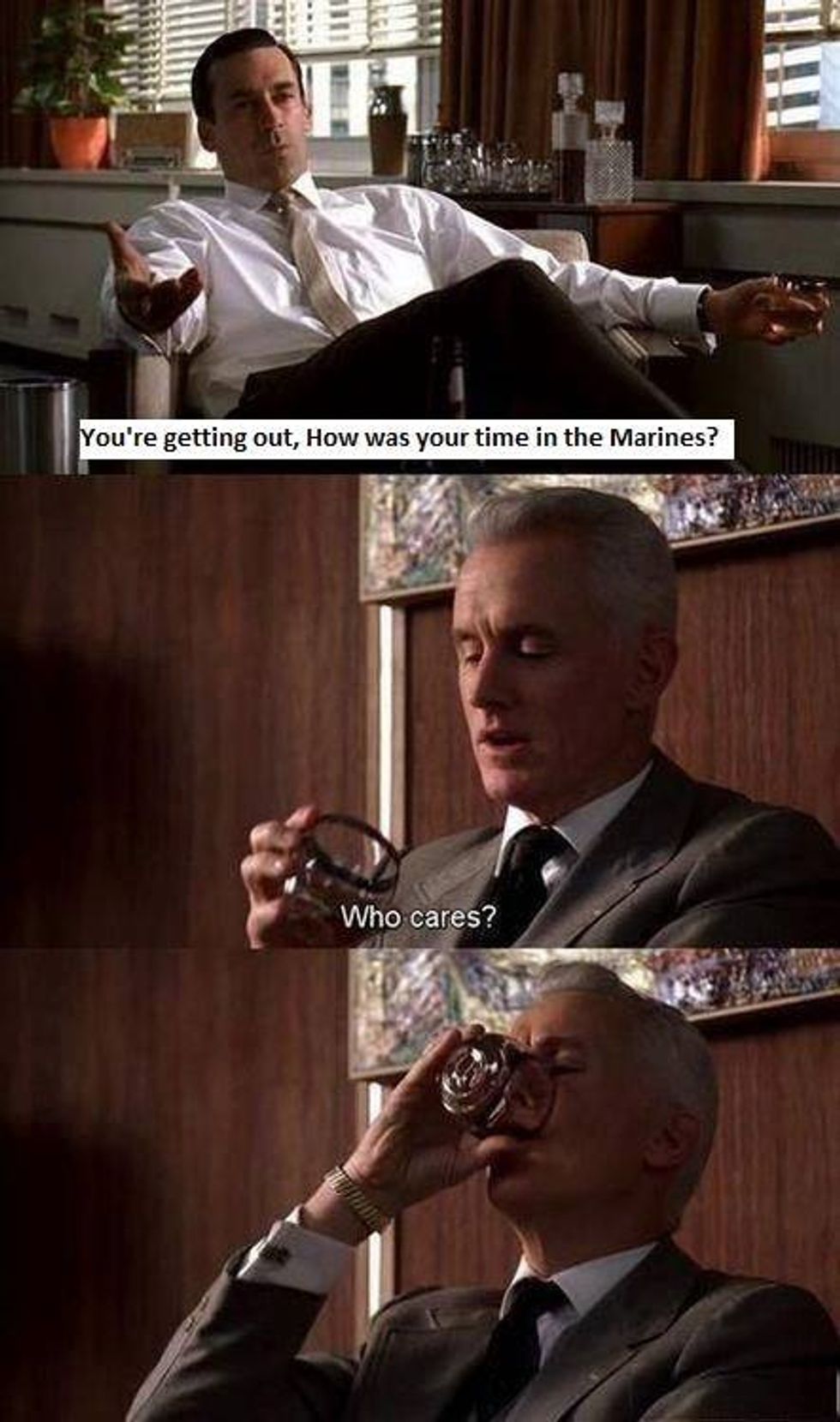 At least you get to cover your truck in Eagles, Globes, and Anchors.
4. This is why socialized pay in the military is so weird:
(via Coast Guard Memes)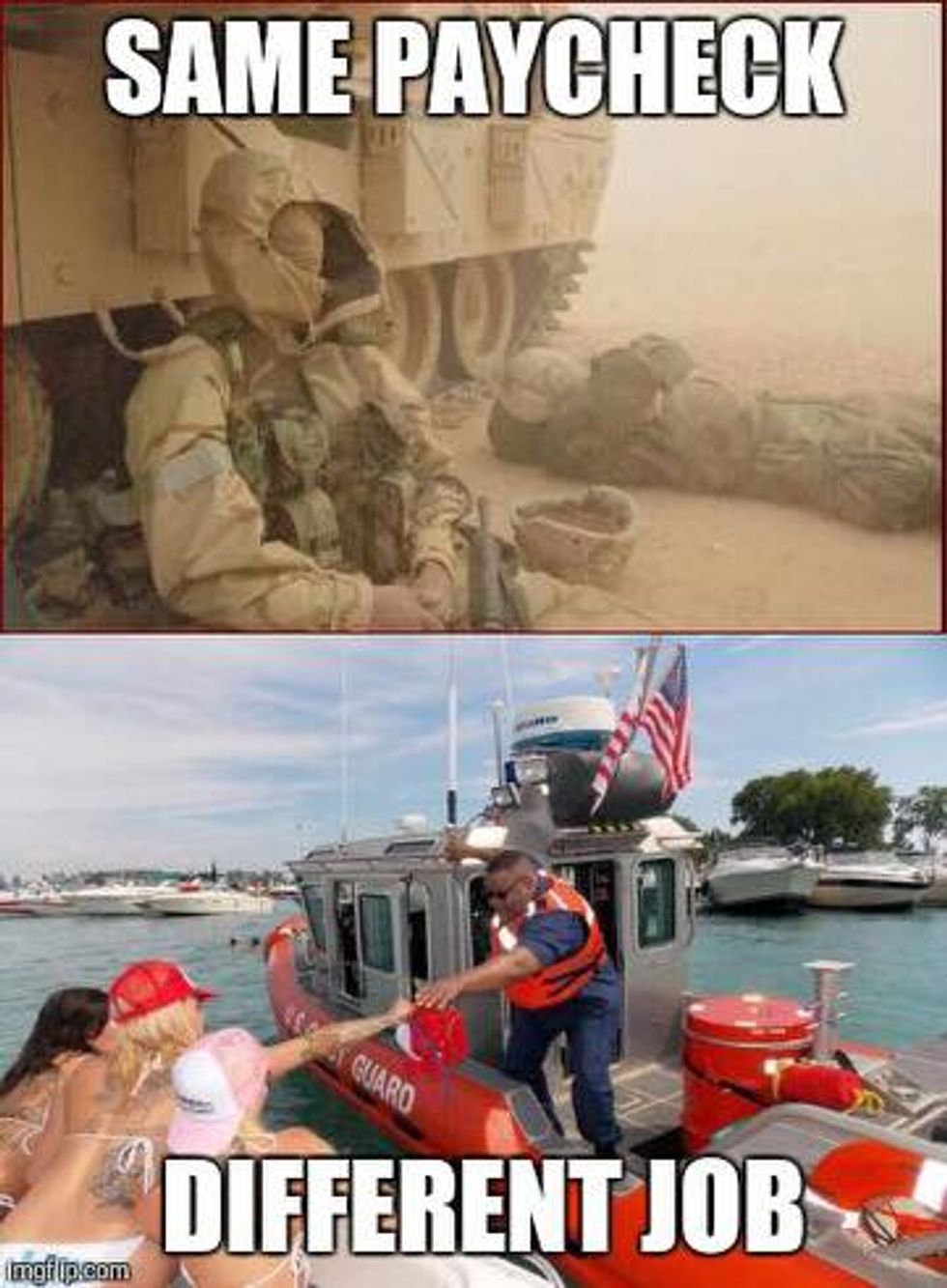 Remember, future enlistees, E3 pay is E3 pay is E3 pay.
5. All this for a Camaro (via Team Non-Rec).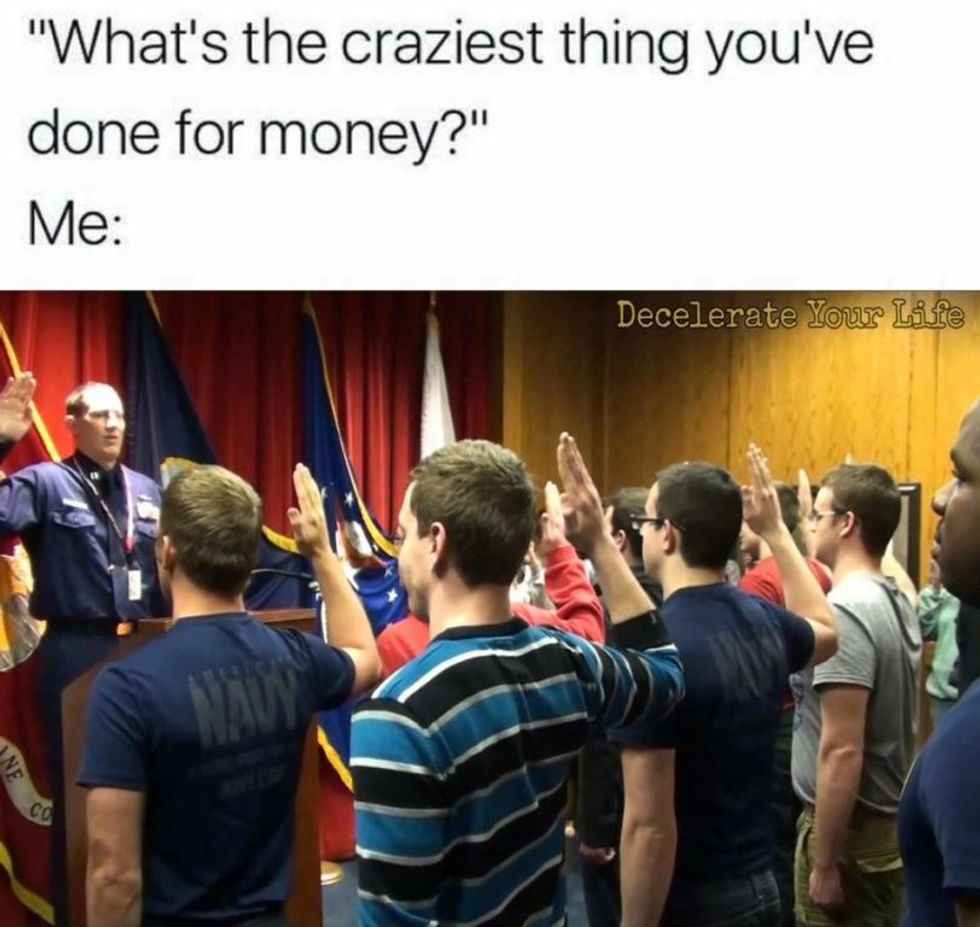 A Camaro you can't even drive when you're stuck out at sea.
6. Double points when they want to talk about morale (via Why I'm Not Re-enlisting).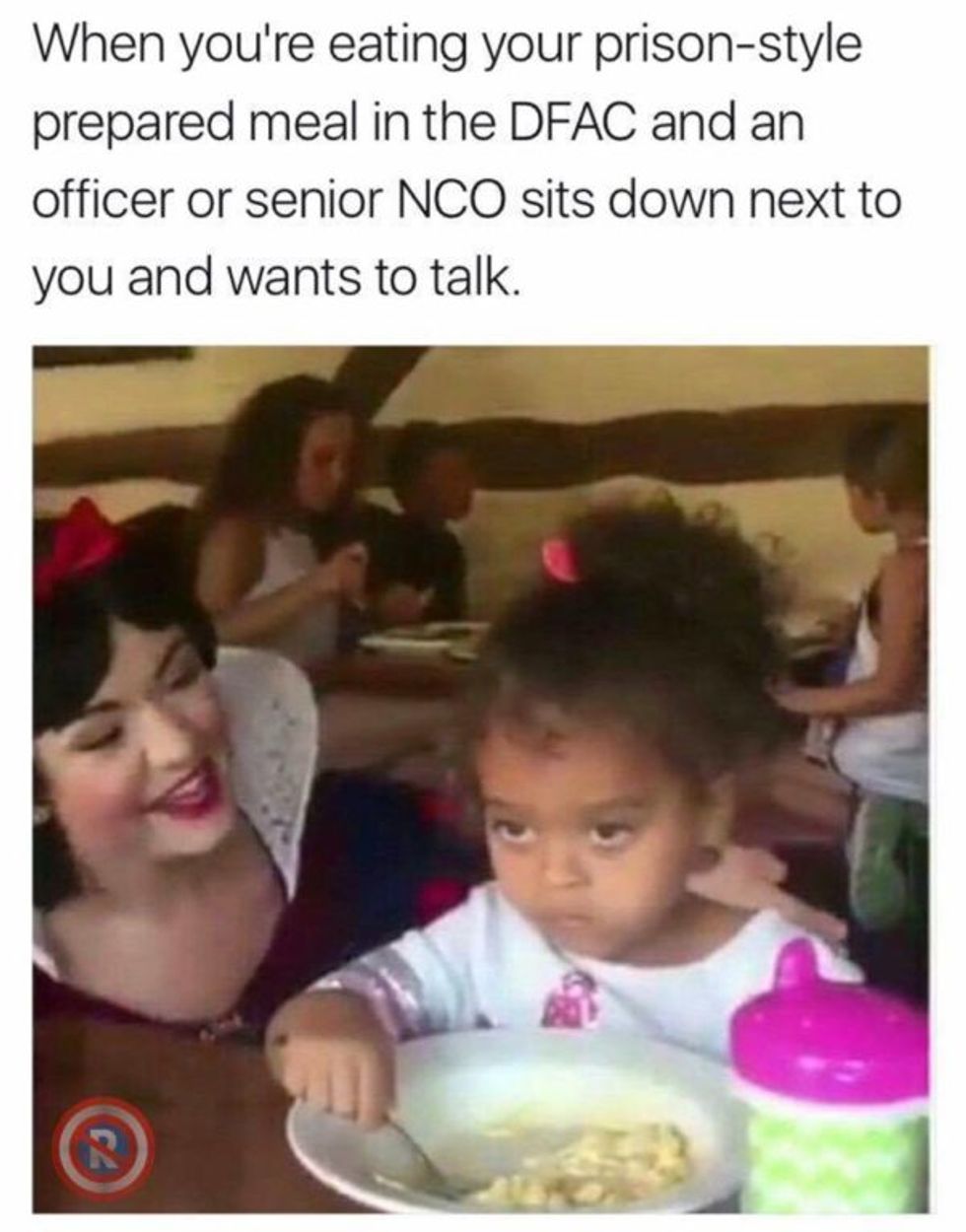 "I'd be doing a lot better if you'd let me eat my 'breakfast' in peace, Sergeant White."
7. "Keep on firing, buddy. I'm behind cover and my guardian angel is 3... 2... 1..." (via Weapons of Meme Destruction)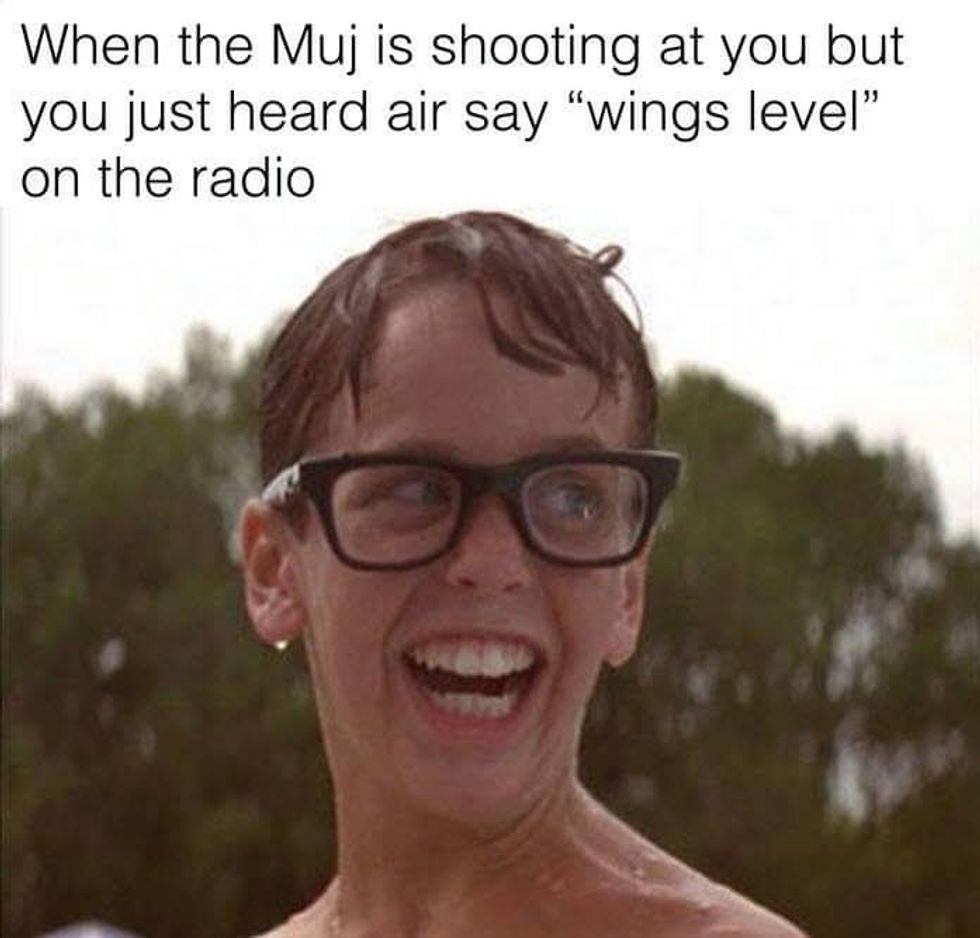 BOOM!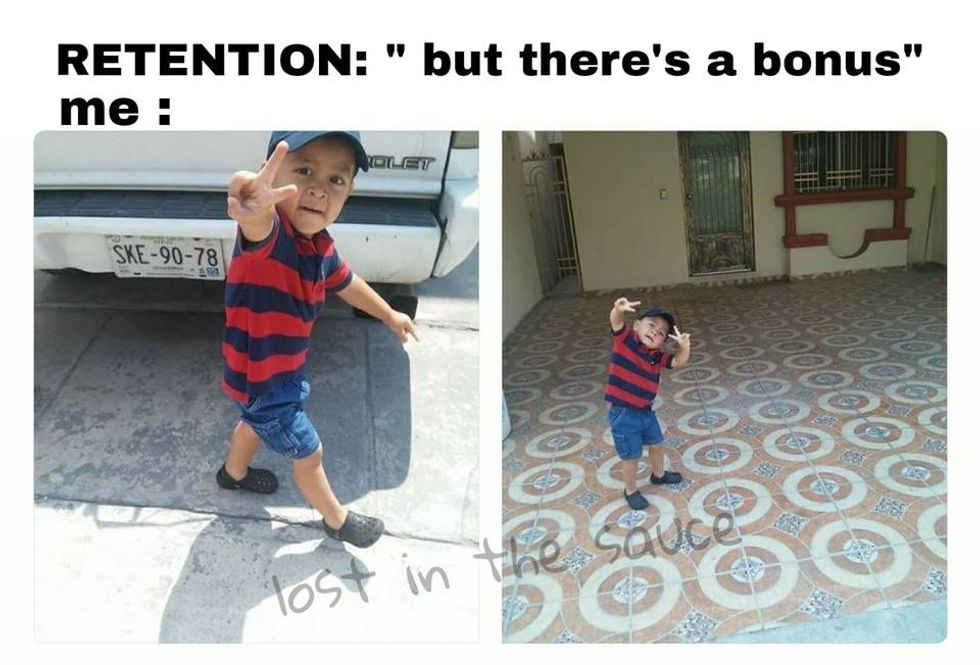 Find someone else to fight your war. I'm headed to college and stuff.
9. Turns out, the camouflage works better than anyone predicted (via Sh-t my LPO says).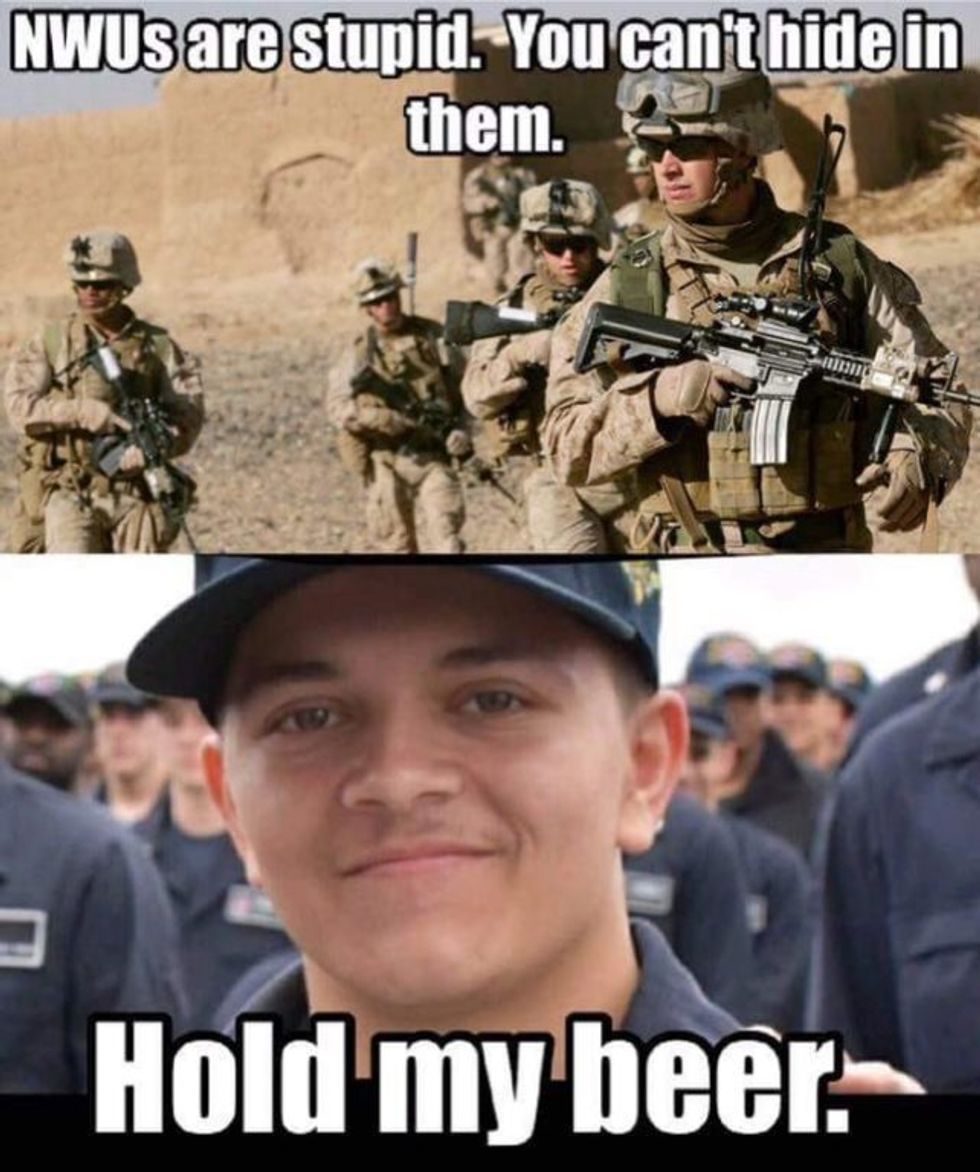 This guy won the dirtbag, shammer, and hide and seek championships for this year. Triple crown!
10. All about the Benjamins, baby (via The Salty Soldier).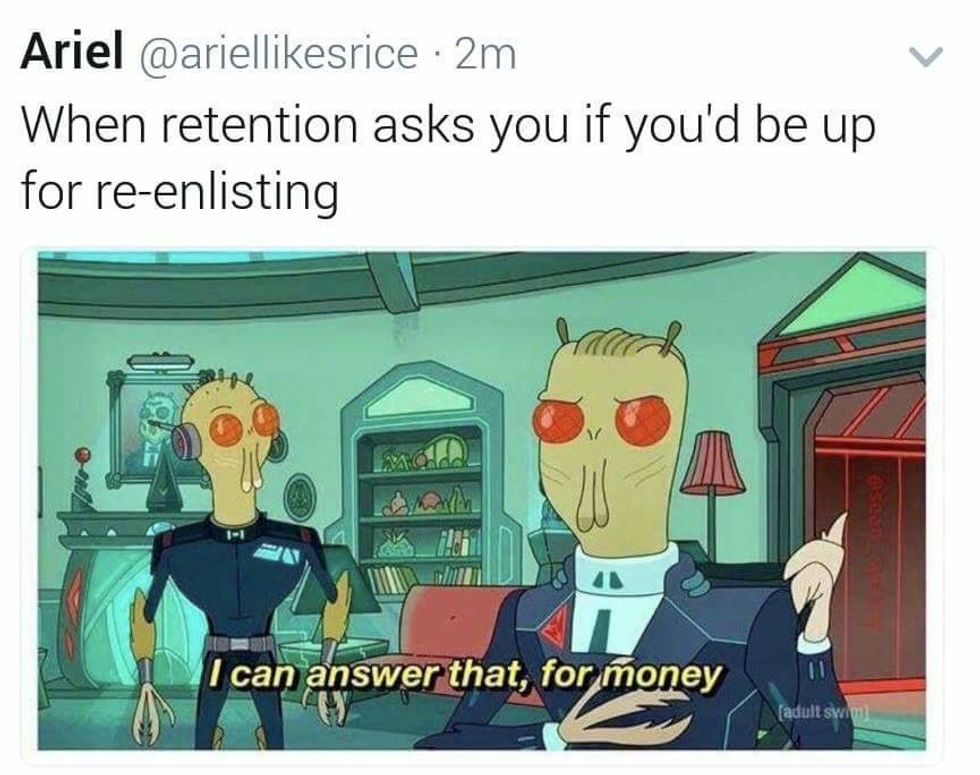 The answer is no. Thanks for the money.
11. Chiefs will avoid it at all costs (via Decelerate Your Life).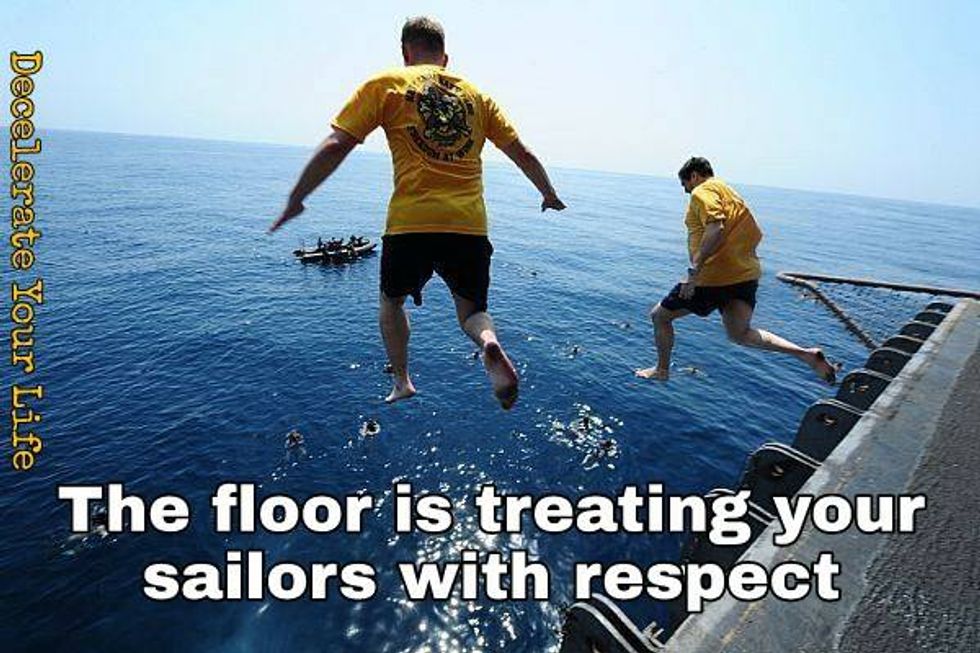 They'll go so far as swim PT just to avoid it.
12. Just remember to bring something to use in exchange (via Decelerate Your Life).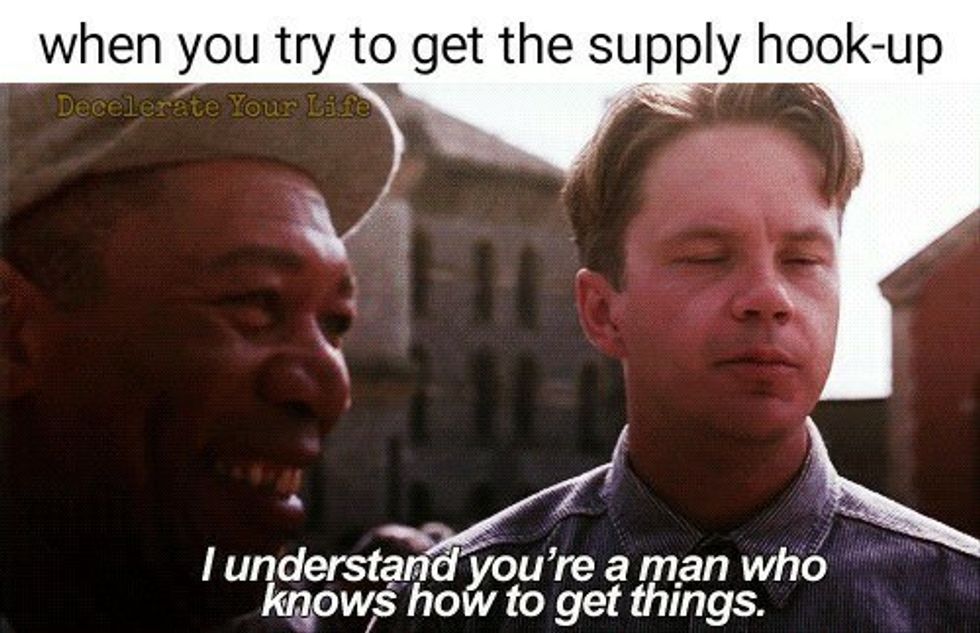 The supply bubbas know how to get what's theirs.
13. He can't help you now, staff sergeant (via Why I'm Not Re-enlisting).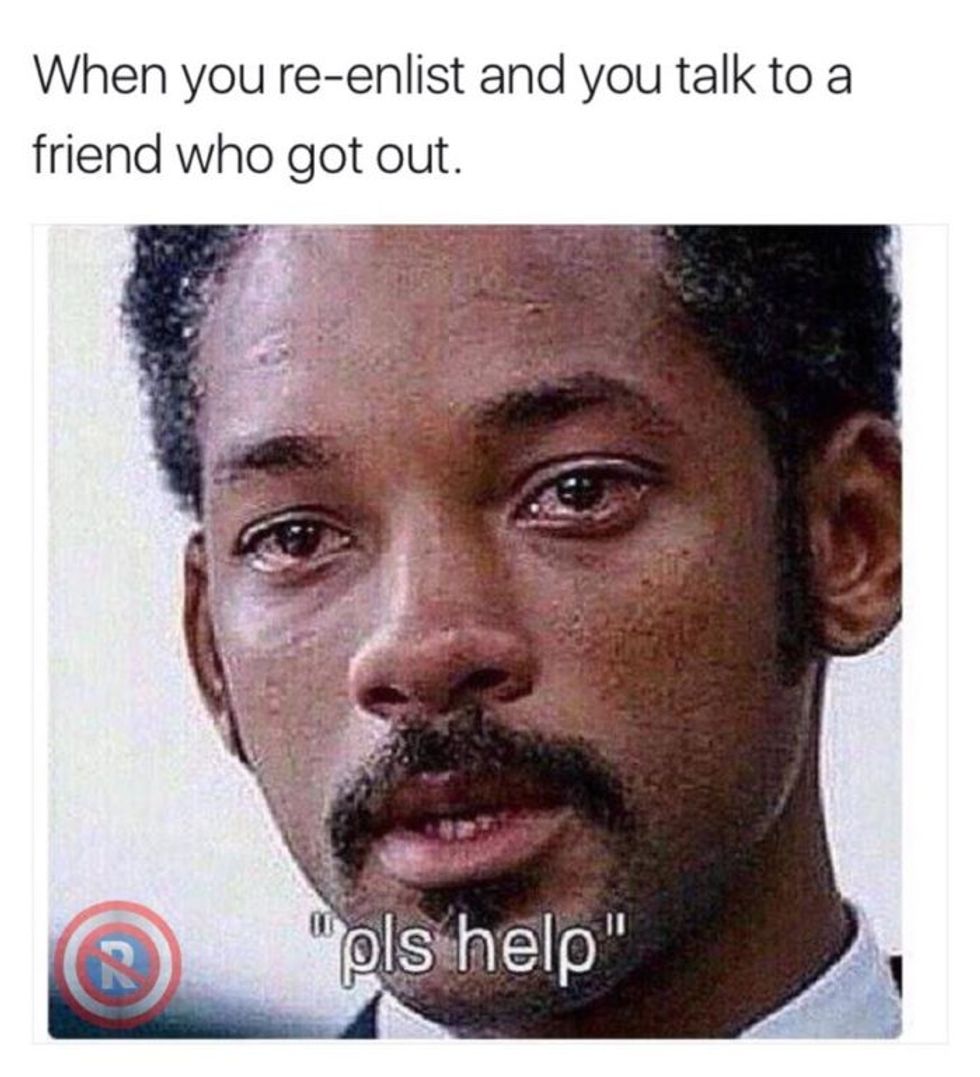 College and the civilian job market don't look so scary right before another NTC rotation.