Articles
May 26, 2017 09:13:51 EST
The week is over, but this memes list is just getting started. Here are 13 of the best times that words were paired with a picture on the internet this week:
---
1. 50 feet after they step off, the airmen are dropping like flies (via Air Force amn/nco/snco).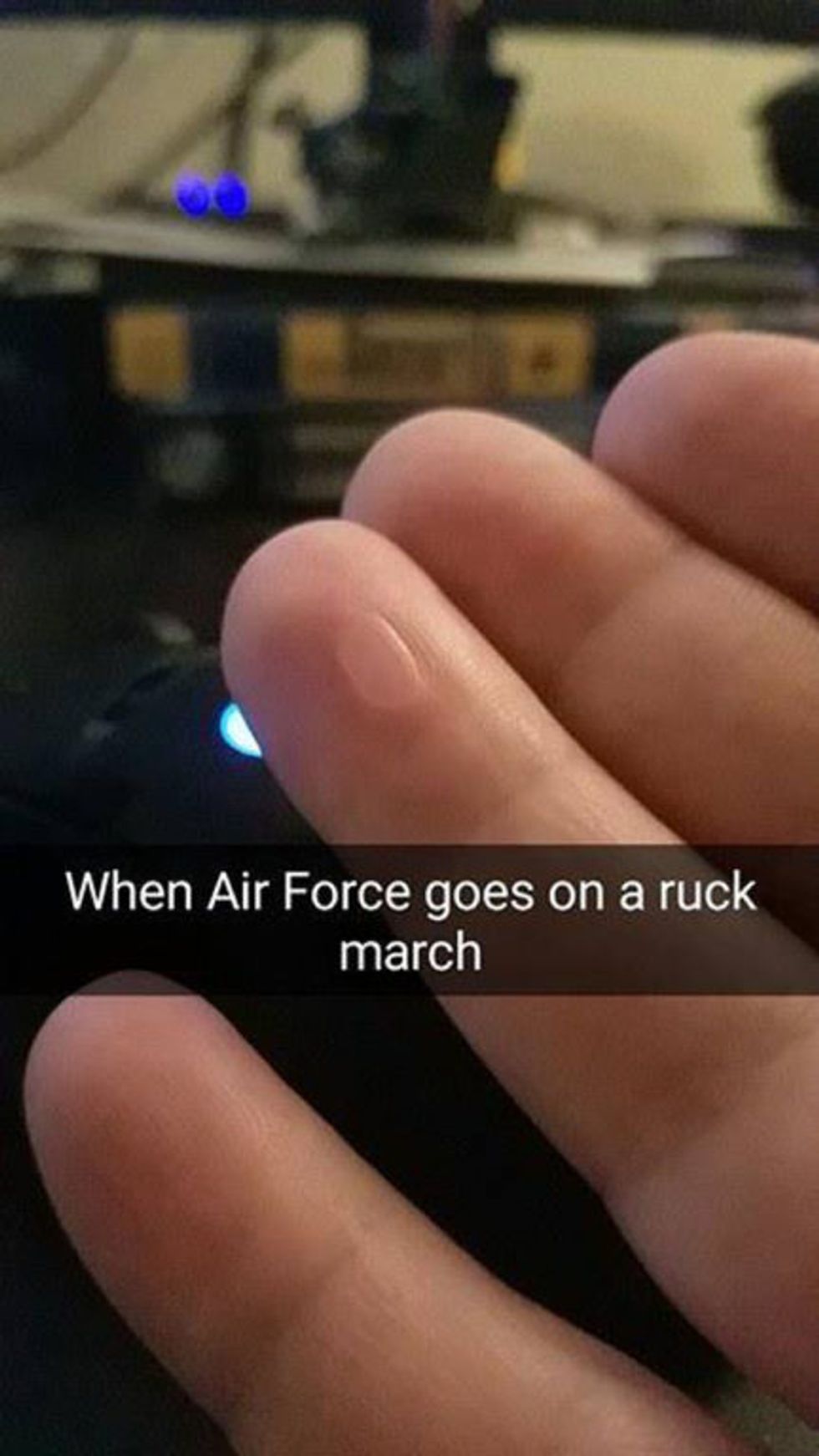 Apparently, staplers don't provide proper calluses.
2. The groin protectors help a little, but you're still boned (via Military World).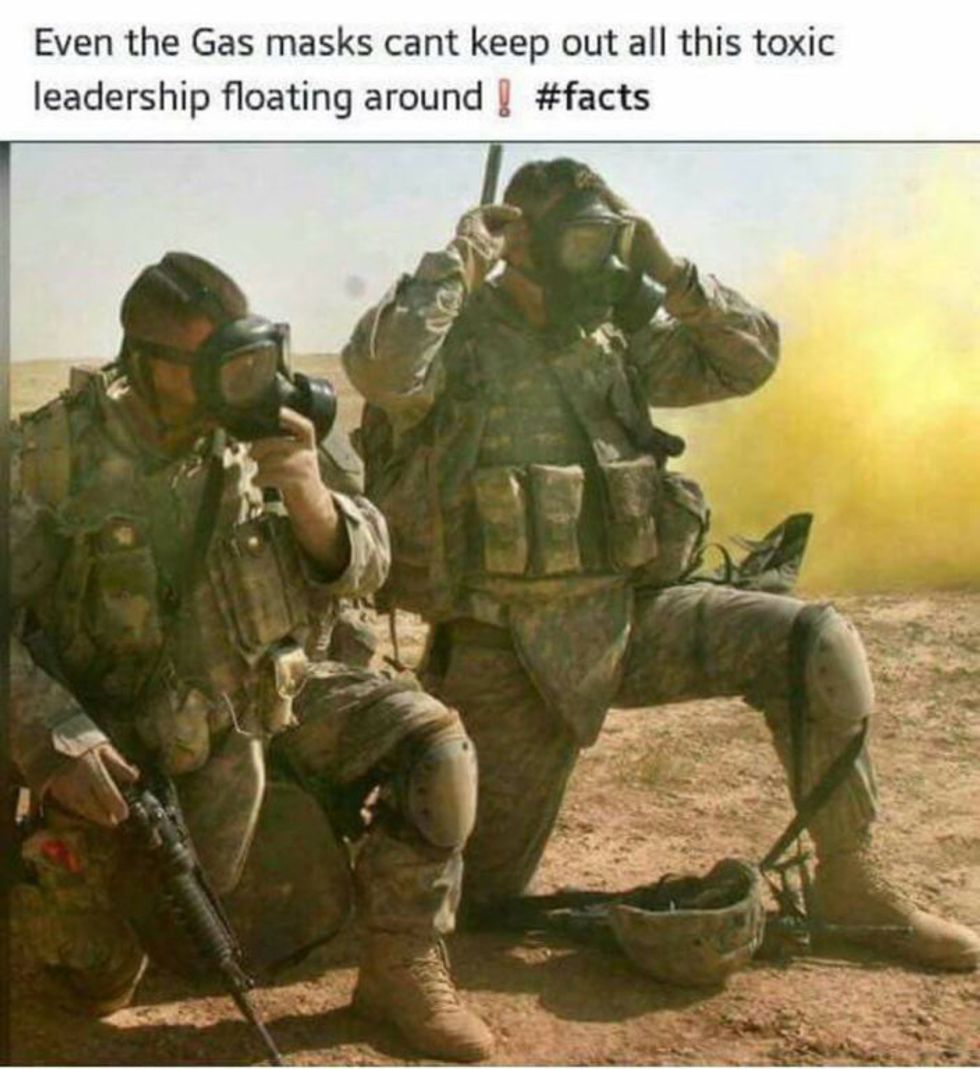 Feel all the air coming out of your lungs? That's the suck. Embrace it.
3. To be fair, this is pretty exciting (via Team Non-Rec).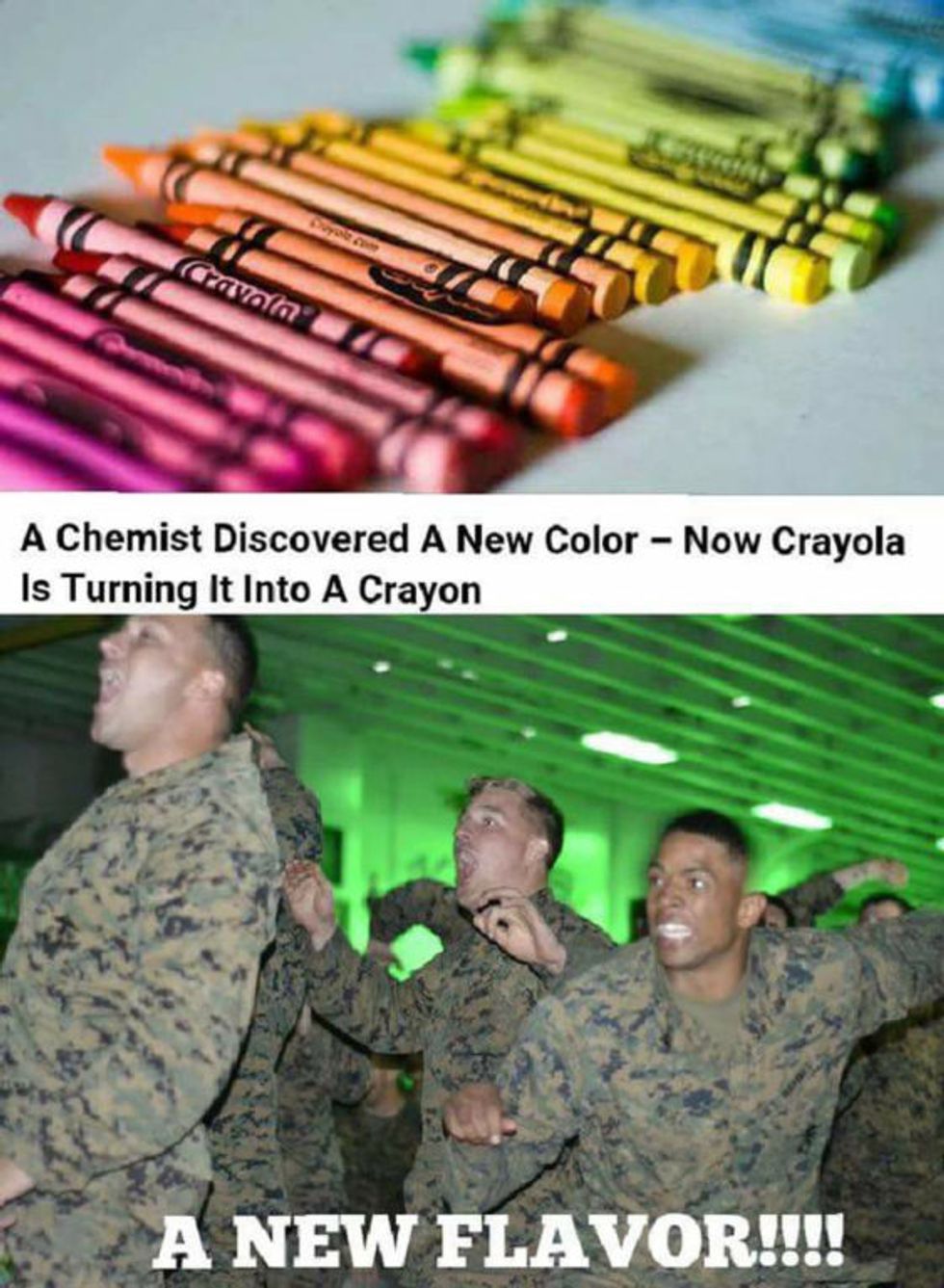 It tastes like schnozzberries!
4. If you get it, you get it (via The Salty Soldier).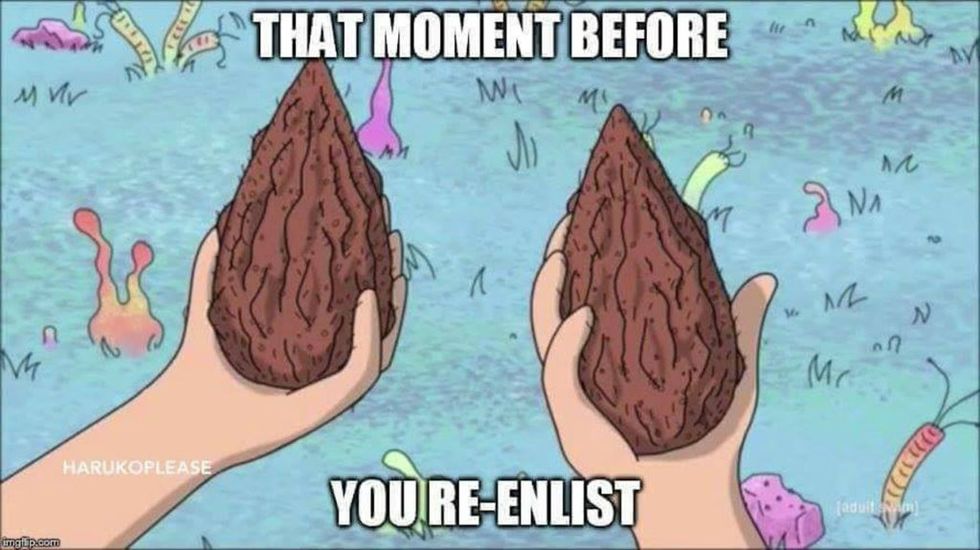 If not, ask for Season 1 of Rick and Morty as your re-enlistment bonus.
5. You seem to have a leak that has covered 70 percent of the Earth's surface (via Decelerate Your Life).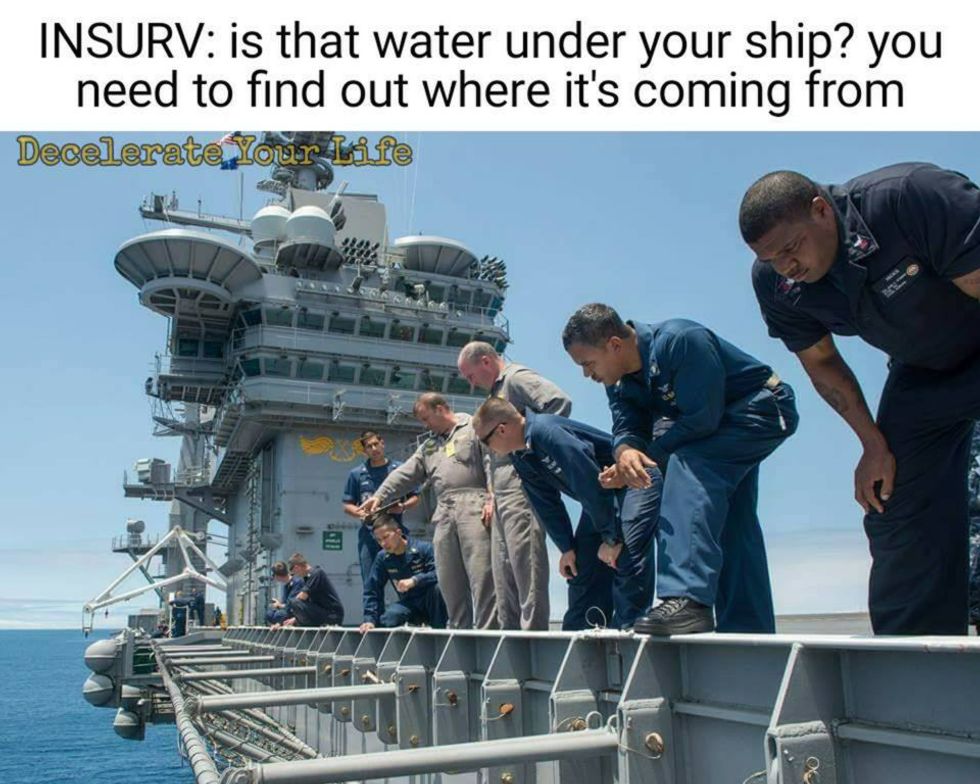 Figure it out.
6. It just can't wait to get some more lifting in, make those gains (via Air Force Nation).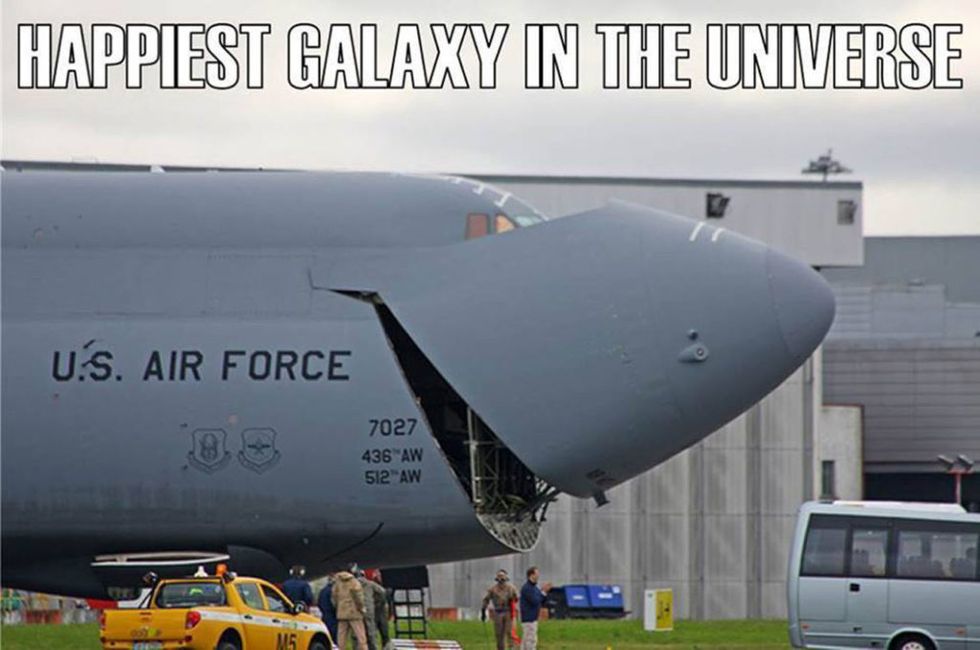 Nom nom nom, gonna eat a tank or two.
7. That's one shiny bag of trash you got there (via Coast Guard Memes).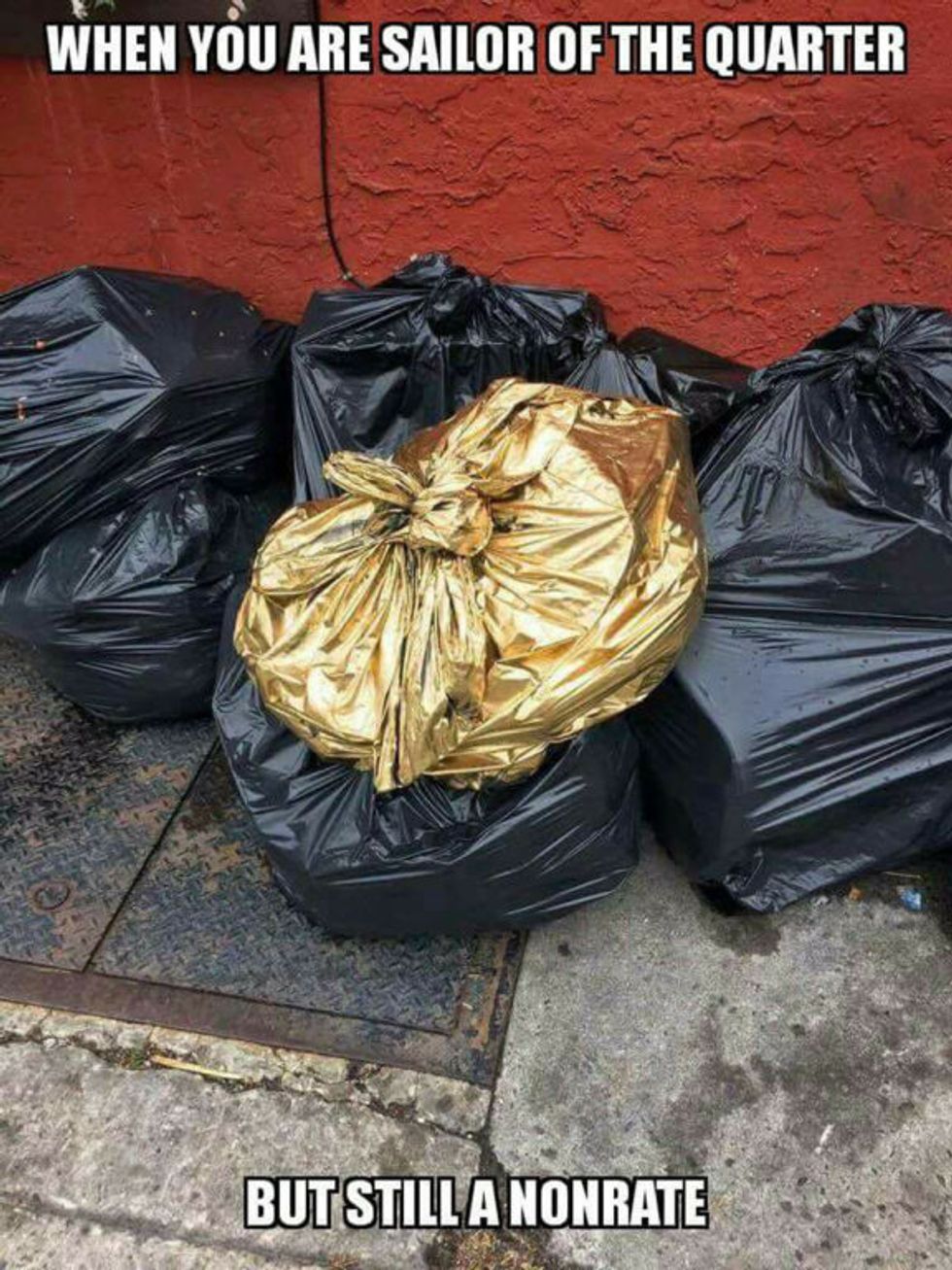 If only it were useful.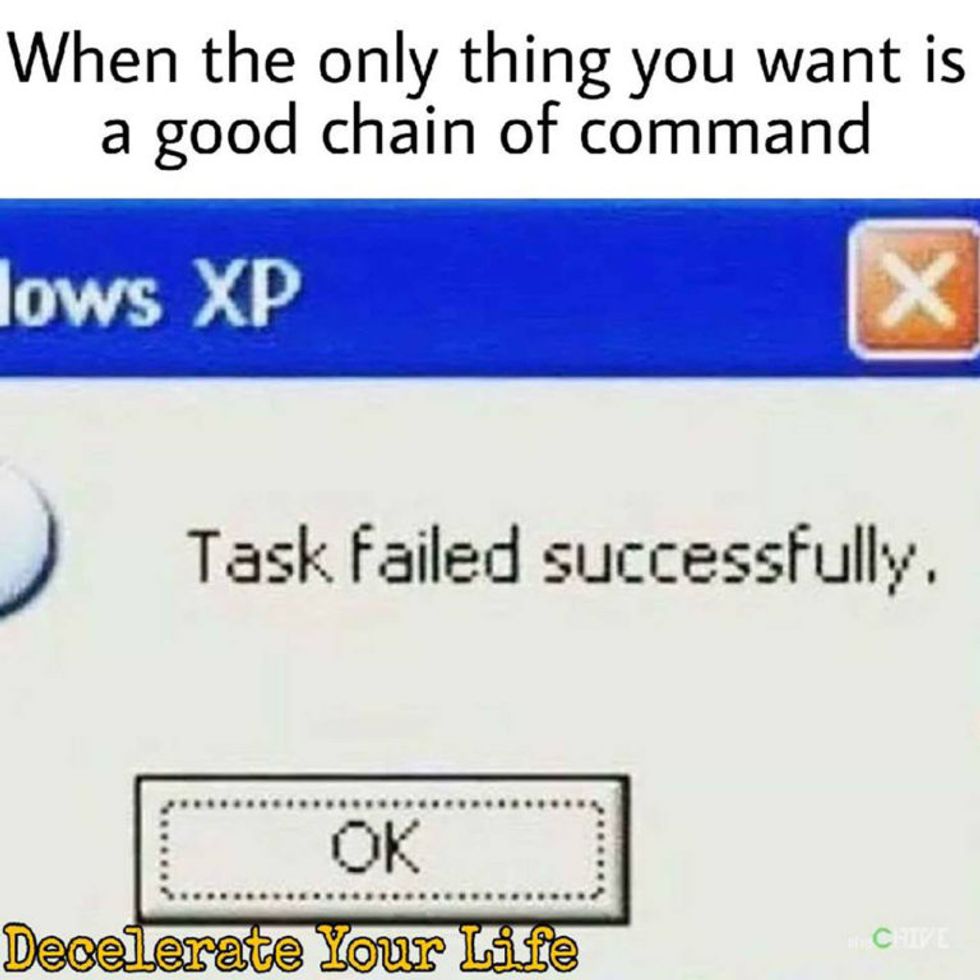 We got you a chain of command. Oh, a good one? Sorry, fresh out.
9. To all the people who still aren't master chiefs, sorry (via Air Force amn/nco/snco).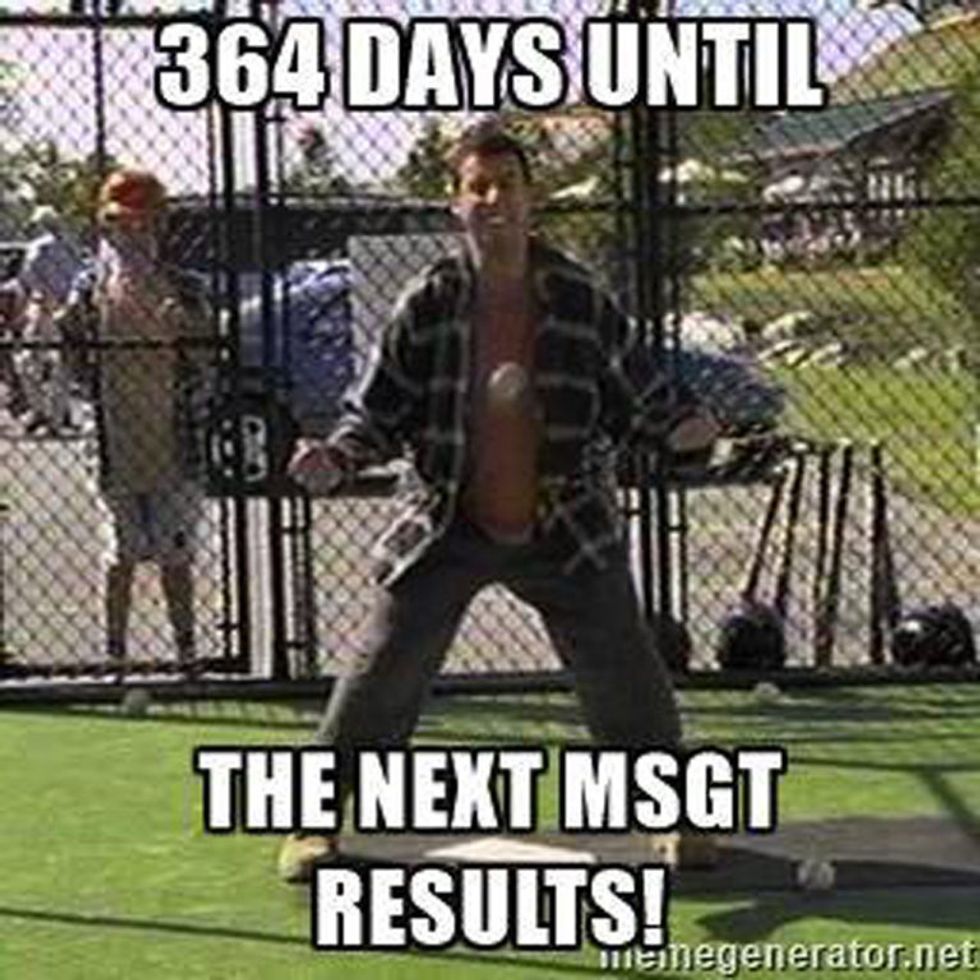 Not sure if baseballs to the chest will help, but it can't hurt much more than getting passed over yet again.
10. Ummmm... can I opt for the cash instead? (via Why I'm Not Re-enlisting)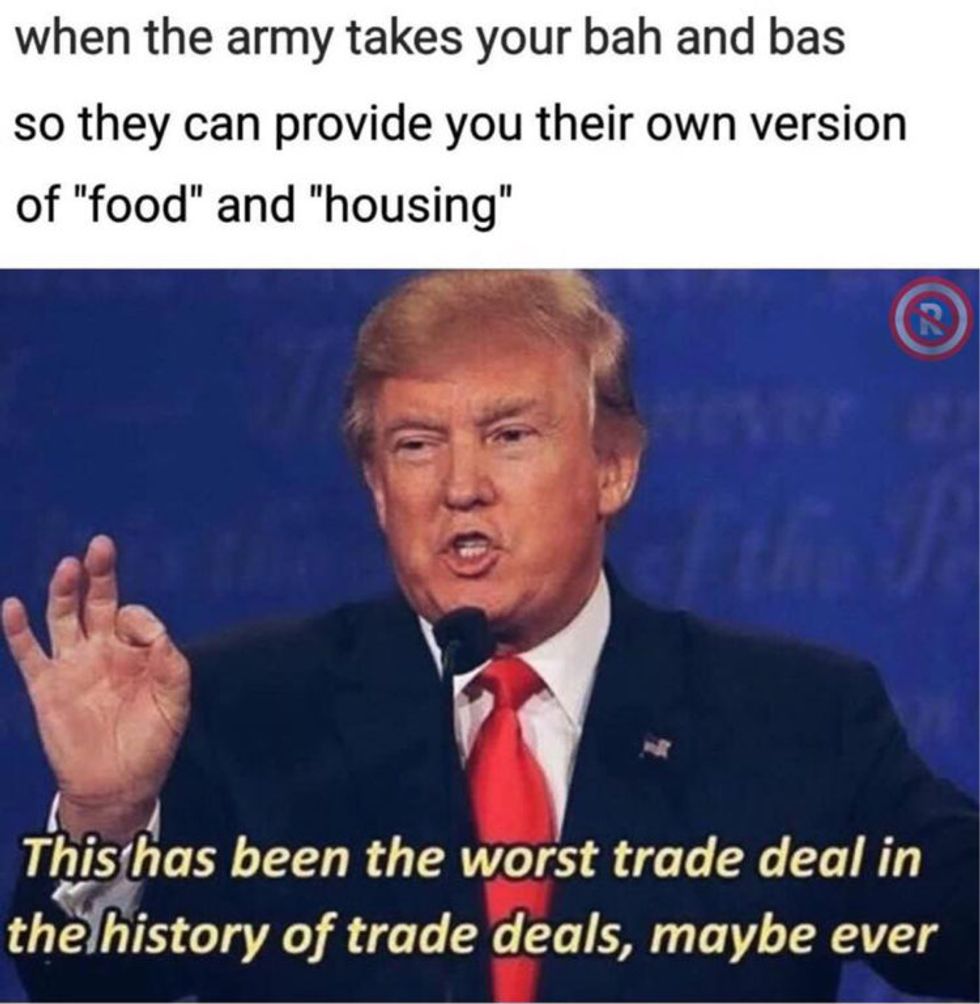 Because I'm pretty sure I could find both food and apartments without black mold all over them.
11. They were as-holes, but jumping in with machine guns and bicycles is still pretty cool (via Military World).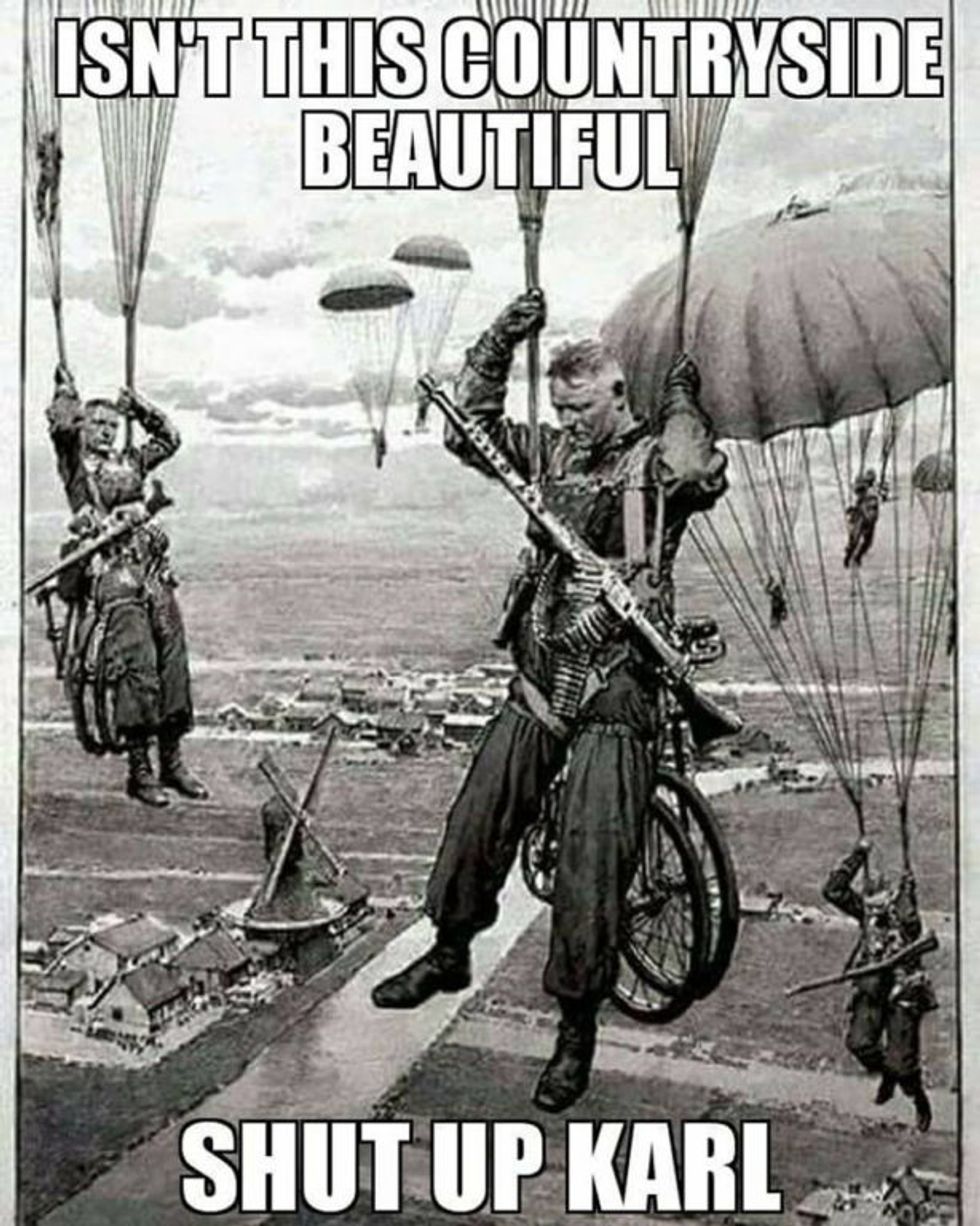 Gonna have to kill them for supporting an evil, mass-murdering regime, but respect those skills.
12. You were supposed to do the survey long before the intranet existed (via Shit my LPO says).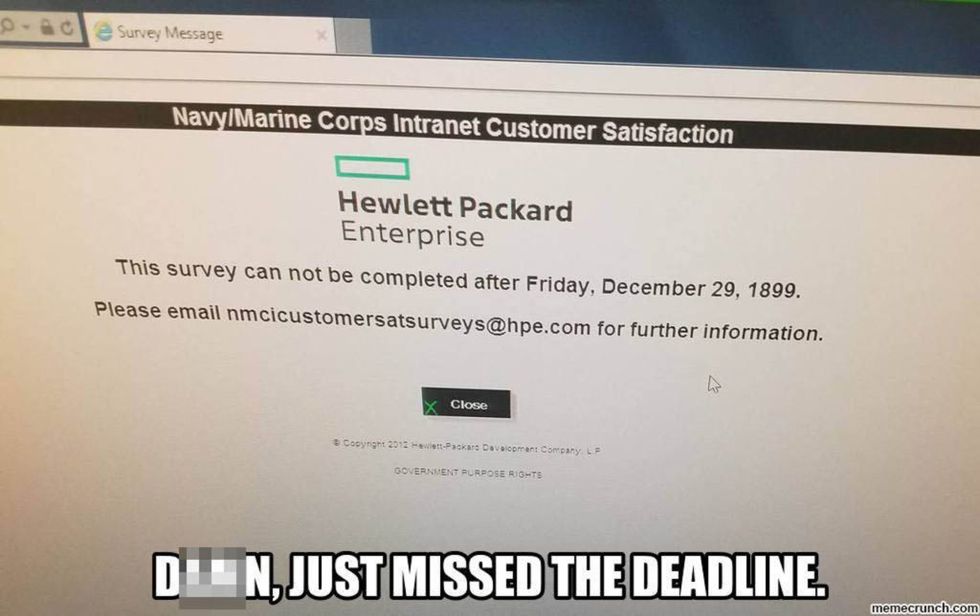 Not sure why you dragged your feet for over 100 years.
13. Army tuition assistance didn't make it into the new budget proposals (via Why I'm Not Re-enlisting).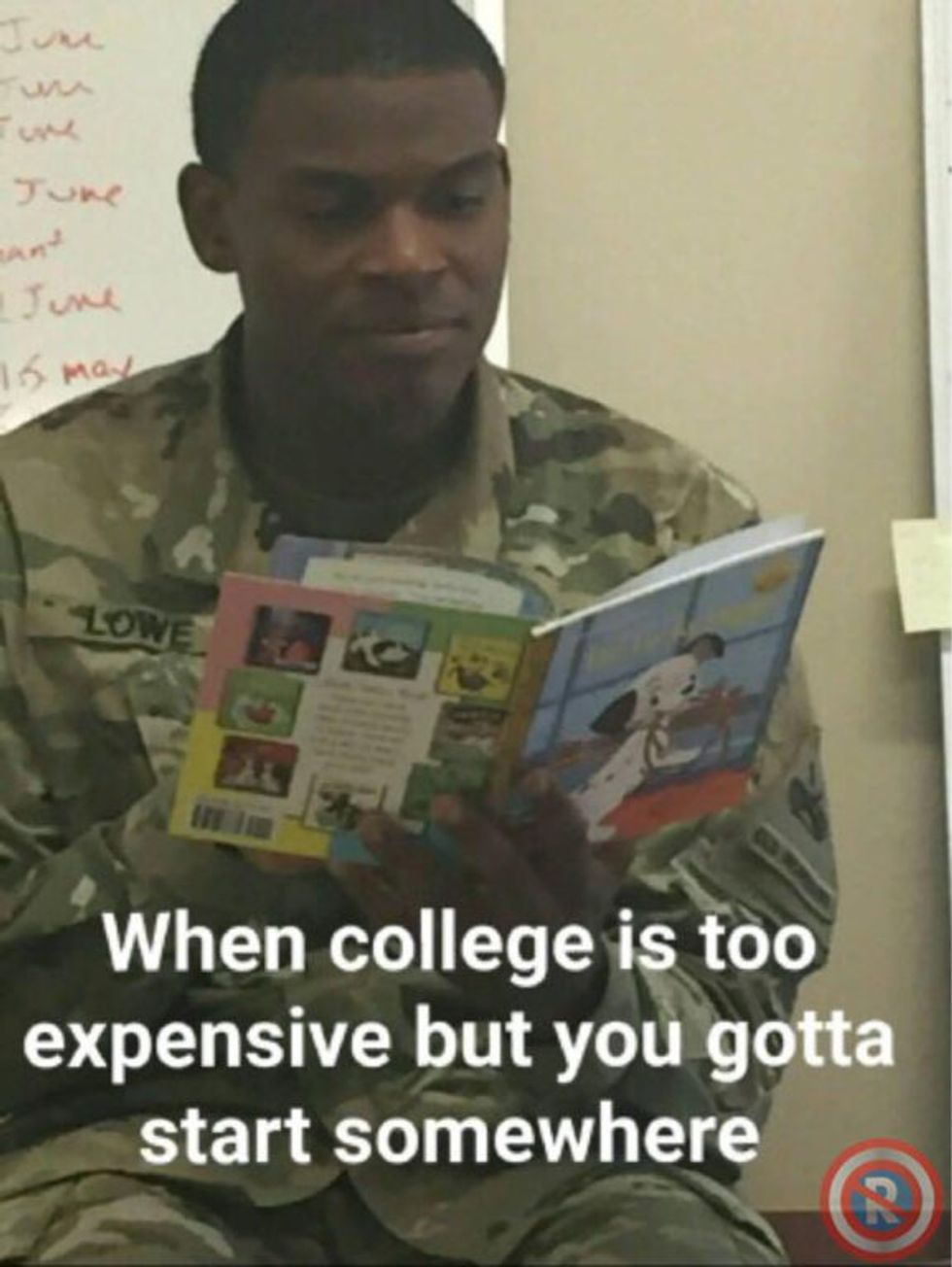 But you can buy a Little Golden Book for like, three bucks.