Articles
August 03, 2020 12:29:00 EST
"American Sniper," "Dunkirk," and "Fury" are just a few the great war films that have hit theaters with in the last few years. These films help inspire today's youngsters to consider joining the military.
---
In the next few decades, they will be remembered as among "The Classics" when it comes to ranking war movies.
But as we move forward, the classic war movies that inspired our past generations are the ones that helped get the modern day war films greenlit. Because of this, we should always recognize and never forget them — ever.
Grab your popcorn and check out our list of classic war films every young trooper should watch.
1. The Great Escape
Steve McQueen stars in this epic WWII film about a group of POWs trying to escape from a German prison camp.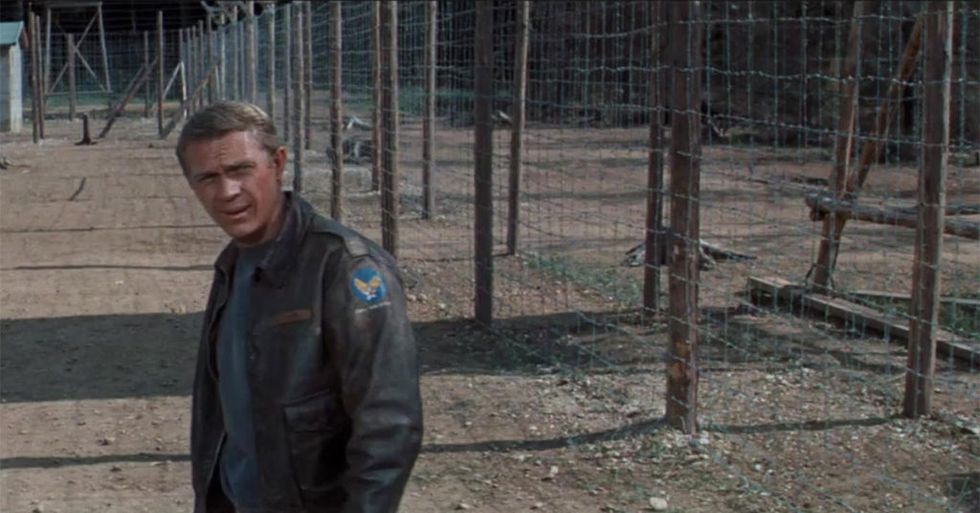 (Source: United Artist/Screenshot)
2. Kelly's Heroes
Directed by Brian G. Hutton, the film follows a group of American troops who travel deep behind enemy lines to retrieve some Nazi treasure.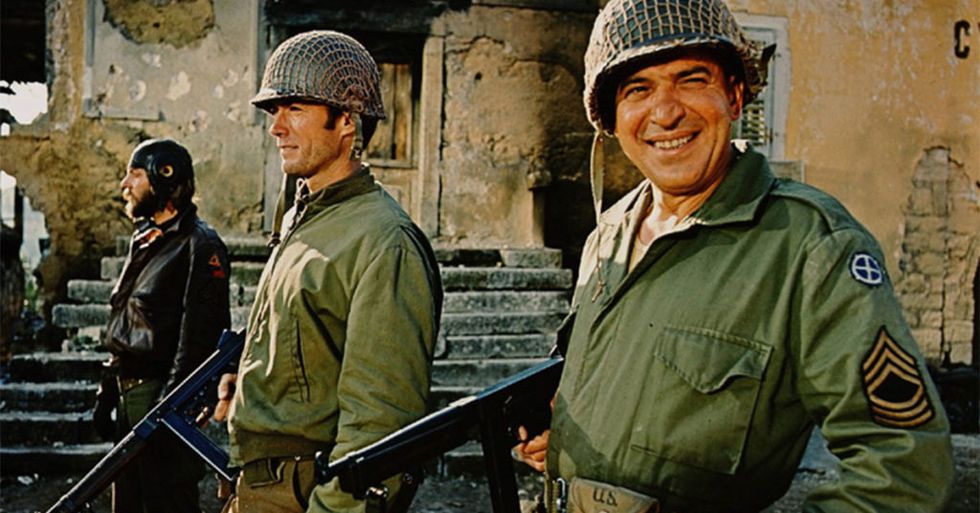 3. Paths of glory
This classic stars Kurt Douglas as Col. Dax, an officer who attempts to defend his troops who are accused of cowardice while fighting in the dangerous trenches of WWI.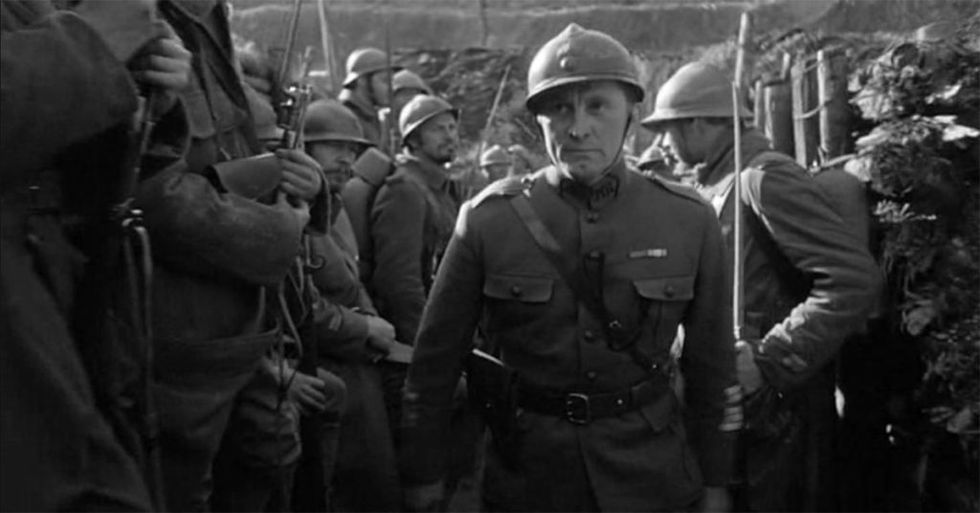 (Source: United Artists)
4. Hamburger Hill
Directed by John Irvin, this story depicts one of the bloodiest American battles to take place during the hectic Vietnam War.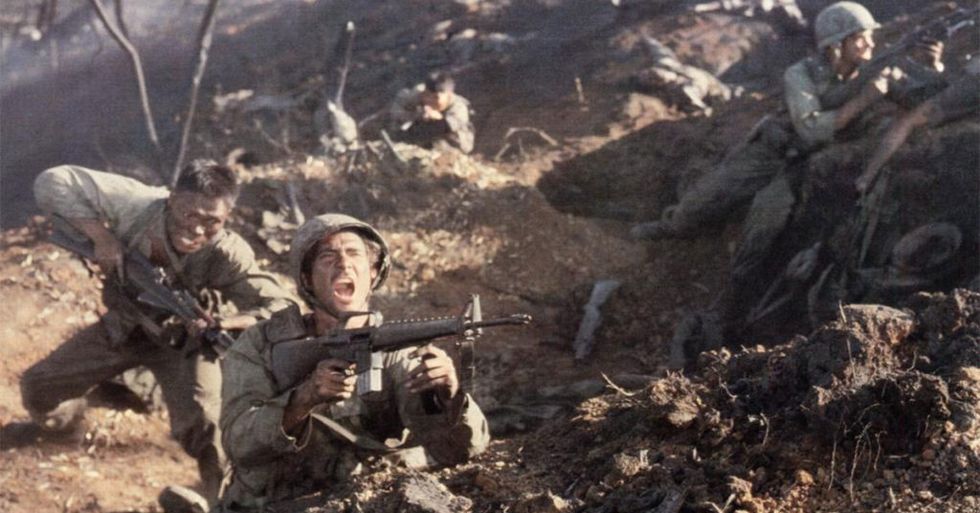 (Source: Paramount)
5. Apocalypse Now!
This film is considered one of the greatest movies ever produced. The story follows Capt. Willard's journey to locate and assassinate a renegade Army colonel during the Vietnam War.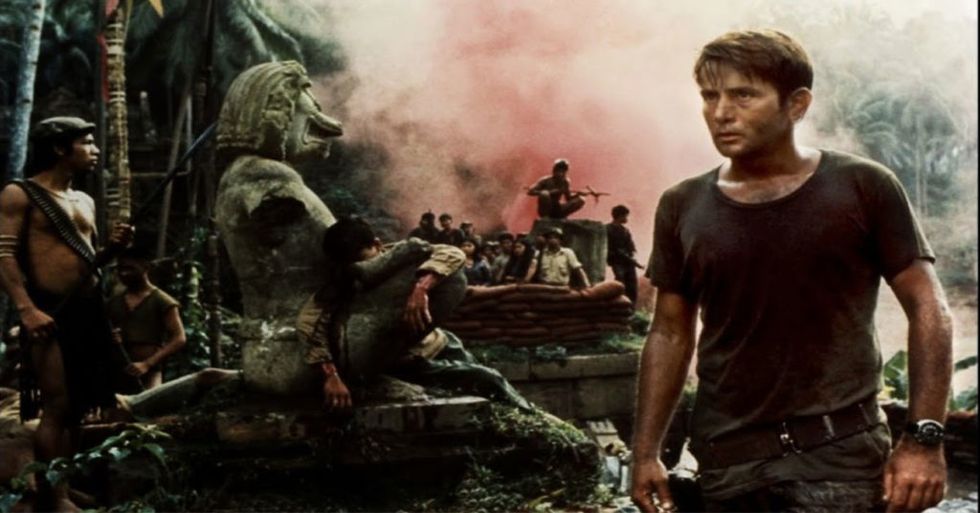 (Source: MGM)
6. The Green Berets
John Wayne plays Col. Mike Kirby, an Army Special Forces officer tasked with two vital missions consisting of building a camp and kidnapping a North Vietnamese General.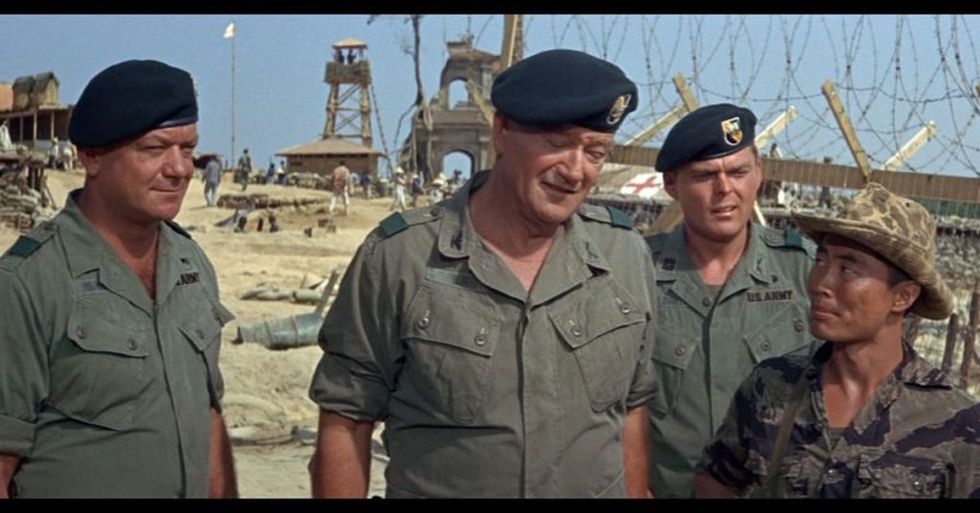 (Source: WB)
7. Sands of Iwo Jima
This time John Wayne plays Sgt. John Stryker, a Marine who puts his men through his rough style of training to prepare them to fight in one of the Corps' most historic battles.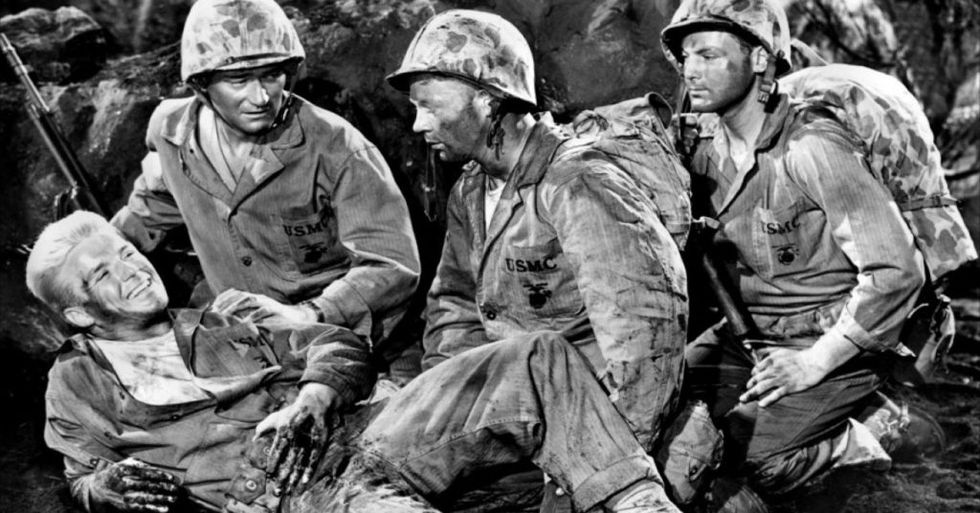 (Source: Paramount)
8. Midway
Directed by Jack Smight, this classic tale re-enacts the American victory at the Battle of Midway — considered one of the most critical turning points in the Pacific during World War II.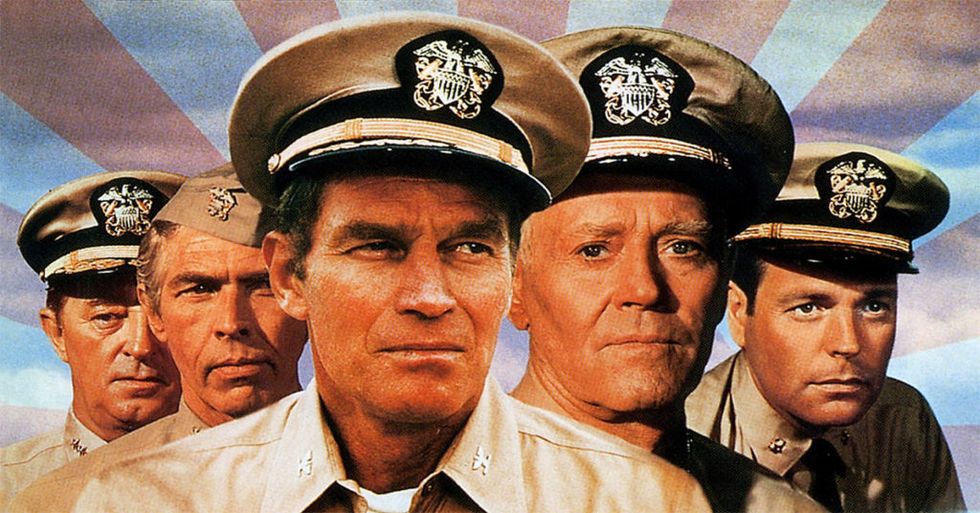 (Source: Iniversal)
9. Patton
This 1970 film focuses on the incredible career of Gen. George S. Patton during WWII.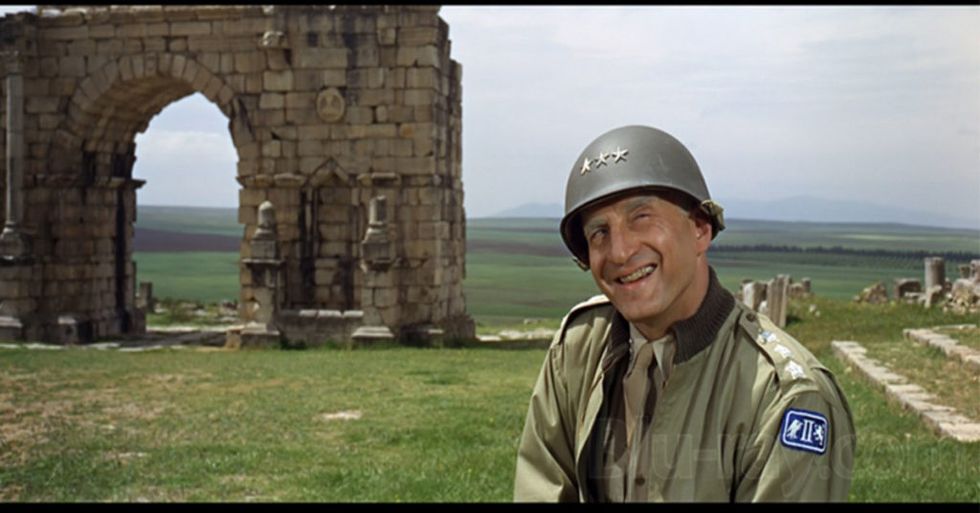 (Source: Fox)
10. To Hell and Back
In this 1955 release, real life war hero Audie Murphy plays himself in the story of how he became one of the most decorated soldiers in U.S. history.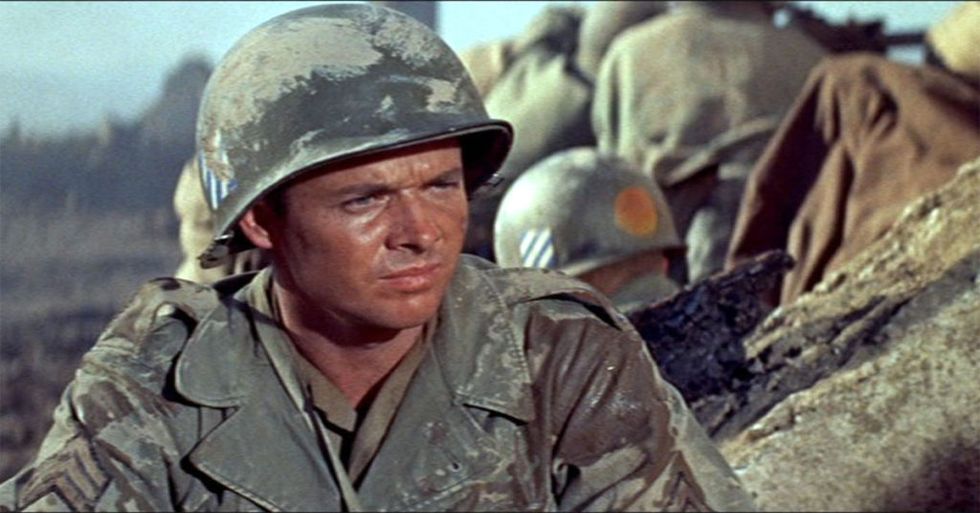 (Source: Universal)
11. The Dirty Dozen
This epic motion picture follows Maj. Reisman, a rebellious soldier assigned to train a dozen convicted murders to carry out a deadly mission to kill multiple German officers.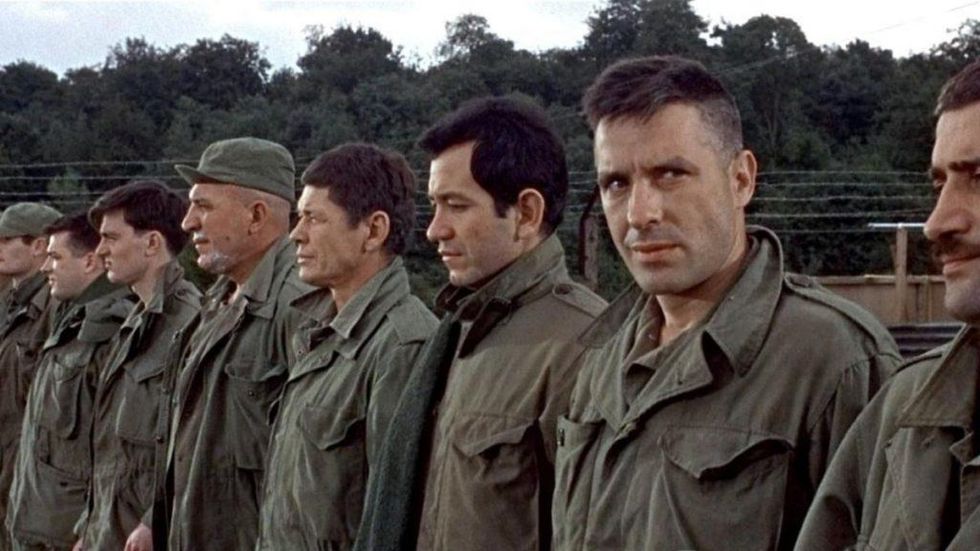 (Source: MGM/Screenshot)
12. The Fighting Seabees
John Wayne plays Lt. Cmdr. Wedge Donovon, a construction worker building military bases in the Pacific. After they come under fierce attack from Japanese forces, the Seabees have to defend themselves at all costs.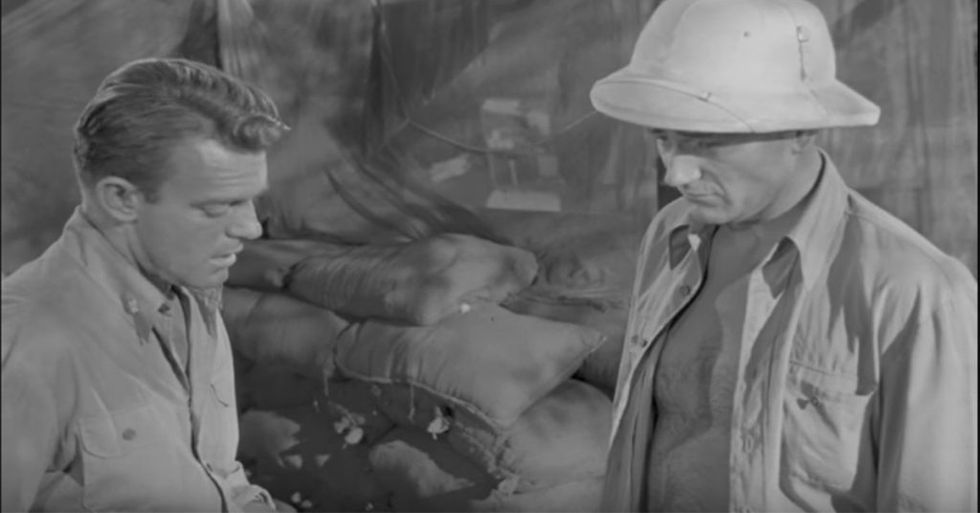 (Source: Republic)
13. The D.I.
Directed and starring Jack Webb, this film follows one of the toughest Marine drill instructors to ever serve on Parris Island as he pushes a recruit platoon through basic training.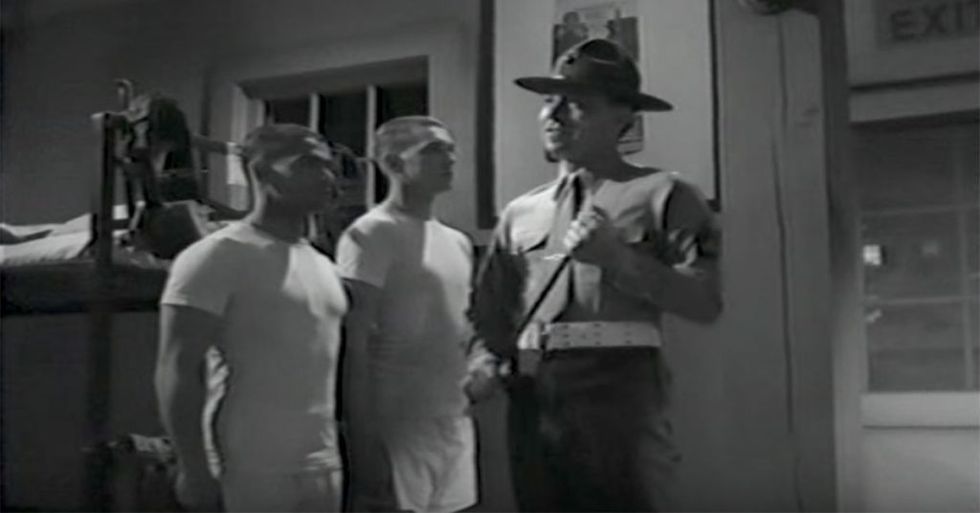 (Source: Mark VII)
Can you think of any other? Comment below.
Related Articles Around the Web