Articles
August 10, 2016 12:54:56 EST
Two Army infantrymen and U.S. Army Marksmanship Unit instructors competed in the double trap shotgun event on Aug. 10 in Rio de Janeiro where they placed seventh and 14th, failing to advance to the medal round.
---
Sergeants 1st Class Joshua Richmond and Glenn Eller are shotgun instructors for the USAMU and prior Olympians. Eller won gold in the Olympic double trap event in Beijing in 2008. Both NCOs competed in the Rio 2016 Qualifiers Aug. 10.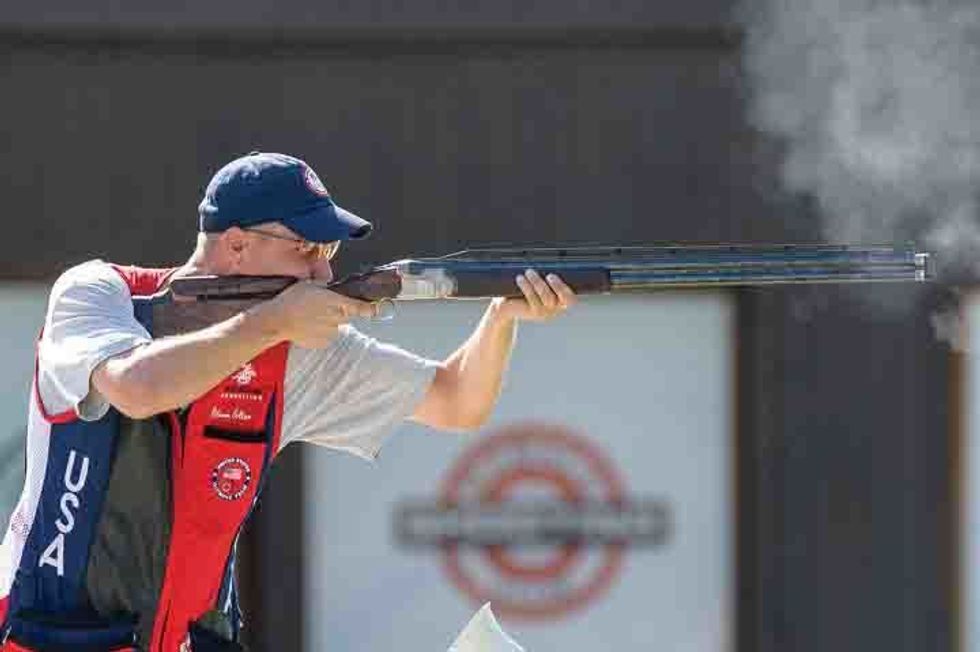 Staff Sgt. Glenn Eller, U.S. Army Marksmanship Unit and 2008 Olympic gold medalist, fires his shotgun during a competition. Eller placed 14th in the Double Trap at the 2016 Olympics. (Photo: US Army Marksmanship Unit Brenda Rolin)
Double trap is a shotgun shooting sport where two clay targets are fired into the air at the same time, and the shooter has two shots to hit them.
Both athletes struggled in the early rounds of Rio qualification, but Richmond fought his way back up to seventh with a score of 135, just barely missing his chance to shoot in the semi-finals. Eller finished in 14th position with a score of 131.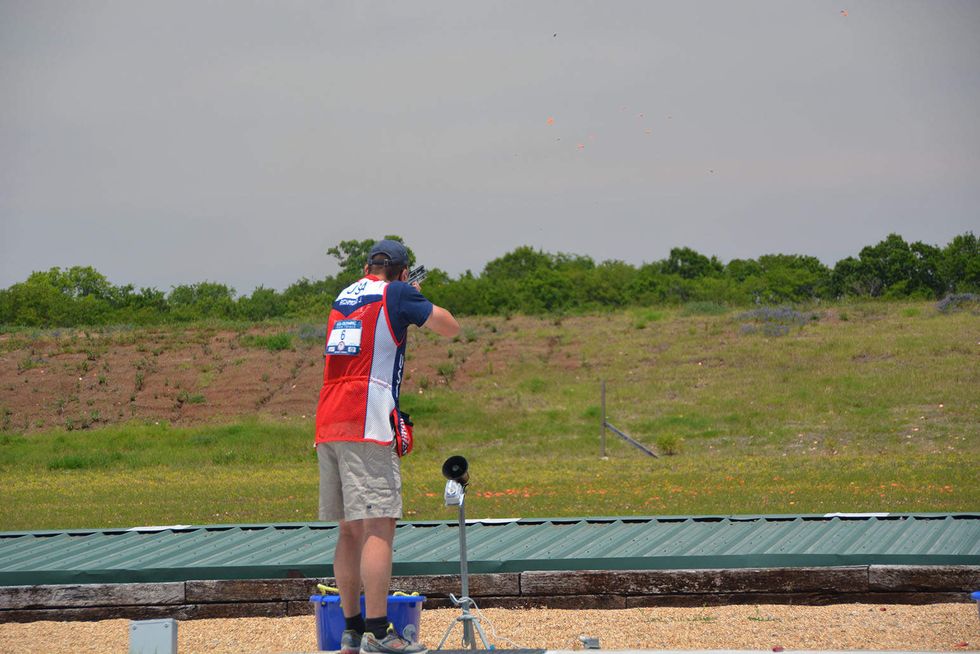 Sgt. 1st Class Josh Richmond competes in the Double Trap event in preparation for the 2016 Olympics. Richmond went on to place seventh in Rio. (Photo: US Army Marksmanship Unit Brenda Rolin)
While the result is disappointing for U.S. military fans, they still have a lot to look forward to over the next few days. SEAL training graduate and Navy officer Edward King will compete in the rowing finals on Aug. 11.
Marine Corps 2nd Lt. David Higgins, Army Sgt. 1st Class Michael McPhail, and Sgt. 1st Class Nathan Sanderson will compete in shooting events Aug. 12, while Naval Academy Cadet Regine Tugade will race in the 100-meter dash.