Articles
October 27, 2016 12:16:26 EST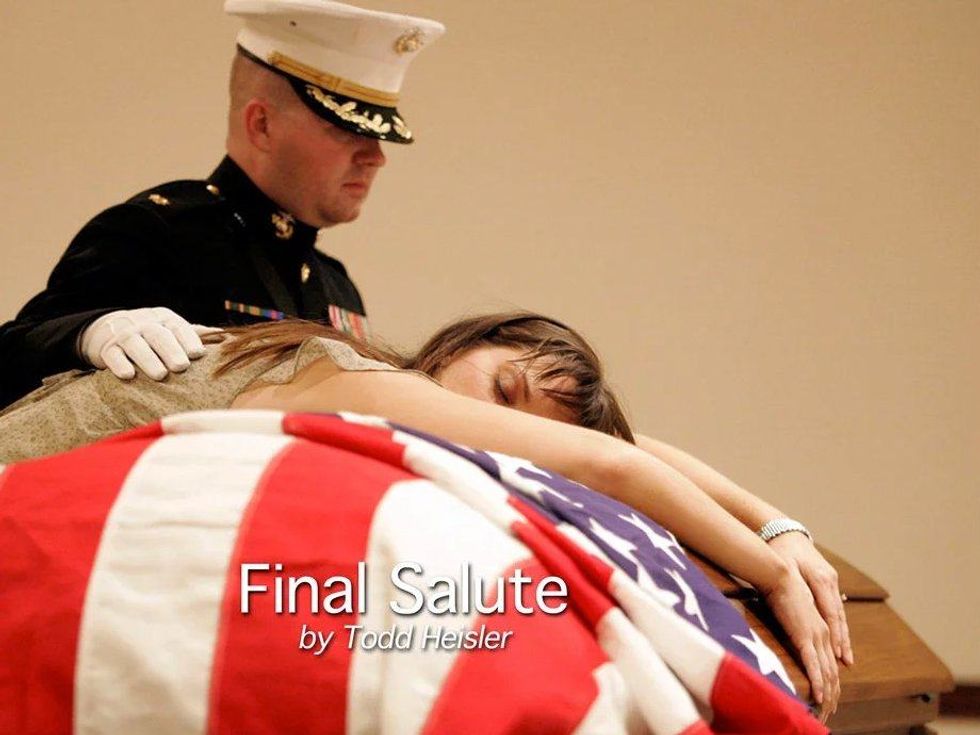 ---
Todd Heisler photo
This is a gallery of a Pulitzer Prize winning story that centers around one single photo and the powerful Marine actions that led to that unforgettable image. These pictures were taken by photographer Todd Heisler. He captured the following images of fallen U.S. Marine 2nd Lt. James Cathey and his wife Katherine.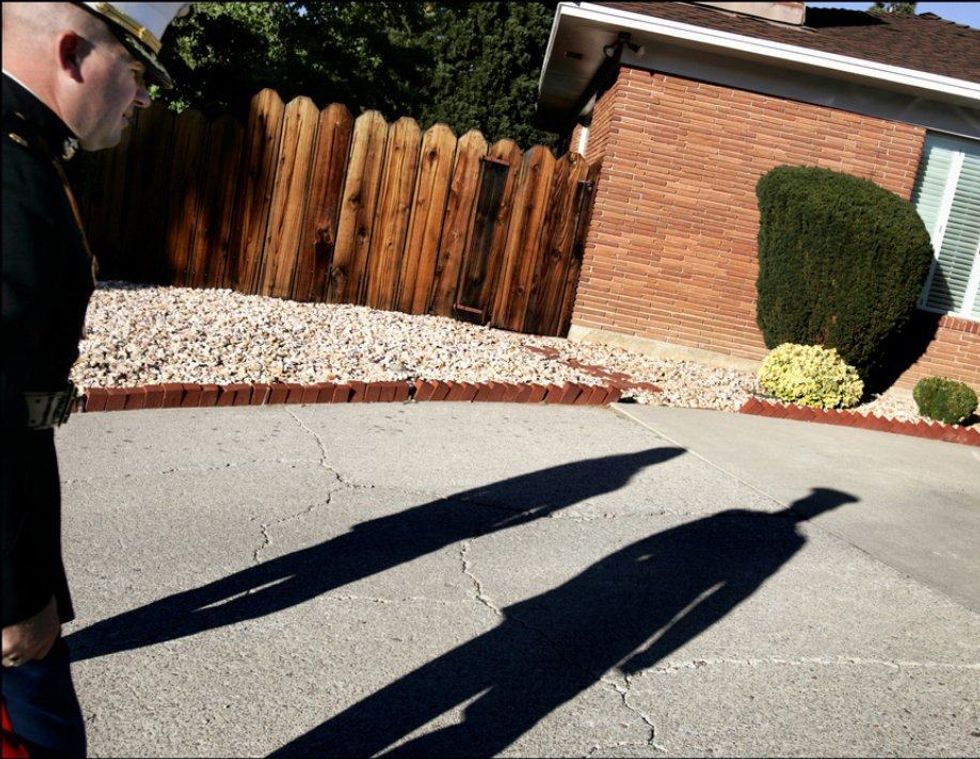 Todd Heisler photo
Major Steve Beck was tasked with the sad task of telling a wife that her husband was killed by an IED explosion. Above is a Marine walking to fallen James Cathey's home in Brighton, Colorado just before knocking on the door to deliver the news to a soon to be widow, Katherine Cathey.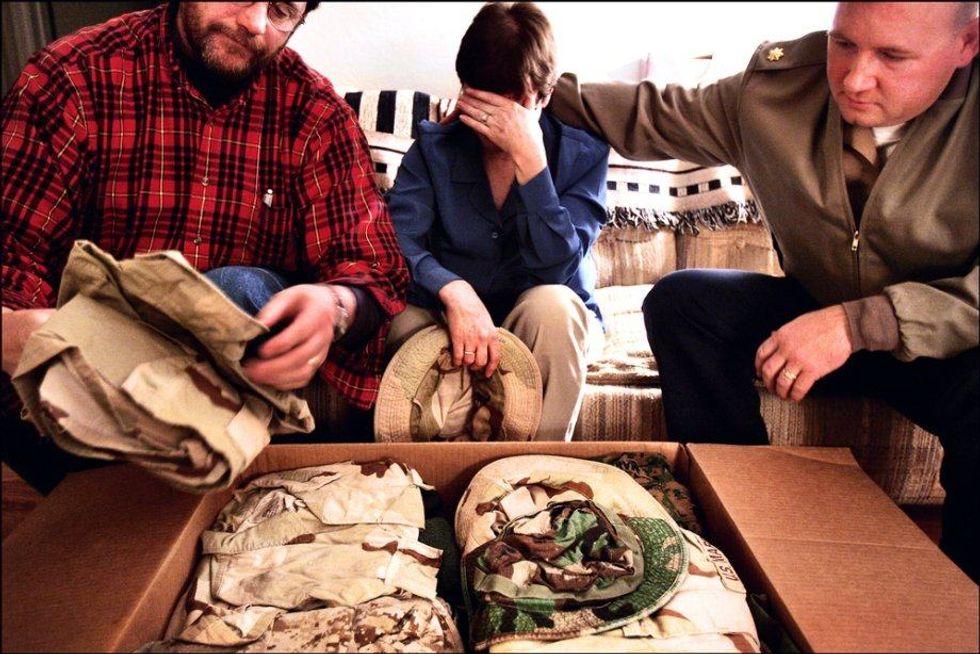 Todd Heisler photo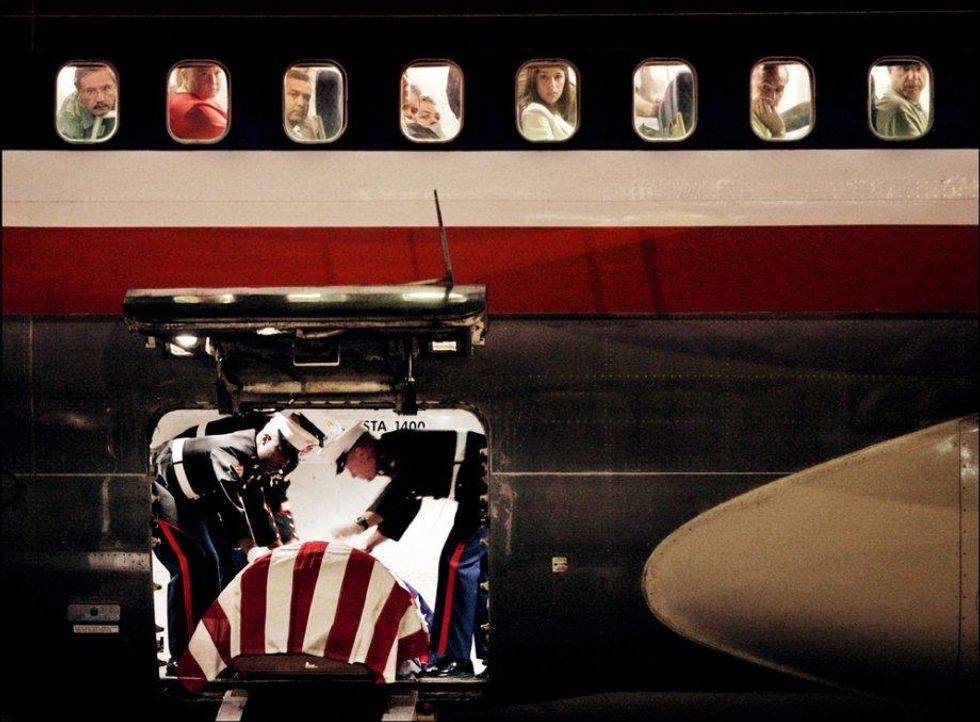 Todd Heisler photo
Fallen James Cathey's final "Angel Flight" ends at the Reno, NV airport.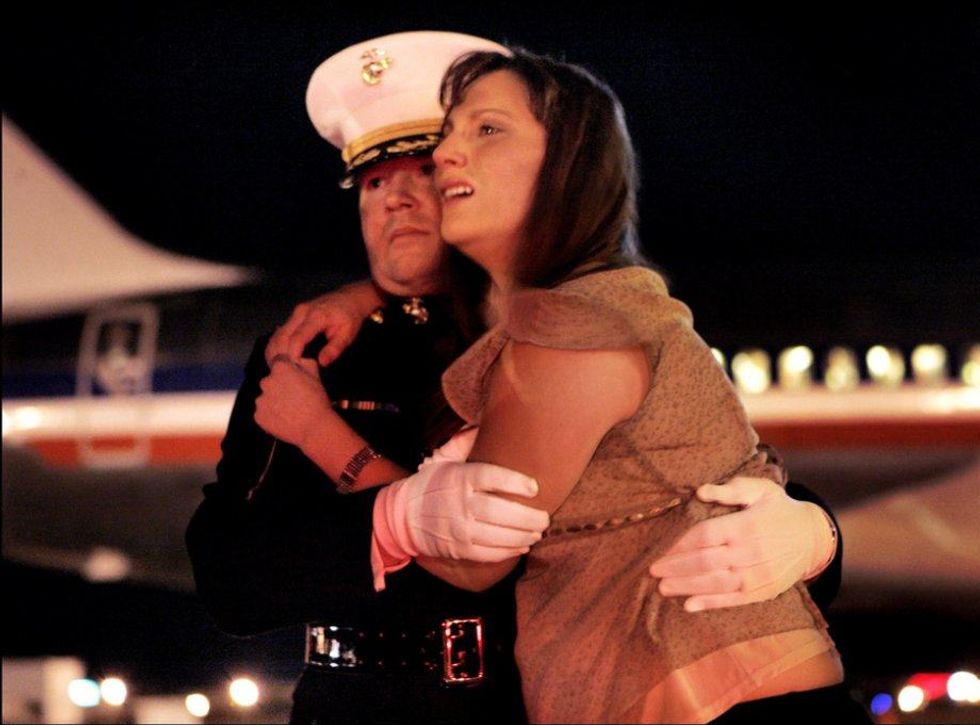 Todd Heisler photo
Katherine was only 23 years old when she learned of her husband's death.
Above, she is being held by Major Steve Beck. Mr. Beck's actions along with his team of Marines will be an integral part of the story behind the Pulitzer Prize winning photo.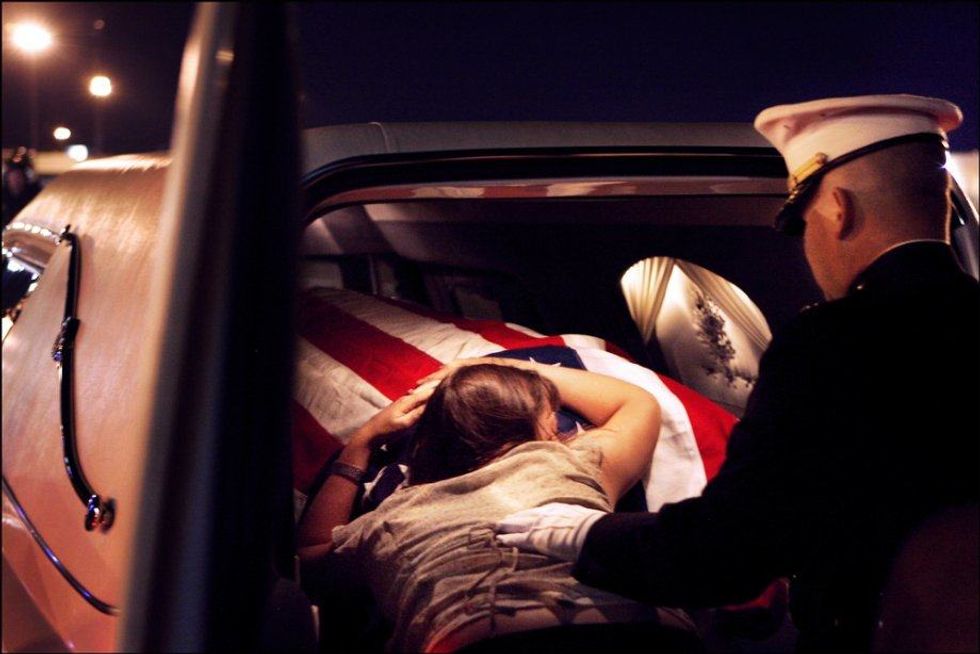 Todd Heisler
At the airport, she was given a letter that her husband wrote a few days before he passed, it reads:
"there are no words to describe how much I love you, and will miss you. I will also promise you one thing: I will be home. I have a wife and a new baby to take care of, and you guys are my world."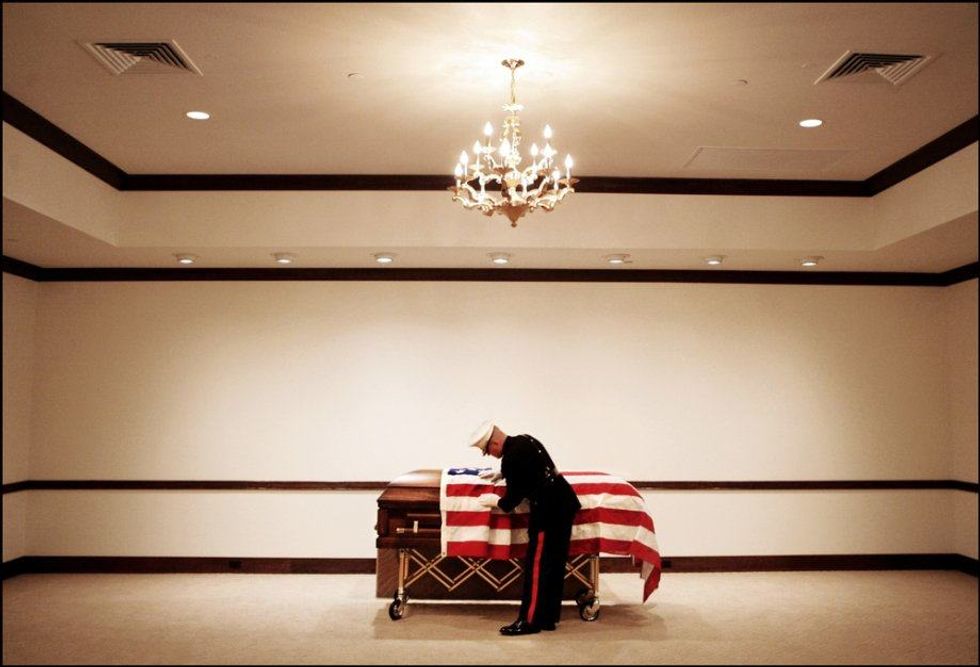 Todd Heisler photo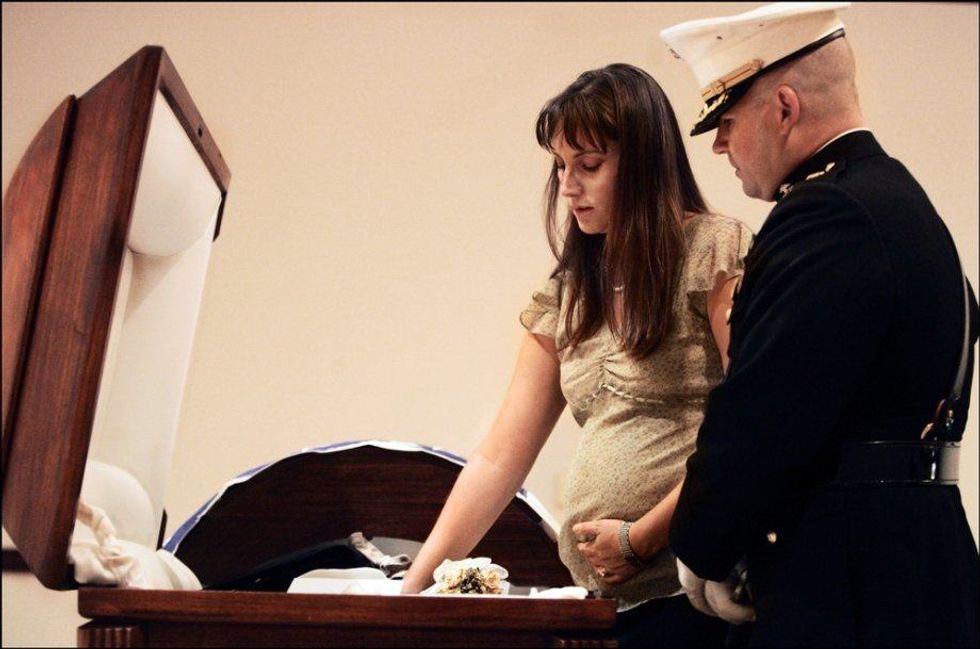 Todd Heisler photo
The IED explosion was so devastating that James body was wrapped in a shroud. Major Beck simply placed Katherine's hand on the body and said the following:
"He's here. Feel right here".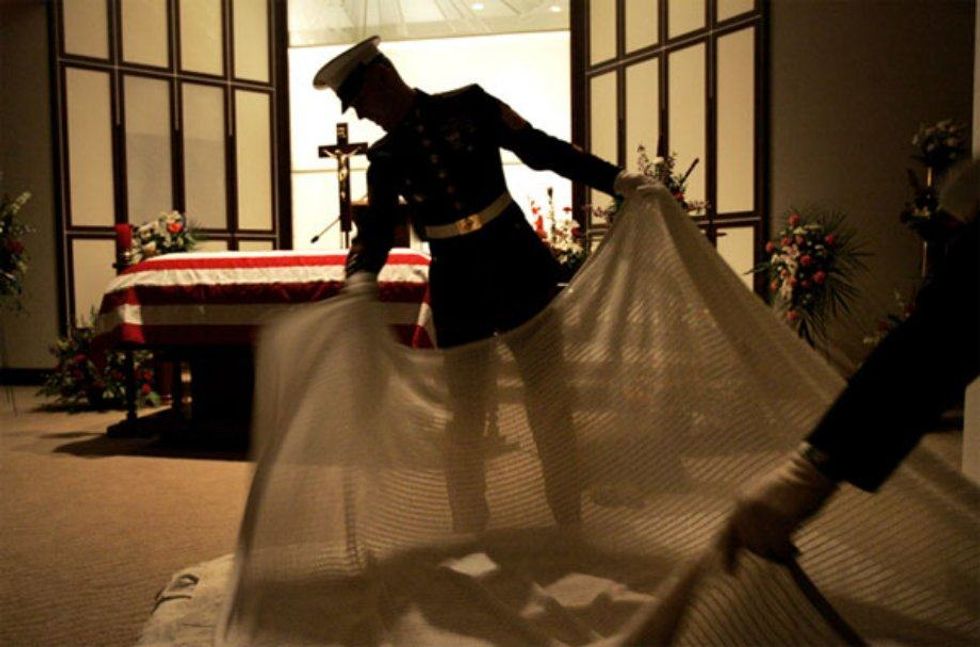 Todd Heisler photo
The night before James' burial, Katherine refused to leave the casket.
She simply wanted to sleep with her husband one last time.
Two Marines made a make-shift bed for her.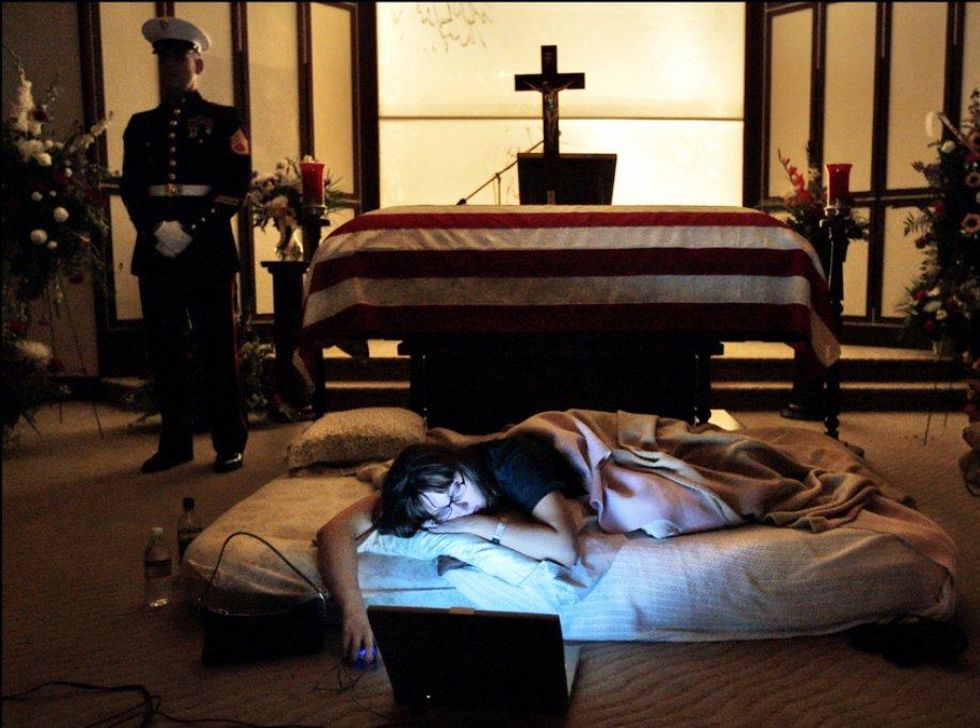 Todd Heisler photo
Above is the photo that would earn Todd Heisler the Pulitzer Prize.
Notice the Marine standing to the left of the photo.
One of the Marines, who had never met James in his whole life, asked if he could stand watch over Katherine through the night.
Katherine replied with the following:
"I think it would be kind of nice if you kept doing it," she said. "I think that's what he would have wanted."
Before falling to sleep, she opened her laptop and began playing songs with memories of the times she spent with James.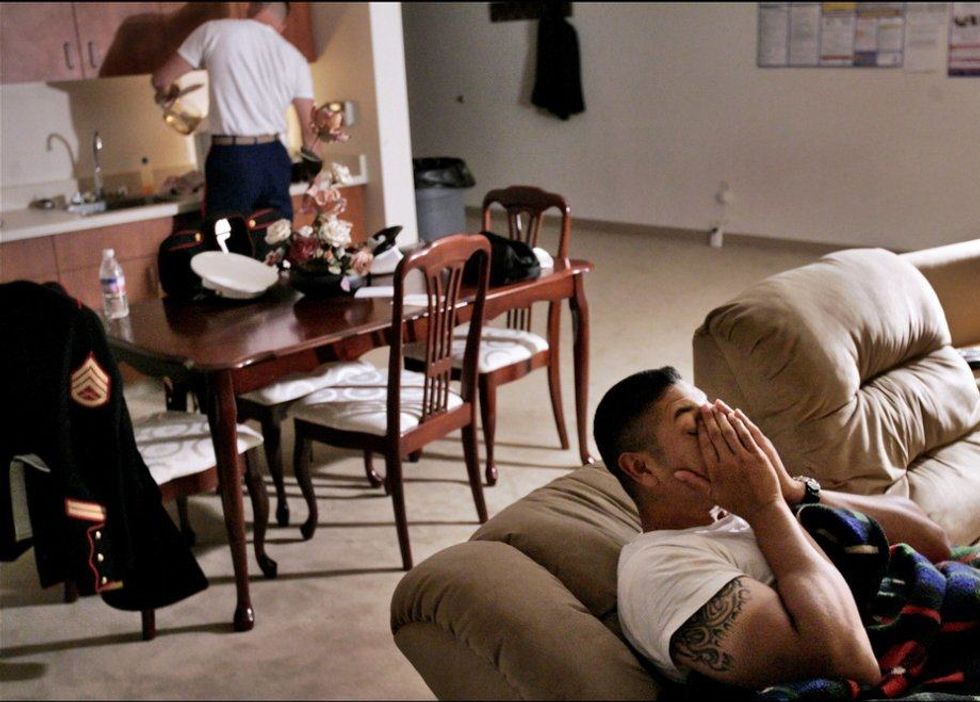 Todd Heisler photo
For three days in a row…all day and all night…a group of Marines took turns watching over the body.
Photo above shows the Marines taking shifts during those days.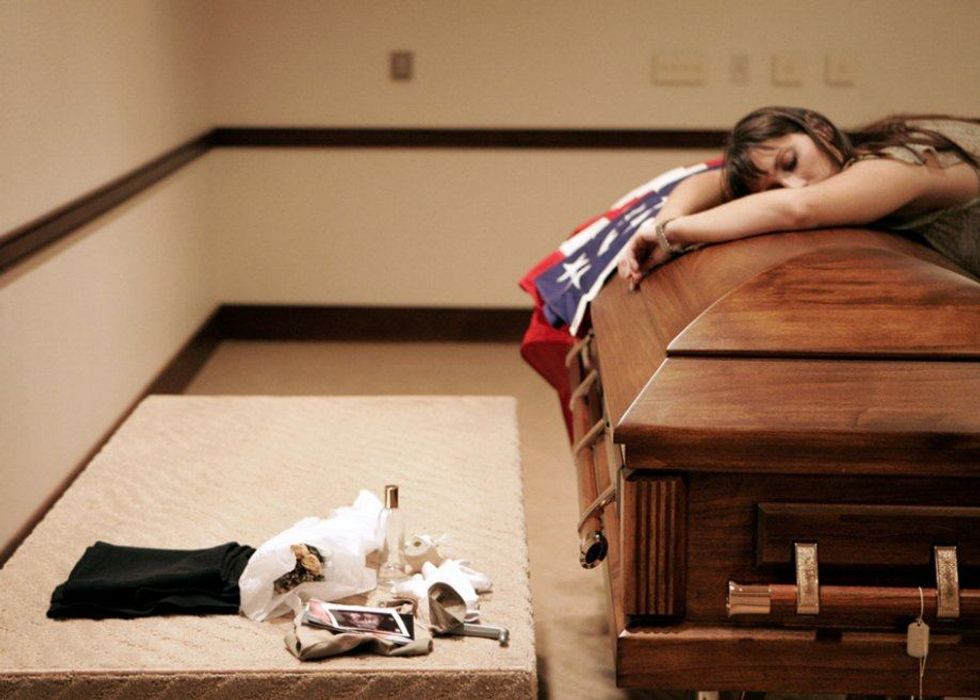 Todd Heisler photo
During those same hours, Katherine draped herself in James' favorite perfume and prepared herself to place final personal items in the casket.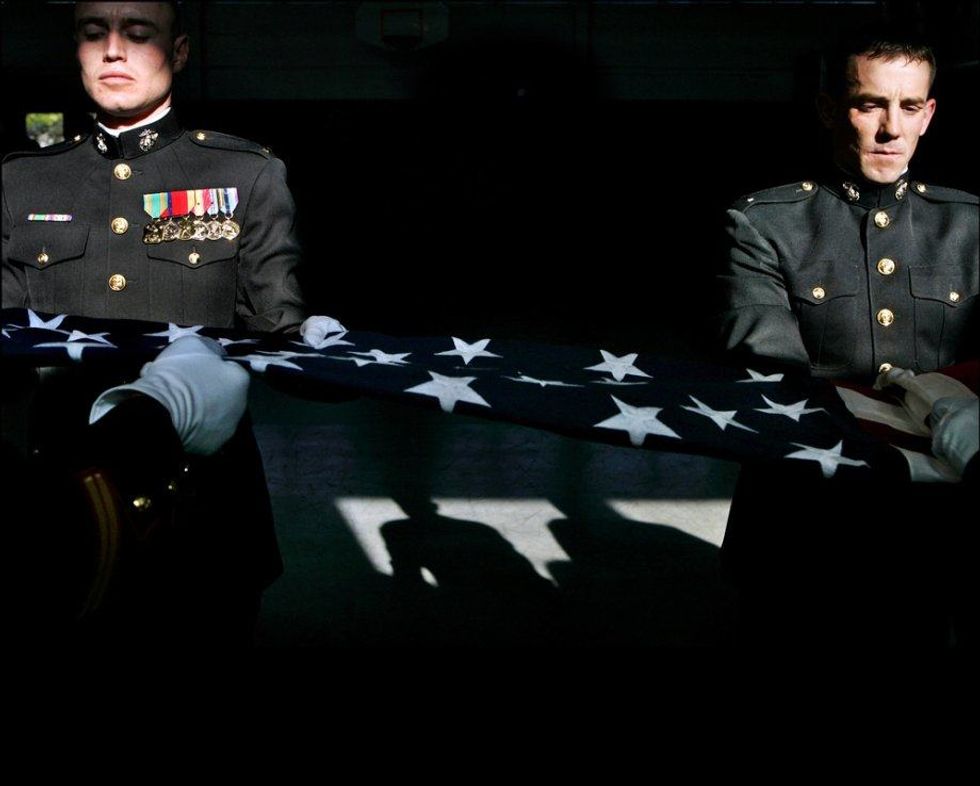 Todd Heisler photo
On the day before the funeral, James' friend 2nd Lt. Jon Mueller would practice for hours folding and re-folding the Flag.
In the words of Maj. Steve Beck:
"That will be the last time his flag is folded, " Said Maj. Steve Beck, as he instructed them. "It has to be perfect."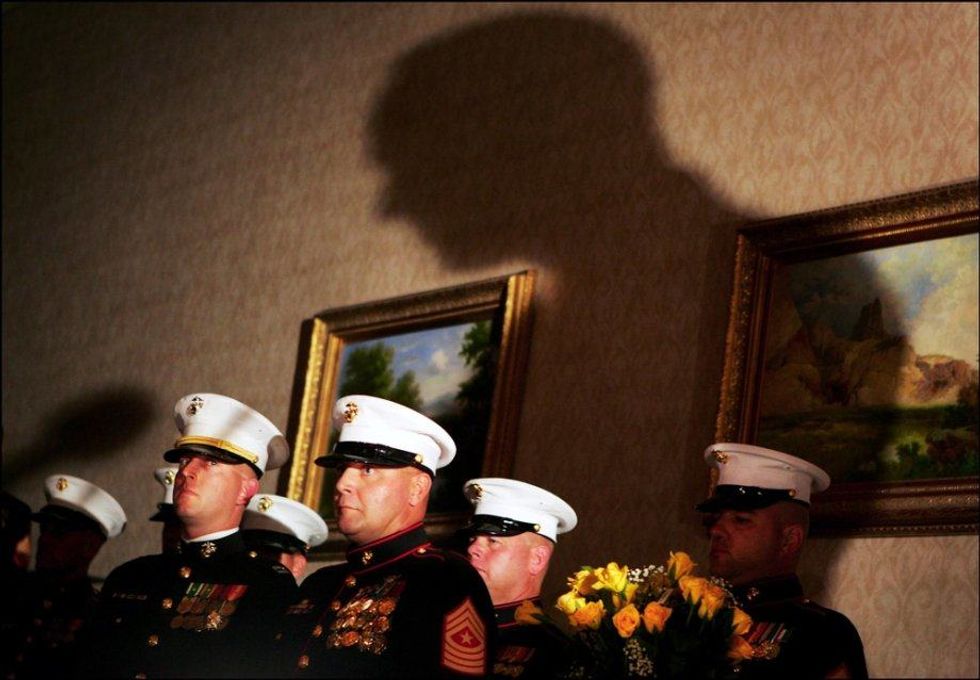 Todd Heisler photo
A shadow is cast as the Marines prepare to deliver posthumous medals to the Cathey family members.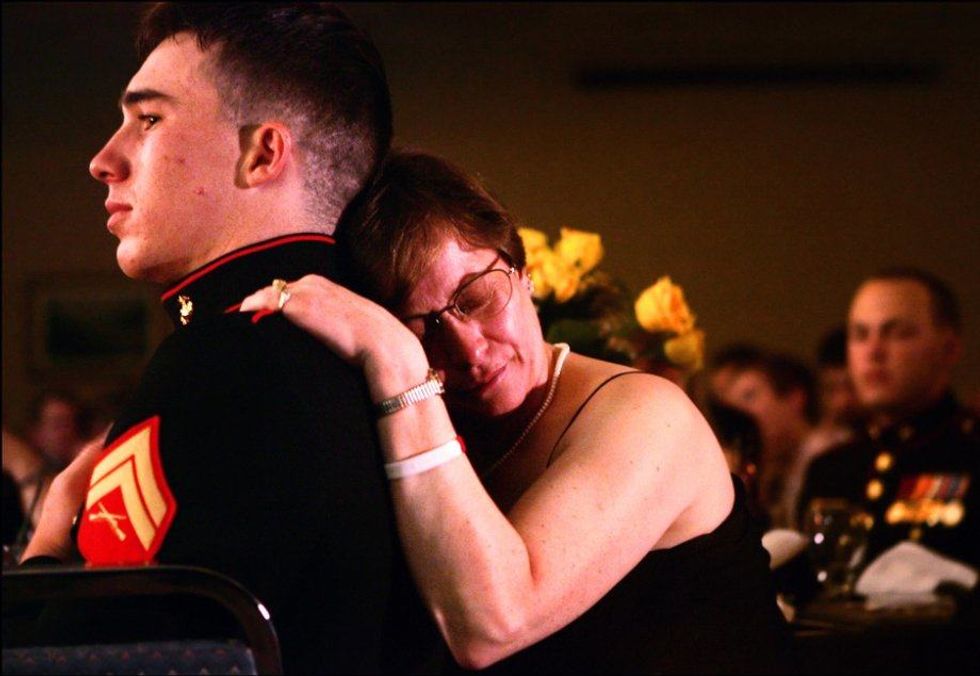 Todd Heisler photo
During that night's ceremony, a Marine friend's mother embraces her son.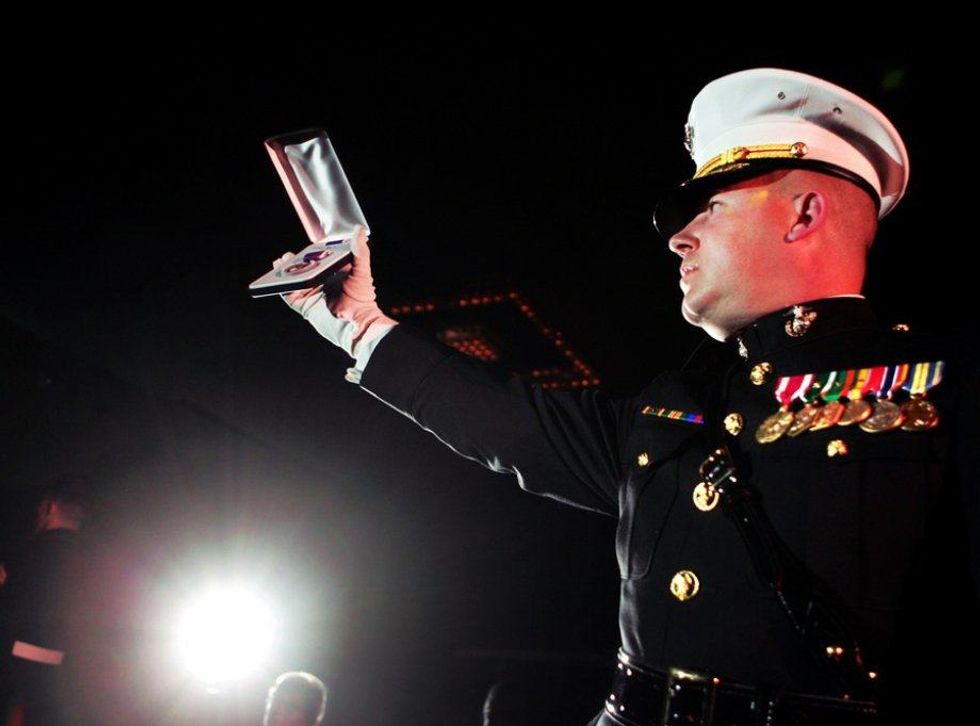 Todd Heisler photo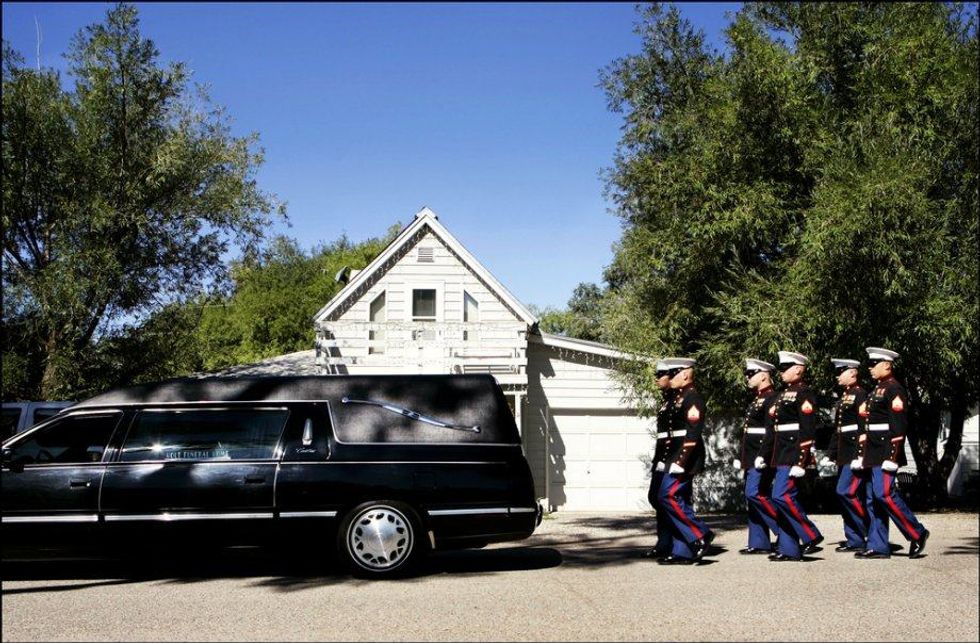 Todd Heisler photo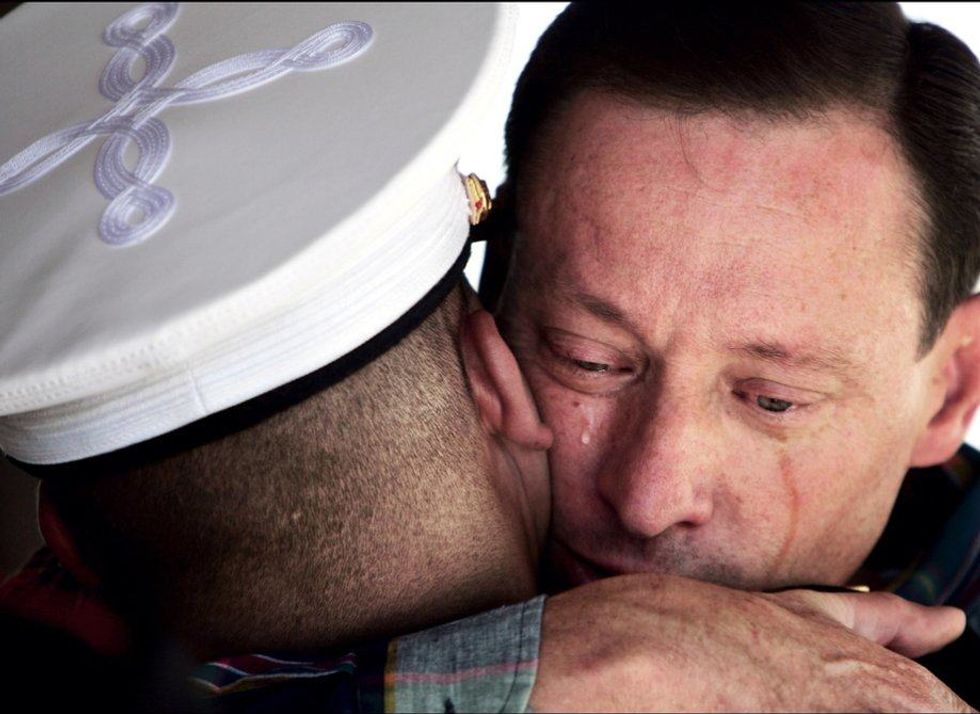 Todd Heisler photo
In the words of Jeff Cathey's father:
"Someone asked me what I learned from my son," he said. "He taught me you need more than one friend."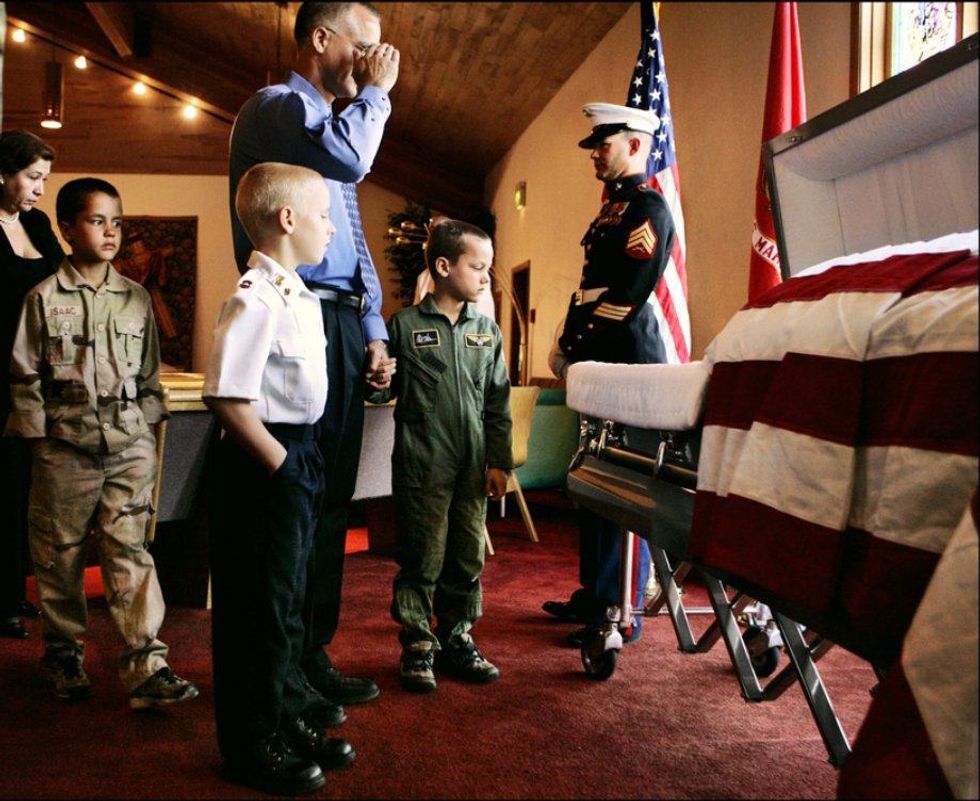 Todd Heisler photo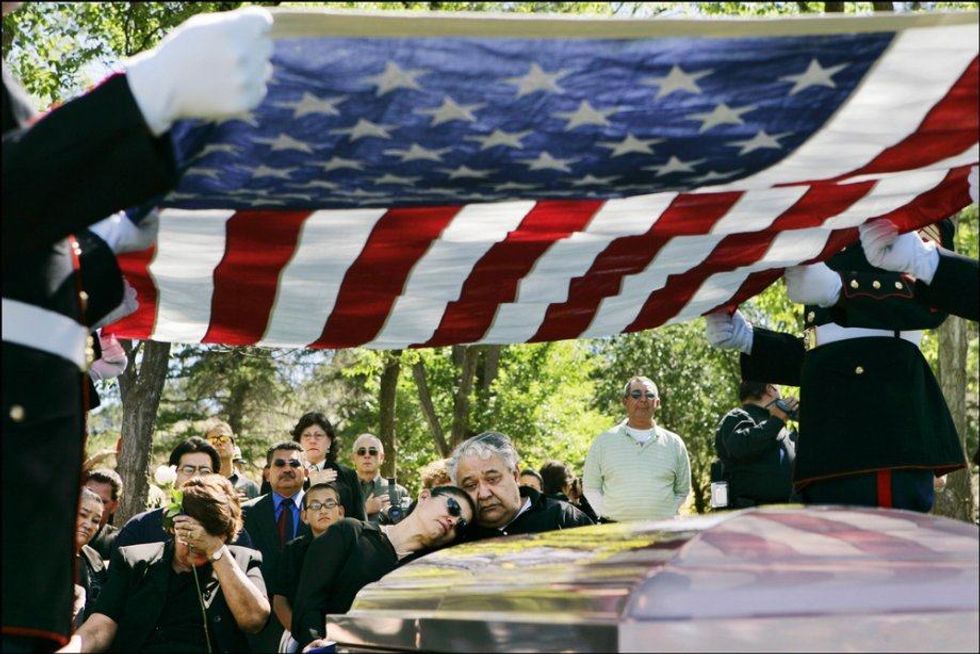 Todd Heisler photo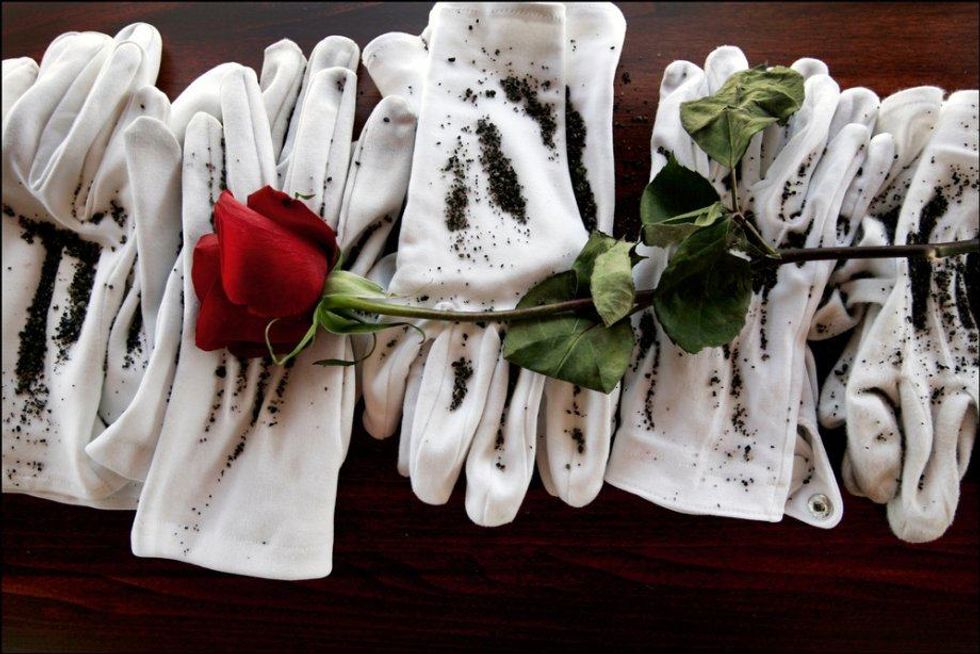 Todd Heisler photo
Before the burial, his casket was covered with the Marines' gloves that had carried James Cathey to his final place of rest. They also placed a single rose and sand that one of them had collected from the WW2 beaches of Iwo Jima.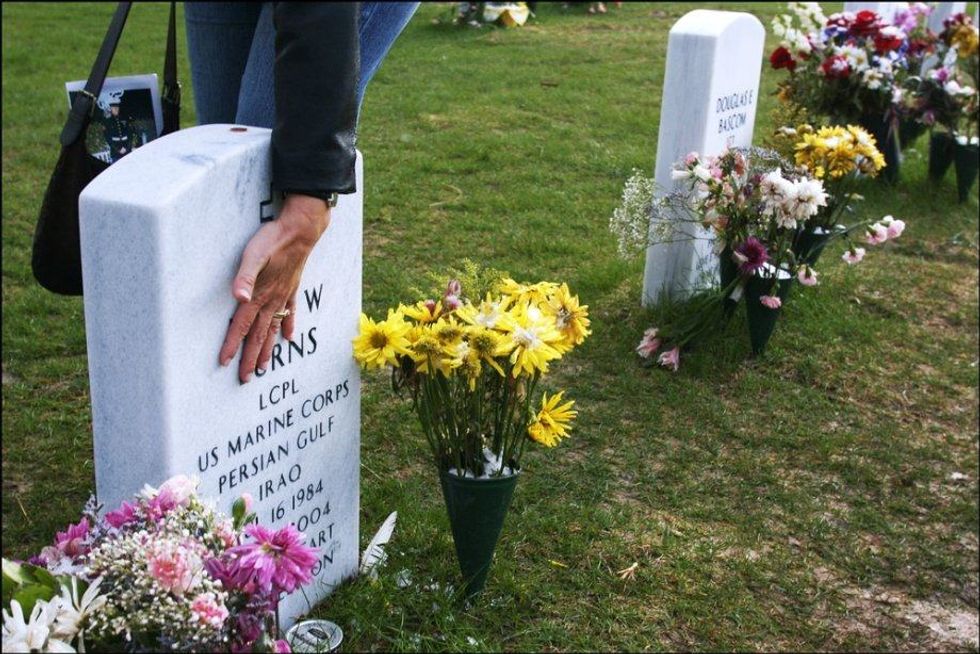 Todd Heisler photo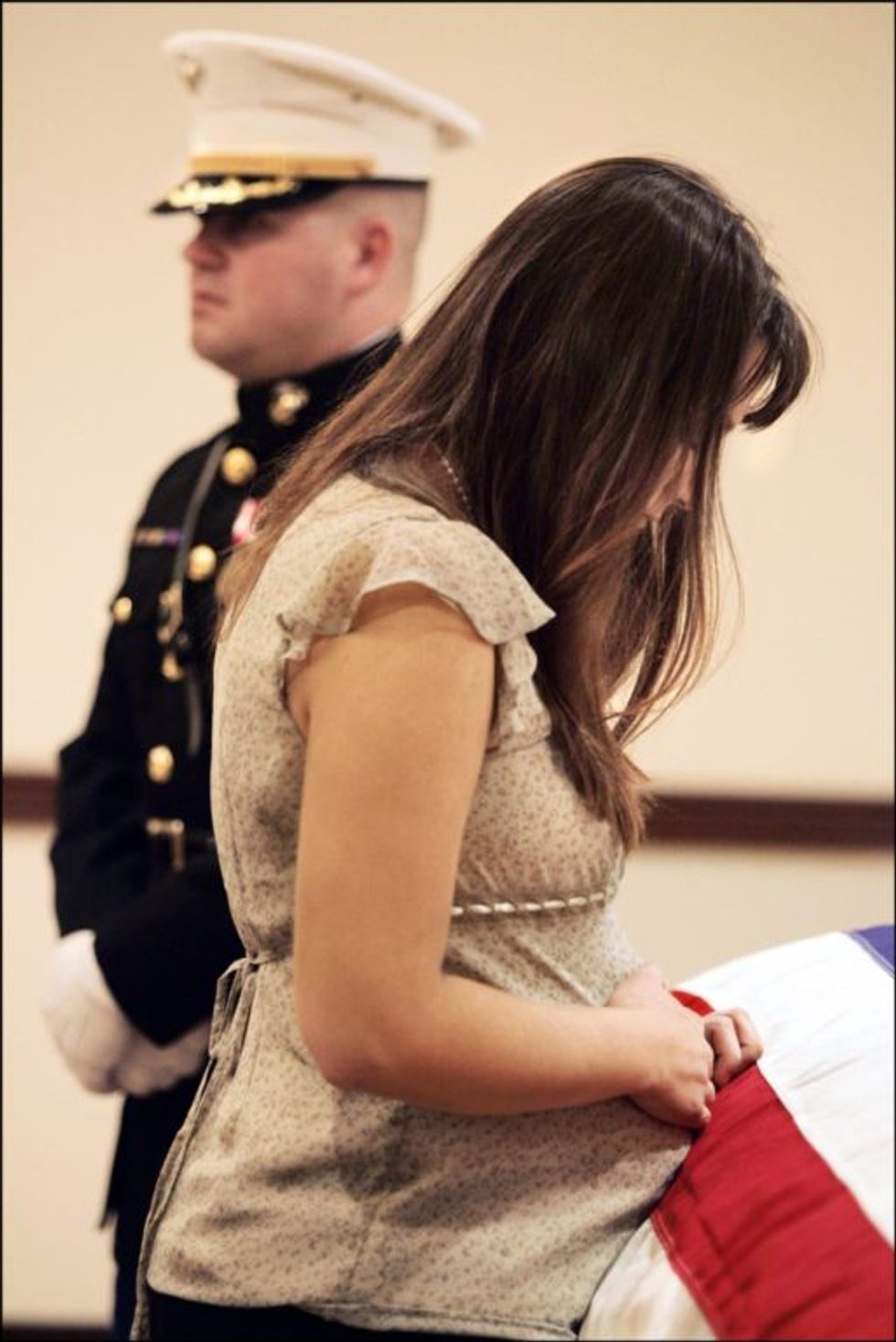 Todd Heisler photo
Seven days after her husband's body landed in America, Katherine would find out that they would be having a boy.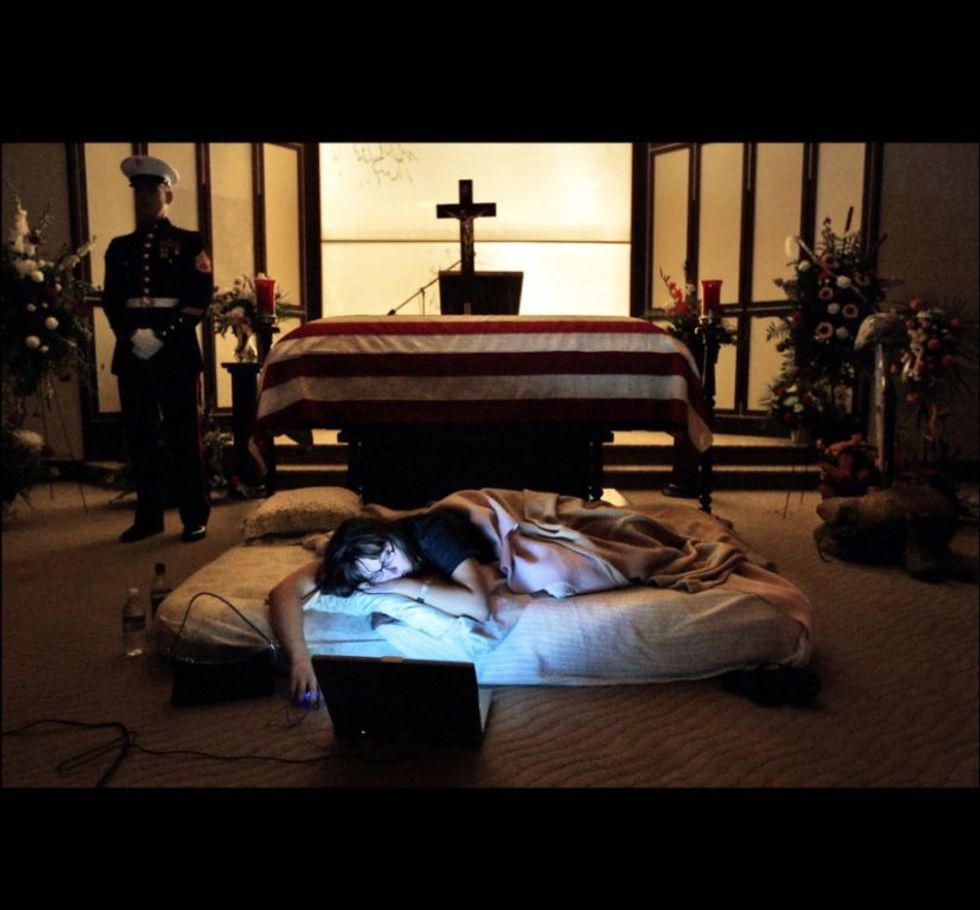 Todd Heisler photo
Above is the full photo that earned Todd Heisler a Pulitzer Prize. Mr. Heisler's collection submitted to the nomination is titled "Final Salute".