Articles
December 13, 2016 16:07:20 EST
Three Marines will stand trial on charges of hazing and mistreating recruits at Parris Island, South Carolina, and a fourth may also face charges, Marine officials announced Tuesday.
---
Staff Sgts. Matthew Bacchus and Jose Lucena-Martinez and Sgt. Riley Gress face charges of violation of a lawful general order and false official statement. Bacchus and Gress were also charged with cruelty and maltreatment. They all will receive special courts-martial, an intermediate-level trial for those facing sentences of 12 months' confinement or less.
Also read: This is what happens when your father was your drill instructor's drill instructor
Another staff sergeant, who has not been named, faces an Article 32 investigative hearing for alleged false official statement, cruelty and maltreatment, and failure to obey a lawful order. The result of that hearing will determine whether he will face charges. The news was first reported Tuesday by Marine Corps Times.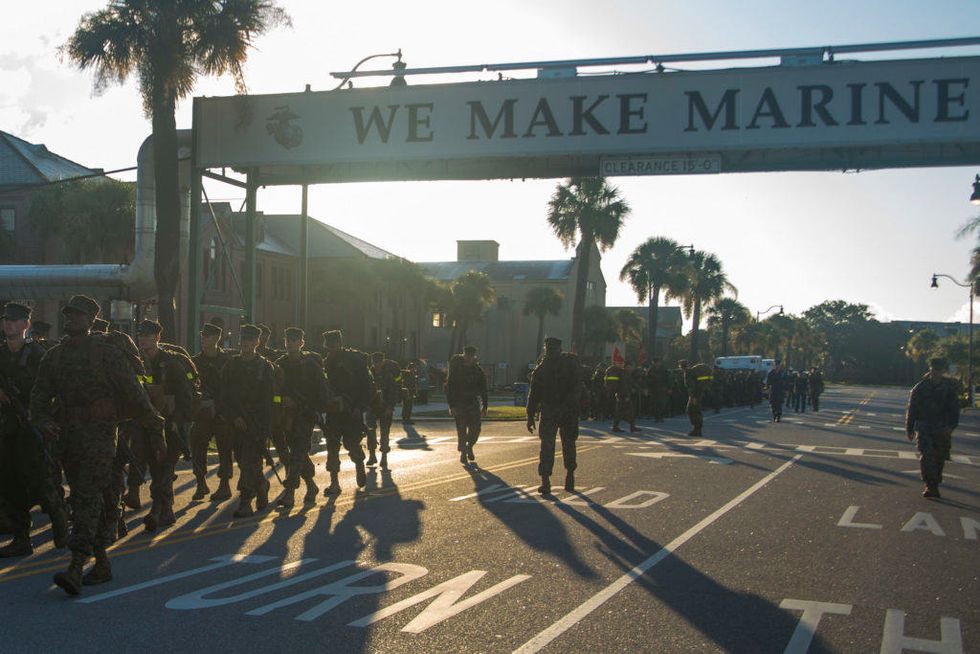 The title Marine and the coveted Eagle, Globe and Anchor emblem is earned only by those who are imbued with the Corps' core values. | US Marine Corps photo by Cpl. Vanessa Austin)
Bacchus, a fixed-wing aircraft mechanic by trade, had previously deployed to Afghanistan and had earned a Navy and Marine Corps Achievement Medal and three Good Conduct Medals.
Lucena-Martinez, a food service specialist, had deployed with the 22nd Marine Expeditionary Unit and participated in the relief effort for the 2010 earthquake in Haiti. He had also received a Navy and Marine Corps Achievement Medal and three Good Conduct Medals.
Gress, a motor vehicle operator, deployed twice to Afghanistan in 2013 and 2014, and also had been awarded a NAM and two Good Conduct Medals, according to his records.
"From the beginning, we have taken these allegations of misconduct very seriously," Maj. Gen. James W. Lukeman, commanding general of Training and Education Command, said in a statement.
"As proceedings move forward, we will continue to maintain the integrity of the legal process while remaining transparent," Lukeman added. "The Marine Corps Recruit Depots Parris Island and San Diego transform the best of our nation's young men and women into U.S. Marines. The safety of our recruits and the integrity of the Marine Corps recruit training program remain our priority."
To date, no hearings or arraignments for the Marines have been scheduled, officials said.