Articles
June 22, 2020 07:36:15 EST
The Battle of Okinawa, known as Operation Iceberg by the Allies, eventually consisted of 306,000 service members assaulting fierce defenses manned by 130,000 Japanese troops and an unknown number of local civilians, including children, drafted into the defenses.
---
The island was critical for the planned invasion of Japan, but the losses were enormous.
Here are 33 photos that give a look inside of one of America's most costly battles of World War II:
1. For days before the invasion, Navy ships bombarded the island with naval artillery and rockets. This photo was taken five days before the amphibious assault.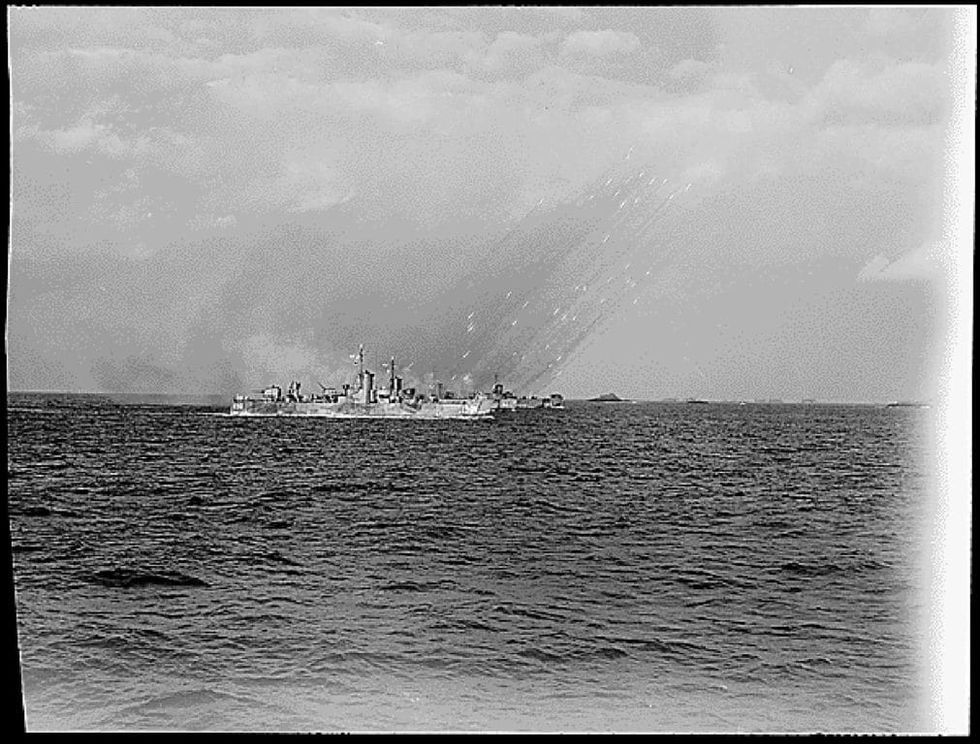 (Photo: U.S. National Archives Catalog)
2. A Navy Corsair fires a salvo of rockets during Operation Iceberg, the Allied effort to capture Okinawa, the largest of the Ryukyu Islands.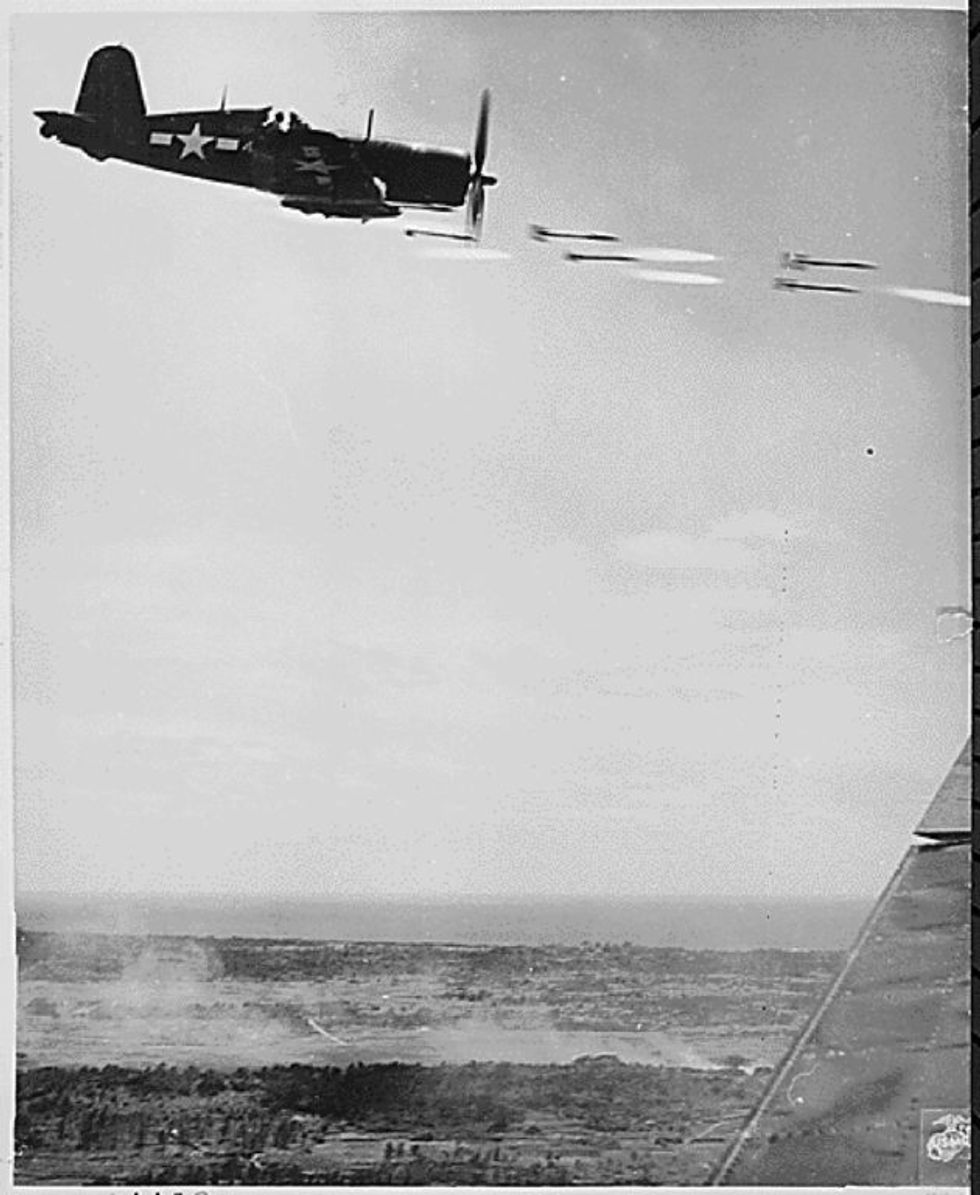 (Photo: U.S. National Archives Catalog)
3. The USS Idaho shells the island of Okinawa on April 1, 1945.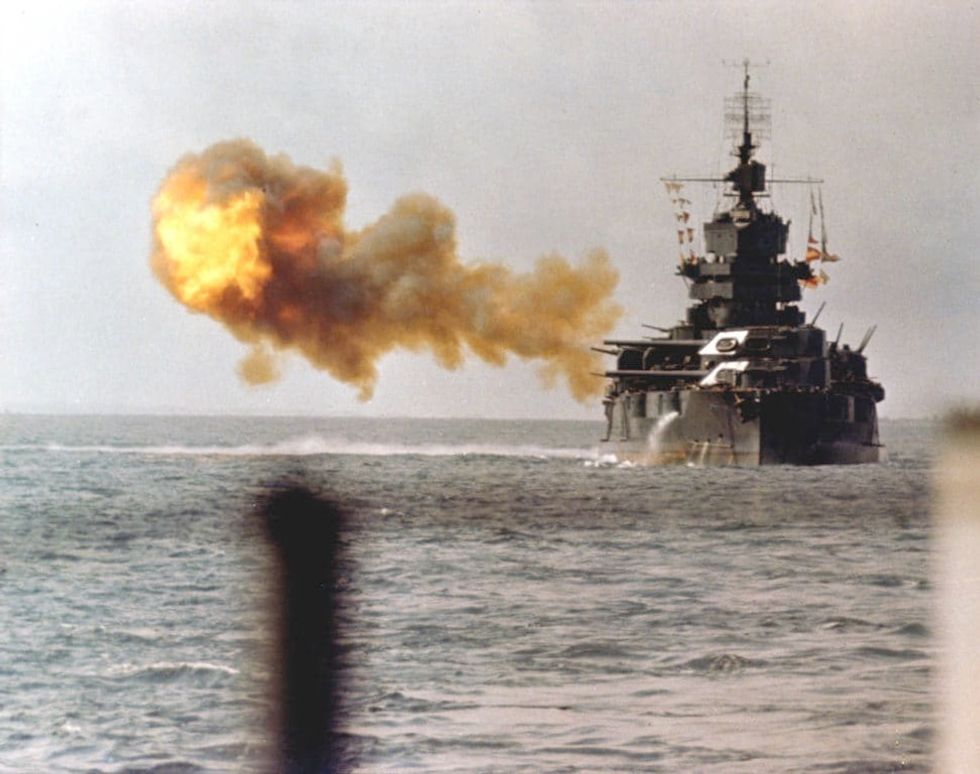 (Photo: U.S. Navy)
4. Marines land on the beachhead already secured on the island. These infantrymen will continue pressing the attack against approximately 130,000 defenders.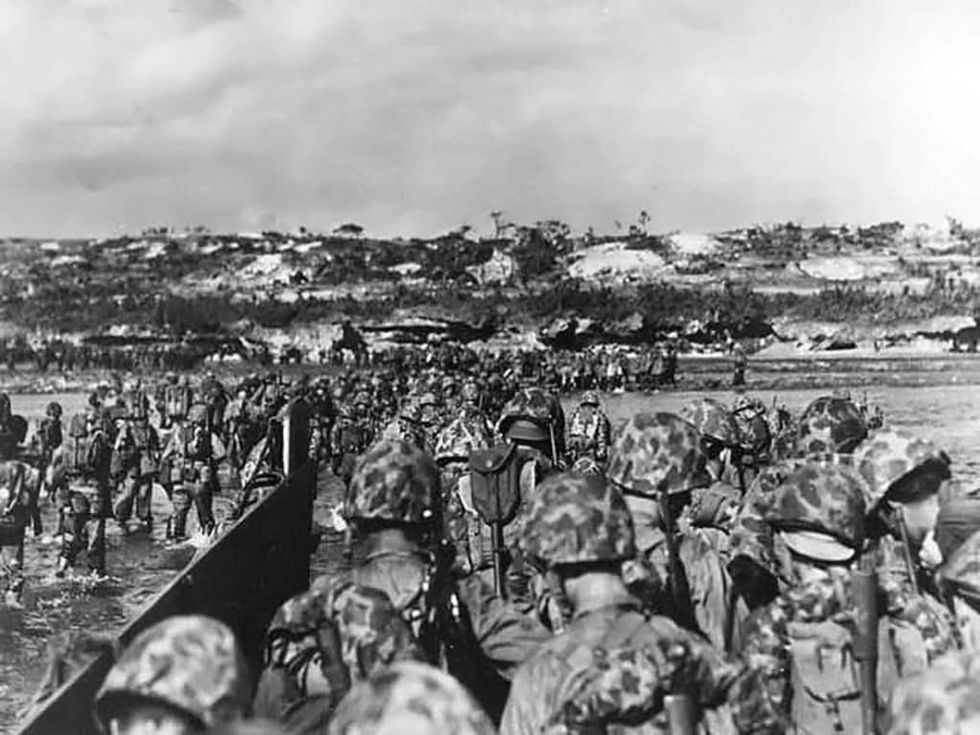 (Photo: U.S. Department of Defense)
5. U.S. landing ships sit beached and burning on May 4 near the mouth of the Bishi River after a Japanese air attack.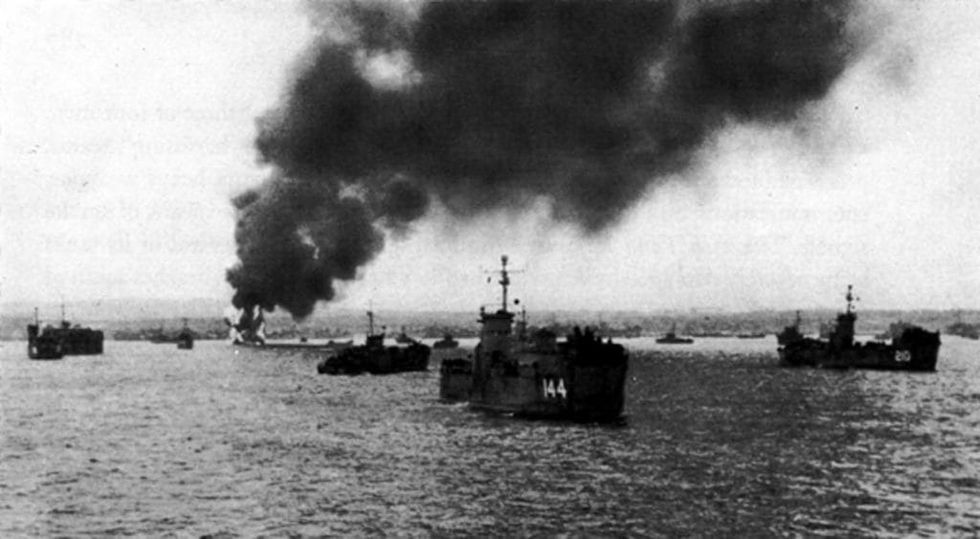 (Photo: Army History "Okinawa: The Last Battle")