Articles
December 10, 2015 12:41:53 EST
The name "Benedict Arnold" is a fancy way of saying "traitor" in the United States, but Arnold wasn't the only revolutionary to switch colors and re-embrace the English. So why is he the one who became infamous?
---
Because before he was a traitor, he was a brilliant leader who helped win the revolution.
1. Arnold captured Fort Ticonderoga and its arsenal of cannons.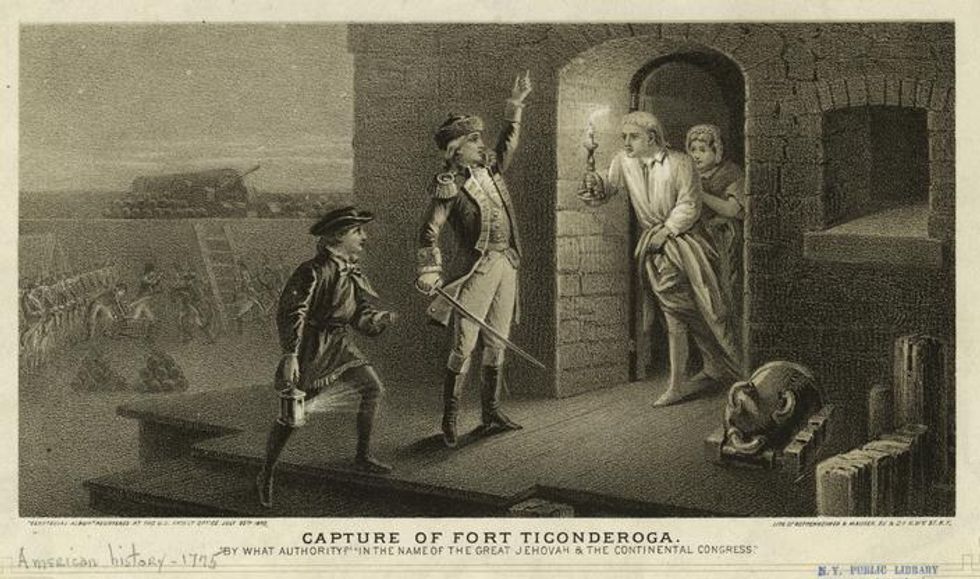 Photo: Flickr/Ron Cogswell
The American victory at the second Battle of Saratoga in 1777 was a turning point in the war that enabled France to openly support the rebellion and emboldened foreign powers to attack Britain in other parts of the world.
And it was Brig. Gen. Benedict Arnold who led the troops against the British lines. Arnold's superior, Maj. Gen. Horatio Gates, wanted to simply wait out the British from behind fortifications, a move that would have allowed many to escape. Arnold disobeyed orders and led charges through the British ranks, saving the day and resulting in a second maiming of Arnold's left leg.
After suffering two serious injuries for the colonies and being passed over for promotion multiple times, Gates became deeply embittered against his own army. He would go on to try to sell the American defenses at West Point to the British, a move that would have left New York open to invasion. His plot was discovered and he was branded a traitor.