Articles
September 24, 2015 10:57:06 EST
Urban legends, old wives tales, myths, and folklore all come from somewhere. In the 20th century, the military was an important facet in the lives of many, especially during WWII and the Cold War years. Some of the lore was bound to find its way into civilian life, here are just a few you may have heard:
---
1. Carrots help your night vision
While it's true carrots are good for your eyes, because they're loaded with beta carotene and thus vitamin A. That's where the ocular benefits end. In the thousands of admonished children and thousands of unfinished dinner plates between WWII and today, the idea of carrots being good for you morphed into a super power where you gain the ability to see at night.
The myth started in WWII, as German bombers struck British targets at night during the Blitz. British authorities ordered city wide blackouts in an attempt to lead the bombers off course or hope they would strike off target. The British fought off the German Blitz because of a new technology which allowed them to see the bombers coming from far off. It wasn't carrots, it was radar.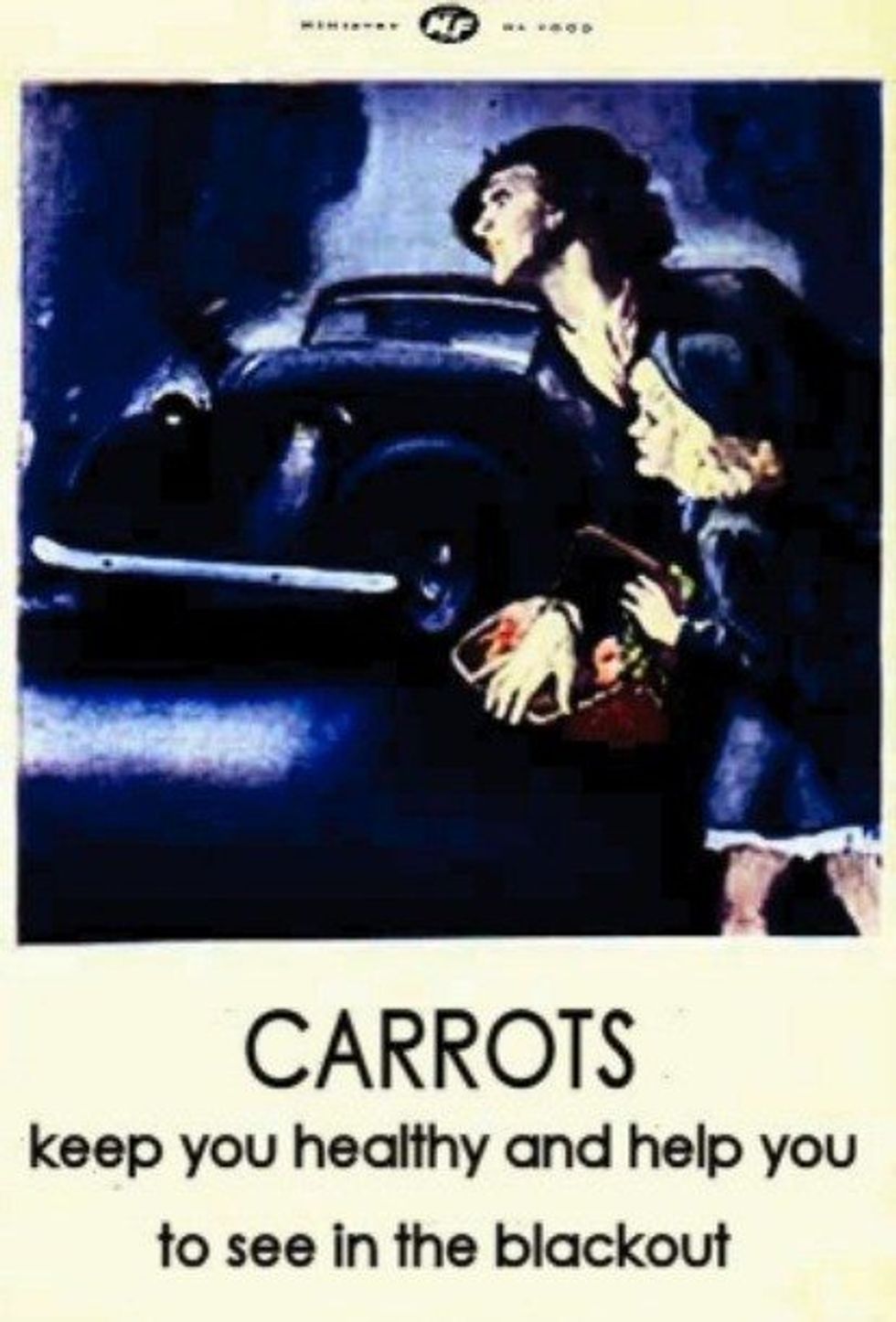 In 1972, Tony Orlando and Dawn produced a song called Tie a Yellow Ribbon Round the Old Oak Tree, which was pretty popular. by 1979 the symbolic act resurfaced en masse as the hostages were held for 444 days. The practice came around again in 1991 during Desert Storm and was associated with deployed U.S. troops ever since.