Articles
February 20, 2017 16:18:20 EST
There's been a lot of talk about North Korea's nuclear missile potential, as recent tests have worried officials that Pyongyang could lob a nuke at the American homeland.
---
But the U.S. has some tools to shoot down a potential ICBM streaking toward CONUS. A lot of the anti-missile focus has centered on the Terminal High-Altitude Area Defense system.
One battery of six launchers – each with eight missiles – is being deployed to South Korea to protect that ally from a North Korean missile that either goes astray or is deliberately fired at South Korea.
But are there other options? The good news is that not all of America's missile-defense eggs are in the THAAD basket. Here are some of the other options out there.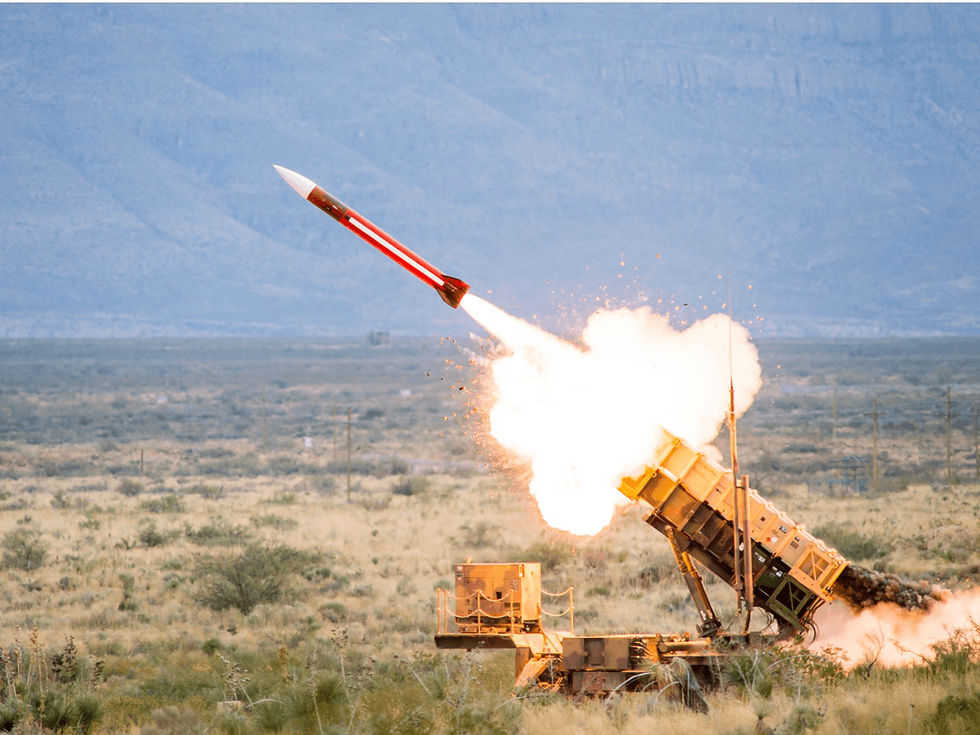 A Patriot Air and Missile Defense launcher fires an interceptor during a previous test at White Sands Missile Range in New Mexico. The latest configuration of the system, called PDB-8, has passed four flight tests and is now with the U.S. Army for a final evaluation. | Raytheon
1. MIM-104 Patriot – including Patriot PAC-3
This system has been doing the anti-missile thing since Operation Desert Storm.
Batteries in Saudi Arabia and Israel intercepted numerous versions of the SS-1 Scud fired by Saddam Hussein's regime. An official DOD report from 1996 noted an 80 percent success rate in Saudi Arabia and a 50 percent success rate in Israel using the MIM-104C versions. Designation-Systems.net notes that the MIM-104E version has been in service since 2002, while the PAC-3 version came into service in 2003.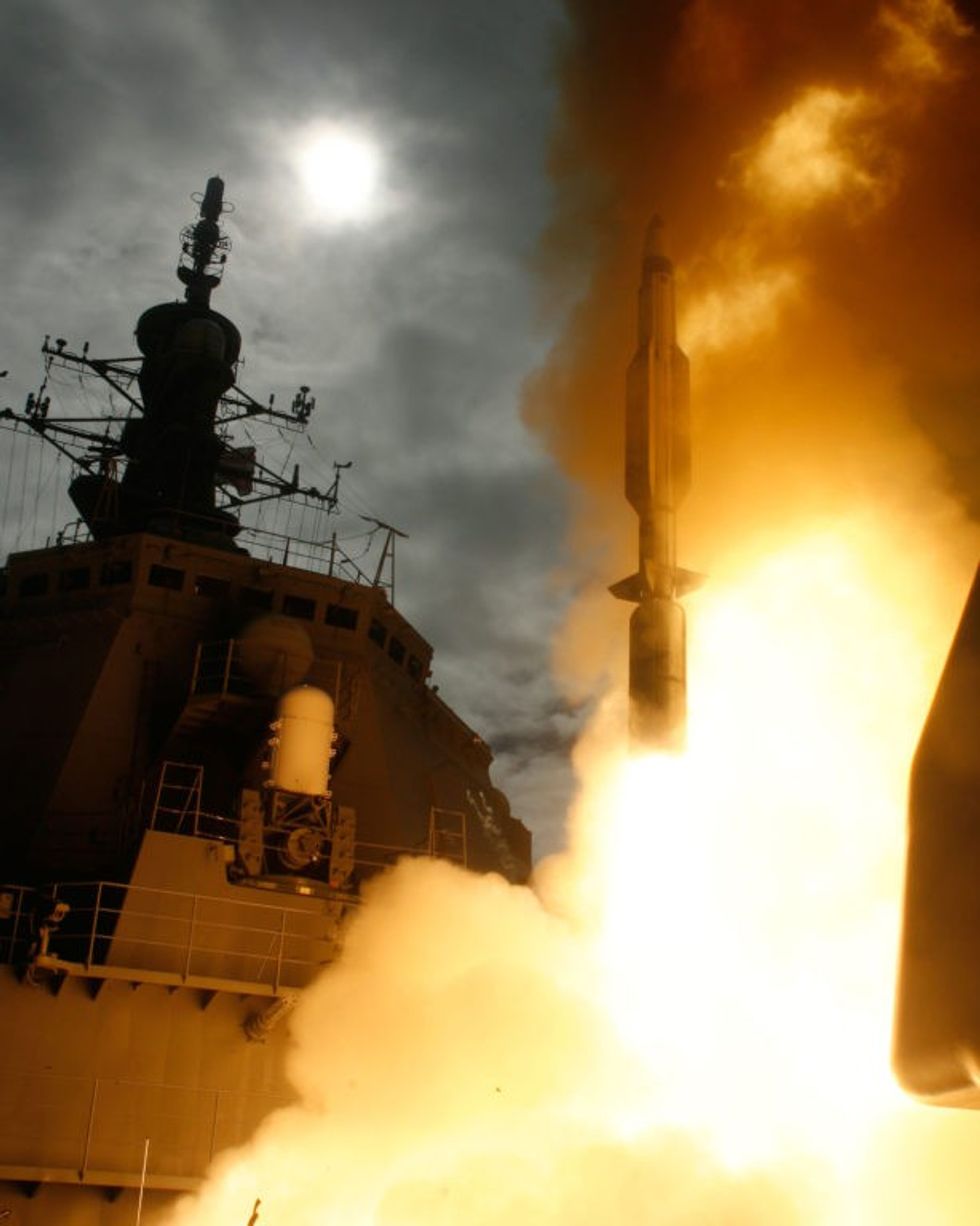 Japan Flight Test Mission 1, marked the first time that an Allied Navy ship has successfully intercepted a ballistic missile target with the sea-based midcourse engagement capability provided by Aegis Ballistic Missile Defense. The JFTM-1 test event verified the new engagement capability of the Aegis BMD configuration of the recently upgraded Japanese destroyer, JS KONGO (DDG-173).
2. RIM-161 Standard Missile SM-3
The Navy's SM-3 system is probably one of the most reliable missile killers in the inventory. According to a Missile Defense Agency fact sheet, the SM-3 has hit its target in 27 out of 34 tests. That is a 79.4 percent success rate.
Furthermore, this system has one advantage over THAAD and Patriot: Being ship-based, it can be moved to a more ideal intercept position. The system is also very capable – Designation-Systems.net credits the RIM-161A missile with a range of over 270 nautical miles – and the RIM-161D is being tested now.
The system forms the basis of "Aegis Ashore."
According to the Missile Defense Agency website, Aegis Ashore is being deployed in Romania and Poland. With the proven Aegis system, it would not be surprising to see more Aegis Ashore complexes built.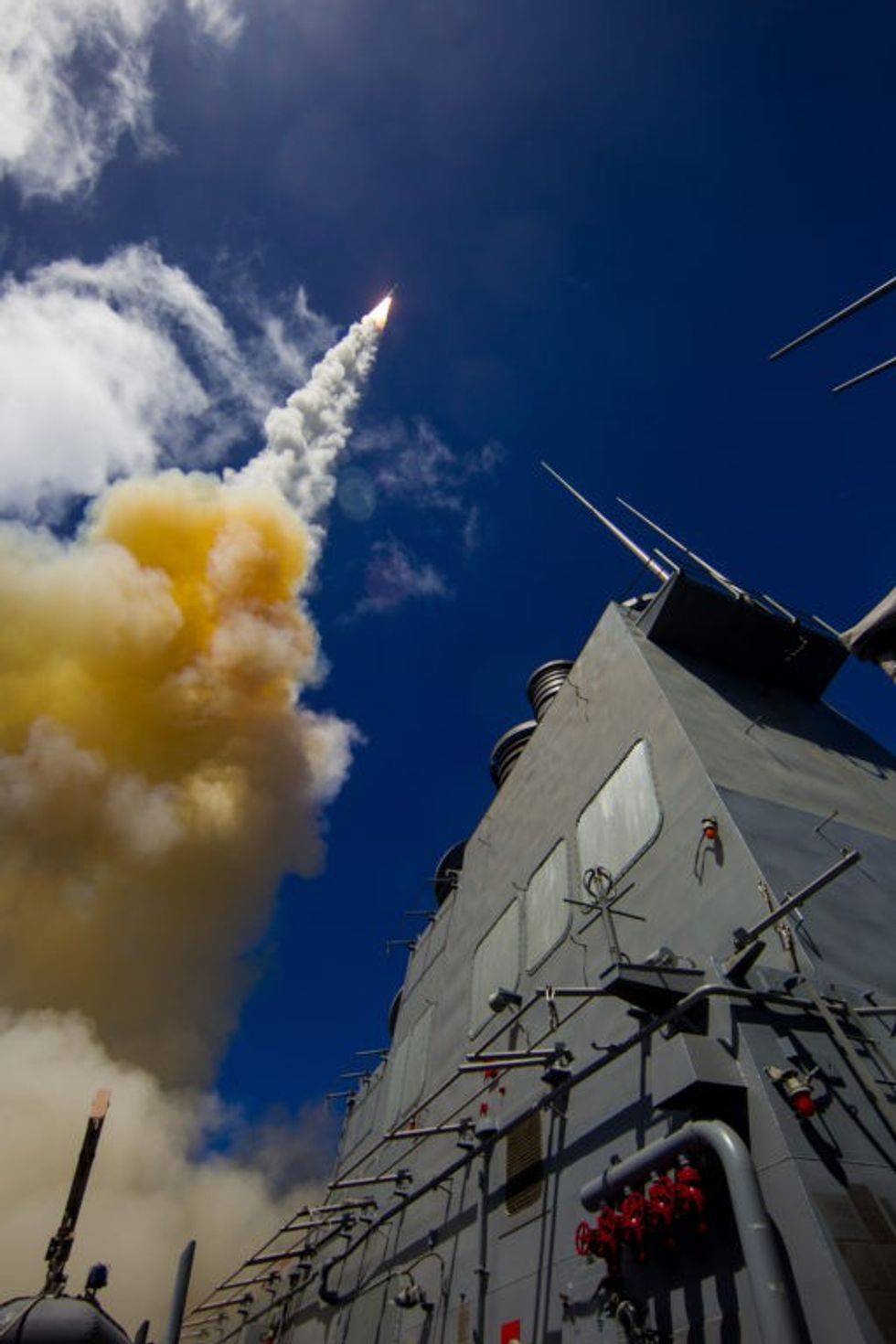 As part of a joint Missile Defense Agency/U.S. Navy missile defense test, an AQM-37C cruise missile target was launched from an aircraft July 31 west of Kauai, Hawaii. The USS John Paul Jones, positioned west of Hawaii, detected, tracked and launched a SM-6 Dual I missile, resulting in a third successful target intercept This was the third event in a series of joint Missile Defense Agency/U.S. Navy missile defense tests.
3. RIM-66 SM-2 and RIM-174 SM-6 Standard Missiles
These missiles, while primarily intended to kill aircraft, have gone six-for-six in tests anti-missile tests, according to the Missile Defense Agency. While not as capable as the SM-3, they can still take out an incoming missile before it does damage.
Both systems, it should be noted, could also be used from Aegis Ashore systems — in essence, creating a very powerful air-defense network in addition to defending against ballistic missiles from North Korea.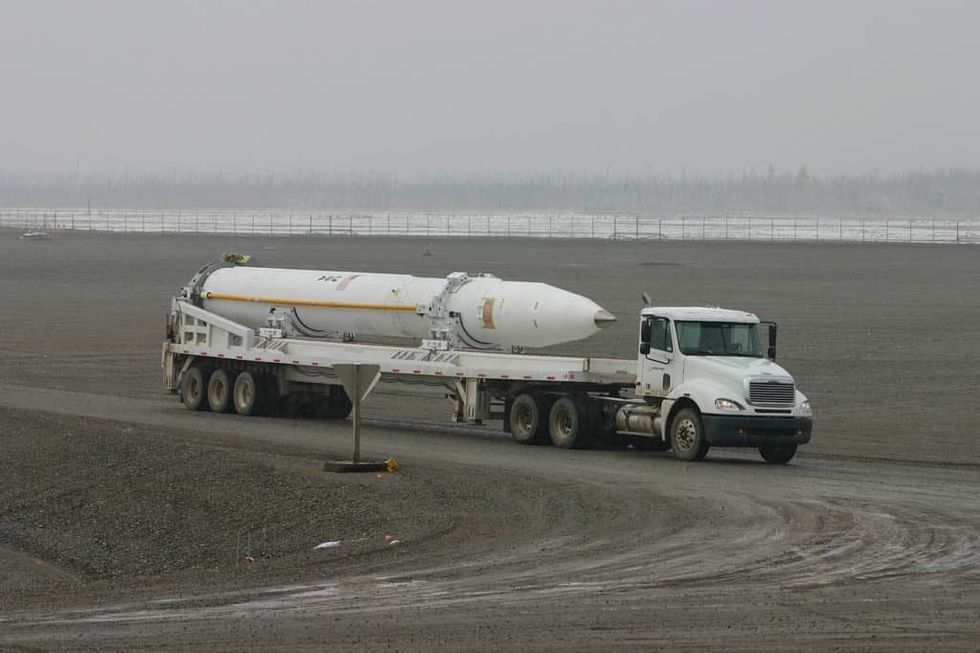 A Ground-Based Interceptor is transported to its silo. (Missile Defense Agency photo)
4. Ground-Based Interceptor
This system adds a way to thin out incoming missiles as well. According to the Missile Defense Agency, 30 of these missiles are deployed between Fort Greely in Alaska and Vandenberg Air Force Base in California. A fact sheet from the Missile Defense Agency notes that the system's shown a 52.97 percent success rate in 17 tests.
There are two problems with the GBI, of course: There are only 30 deployed, and none are on the East Coast.
The Missile Defense Agency website notes they are looking into new technologies, as well, especially for what they call Early Intercept.