Articles
January 25, 2016 19:22:42 EST
Battleships were floating fortresses, capable of both dishing out and taking a lot of punishment.
---
America got her first true battleship in 1895 and decommissioned the last one in 1992.
Here are 5 among them that earned legendary reputations during that period:
1. The USS Texas "avenged" its sister, the USS Maine.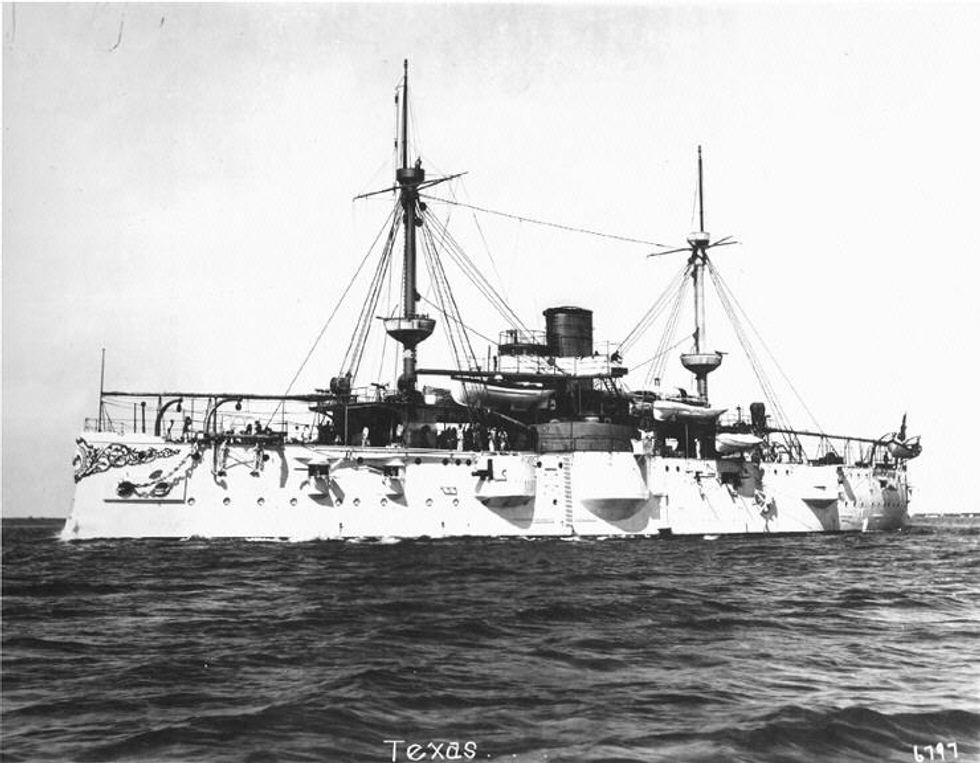 USS Missouri engages a target during naval exercises. Photo: US Navy PH1 Terry Cosgrove
The USS Missouri was the last American battleship to be commissioned and the last one to be decommissioned, serving from 1944 to 1992. Mighty Mo' bombarded Japanese positions at Iwo Jima, Okinawa, and the Japanese mainland. As the flagship of the 3rd Fleet in 1945, the ship played host to the Japanese surrender ceremony that marked the end of World War II.
In her later years of service, Mo' attacked enemy positions in the Korean War and was part of the fake landing of amphibious forces on the Iraqi coast in Desert Storm. After its final decommissioning in 1992, the USS Missouri was converted into the Battleship Missouri Memorial in Pearl Harbor, Hawaii.