Articles
May 12, 2017 18:34:08 EST
Author's Note: For the sake of simplifying, we're gonna go with Marvel Cinematic Universe origin stories — which can differ from comic book history — sprinkled with a few bits of comic book lore to fill in movie gaps. This article therefore contains spoilers from Marvel (and X-Men) films.
---
Superheroes are a wildly popular storytelling archetype — and for good reason. They are ordinary people pulled into an extraordinary world, where special abilities or extensive training help them in the fight against evil.
Just think — any one of us could get zapped with radiation and become flying ninja rock stars with the ability to save the world or the entire universe...isn't that exciting?
But some heroes felt the call to serve before being recruited by special agencies — some even before having heightened abilities.
Here's a list of five superheroes you should buy a drink on Veterans Day:
1. Steve Rogers AKA Captain America (obviously)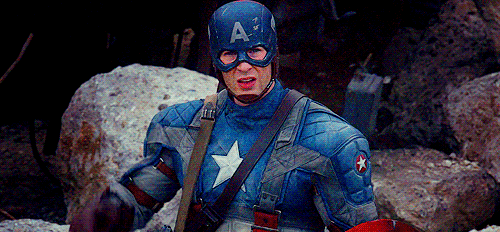 Yes, the professor is reading your thoughts right now. And no, he doesn't approve. (Image via GIPHY)
Okay. So that whole "cinematic universe" statement at the beginning? We're gonna ignore it for this one (COME AT ME). In the comic books, Charles Xavier served in the Army during the Korean War. His mutation made him particularly skilled with search and rescue missions.
But even badass mind-reading Professor X isn't safe from Jody — while away at war, Xavier receives a "Dear John" letter from his girlfriend, who leaves him for an old flame.
Did we leave out any of your favorites? Leave a comment and let us know!