Articles
October 20, 2015 13:26:28 EST
The best weapons work against a variety of targets and in many different scenarios. Sometimes, a specific target is so tough or so-well defended a custom weapon is needed to destroy it. Here are 5 weapons created to destroy a single target or set of targets.
---
1. The Dutch "floating volcano"
The explosion that destroyed the Swedish warship Kronan in battle in 1676 was a fraction of the size of the "Hellraiser" ship at the Siege of Antwerp in 1585.
In 1585, Dutch defenders at Antwerp needed to break the Spanish siege they were stuck behind. Targeting a pontoon bridge across the River Schelde, the Dutch defenders created "hellraisers."
These were two ships completely filled with explosives and shrapnel. When the second ship detonated, it was described as a "floating volcano" that shattered nearby ships and buildings, destroyed the bridge, and threw people into the air for miles.
2. The Nazi Gustav gun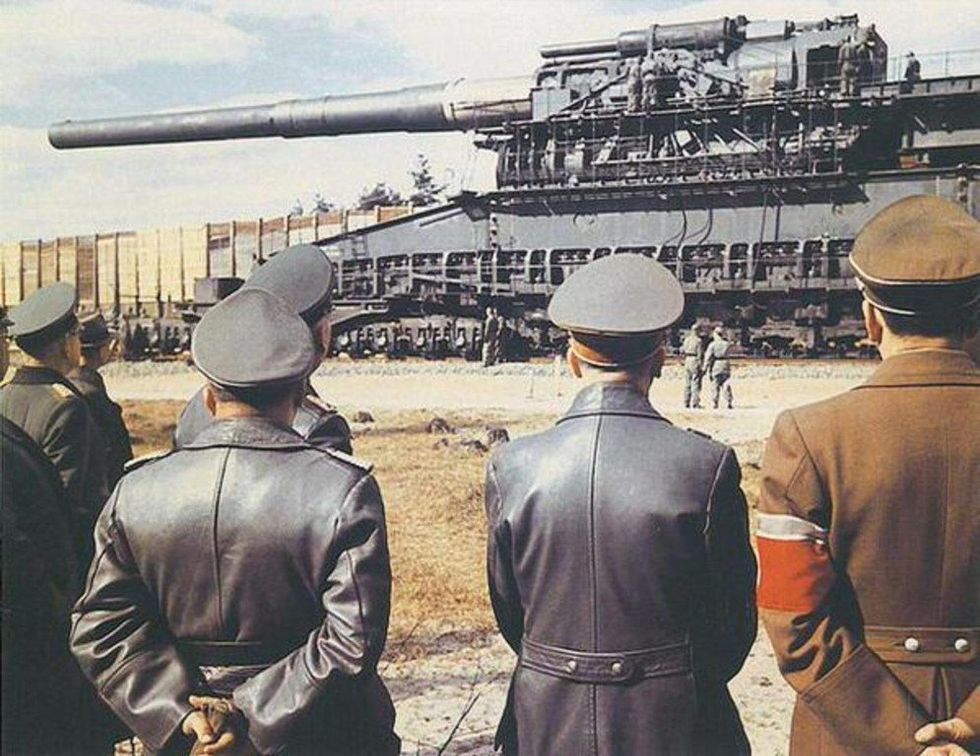 The V-3 Cannon was built into the hillside in Nazi-occupied France. It was to have 50 barrels that would fire 600 rounds per hour into London, a target 100 miles from the cannon. It was test-fired in Jan. 1944, but problems with its 9-ft long shells delayed its use.
The prospects for the cannon were dealt a double blow by the Allied invasion on D-day and a Royal Air Force bombing of the cannon a month later on July 6, 1944. The weapon was moved to Germany and fired just 44 rounds during the Battle of the Bulge.