Articles
April 13, 2017 15:19:58 EST
In August 1942, the Allies and Japanese would meet in the pivotal battle for Guadalcanal.
---
With the Americans precariously holding Henderson Field, the Japanese desperately sought to reinforce the island and to drive the Americans back into the sea.
To accomplish this, the Japanese would run warships with troops and supplies down "the Slot" (New Georgia Sound) at night to avoid the Cactus Air Force operating out of Henderson Field.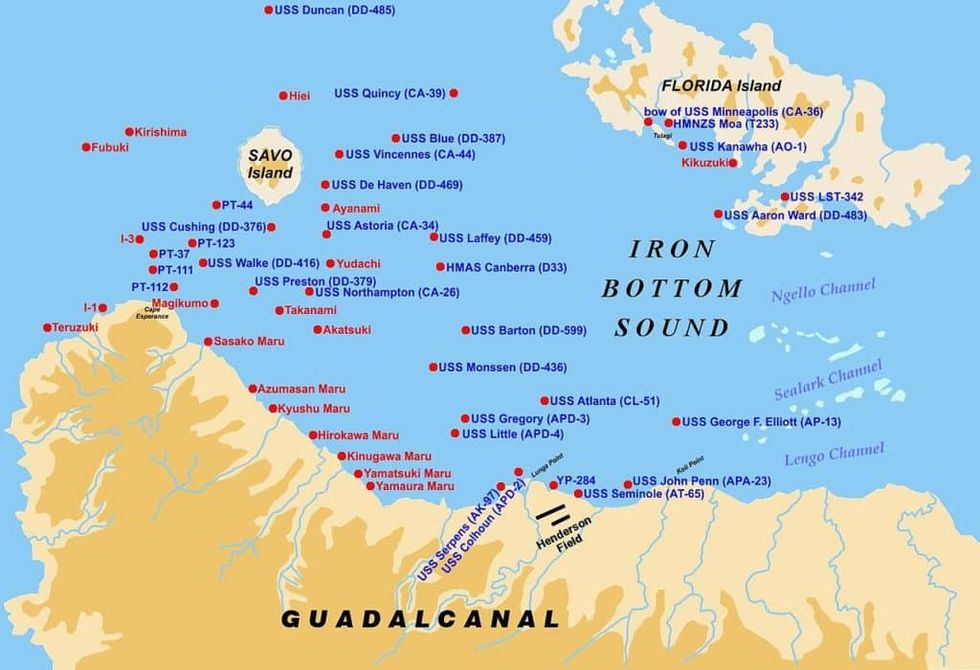 The wreck of one of the four Japanese transports, Kinugawa Maru, beached and destroyed at Guadalcanal on Nov. 15, 1942, photographed one year later. (U.S. Navy photo)
The Japanese destroyers were prepared for American interference and, according to plan, unleashed a torrent of torpedoes of their own at the American ships.
As the American cruisers pounded one of the destroyers, the torpedoes found their marks.
The cruiser Minneapolis had her bow collapsed in front of the number one turret. New Orleans took a torpedo strike in her forward magazine and lost a full 125 feet of hull, including the forward turret, but remained afloat.
The cruisers Pensacola and Northampton also took torpedo hits, sending Northampton down.
Though the Americans had paid a high price, their efforts began to convince the Japanese to abandon Guadalcanal.
By the time the fight for Guadalcanal was over, Ironbottom Sound had become the final resting place to some 50 ships and thousands of sailors from both sides.