Articles
June 13, 2017 22:32:17 EST
The United States Army celebrates 242 years of defending the America against all enemies.
---
So, what can you get an Army that already has a $240 billion annual budget? Obviously, it will need to be one heck of an awesome gift basket.
Here's what we'd put in:
1. A new 7.62mm battle rifle
The Army is deciding it may go back to the 7.62x51mm NATO standard round.
Whether the new battle rifle is based on the M110 Semi-Automatic Sniper System, the new M110A1 Compact Semi-Automatic Sniper System, the M14EBR, or some other contender, the Army will want the reach and hitting power of this cartridge in the hands of more grunts.
Every rifleman a designated marksman?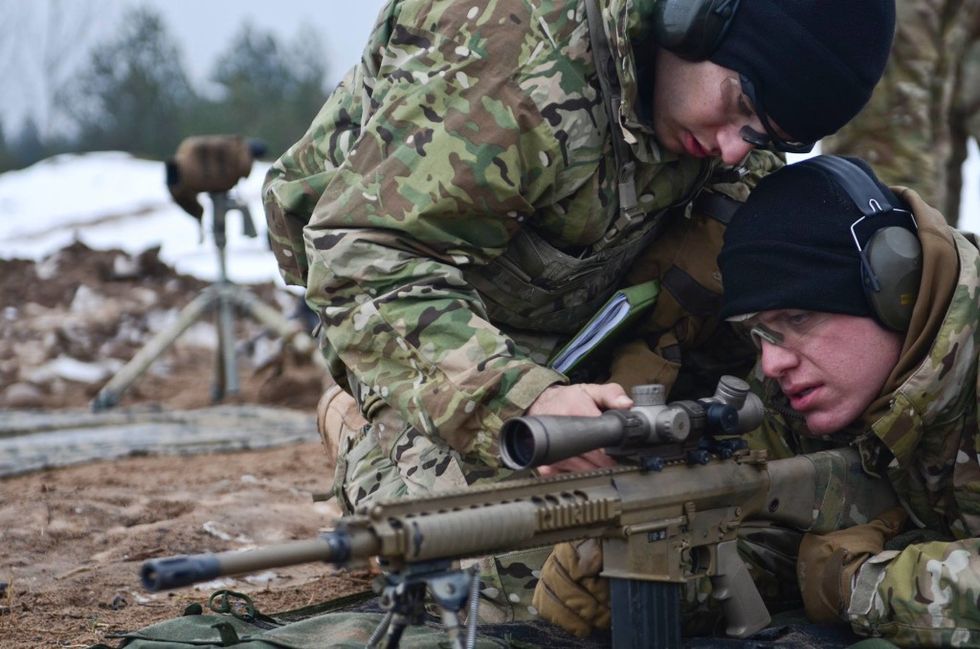 U.S. Army photo by Staff Sgt. Steven Colvin
2. A new scout helicopter
The Army has retired the OH-58 Kiowa Warrior, but there has been no replacement. The hot-rod that was the RAH-66 Comanche got chopped in 2004. The ARH-70 Arapahoe was killed in 2008. Then, the planned OH-58F Block II got the axe in 2014 thanks to sequestration.
Look, the Apache is not a bad helicopter, but the Kiowa worked well as a scout bird. UAVs are nice, but sometimes, you need a manned scout to do the job.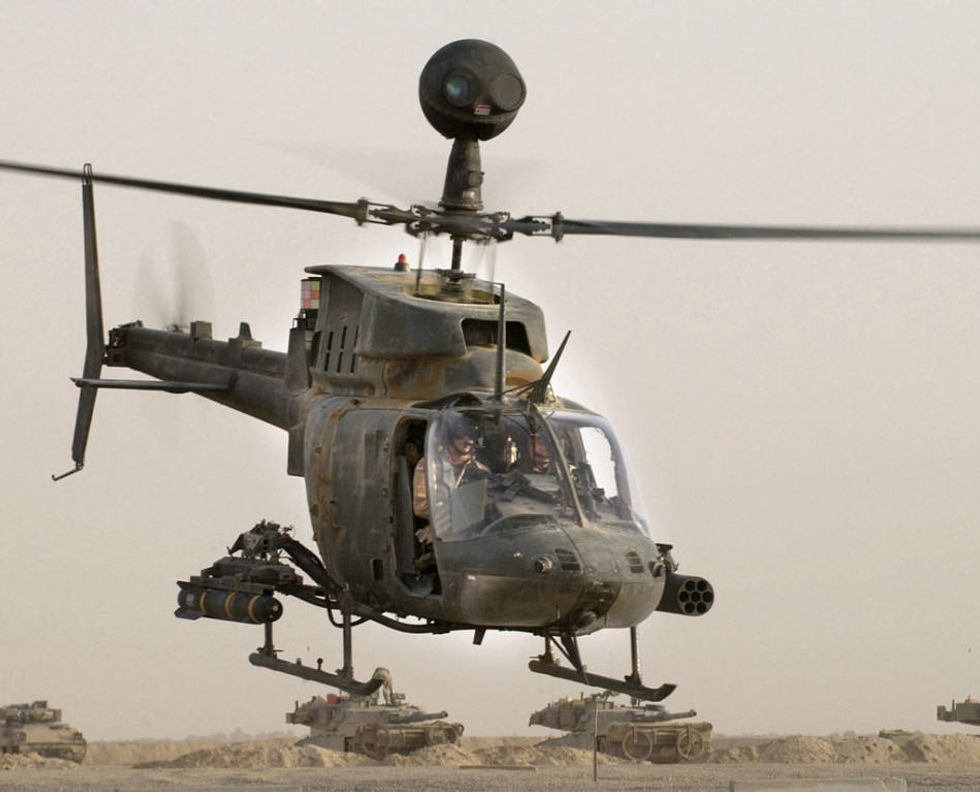 An OH-58D Kiowa Warrior helicopter from the 1st Infantry Division takes off on a mission from Forward Operation Base MacKenzie, Iraq. It is armed with an AGM-114 Hellfire and 7 Hydra 70 rockets. (U.S. Air Force photo by Staff Sgt. Shane Cuomo)
3. More Dragoons
The Stryker got a firepower upgrade last year in the form of a 30mm Bushmaster II chain gun. These Strykers got a new designation (M1296) and a new name (Dragoon). However, there are a lot of places the grunts could use that extra firepower.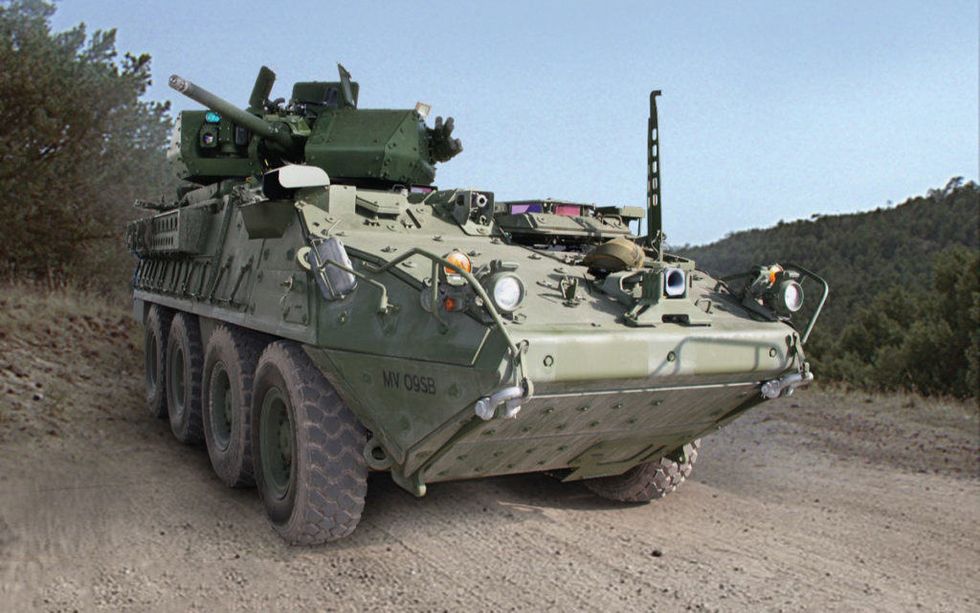 The first prototype Stryker Infantry Carrier Vehicle outfitted with a 30mm cannon was delivered Thursday to the Army. (Photo Credit: courtesy of Program Executive Office Ground Combat Systems)
4. Speed up the lighter Carl Gustav
Yes, the Army invoked Army Regulation 600.9 on the M3 Multi-Role Anti-Armor Anti-Personnel Weapon System.
After Carl (Gustav) lost the weight, it came back with some new features that will make it far more user-friendly. The system is now a permanent part of infantry platoons, and gives them a weapon capable of firing anti-armor, illumination, smoke, anti-building, and anti-personnel rounds.
But let's get those systems there faster, please.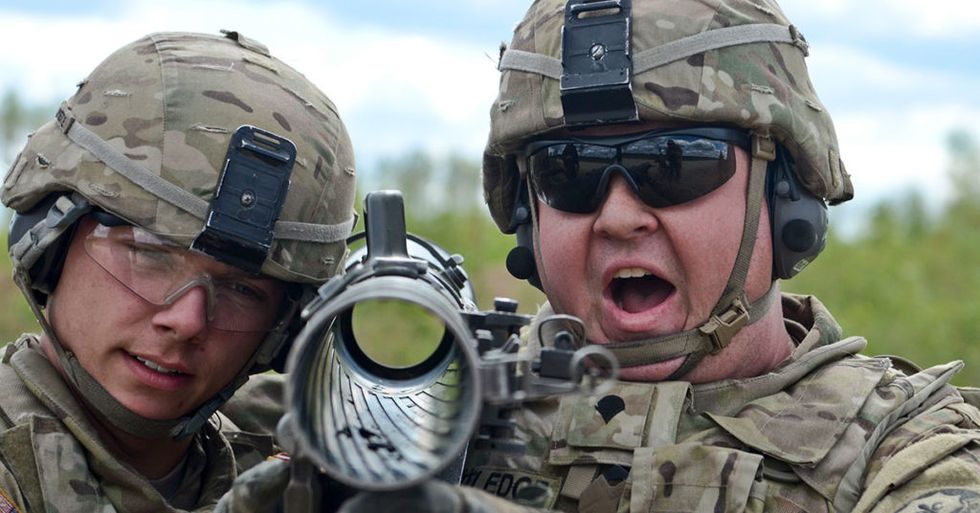 U.S. Army Soldiers Spc. Joshua Rutledge (right) and Pfc. Austin Piette (left) perform a practice drill on how to hold, aim, and fire a Carl Gustav anti-tank recoilless rifle. (U.S. Army photo by Staff Sgt. Steven M. Colvin/Released)
5. Bring back the W48 and merge it with the Excalibur GPS tech
ISIS has used chemical weapons a lot during its reign of terror. The United States once had the W48 round — a shell that delivers the equivalent of 72 tons of TNT (.072 kilotons).
Merging it with the Excalibur GPS guidance system would certainly have given our guys a nice option for a…decisive response to such an attack.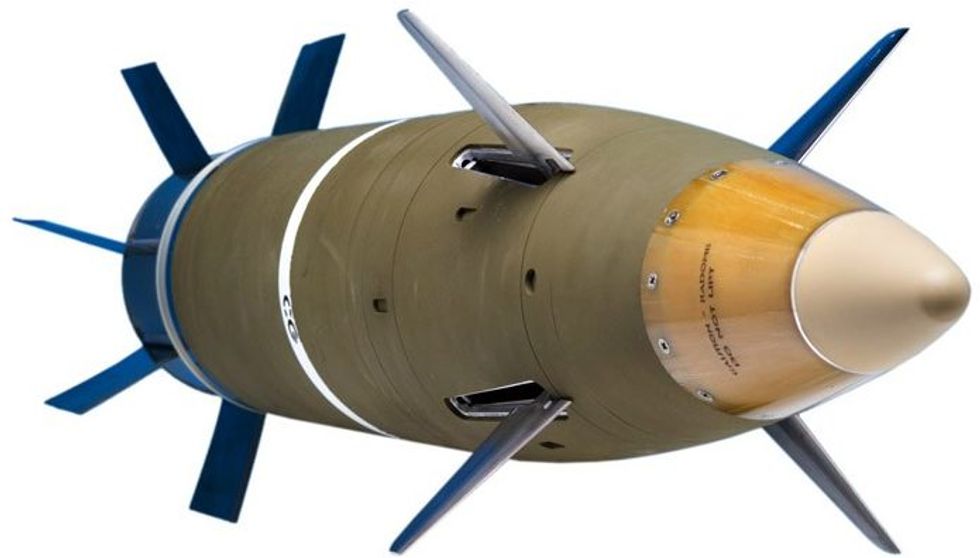 That'll do some damage. (Image via Wikipedia)
6. Air-defense systems besides the M1097 Avenger
The fact that Russia is a threat again means that it is well past time to get some more air defense besides the Avenger and man-portable Stingers.
There are some off-the-shelf options that could bolster those defenses. The Bradley Linebacker might be a system to bring back, more for a 25mm gun than the missiles (it is stuck with Stingers).
So, let's get some other missile options.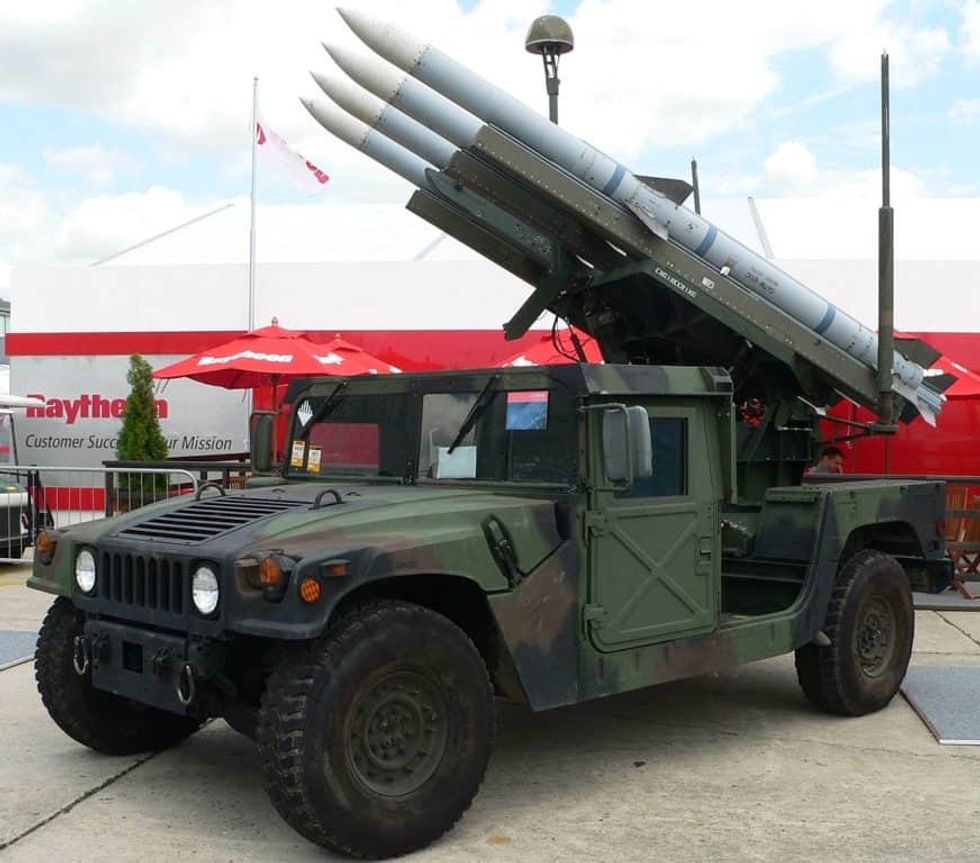 AMRAAMs mounted on a Humvee. Versions of this have been called HUMRAAM, CLAWS, or SLAMRAAM. (Photo from Wikimedia Commons)