Articles
December 21, 2015 16:02:15 EST
War heroes can emerge from plenty of unexpected places, and that includes kennels, lofts, and stables. Here are seven awesome war heroes who didn't let being an animal get in the way of winning human conflicts.
---
1. The pigeon who saved 194 American lives after being shot through the chest.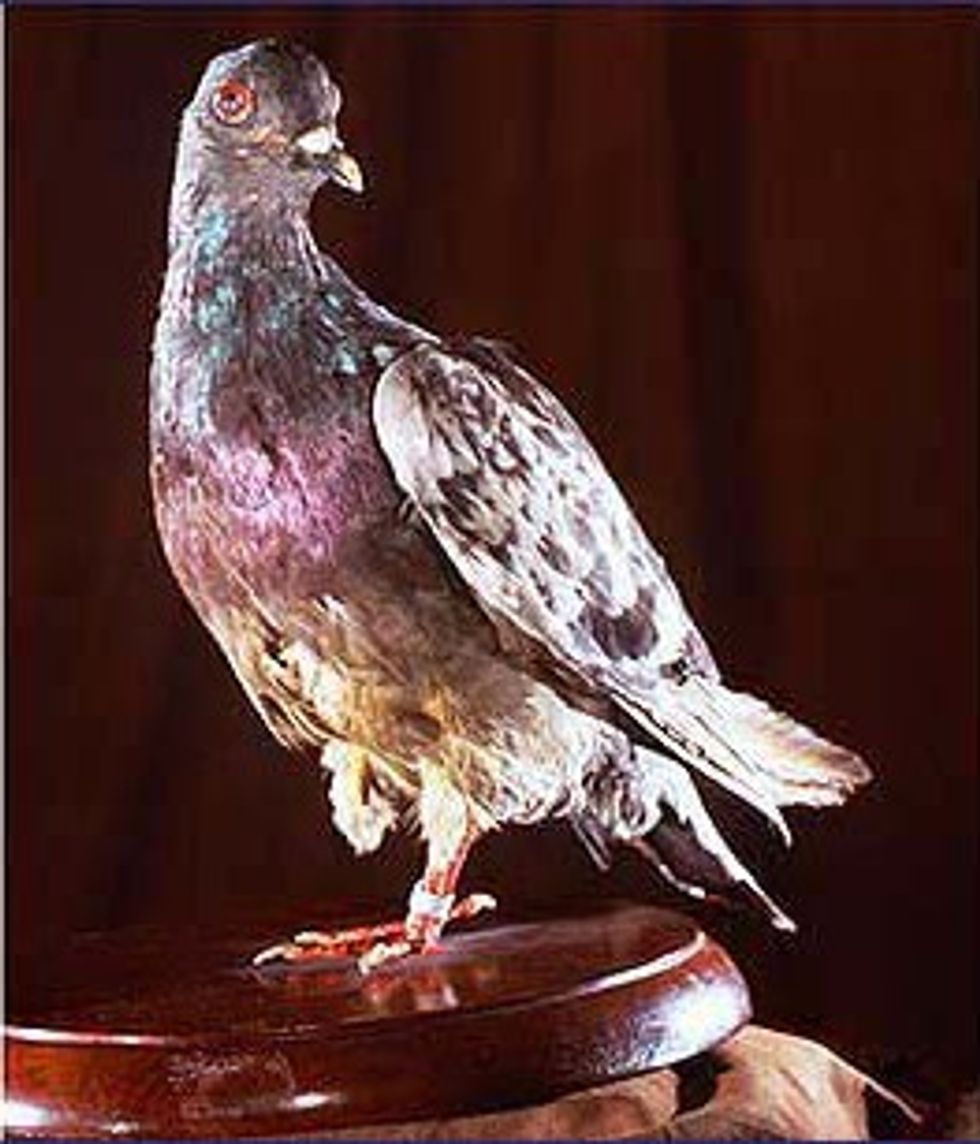 Photo: US Marine Corps Lt. Col. Presley M. Rixey
When the U.S. invaded the island of Tarawa, thousands of Marines clashed with thousands of Japanese soldiers in an effort to control the two-mile wide speck of land. Amidst the fierce fighting on the beach, an American duck flew from ship to shore to attack a Japanese rooster.
Despite suffering multiple pecks to the head, Siwash the Duck of the 1st Battalion, 10th Marines continued her assault and eventually overcame her adversary, according to her Marine Corps citation published in Life magazine. She refused medical aid until the rest of her gun section was cared for. She later saw action at Saipan and Tinian.
7. Nemo the dog fights off attackers after being blinded.
Nemo and his handler, Airman 2nd Class Bob Thorneburg, were patrolling a cemetery near their base in Vietnam on Dec. 4, 1966 when they were attacked by the Viet Cong. Nemo was shot in the eye while Throneburg took a round to the shoulder.
Throneburg was able to kill two of the guerrilla attackers but would have fallen to the rest if Nemo hadn't ignored his own injuries to attack the remaining guerrillas while guarding his handler. Nemo bought enough time for reinforcements to find and rescue the pair. He was allowed to retire to a personal kennel after the firefight.
Related Articles Around the Web