Articles
August 03, 2015 13:10:46 EST
Make-A-Wish Foundation sets up special experiences for kids diagnosed with life-threatening medical conditions. While kids can wish for forts in their backyard, shopping sprees, or trips to Disney, some choose to get in the dirt and mud with the U.S. military. These 7 kids used their wishes to join (and in a couple of cases command) military units.
---
1. Evan takes command of Naval Air Station Fallon.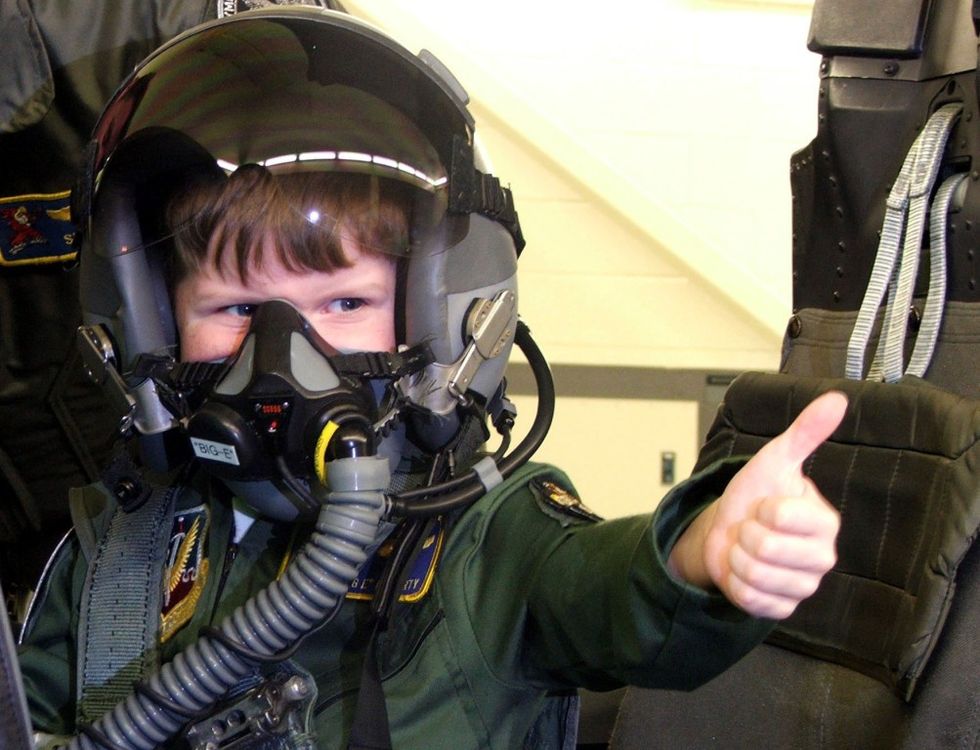 Photo: US Army Army Capt. Jeremiah Cordovano
Riley Woina chose to be a Ranger for a day and practiced jumping out of planes with them before witnessing an actual airborne parachute drop with the 6th Ranger Battalion at Eglin Air Force Base, Florida. During airborne training, a Ranger pulled Woina's reserve parachute for him and accidentally gave the boy a black eye, but Woina decided to continue with training. He also assisted the Ranger candidates in clearing a room and was able to fire off some blank rounds from an M4 and M249. At Ranger graduation, he recited the Ranger Creed from memory.
Riley gave an interview to the Fort Benning Public Affairs Office where he discussed why he chose to be a Ranger for his wish, available here.
7. Jacob makes a World War II movie to honor the military.
Jacob Angel wished to be a World War II soldier in a movie depicting the exploits of World War II heroes. In the film, embedded above, he has to take a hill and fly the American flag over it.