Articles
July 03, 2016 13:21:26 EST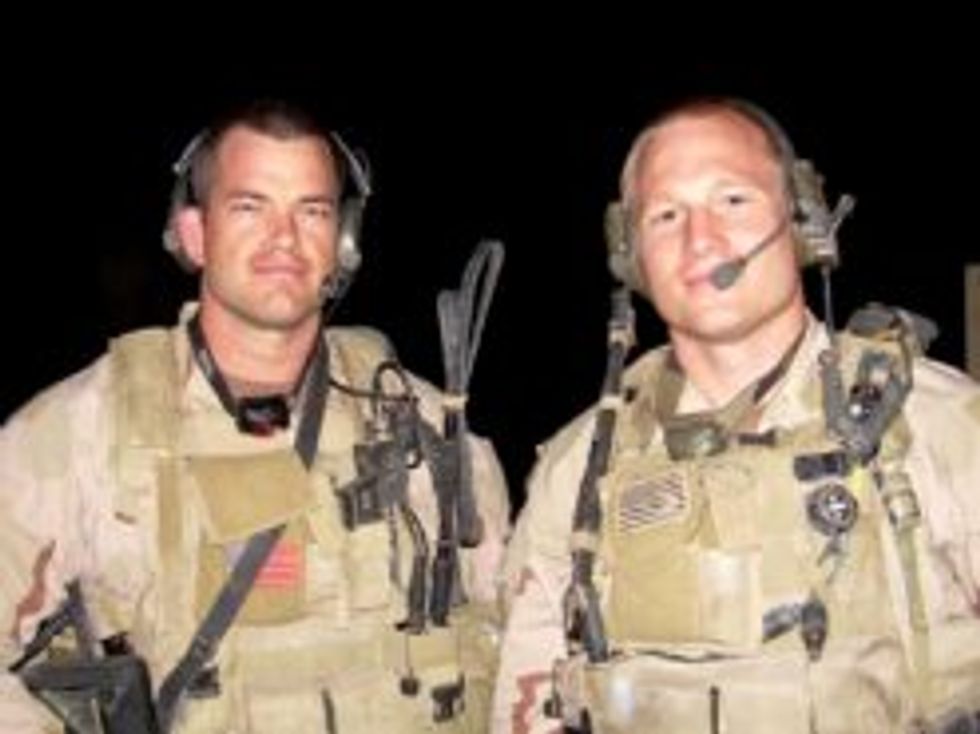 ---
Former Navy SEAL Task Unit Bruiser commander Jocko Willink, left, and Charlie Platoon leader Leif Babin. | Courtesy of Jocko Willink and Leif Babin
The United States Special Operations Command (SOCOM) oversees the American military units that take on incredibly difficult and unconventional missions.
These units contain some of the most elite warriors in the world.
And though each unit in SOCOM has its own culture, certain approaches are universal.
From their writings and from our interviews with former Navy SEAL commanders Jocko Willink and Leif Babin, former Delta Force commander going by the pseudonym Dalton Fury, and retired Gen. Stanley McChrystal — who led the Joint Special Operations Command (JSOC) branch of SOCOM before leading American forces in the war in Afghanistan — Business Insider noticed recurring lessons on leadership that could apply in any type of career.
We've collected those lessons here.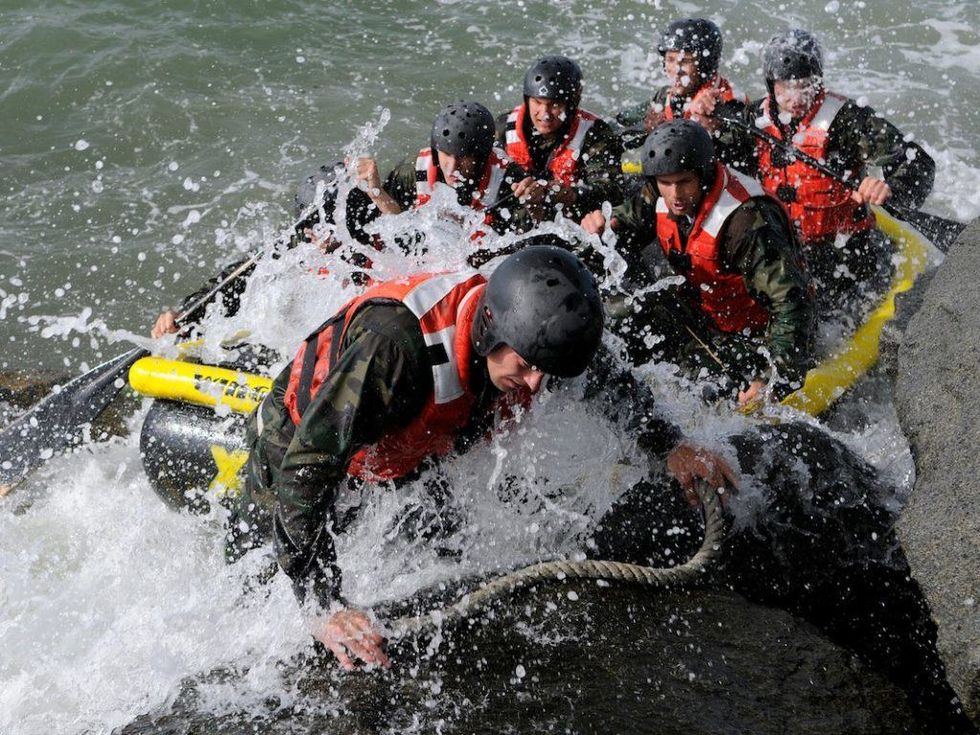 Students assigned to Basic Underwater Demolition/SEAL class 282 participate in Rock Portage at Coronado Island in 2010. | Seaman Kyle Gahlau/Navy Visual News Service via Flickr
A team's success falls entirely on its leader
After returning from duty as a SEAL platoon commander in the 2006 battle of Ramadi in Iraq, Leif Babin became a SEAL training instructor. It was during one "Hell Week" of Basic Underwater Demolition/SEAL Training (BUD/S) in 2008 that he saw an incredible example of leadership at work, he wrote in his 2015 book "Extreme Ownership," cowritten with Jocko Willink.
Babin and his fellow instructors split the SEAL candidates into teams of seven for a string of boat races, which required the teams to run with a 200-pound raft held aloft and then placed into the ocean for a short course. After several races, Boat Crew II was almost guaranteed to win and Boat Crew VI was almost guaranteed to come in last place.
The most senior instructor decided to swap the team leaders of Crews II and VI. To Babin's surprise, Crew II performed well but never reached first, and Crew VI won nearly every race.
"When the leader of Boat Crew II took charge of Boat Crew VI ... [h]e didn't wait for others to solve his boat crew's problems," Babin wrote. "Rather than tolerate their bickering and infighting, he pulled the team together and focused their collective efforts on the single specific goal of winning the race."
What it all comes down to, Babin writes, is "whether or not your team succeeds or fails is all on you."
Manage your boss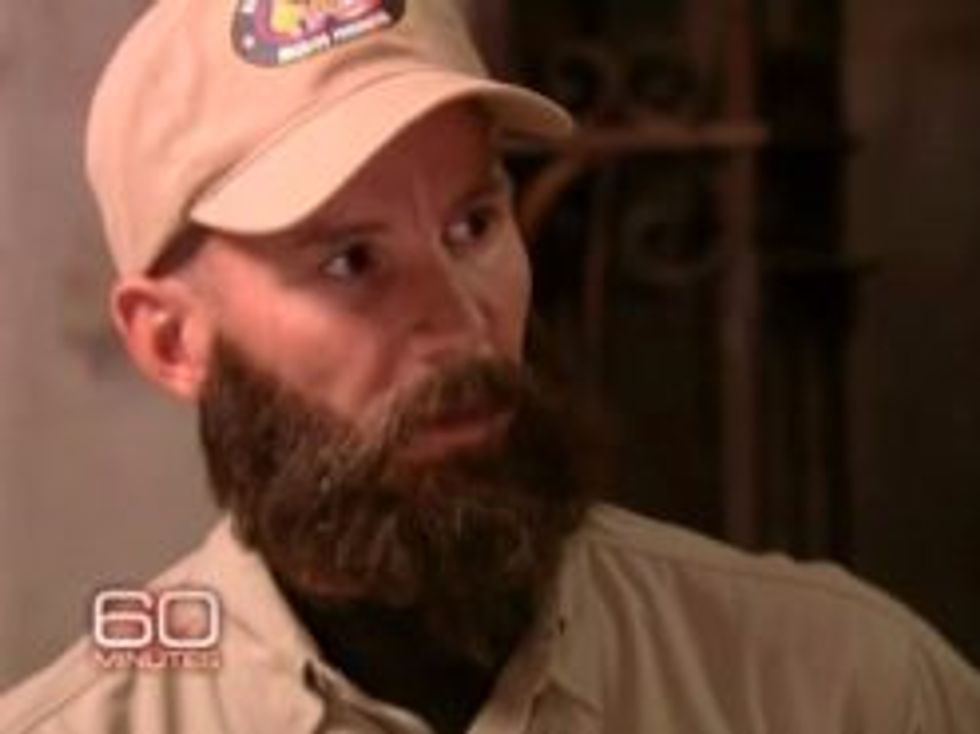 Delta Force operators in Afghanistan, their faces censored to protect their privacy. Courtesy of Dalton Fury.