Articles
May 15, 2020 13:07:24 EST
These 7 snipers reached out and touched the enemy from a long way away:
---
1. The British sniper who nailed three 1.53-mile hits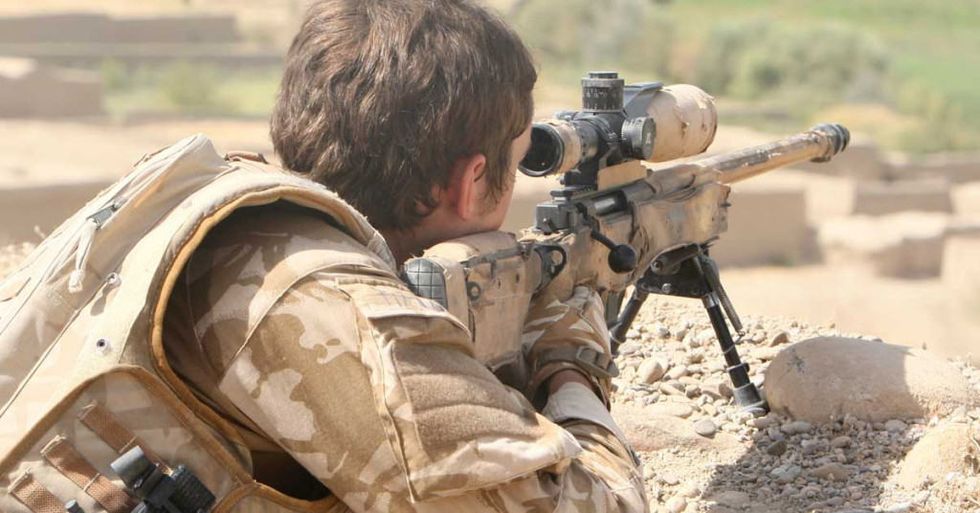 UK (Ministry of Defence photo)
Cpl. of Horse Craig Harrison was providing sniper support in a firefight between his buddies and Afghan insurgents. Near the end of the three-hour battle in Nov. 2009, Harrison spotted the enemy machine gun team that was pinning everyone down. He lined up his sights on the targets that were over 1.5 miles away.
Each shot took 6 seconds to impact. He fired five times. Two shots missed but one round ripped through the gunner's stomach, another took out the assistant gunner, and the last one destroyed the machine gun.
2. A Canadian sniper who took out a machine gunner in Operation Anaconda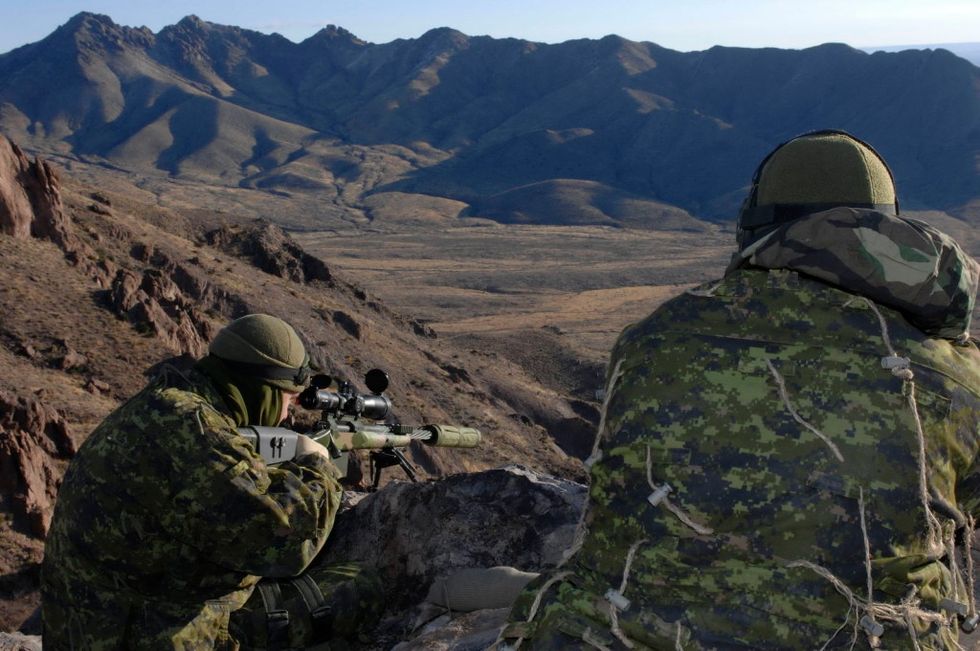 Photo: Canadian Army Cpl. Bruno Turcotte
During Operation Anaconda, the bloody hunt of Afghan militants in the Shahikot Valley in Mar. 2002, Canadian Cpl. Rob Furlong was watching over a group of U.S. troops and saw an insurgent automatic weapons team climbing a ridge 1.5 miles away. His first two shots narrowly missed but the third broke open the gunner's torso and left him bleeding out on the ground. The shot barely beat out Master Cpl. Arron Perry's shot discussed below.
3. Another Canadian sniper in Operation Anaconda who took out an observer from nearly the same distance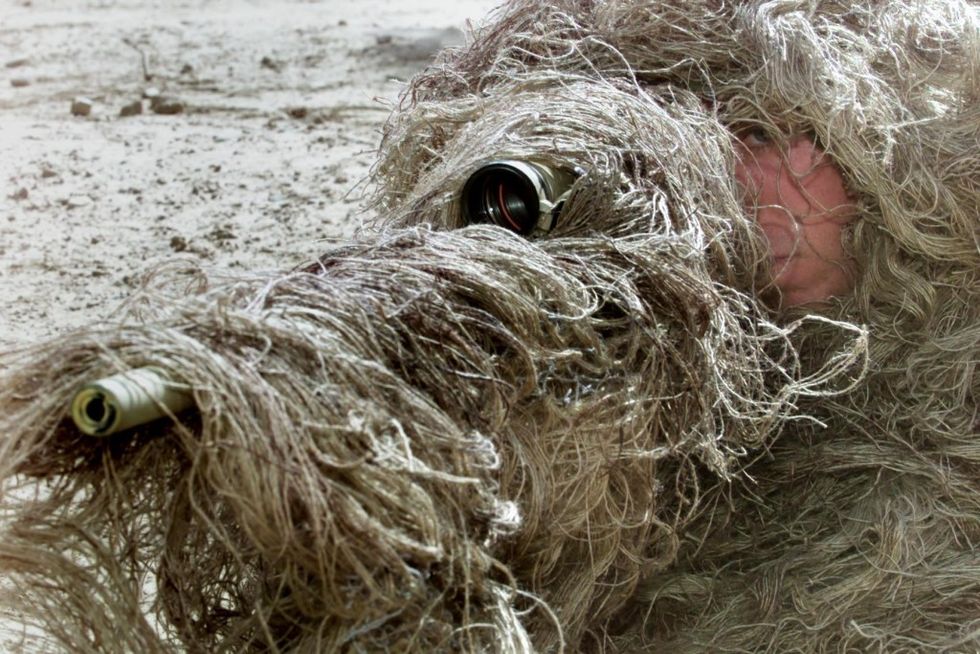 Photo: Canadian Army 3 PPCLI Battle Group Cpl Lou Penney
Canadian Master Cpl. Arron Perry was also supporting U.S. troops in Operation Anaconda when he spotted an enemy artillery observer 1.43 miles away. Perry took aim at the observer and nailed him. Perry held the record for world's longest sniper kill for a few days before Furlong beat it.
4. The Ranger whose longest-American kill is still mostly secret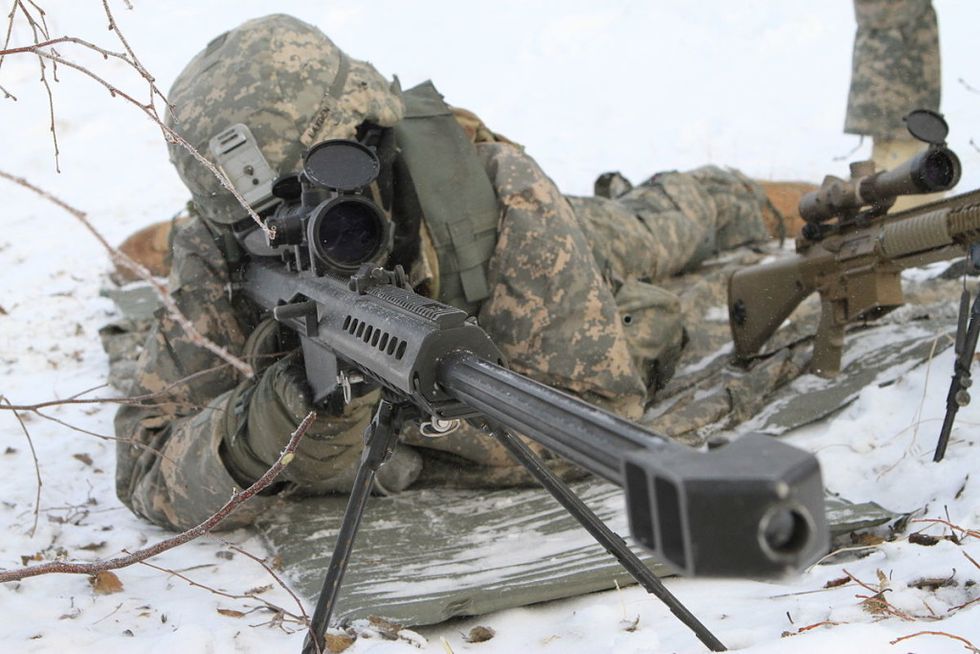 Photo: US Army Capt. John Farmer
Sgt. Bryan Kremer was deployed to Iraq with the 2nd Ranger Battalion in Mar. 2004 when he took a shot from 1.42 miles away and killed an Iraqi insurgent. The details of the battle have been kept under wraps, but his Mar. 2004 shot is the longest recorded sniper kill by an American.
5. The Marine legend who set the world record with a machine gun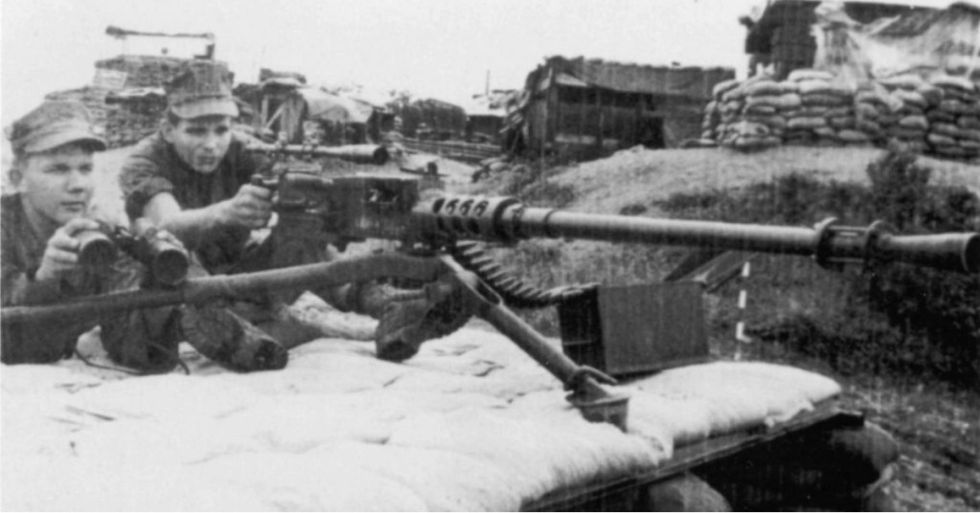 Gunnery Sgt. Carlos Hathcock is one of the most respected names in the Marine Corps and set the record for longest kill in 1967 with a machine gun. The record stood for 35 years before Perry beat it.
Hathcock had an M2 in single-shot mode with a scope mounted on the top. He saw a Vietcong soldier pushing a bike loaded with weapons and took two shots. The first destroyed the bike and the second killed the soldier.
6. The South African sniper who recorded hits from 1.32 miles while killing six officers in a day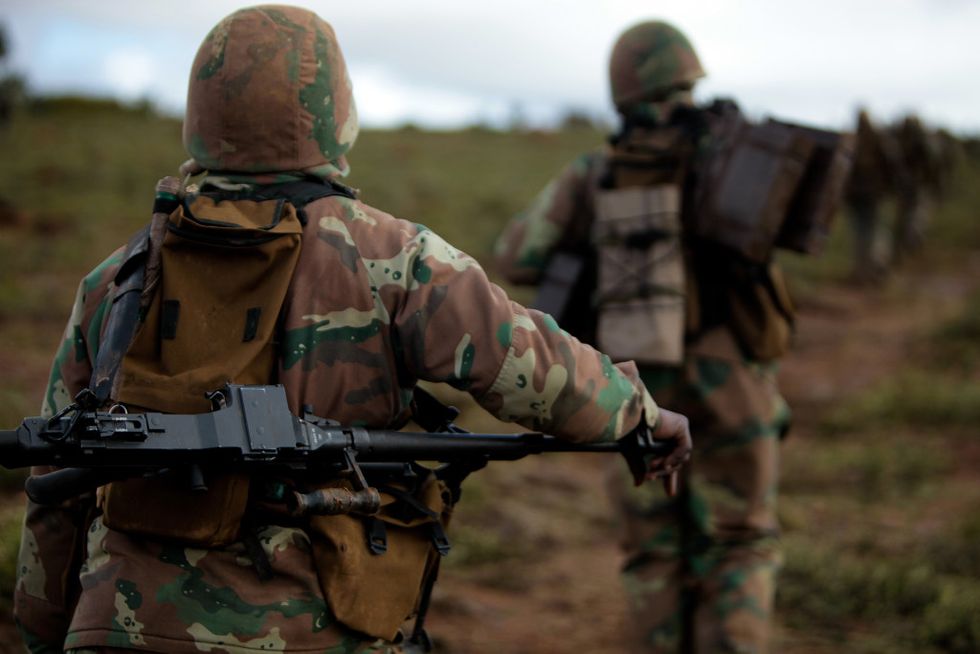 Photo: US Marine Forces Reserve Cpl. Jad Sleiman
A South African battalion deployed in a U.N. brigade fought viciously against the M23 rebels in the Democratic Republic of the Congo. During the Battle of Kibati, an unnamed South African sniper killed six M23 officers in a single day in Aug. 2013. His longest kill that day was an amazing 1.32-mile shot.
7. The Army sniper who tagged Taliban who walked into his personal firing range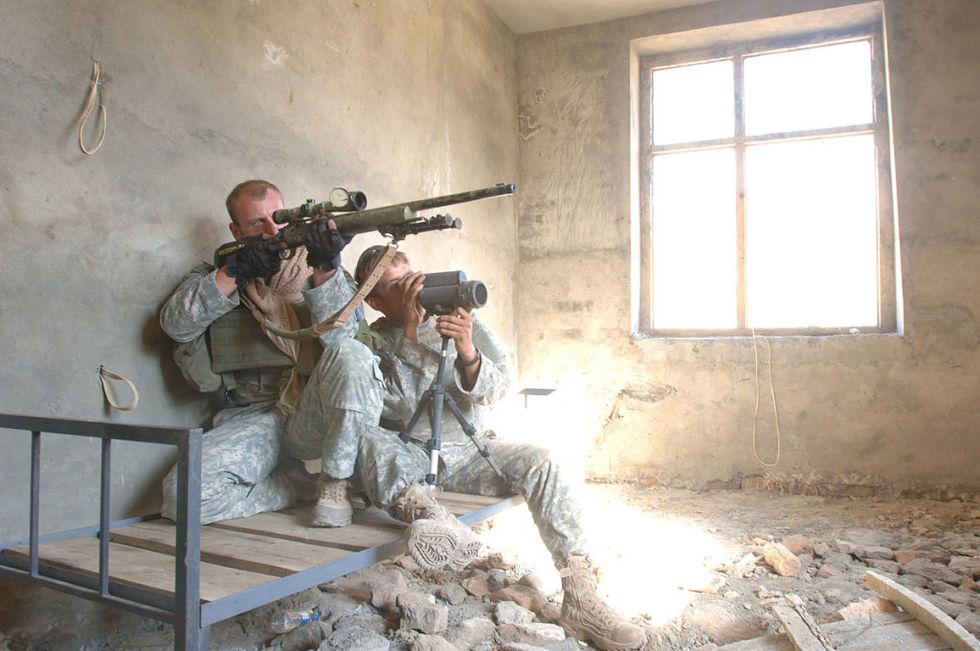 Photo: US Army Cpl. Bertha Flores
Snipers sometimes fire at different objects on the battlefield to collect information about how their rounds move through the air at a given location. Spc. Nicholas Ranstad had been firing at a boulder near his position, leaving a small trail of white marks on the rock.
In Jan. 2008 he was lucky enough to spot four Afghan insurgents standing in front of his normal target. The men were 1.28 miles away, but standing in the spot that Ranstad had the most experience firing. His first shot narrowly missed, but his second killed one of the fighters. The other three bugged out.