Articles
May 28, 2015 16:02:12 EST
Technology has given the world's militaries 62-ton tanks and silent motorcycles, but some modern armies still send troops into battle on the backs of camels and horses.
---
Here are 7 militaries that still view four-legged creatures as part of the first line of defense:
1. India's 61st Cavalry and Border Security Force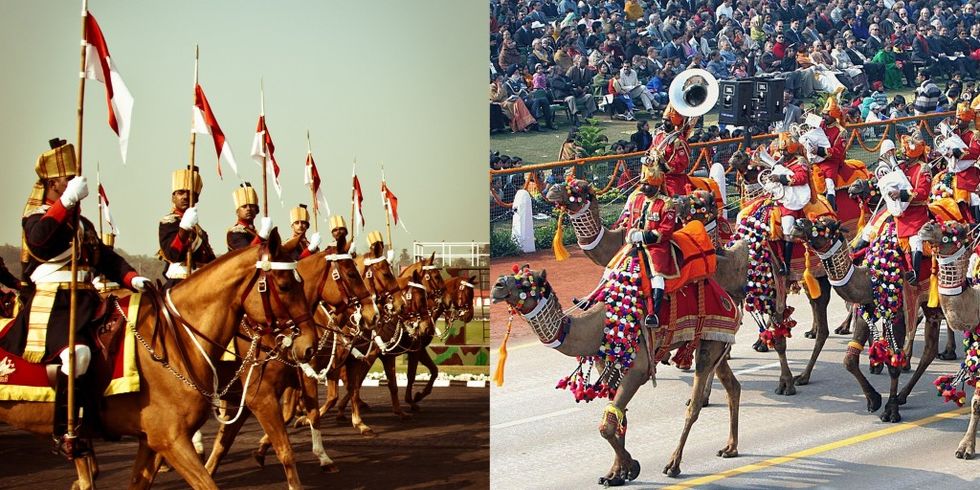 Photo: US Army Sgt Edward F French IV
Following the use by special forces soldiers of horses during the invasion of Afghanistan in 2001, the U.S. has shown interest in expanding its mounted training. The only current mounted training area for U.S. forces is the Marine Corps Mountain Warfare Training Center in California.
The school recently hosted training for special forces operators where the soldiers learned how to tell the age and temperament of horses and other pack animals. They also got time in the saddle and experience packing the animals with crew-served weapons and other equipment.
6. China
China uses mounted soldiers to police areas of the Inner Mongolian Autonomous Region, according to blogs that follow Chinese military developments. About 140 horses are tended to in Mongolia's historic grasslands. The full unit is only present with the horses for the spring and summer though. Once the cold weather settles in, the staff that supports the herd drops to six people.
7. Jordan
The Jordanian Public Security Force has a Desert Camel Corps that patrols the country's desert borders. The actual camel riders are limited to one 40-man platoon. The riders spend most of their time assisting travelers and stopping smugglers. The desert riders could be called on to watch for incursions by ISIS, since Jordan shares borders with both Iraq and Syria.