Articles
December 01, 2015 07:36:43 EST
World War II finally ended on Sep. 2, 1945 when the U.S. accepted the unconditional surrender of Japan. The debates around the use of the Atom bomb against Hiroshima and Nagasaki as a means to end the war quickly continue at institutions of higher learning to this day, but most military scholars allow that an invasion of Japan would have cost both sides hundreds of thousands or even millions of lives.
---
Japan still had nearly 7 million men under arms at the time of surrender and had a number of secret weapons at their disposal. While the Allies had learned of a few, like the Kaiten suicide torpedo, weapons like the I-400 submersible aircraft carriers weren't discovered until after the war was over.
Here are 7 weapons that would have greeted Allied troops on the beaches:
1. The suicide torpedo, the Kaiten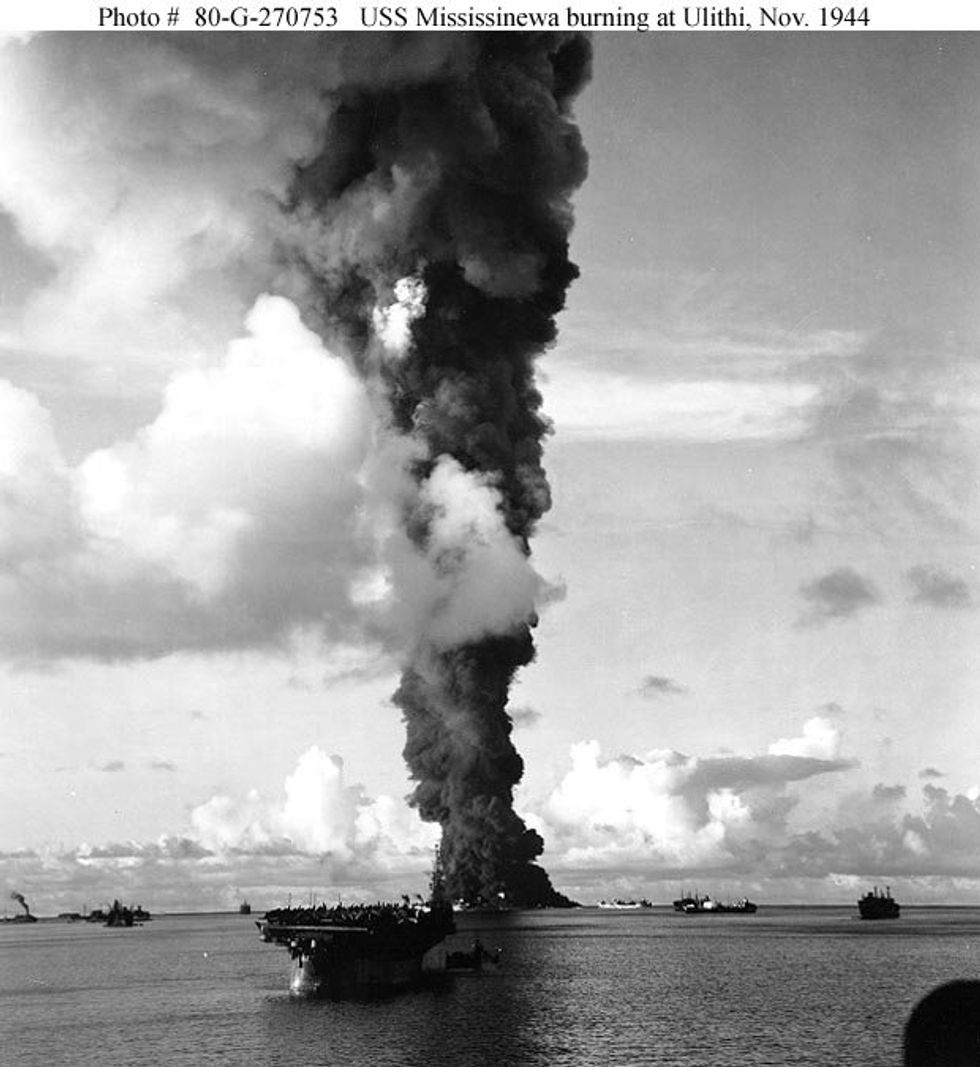 (Photo: Japanese government archives)
Japan had an advanced biological weapons program in World War II that cultivated diseases from the plague to anthrax. They successfully deployed the weapons against Chinese towns in tests.
In case of an American invasion, the Japanese weren't only capable of using the weaponized diseases in tests but also as an offensive weapon against San Diego.
7. Experimental rockets
Though Japan was behind the other major powers in creating rocket weapons, by the end of the war they had working designs. The most common was a 20cm rocket.
While the Japanese designs were inaccurate, they carried large warheads. The largest had over 900 pounds of explosives and could have easily broken up troop formations storming a beach.