Articles
November 14, 2016 12:17:00 EST
Contrary to popular belief, neither the North Vietnamese Army nor Viet Cong guerrillas could match the U.S. forces toe-to-toe during the Vietnam War — either in skill or of firepower.
---
What they could do is hamper the Americans' ability to pursue them in a retreat.
One of the ways they did that was by using creative methods to rig booby traps to injure or kill U.S. troops.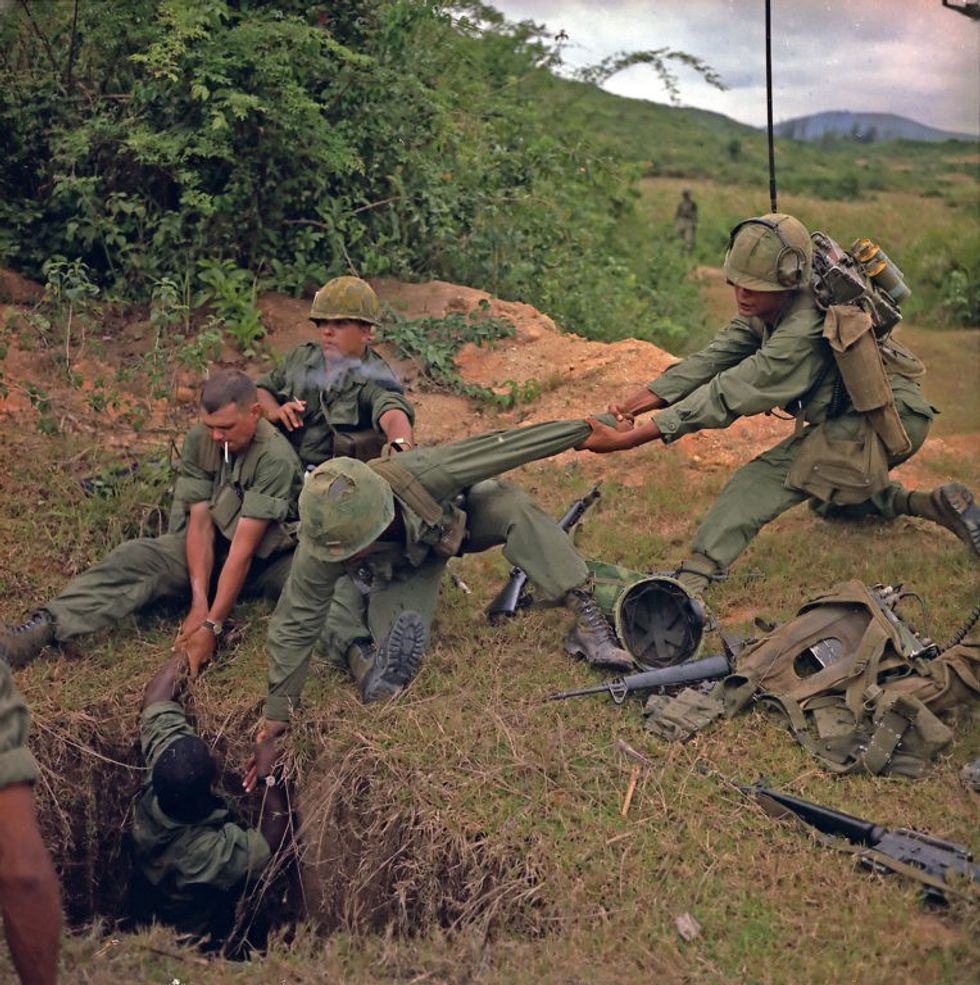 7. The Mace
Another tripwire trap, the Mace may have been the worst of all Vietnam War booby traps. Once the wire was triggered, a 24-inch metal or wooden ball with spikes welded onto it, weighing 40 pounds or more, would swing down from a tree, sending anyone in its path straight to Valhalla.
8. Tiger Traps
A tiger trap was similar to the mace, in that a tripwire would undo the catch on a rope. Only instead of a swinging ball, the death from above took the form of an man-sized plank weighted with bricks and full of barbed metal spikes quickly falling to earth on someone's forehead.