Articles
April 01, 2016 11:52:53 EST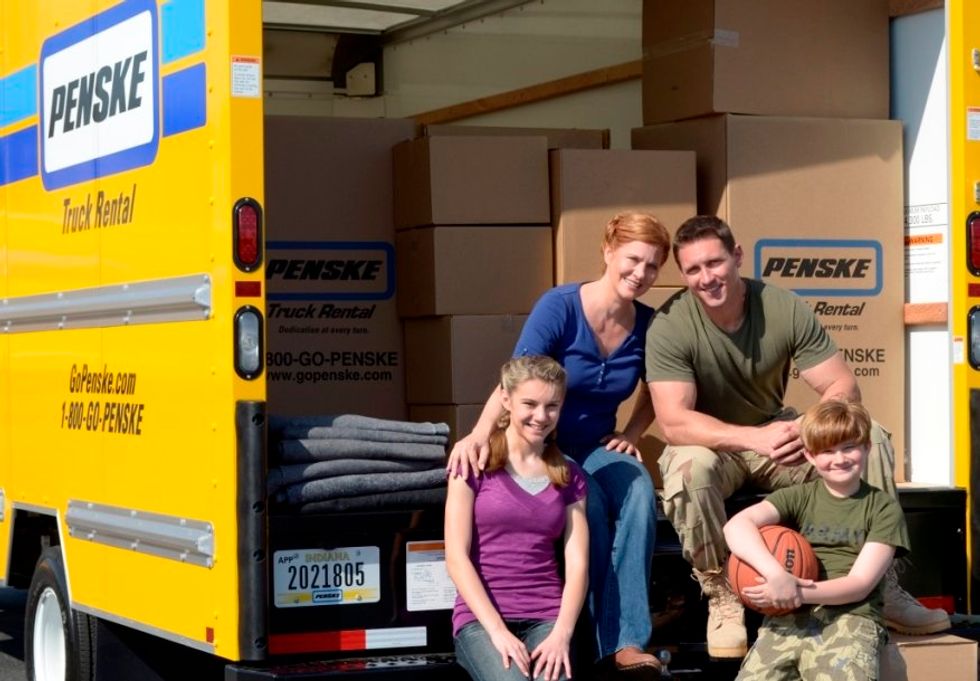 Step 3. Arrange for any rental equipment or moving services you need.
You can either do it all yourself, have a professional handle tasks, or some of both. Packing materials can be purchased from commercial suppliers.
Step 4. Confirm your insurance coverage.
Make sure you are up to date on your car and accident insurance. If you use a trailer, check your auto insurance policy to make sure you're covered. State laws regarding liability for accidents during a PPM move vary, so if you're involved in an accident while performing a PPM move, you should contact the legal office at the military installation nearest the accident site as soon as possible.
Step 5. Pick up your operating allowance from your local disbursing office.
Step 6. When your vehicle (whether you own it or are renting) is ready, calculate the total weight of what you are moving.
You should weigh your vehicle both fully loaded and unloaded. This is extremely important, as your PPM payment will be based on this weight ticket. To calculate the weight of your shipment, follow this formula:
Loaded Weight = Your vehicle with a full tank of gas + all of your property loaded + no drivers or passengers inside
Empty Weight = Your vehicle with a full tank of gas + no drivers or passengers inside
Loaded Weight - Empty Weight = Net Weight of Property
Each weight ticket should have the following information:
Name, grade, Social Security number
Name/location of scales
Vehicle/trailer identification
Date of weighing
Weigh Master's signature
Legible of weights
Step 7. Get receipts for all moving expenses.
All costs associated with the move are not taxable, and will be deducted from the allowance you receive from the move to determine your actual financial profit. Only your profit will be taxed, so be sure to keep track of everything to maximize your profit. Authorized expenses include:
Payment for rental vehicles/trailers
Packing materials
Moving equipment (including hand trucks and dollies)
Gas and oil expenses
Highway tolls, weight tickets and any other transportation expense directly related to the PPM move
Step 8. Make your move, and submit your settlement.
Once you complete your actual move, you have 45 days to submit a claim for full payment of your PPM allowance. This should include the following:
Empty and loaded weight tickets (two copies of each)
PPM Move certification (attach all receipts for moving expenses)
PPM Move expense sheet
Change of Station Orders
Advance operating allowance paperwork (if you are renting a truck or trailer)
Vehicle/trailer rental contract (if you are renting a truck or trailer)
More specific details can be obtained from the Personal Property Transportation office at your installation. To get more PCS tips or information, visit Military.com's PCS & Moving Guide.