Articles
September 05, 2017 16:39:01 EST
Picking a reliable drinking buddy in the military is a difficult decision to make. You don't want someone who brings too much drama to the table, but you also don't want someone who isn't interesting.
---
Since drinking is about having fun and getting to know other people, having someone who can serve as an awesome wingman can make your evening out that much better.
Check out our list of fictional drinking buddies we'd like to toss a few back with.
1. Gunny Highway (Heartbreak Ridge)
He can eat concertina wire, piss napalm, and put a round through a flea's ass at 200 meters. We'd love to see that after tossing a few back.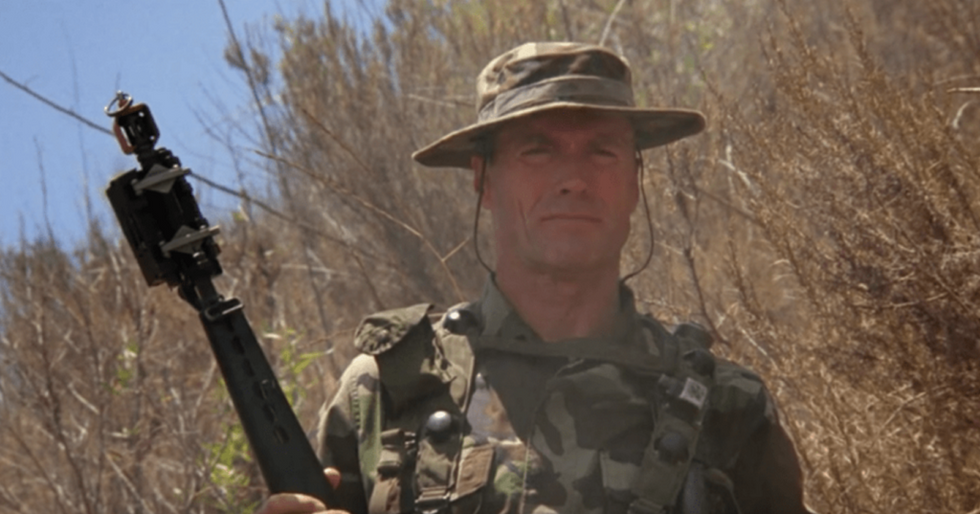 He also probably brings beer to the field. (Source: WB/ Screenshot)
2. Topper Harley (Hot Shots! Part Deux)
Because a fighter who battles his competition with gummy bears and sprinkles honey-glued to his fists, better know how to hold his liquor.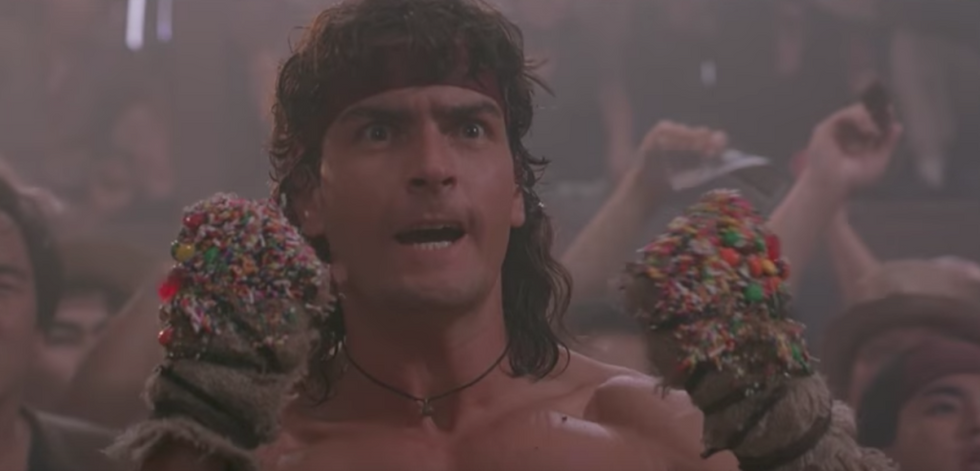 We would have chosen crushed jolly ranchers and jaw-breakers bits. (Source: Fox/Screenshot)
3. Col. Walter E. Kurtz (Apocalypse Now)
For someone who was bat-sh*t crazy and a genius at the same time — you know he has some crazy drinking stories to tell.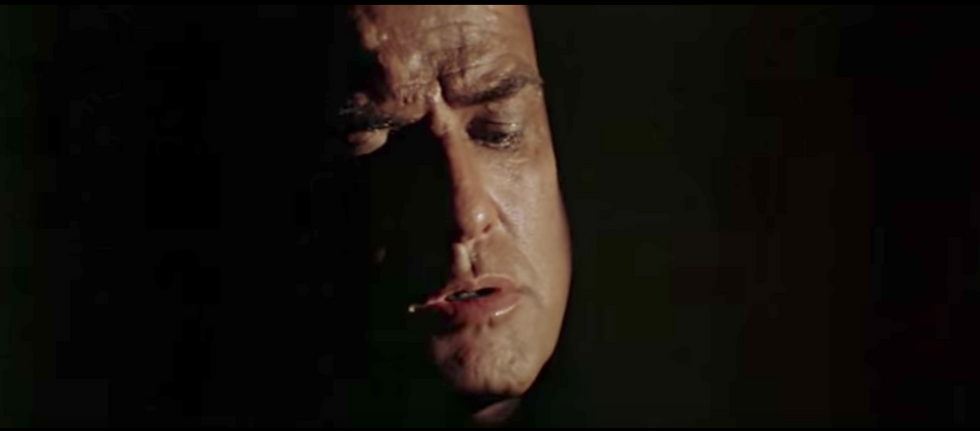 A diamond through your brain? That's cool. (Source: MGM/Screenshot)
4. Lt. Aldo Raine (
Inglourious Basterds)
This guy snorts tobacco and cuts Nazi swastikas into his enemy's foreheads. Why wouldn't you want him as your drinking buddy?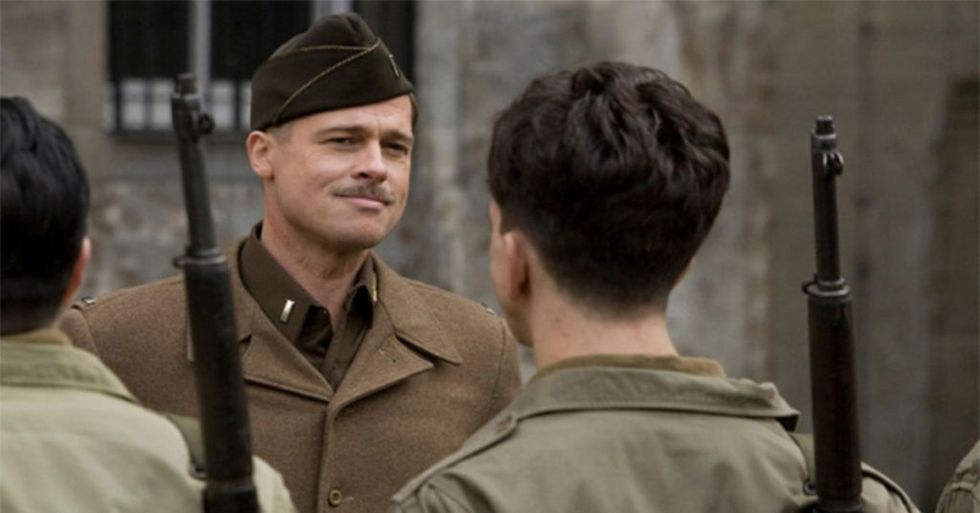 Plus, it would take a few beers before we'd ask him how he got that badass scar on his throat. (Source: Weinstein Company/ Screenshot)
5. Animal Mother (Full Metal Jacket)
After smashing a few shots, he'd be the first guy to have your back during a bar brawl.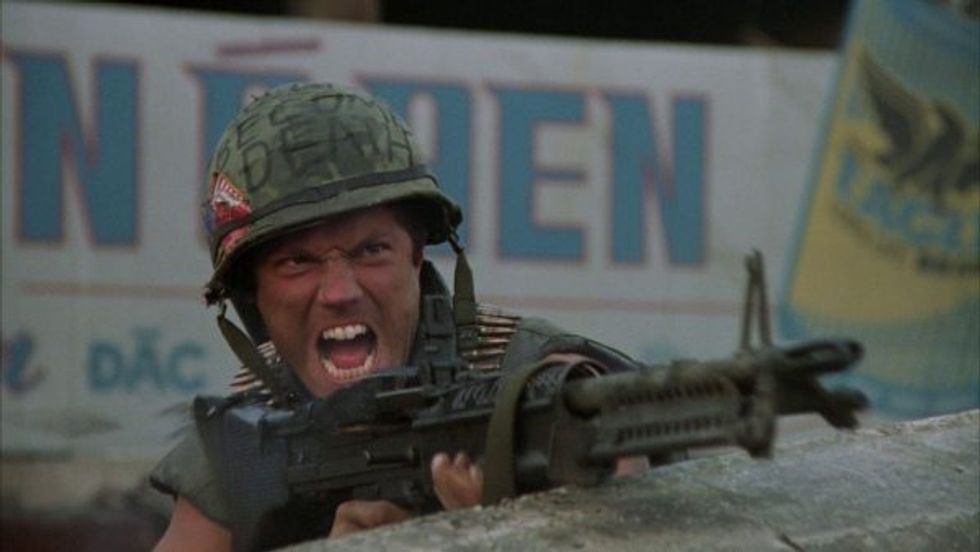 I need a beer! (Source: WB/Screenshot)
6. Pvt. Valentine (Private Valentine: Blonde & Dangerous)
Since she's a "looker," she'll be able to bring her hot friends to the bar for you to meet. It's a win-win situation.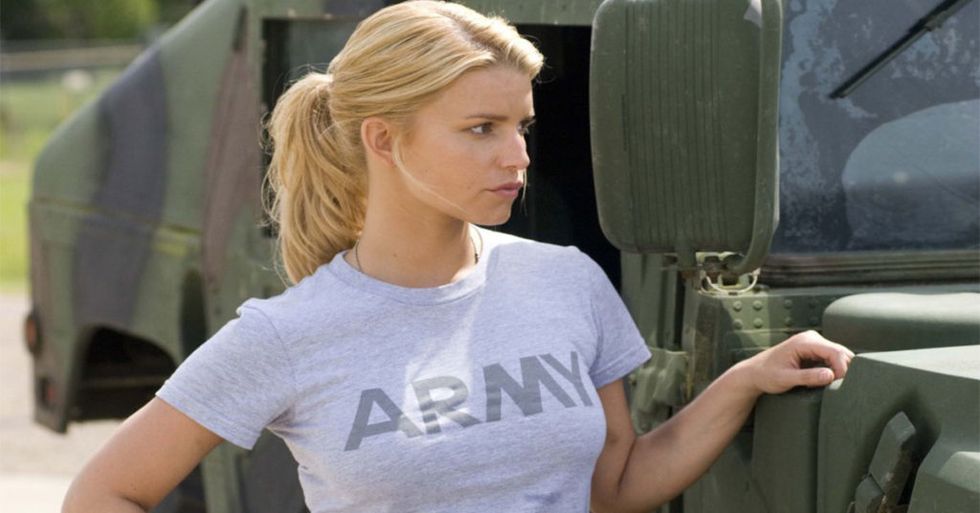 She wears that shirt well. (Source: Oasis Films/ Screenshot)
7. Bill Kilgore (Apocalypse Now)
This Army renegade loves the smell of napalm in the morning and killing the enemy while shirtless. You know he has some epic stories that only come out with some expensive scotch.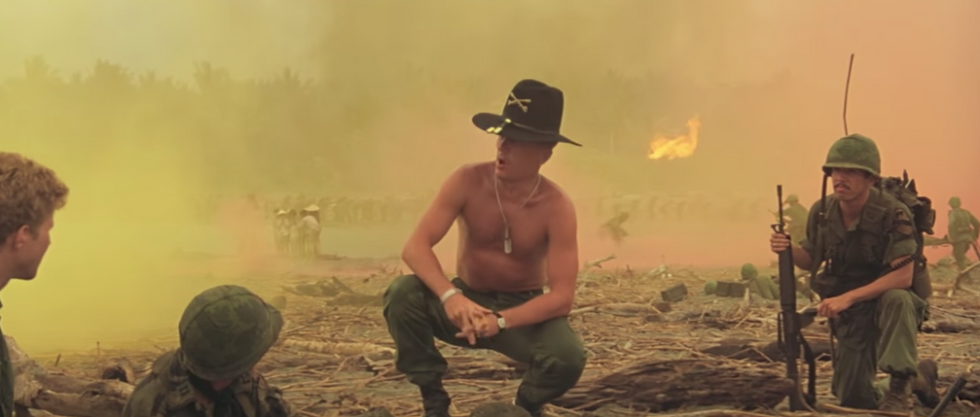 (Source: MGM/Screenshot)
8. Gunny Hartman (Full Metal Jacket)
Before his untimely murder in the first act, this fair but tough drill instructor probably had some hilarious stories of how he used to mind f*ck Marine recruits.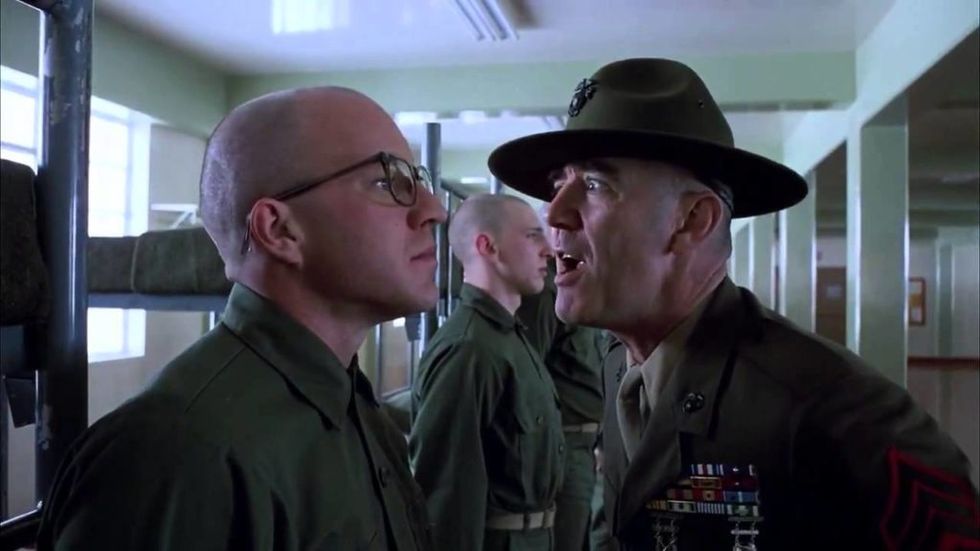 I ordered a double whiskey you miserable puke! (Source: WB/ Screenshot)
9. Maverick (Top Gun)
Who else would be your wingman at the bar, fly inverted, and then go buzz the tower during the after party with you?

"She's lost that love and feeling." (Source: Paramount/ Screenshot)
Who would be on your list of drinking buddies? Comment below.