Articles
July 25, 2016 16:18:51 EST
Some of the lore around "Old Blood n' Guts" Patton is common knowledge: He carried distinctive ivory-handled revolvers, he believed in reincarnation, and he infamously slapped two of his soldiers who were suffering from "battle fatigue." But here are a few things you might not have known about "Old Blood n' Guts."
---
1. He was a terrible student at West Point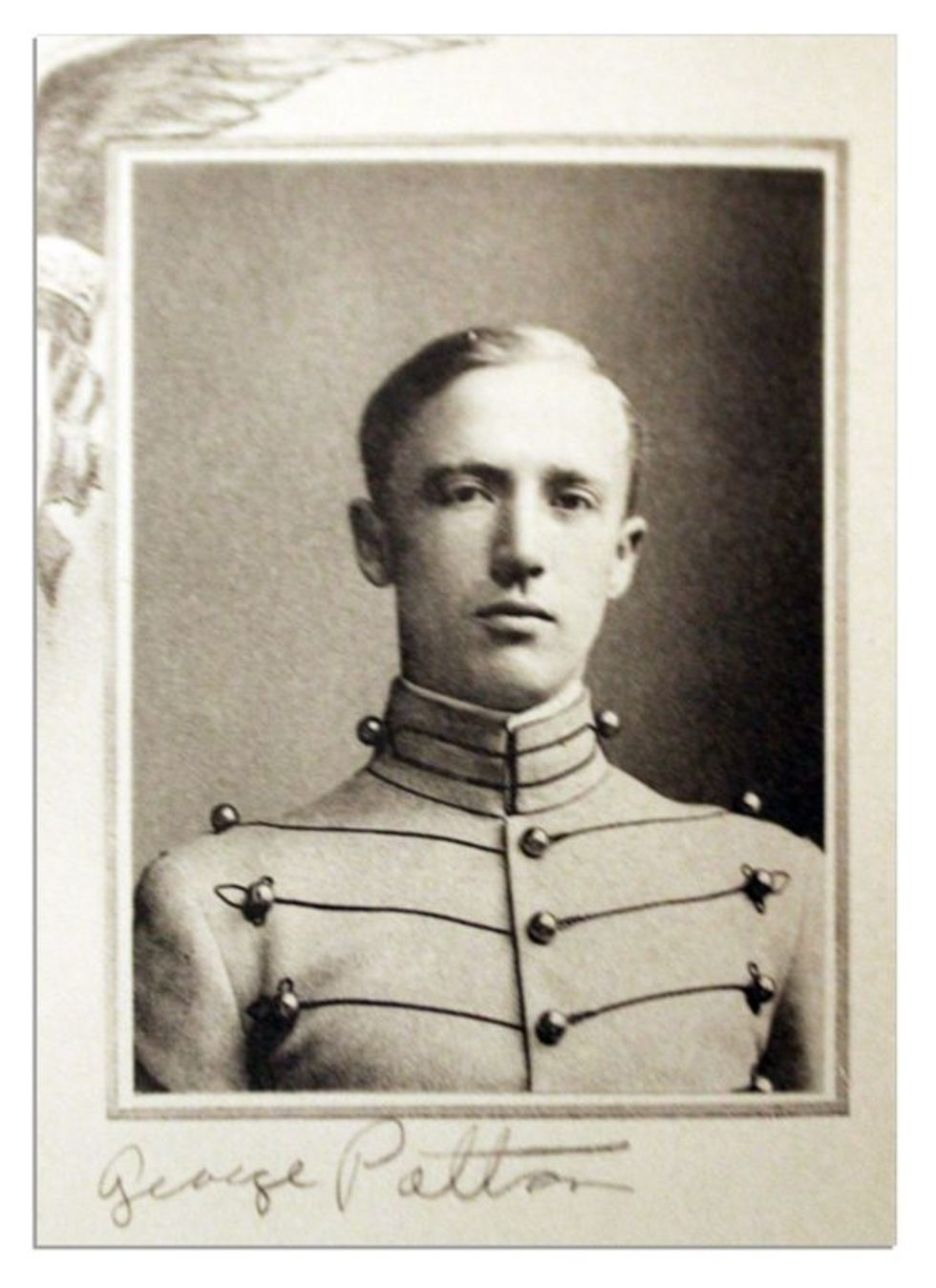 Patton in the West Point yearbook, 1909.
The man who would become one of America's greatest fighting generals struggled during his first year at the U.S. Military Academy. He had to repeat his plebe year because he failed mathematics. He worked with a tutor for the rest of his time there, graduating 46th in a class of 103.
2. He predicted the Japanese sneak attack on Pearl Harbor
Patton served in Hawaii before World War II as the G-2 (intelligence) on the General Staff. He watched the rise of Japanese militancy in the Pacific, especially their aggression against the Chinese. In 1935, he wrote a paper called "Surprise" that predicted the Japanese attack on the U.S. islands with what one biographer called "chilling accuracy."
3. He was an Olympic athlete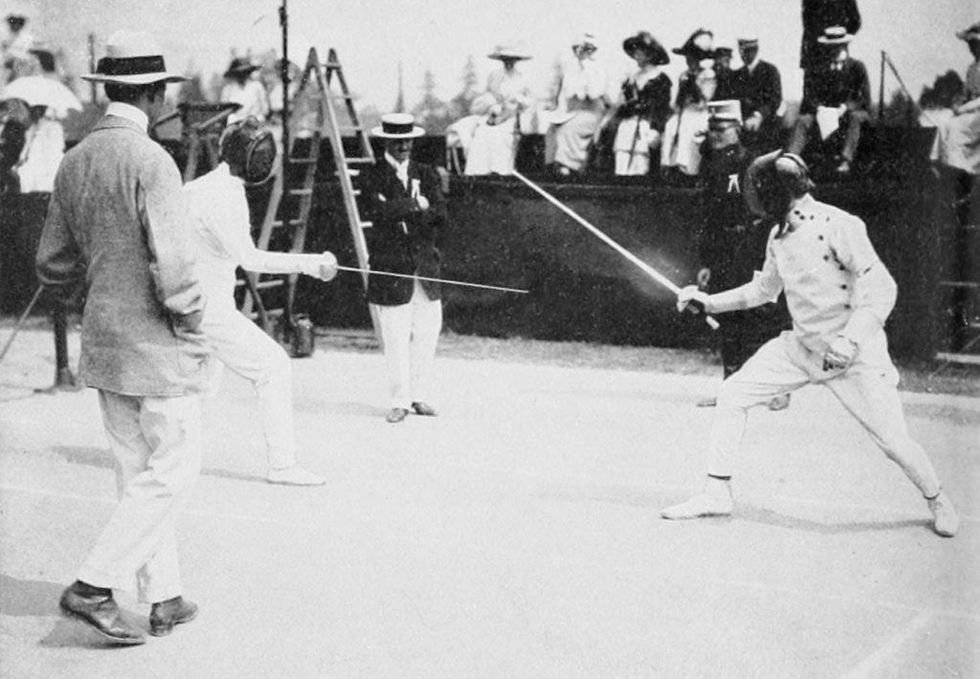 Patton (at Right) in the 1912 Olympics.
The first-ever modern pentathlon was held at the 1912 Olympics in Stockholm. The event is comprised of fencing, shooting, swimming, riding, and cross-country running. Patton placed fifth in the competition and was the only non-Swede to place.
4. He designed the sword his cavalry troops would use