Articles
March 31, 2016 12:01:59 EST
The "Nuclear Club" is a term used informally in geopolitics for the group of nations who possess nuclear weapons. The Nuclear Non-Proliferation Treaty (NPT) of 1968 was designed to prevent the spread of nuclear weapons and limit the Nuclear Club to five members. A few countries declined to sign the treaty and have since joined the club.
---
Though the NPT restricts weapons tech, it does reserve the right of the peaceful uses of nuclear technology for any country, for things like energy production and medical and scientific advancements.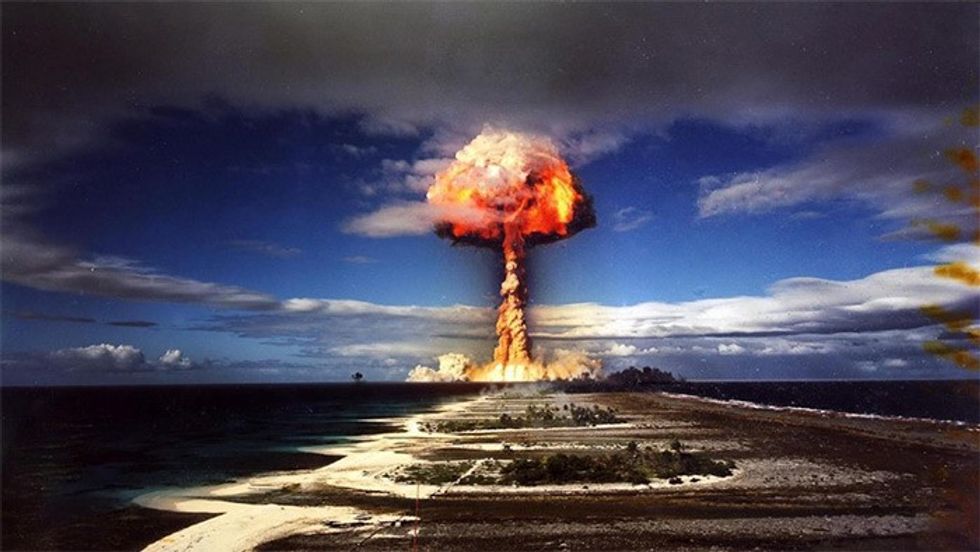 India and Pakistan developed nuclear warheads in 1998. In 2003, North Korea withdrew from the NPT and has since tested a number of weapons. At the time of the NPT signing, it was estimated that 20-30 countries would have nuclear weapons by 1985. Despite some proliferation setbacks, only three (maybe four) developed them.
8. Only two countries possess worldwide nuclear capabilities.
Only the United States and Russia have the ability to strike anywhere in the world, either through Intercontinental Ballistic Missiles or from submarine-based weapons. India and Pakistan have regional strike capabilities. The range of Israel's and North Korea's weapons are unknown.
9. Three countries actually inherited nuclear weapons.
Belarus, Kazakhstan, and Ukraine inherited stockpiles following the fall of the Soviet Union. They returned the weapons to Russia and signed on to the NPT.