Articles
May 31, 2017 18:18:39 EST
Alleen Cooper's son Larry was serving in Vietnam during that war — and, like many mothers who children have served in wartime, she set him letters. Her son returned from the war, and suffers from post-traumatic stress disorder, but she hasn't stopped writing.
---
In fact, according to WHNT.com, her son was not the first serviceman overseas to get a letter. She began writing troops during World War II.
"A lot of soldiers don't get any mail at all," Larry Cooper told WHNT.com, adding that Mrs. Cooper's mission is personal.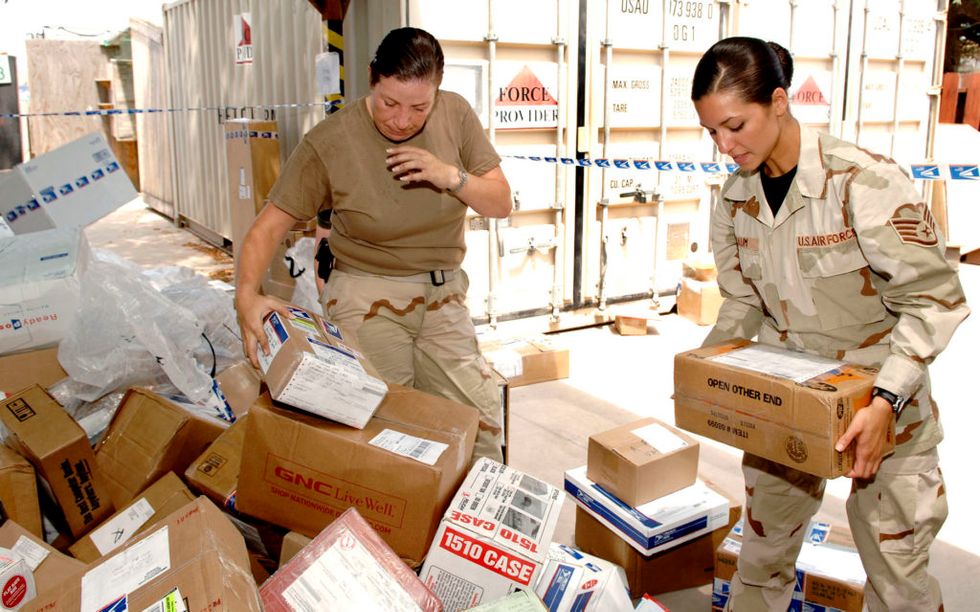 Air Force Staff Sgt. Beatriz Baum works alongside Navy Petty Officer 3rd Class Misty Parker during a scramble to unload more than 5,000 lbs. of mail slated for delivery to service members deployed to Joint Task Force Horn of Africa at the postal center at Camp Lemonier in Djibouti. (U.S. Air Force photo/Daren Reehl)
According to WGNTV.com, since she started keeping count six years ago, Mrs. Cooper, a 98-year-old grandmother from California, has written over 7,000 letters by hand, and all of them have been unique and at least four pages long. And let's just repeat the fact that she's been doing this since World War II, folks.
Just prior to Memorial Day weekend, she connected with one of the servicemen she had written, Marine Staff Sgt. Chris Cantos. When Cantos deployed to Afghanistan in 2010, his unit had no internet access. Their only lifeline was what gets derisively called "snail mail."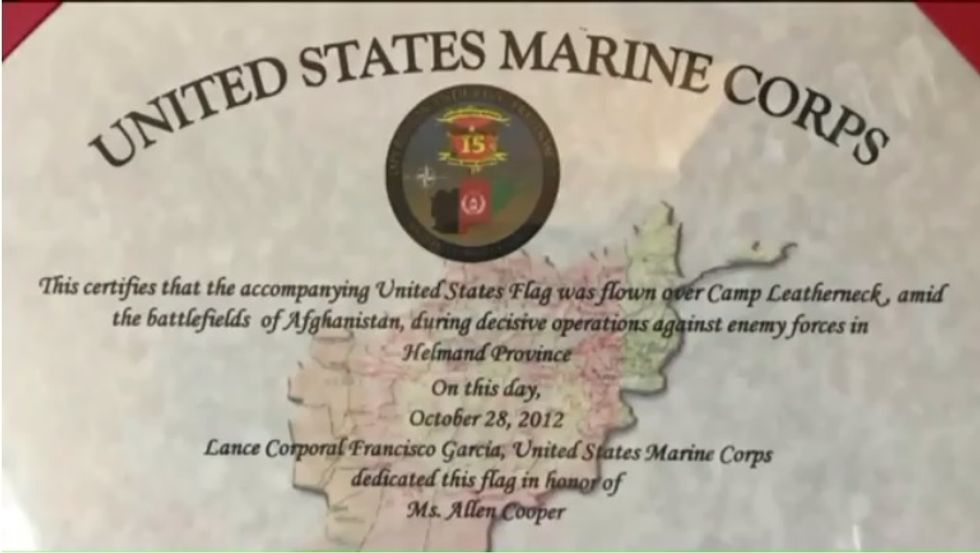 One of the many certificates Mrs. Cooper has received from troops she has written to. (Video screenshot from WGNTV.com)
"She would always send us clippings and jokes. She would tell us about her day," Cantos told WHNT.com.
One of the other troops who received a letter was a wounded soldier in the hospital. He had lost an ear, and needed to get a new one.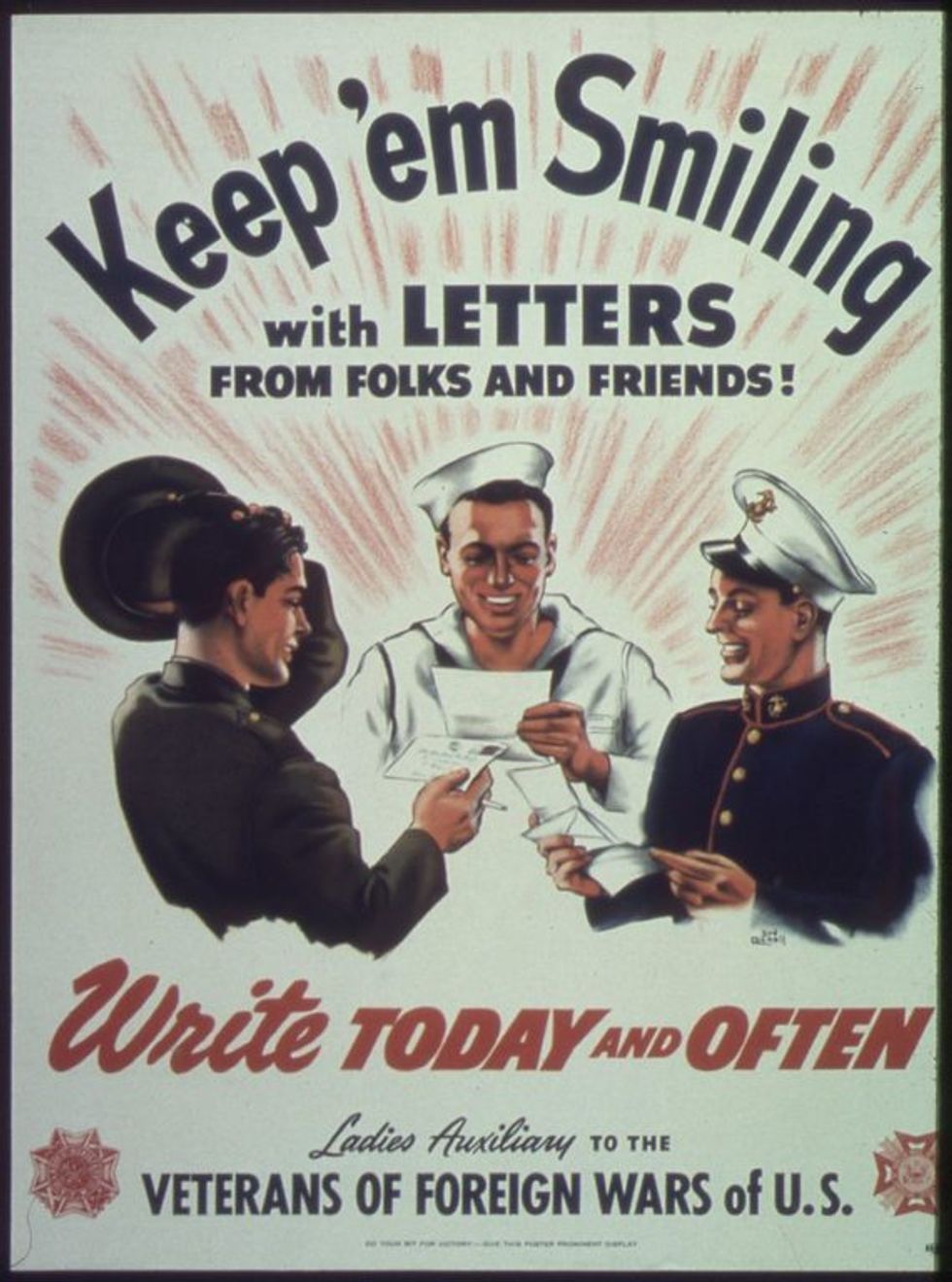 A poster from the Ladies' Auxiliary of the VFW, urging people to write to servicemen. (National Archives)
"All of the time I think of these people and their families at home," Mrs. Cooper told WHNT.com.
These days, she will admit her hands are getting tired. But she will keep writing the troops for as long as she can.