Articles
August 11, 2017 11:18:14 EST
A female officer has neared the halfway mark of the Marine Corps Infantry Officer Course – further than previous women have progressed.
---
According to a report in the Marine Corps Times, the unidentified officer has roughly eight weeks left. Two female Marine officers have graduated the Army artillery course, and one had graduated the Army's armor course. As many as 248 women are in ground combat units that were once restricted to men only as of July 19, 2017.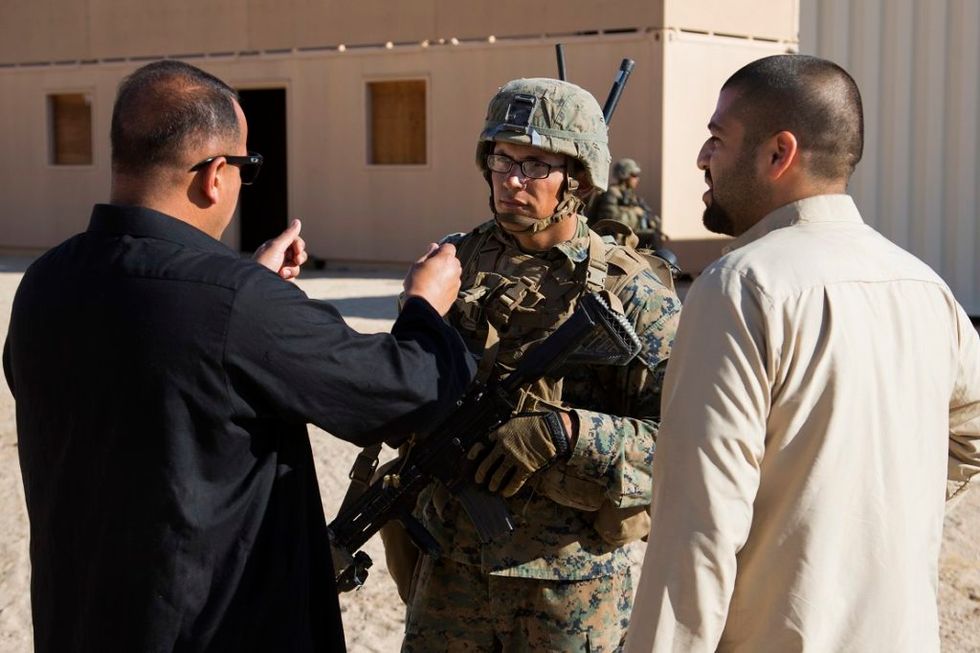 A student with Infantry Officer Course speaks to role-players at Range 220, the Combat Center's largest military operations on urbanized terrain facility, Sept. 22, 2016, as part of Exercise Talon Reach. (Official Marine Corps photo by Lance Cpl. Eric Clayton/Released)
"These are successes that never seem to get out in the press," Gen. Glenn Walters, the Assistant Commandant of the Marine Corps said during a media roundtable.
The event also touched on what the Marine Corps Times report described as measures to "eliminate attitudes" that lead to the investigation of a Facebook group known as Marines United.
The last woman to attend the course was dropped after 12 days for failing to complete two conditioning hikes. The Washington Post reported 29 women had tried and failed to complete the very difficult course.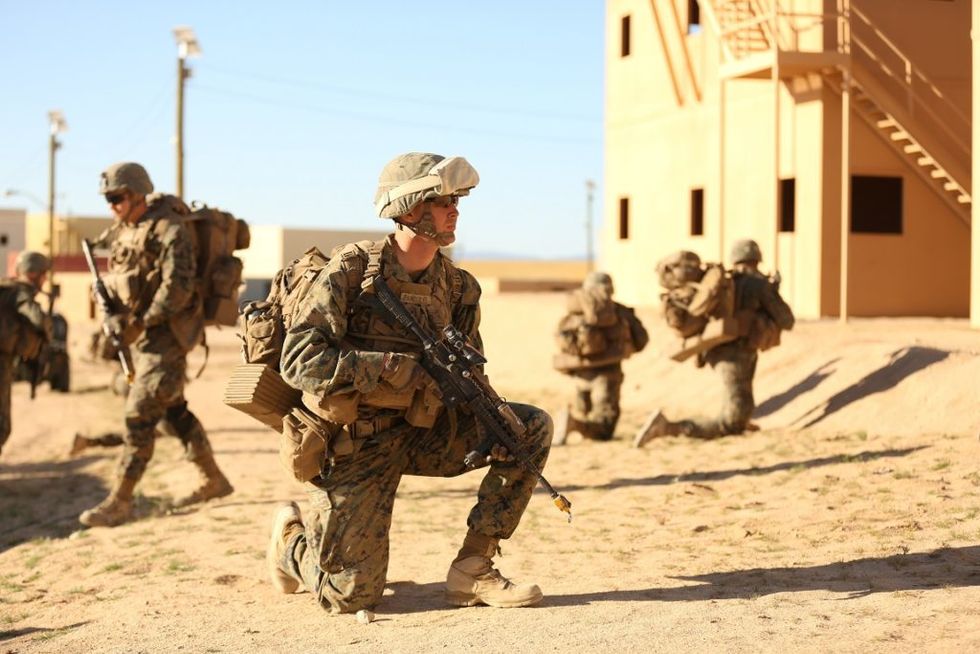 2nd Lt. Anthony Pandolfi, student, Infantry Officers Course 2-15, posts security after entering Range 220 during exercise Talon Reach V aboard the Combat Center, March 25, 2015. (Official Marine Corps photo by Lance Cpl. Thomas Mudd/Released)
The opening of direct ground combat roles to women was announced in 2012, but the effort turned controversial in 2015 when then-Secretary of the Navy Ray Mabus criticized a Marine Corps study that showed that 69 percent of the tasks were performed more efficiently by all-male units.
That lead to a dust-up with Sgt. Maj. Justin Lehew, who received the Navy Cross for heroism during Operation Iraqi Freedom.
No women have yet entered Marine Special Operations Command's combat elements, but some are in support units. The first woman to try to complete SEAL training as an officer dropped out after a week, according to a report by DailyWire.com, which noted another female sailor is training to be a Special Warfare Combatant Craft crewman.