Articles
June 02, 2017 17:26:51 EST
Two U.S. aircraft carriers that are to train together in the Sea of Japan might be joined by a Nimitz-class nuclear-powered aircraft carrier sailing from a U.S.naval base, according to a Japanese press report.
---
The USS Ronald Reagan and Carl Vinson are to conduct joint exercises June 1 with a convoy from Japan's maritime self-defense forces, the Yomiuri Shimbun reported.
A Japanese government official who spoke on the condition of anonymity confirmed the drills. The newspaper reported the aim of the exercise is to deter North Korea, following repeated launches of ballistic missiles.
Japan deployed the helicopter carrier JS Hyuga from Maizuru base in Kyoto the morning of May 31.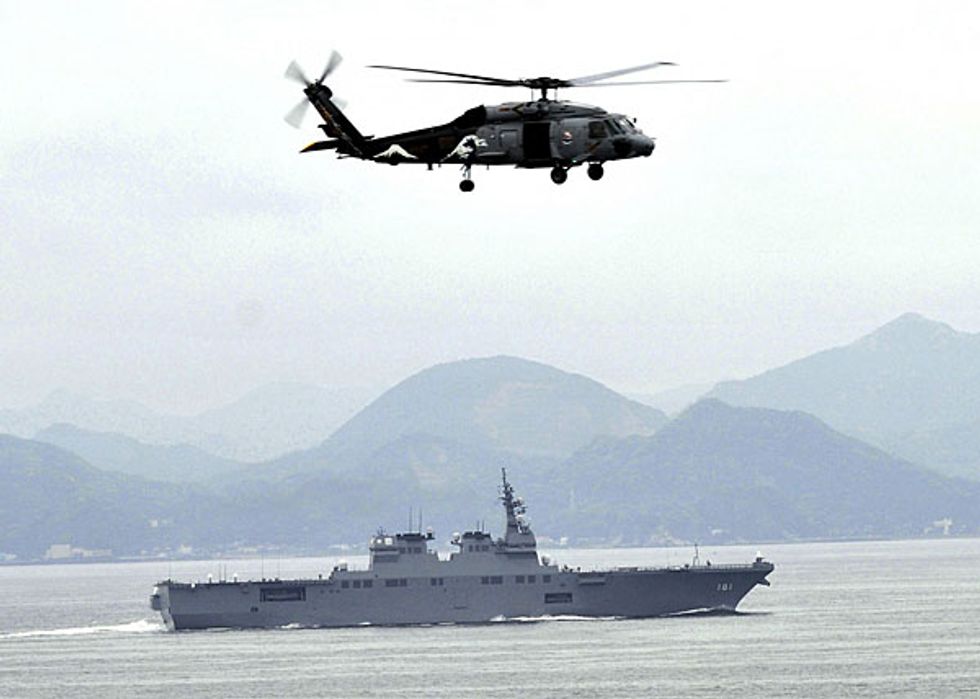 An SH-60 Sea Hawk helicopter flies near the Japan Maritime Self-Defense Force helicopter destroyer JS Hyuga. (U.S. Navy photo by Seaman Danielle A. Brandt)
The Ronald Reagan traveled separately to the Sea of Japan, also known as the East Sea in South Korea, by sailing through the Tsugaru Strait between the islands of Hokkaido and Honshu.
The Carl Vinson previously trained with the South Korean military in late April, and the Ronald Reagan completed a routine inspection on May 16.
The Ronald Reagan then conducted flight training near southern Japan before heading out to areas closer to North Korea from its home port of Yokosuka, according to the report.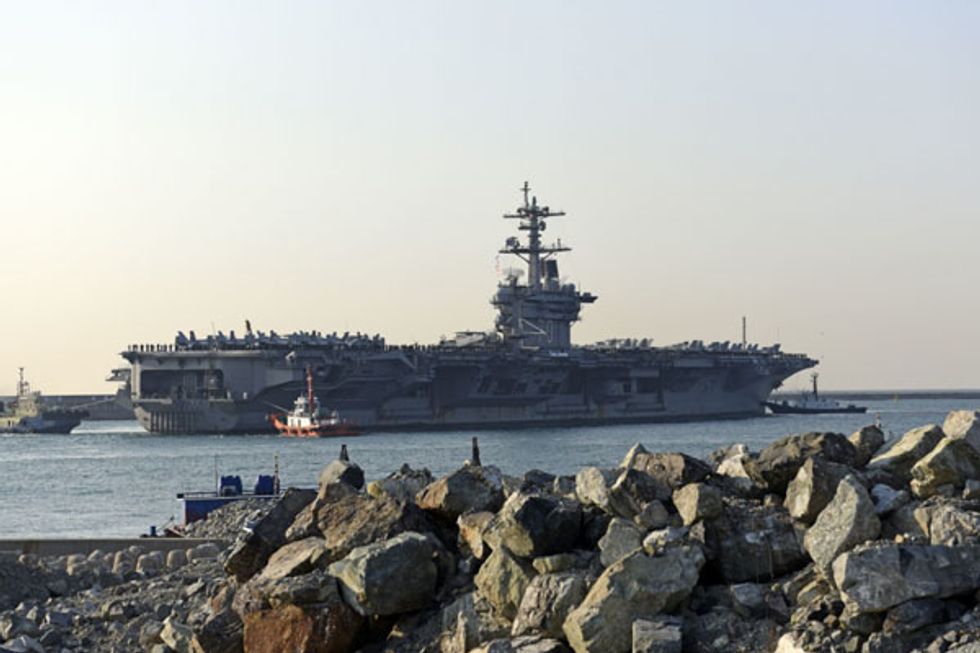 Nimitz-class aircraft carrier, USS Carl Vinson (CVN-70) pulls into Republic of Korea (ROK) Fleet headquarters. (U.S. Navy photo by Mass Communication Specialist 2nd Class Jermaine M. Ralliford)
A Nimitz-class nuclear-powered aircraft carrier traveling from Naval Base Kitsap in Washington State could join the aircraft carriers, or be stationed in another area of the Pacific, but an exercise involving all three U.S. aircraft carriers would be unprecedented, the Yomiuri reported.
Pyongyang's Workers' Party newspaper Rodong Sinmun stated Wednesday the state's "highest leadership," Kim Jong Un, can order the launch of an intercontinental ballistic missile at any time and place in response to what it claims are U.S. "threats" that include joint drills with U.S. allies in the region.