Articles
January 13, 2016 14:13:19 EST
The Air Force spent a lot of time trying to mothball the A-10 Thunderbolt II over the past few years. After realizing there is no reliable close-air support (CAS) alternative to the airframe, however, Congress fought the Air Force at nearly every turn.
---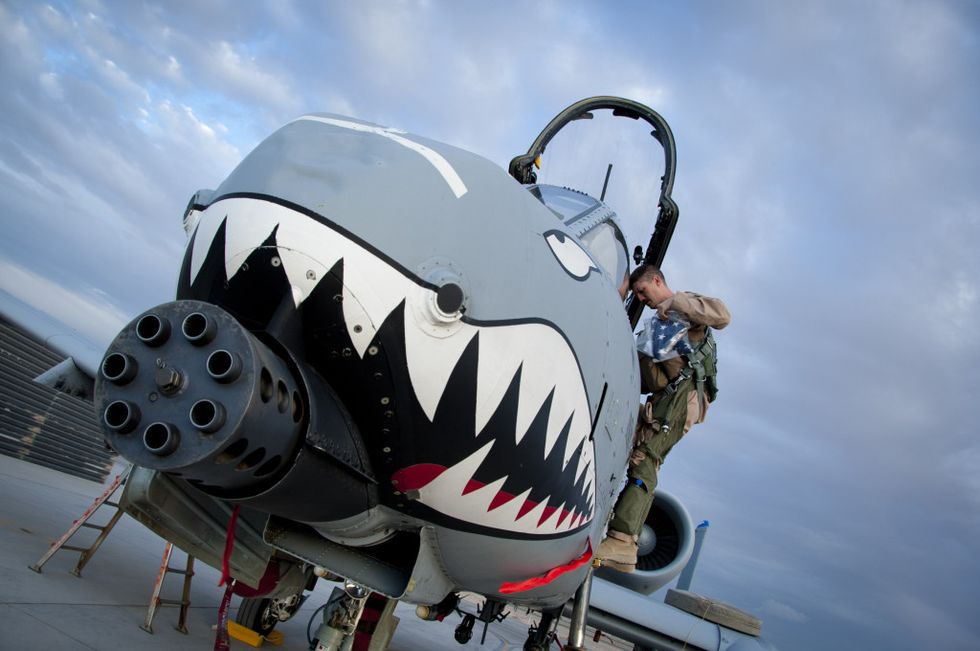 U.S. Air Force Combat Control JTACs from the 21st Special Tactics Squadron call for close air support from a A-10 Thunderbolt II while attending the Air Force's JTAC Advanced Instructor Course (U.S. Air Force photo by Tech. Sgt. Michael R. Holzworth)
The Pentagon is due to submit its 2017 budget proposal to Congress next week and officials tell Defense One the life of the plane will be extended because of that demand. Congress criticized the Air Force for attempting to retire the A-10 without a replacement plan.
As part of the most recent National Defense Authorization Act (NDAA), Congress mandated the Air Force couldn't retire the plane without an independent study to find a replacement with the "ability to remain within visual range of friendly forces and targets to facilitate responsiveness to ground forces and minimize re-attack times … the ability to operate beneath low cloud ceilings, at low speeds, and within the range of typical air defenses found in enemy maneuver units …  the ability to deliver multiple lethal firing passes and sustain long loiter endurance to support friendly forces throughout extended ground engagements."