Articles
December 28, 2015 13:12:18 EST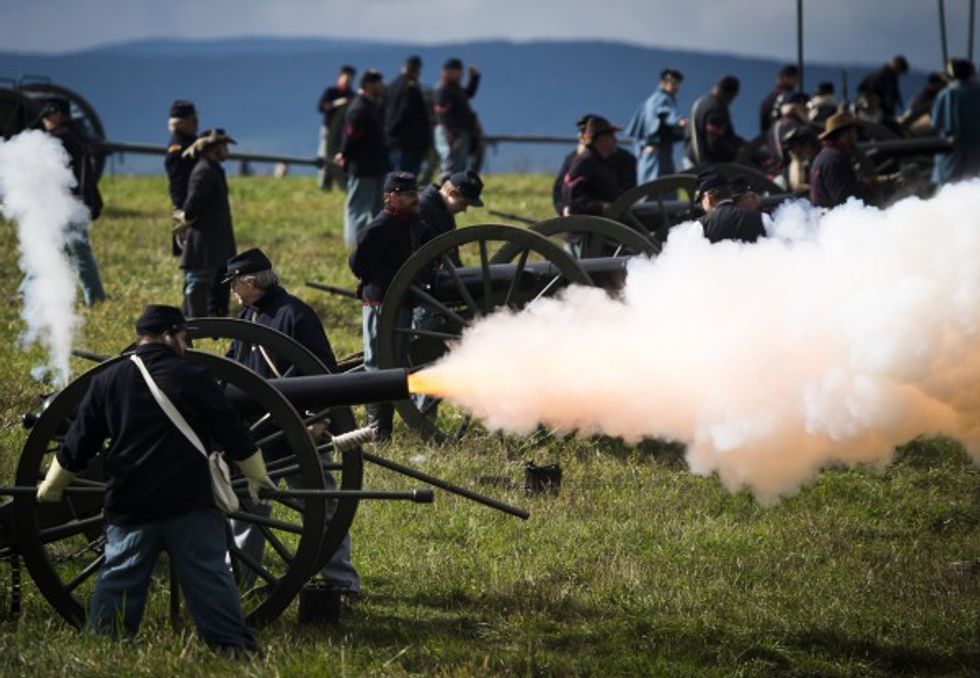 Staff Sgt. Andrew Lee | Airman Online
For just a few days, re-enactors like the Withrows not only try to help re-create historic battles, but also get a taste of the living experiences Soldiers on both sides endured in the Civil War. Along with the bonding experiences when they swap war stories and glimpses of their lives with fellow re-enactors, they also sometimes experience some harsh conditions. They faced below freezing weather at the Battle of Sailor's Creek in April, and there was the other extreme, where they faced temperatures above 100 degrees with elevated humidity at the 150th Battle of First Manassas in July 2011.
"We got just a little taste of some of the environmental conditions these Soldiers went through," Brian said. "The difference was we came out and may experience some of those conditions for a weekend. That gives you an appreciation for the fact that these guys did this week on end, month on end, on forced marches of 10 to 15 miles, summertime and wintertime. Again, we get this little glimpse, just a little taste of what they may have experienced."
These days, it is difficult for both father and son to make every battle as they were able to do when Josh was younger. He's not able to attend most re-enactments because of his schedule as a legislative affairs manager for Freedom Works in Washington. Since his father retired, his schedule as a government employee at Fort Belvoir also keeps him busy. But their love of the hobby remains as strong as it was around that campfire 15 years ago. Hearing the fife and drums still sounds sweet to their ears.