Articles
November 16, 2015 10:32:55 EST
The Air Force has taken a beating in recent years over its desire to retire the legendary A-10 Thunderbolt II from those who fly the airplane, troops on the ground, and Congressional lawmakers. The aircraft is very clearly a beloved, useful close-air support tool.
---
For much of this time, the Air Force kept the A-10 on a very low profile, going so far as to suppress a video about it, made by its own Combat Camera unit. Now, it looks like the Air Force is embracing the ugly duckling of its tactical jet family.
"If I have them, I'm going to use them," Gen. Herbert "Hawk" Carlisle, the head of Air Combat Command, told Defense One. "They're a fantastic airplane and I'm going to take advantage of them."
The A-10 Warthog is the only aircraft built specifically for the CAS mission. The signature design feature is its 30mm gatling gun. The gun is more than 19 feet long and weighs more than 4,000 pounds. The distinctive sound made by the weapon (the BRRRRRT – created as rounds fire faster than the speed of sound), is music to the ears of the troops on the ground, so much so, the plane sometimes called "the grunt in the air." A-10 pilots often find themselves providing support at "danger close" distances.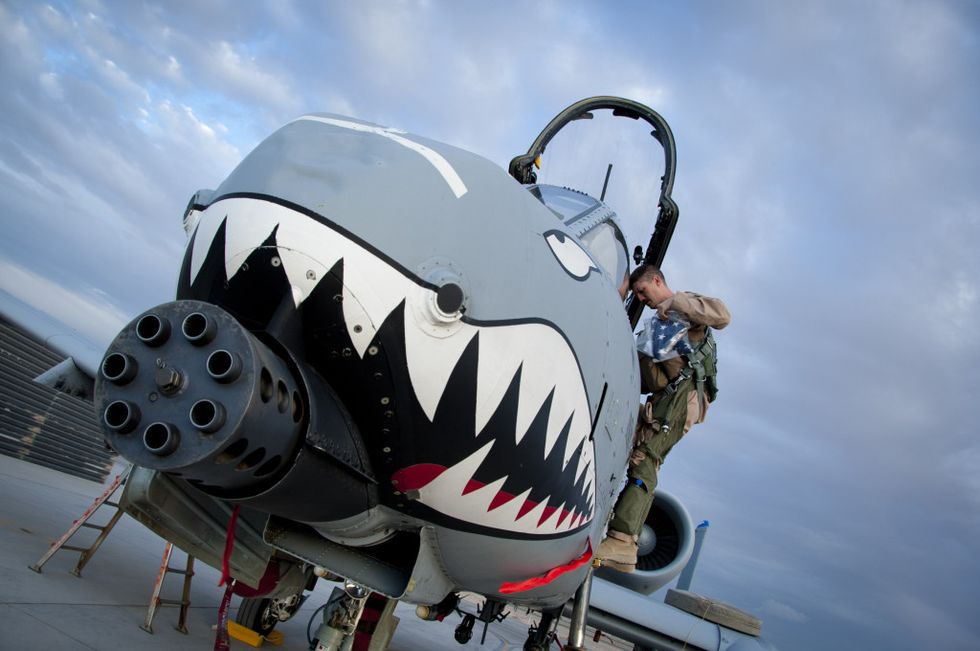 (U.S. Air Force photo by Senior Master Sgt. Rose Reynolds)
"I look forward to reviewing the Air Force's budget request early next year as it relates to the A-10," Ayotte continued. "If the Air Force decides to end its campaign to prematurely divest the A-10, it would be a great day for our ground troops and a terrible day for America's enemies."