Articles
July 17, 2020 14:49:17 EST
1. E-4 Nightwatch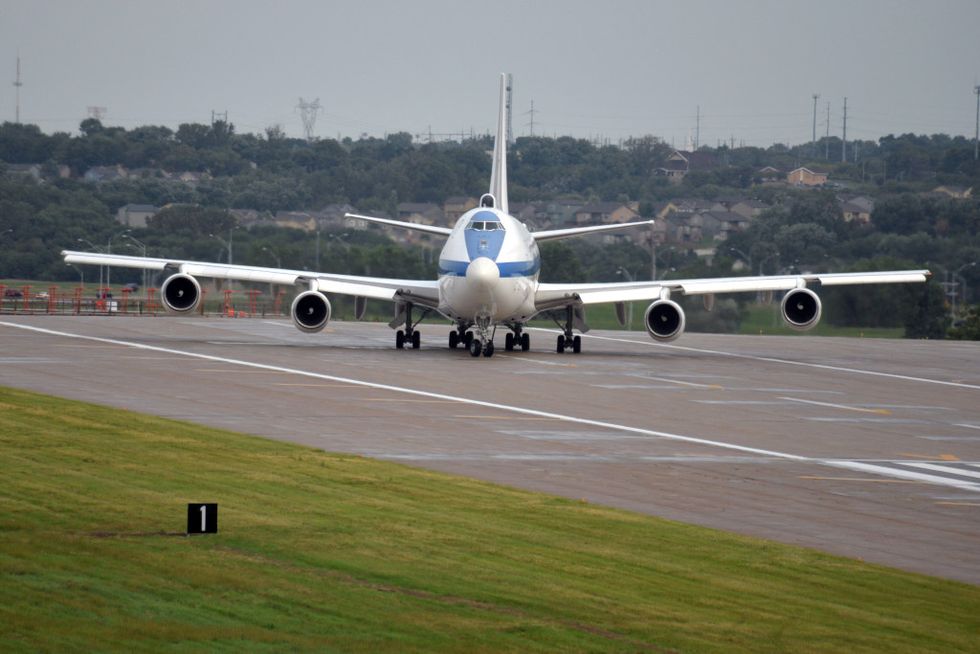 ---
A U.S. Air Force E-4B National Airborne Operations Center turns to align itself for takeoff Aug. 27, Offutt Air Force Base, Neb. Nicknamed "Nightwatch," the Boeing 747 serves as a survivable mobile command post for the president of the United States. (U.S. Air Force photo by Josh Plueger)
Who knew the President's mobile command post was an E-4? With all the latest and greatest gear to keep flying in the midst of all-out nuclear war and all its top secret countermeasures, it should come as no surprise that each of the Air Force's four converted 747s cost $159,529 per hour to fly.
2. B-2 Spirit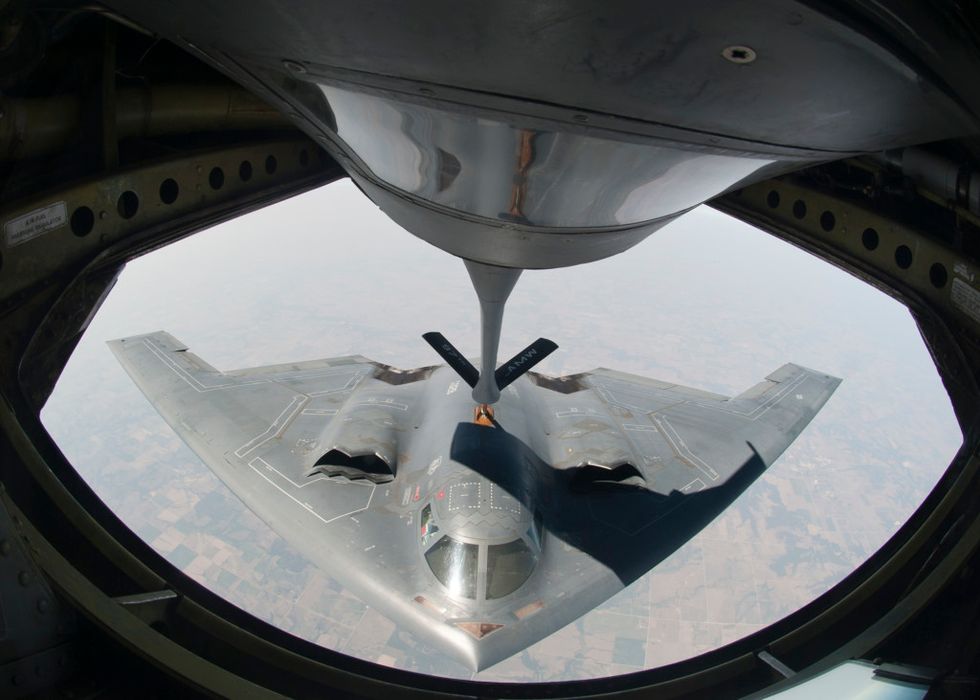 A KC-135 Stratotanker from Altus Air Force Base, Okla., refuels a B-2 Spirit Stealth Bomber from Whiteman AFB, Mo., during a refueling training mission (U.S. Air Force photo)
The B-2 literally costs more than its weight in gold. The Air Force's 20 B-2 bombers run along a similar price tag: $130,159 per hour.
3. C-5 Galaxy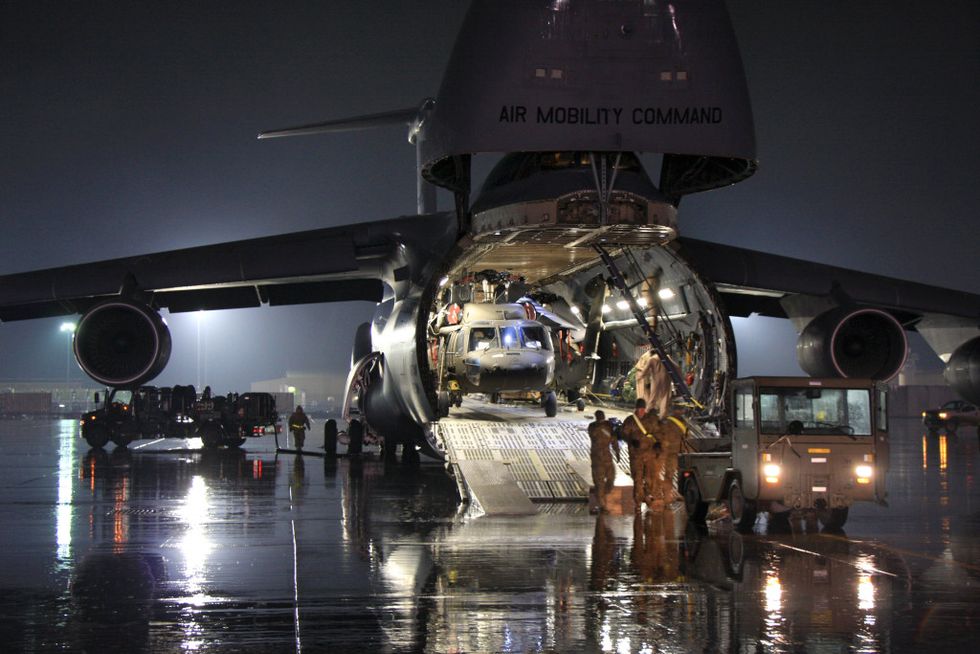 Ground crews unload a U.S. Army UH-60 Black Hawk helicopter from a U.S. Air Force C-5 Galaxy transport aircraft at Bagram Airfield, in Parwan province, Afghanistan. (U.S. Army photo by 1st Lt. Henry Chan)
The largest of the USAF cargo haulers, the C-5 can carry two Abrams tanks, ten armored fighting vehicles, a chinook helicopter, an F-16, or an A-10 and only costs $100,941 an hour to get the stuff to the fight.
4. OC-135 Open Skies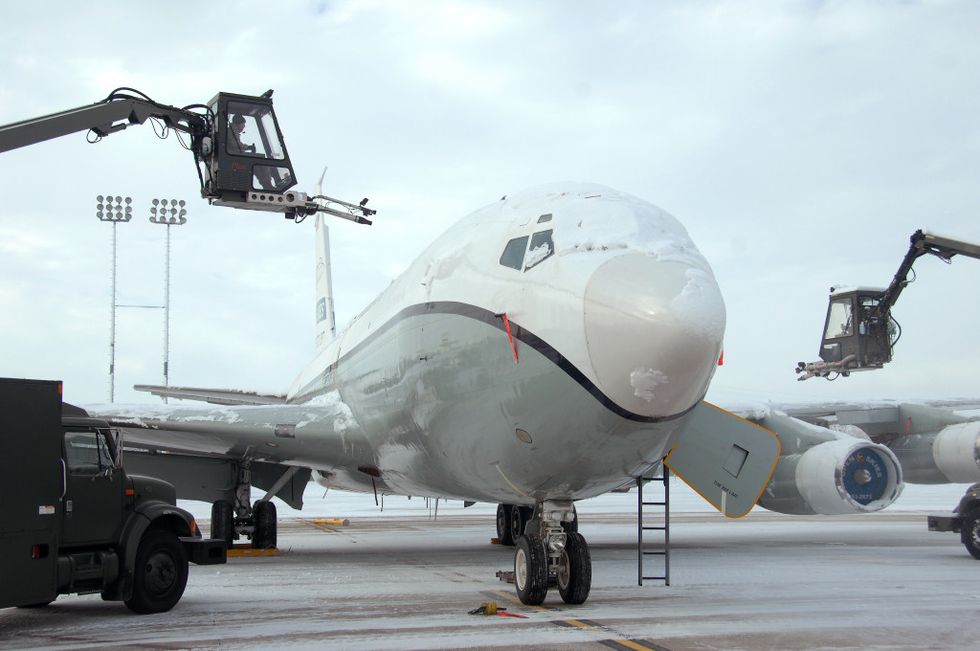 U.S. Air Force Senior Airman Kyle Kindig, left, and U.S. Air Force Senior Airman Riley Neads, right, operate air cannons from deicing trucks to blow snow off of an OC-135 Open Skies (U.S. Air Force photo by Delanie Stafford)
This plane was designed to keep tabs on the armed forces belonging to the 2002 signatories of the Open Skies Treaty, which was is designed to enhance mutual understanding and confidence by giving all participants, regardless of size, a direct role in gathering information about military forces and activities of concern to them. At $99,722 an hour, it's one expensive overwatch.
5. E-8C Joint STARS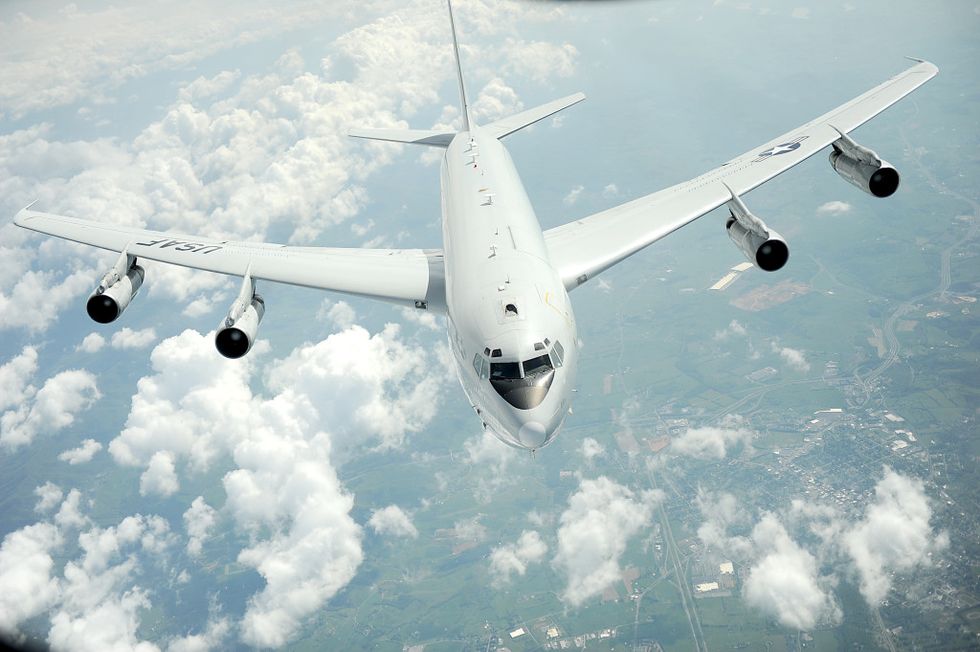 An E-8C Joint STARS from the 116th Air Control Wing, Robins Air Force Base, Ga., pulls away, May 1, 2012 after refueling from a KC-135 Stratotanker with the 459th Air Refueling Wing (U.S. Air Force photo)
The airborne battle platform costs $70,780 to keep flying. The E-8C Joint Surveillance Target Attack Radar System, or Joint STARS, is an airborne battle management, command and control, intelligence, surveillance and reconnaissance platform. Its primary mission is to provide theater ground and air commanders with ground surveillance to support attack operations and targeting that contributes to the delay, disruption and destruction of enemy forces.
6. B-52 Stratofortress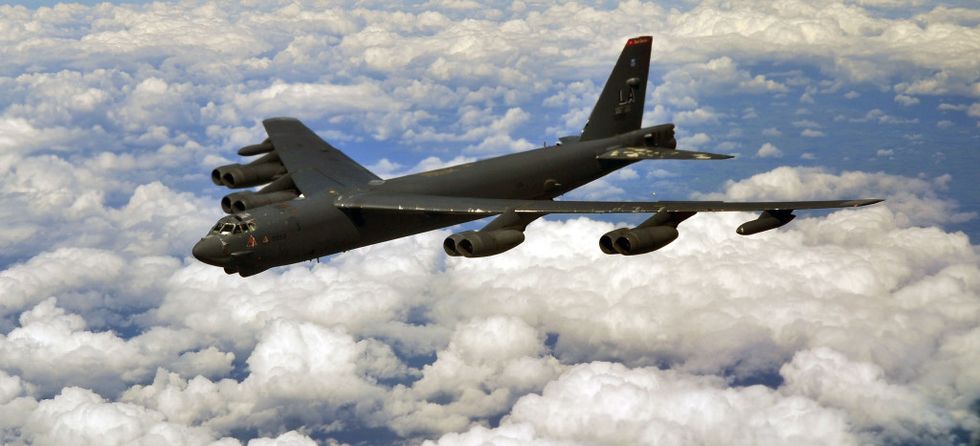 A B-52 Stratofortress deployed to RAF Fairdford, England from Barksdale Air Force Base, La., prepares to air refuel with a KC-135 Stratotanker from RAF Mildenhall (U.S. Air Force photo by Senior Airman Christine Griffiths)
Squeaking in just under the JSTARS cost, The B-52 BUFF (look it up) runs $70,388 per flying hour.
7. F-35A Lightning II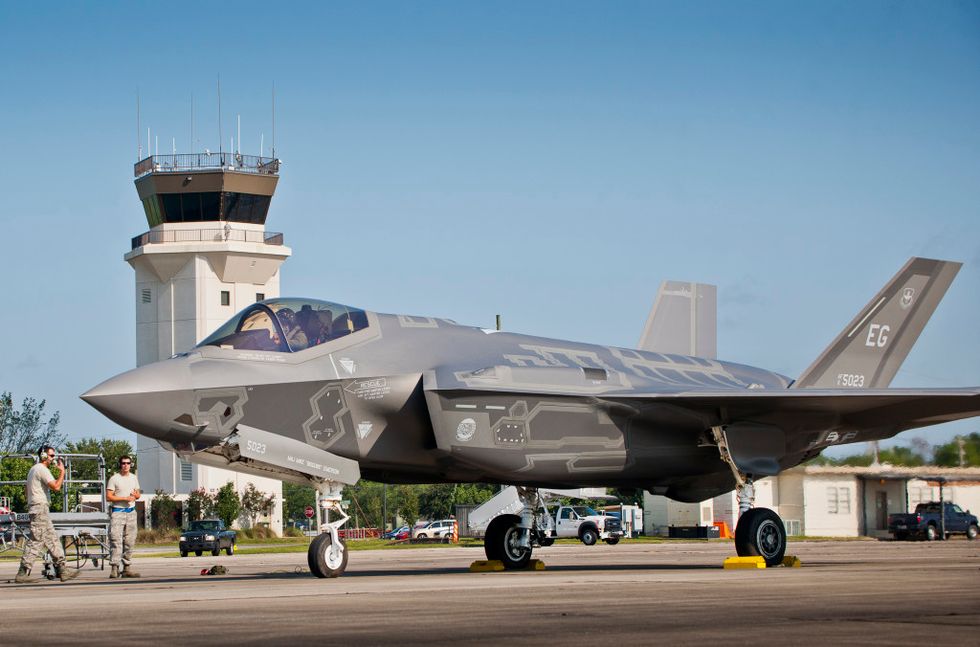 A 33rd Fighter Wing F-35A Lightning II powers down on the Duke Field flightline for the first time. (U.S. Air Force photo by Tech. Sgt. Sam King)
Despite its ballooning development costs, the F-35 isn't as expensive to fly as one might think, at only $67,550 an hour. (And that fact is one of the airplane's selling points.)
8. CV-22 Osprey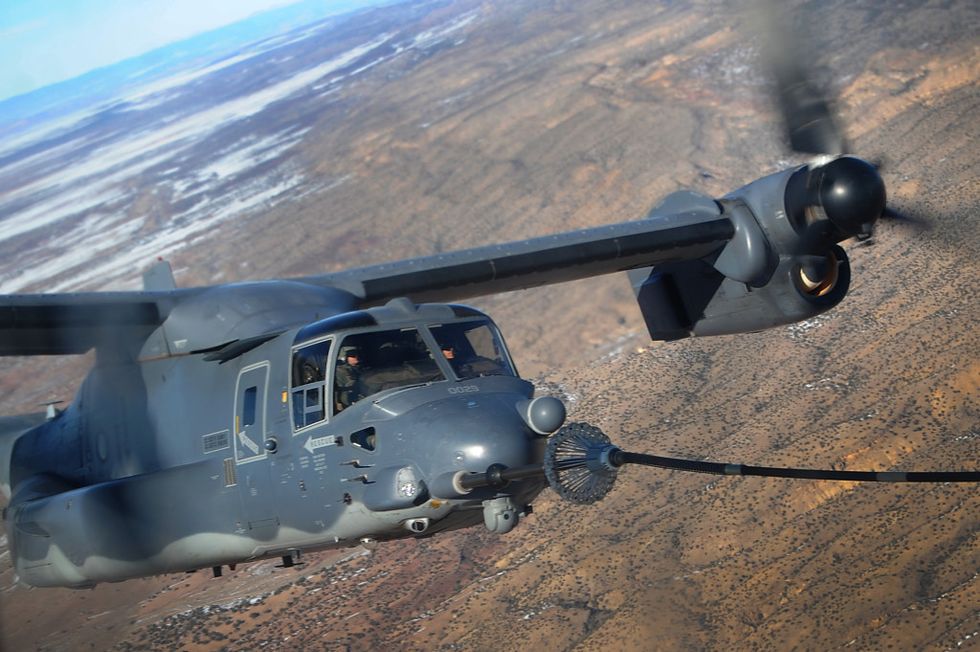 A 71st Special Operations Squadron CV-22 Osprey receives fuel from a 522 SOS, MC-130J Combat Shadow II aircraft, over the skies of New Mexico.
The USAF's special operations tiltrotor will run you $63,792 per hour.
9. B-1B Lancer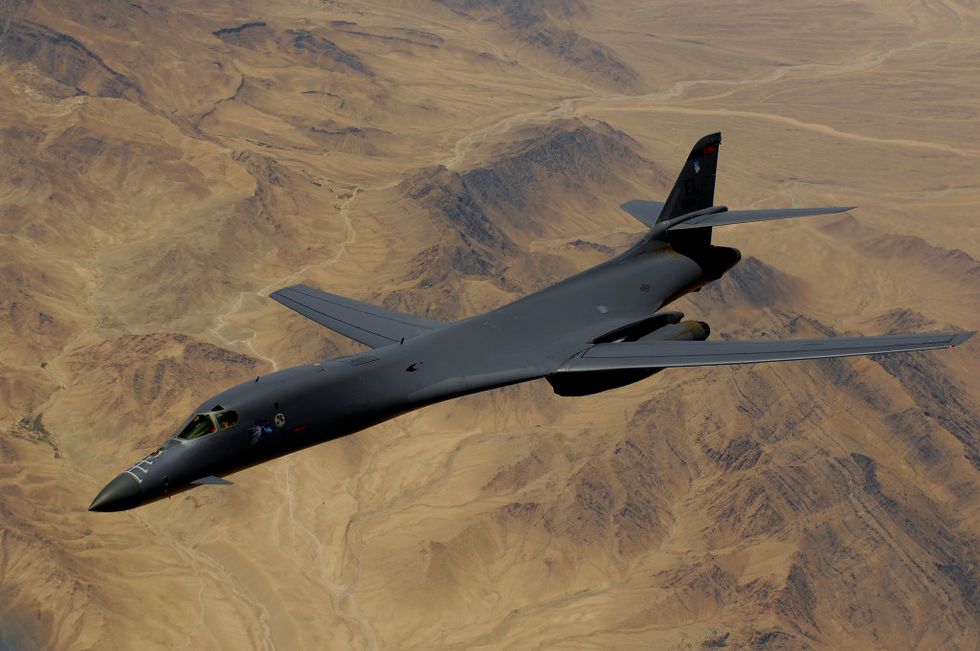 A U.S. Air Force B-1B Lancer aircraft banks away after receiving fuel from a KC-135R Stratotanker aircraft, not shown, during a mission over Afghanistan. (U.S. Air Force photo by Master Sgt. Andy Dunaway/Released)
The B-1 makes up sixty percent of the Air Force's bomber fleet and runs $61,027 per flying hour.
10. F-22 Raptor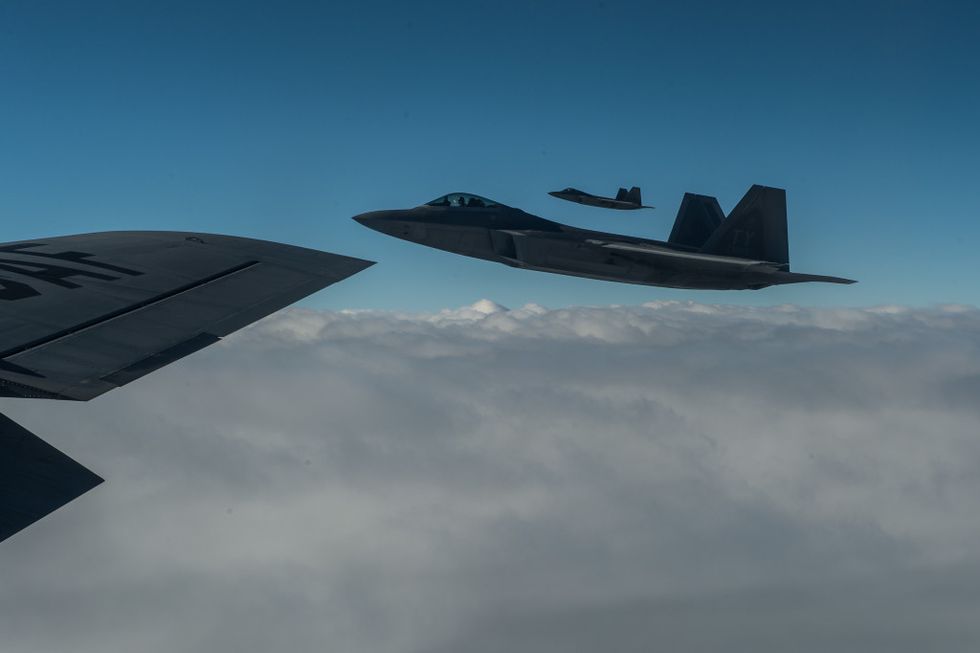 A F-22 Raptors from Tyndall Air Force Base, Fla., fly off the wing of a KC-135 Stratotanker on their way to Iraq. The F-22s are supporting the U.S. lead coalition against Da'esh. (U.S. Air Force Photo by Staff Sgt. Perry Aston)
The "best combat plane in the world" only cost $58,059 an hour to fly. Small price to pay for the best.
Honorable Mention: A-10 Thunderbolt II (aka "Warthog")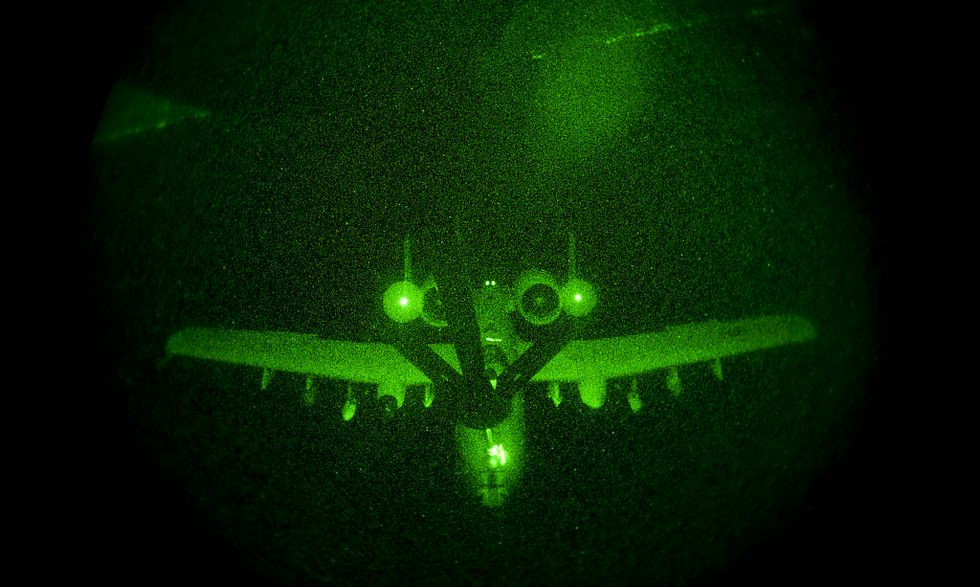 An A-10 Thunderbolt II, from Davis-Monthan Air Force Base, Ariz., approaches the boom of a KC-135 Stratotanker from McConnell Air Force Base. (U.S. Air Force photo byAirman 1st Class Colby L. Hardin)
The BRRRRRT costs a measly (by comparison, anyway) $19,051.