Articles
July 07, 2015 12:14:49 EST
Falling out of a perfectly good airplane is what airborne soldiers call "work."
---
While most Marines and soldiers walk or ride into battle, paratroopers pride themselves on getting into harder-to-reach spots, or dropping behind enemy lines. Though military strategists developed plans for their use before 1939, the use of "sky soldiers" was really perfected during World War II.
Perhaps the most famous use of paratroopers was during the Normandy invasion of 1944, when more than 13,000 airborne troops dropped from the sky behind German positions in France. Today, the U.S. and other countries still maintain airborne soldiers, or train up their special operations forces in airborne operations.
A common trope among the airborne is that it's crazy to "jump out of a perfectly good airplane." But if you think it's crazy, then you're probably just a leg (that's airborne talk for regular-old ground troops).
Check out 12 photos of U.S. and other airborne troops: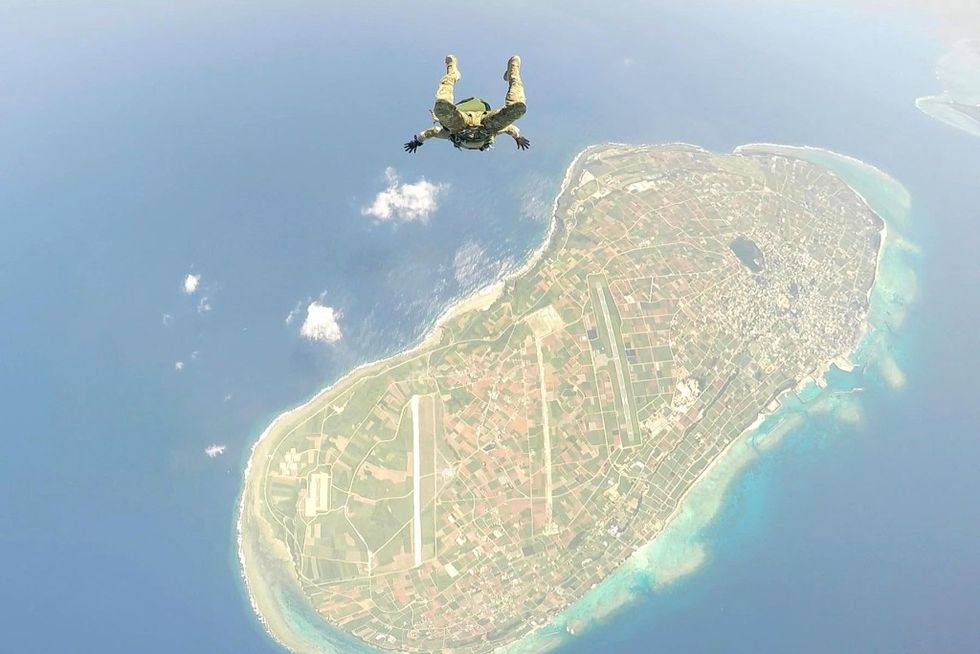 Photo Courtesy of 1st Special Forces Group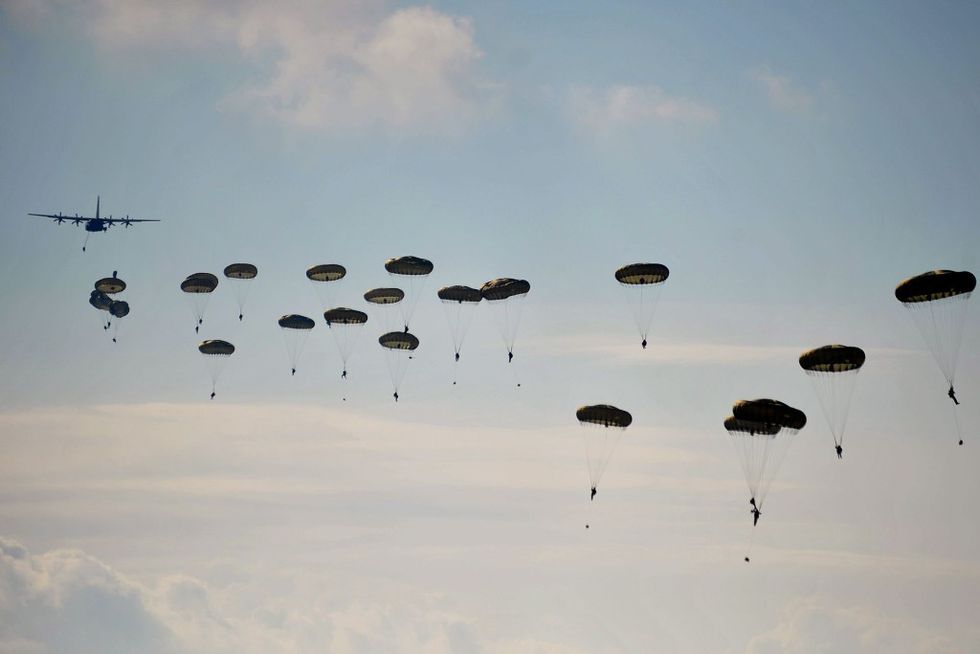 Paratroopers from Britain's 3rd Battalion, Parachute Regiment deploy from a French C160 Aircraft During Exercise Joint Warrior.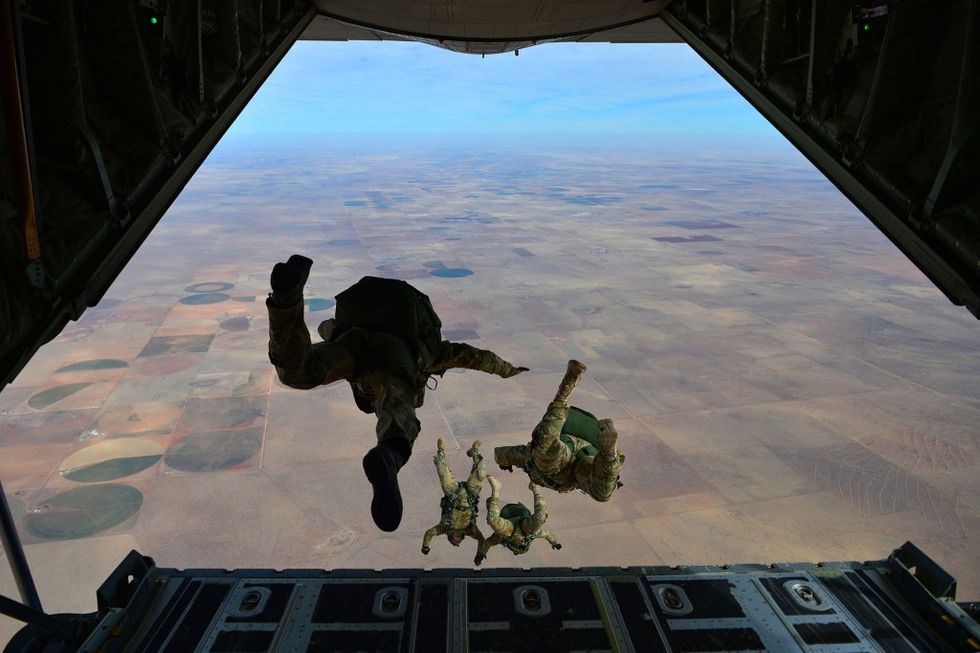 Members of the Air Force's 26th Special Tactics Squadron jump out of an MC-130.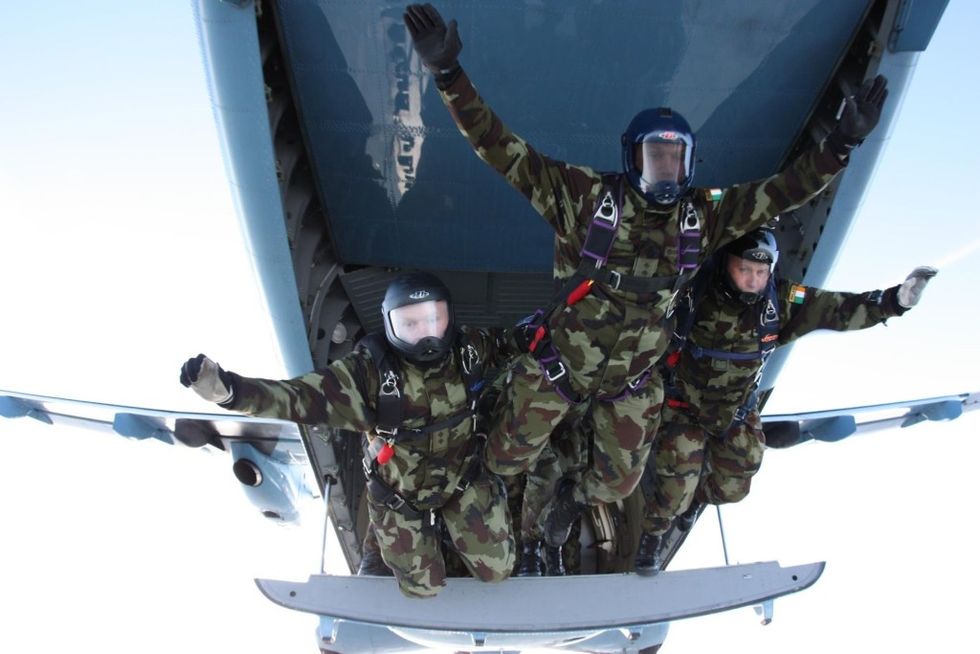 Irish Defence Force parachutists make a free fall exit from an Irish Air Corps CASA CN-235.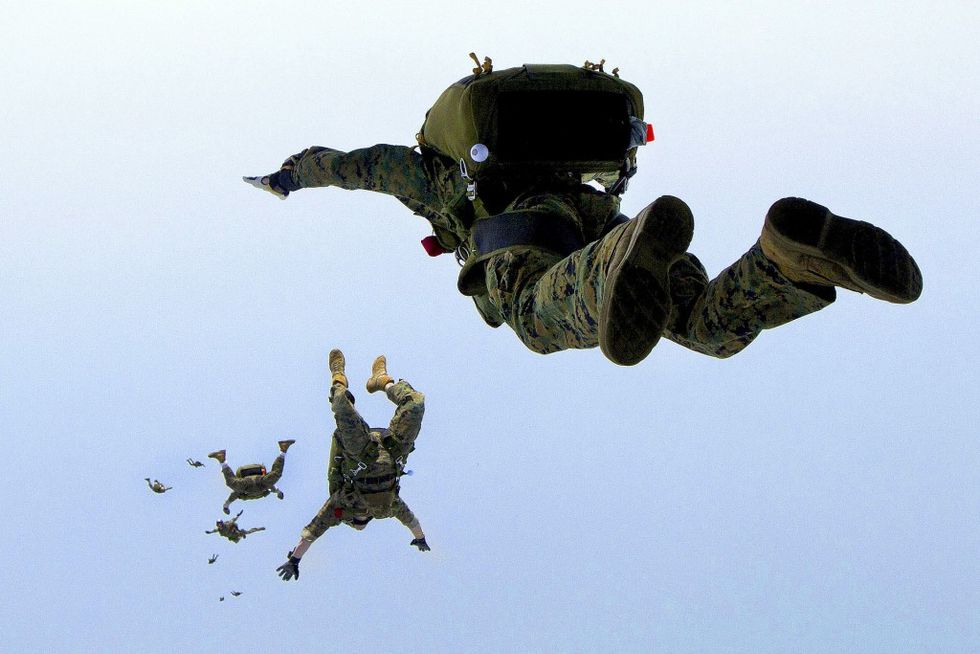 Marines jump out of the back of a KC-130J Hercules while conducting aerial delivery training during exercise Cobra Gold 2013 near Utapao Royal Thai Navy Air Field, Kingdom of Thailand, Feb. 15. Marines participated in the training with Royal Thai reconnaissance Marines, enhancing the two nations' combat readiness and military-to-military cooperation. The Marines are with 3rd Marine Reconnaissance Battalion, 3rd Marine Division, III Marine Expeditionary Force.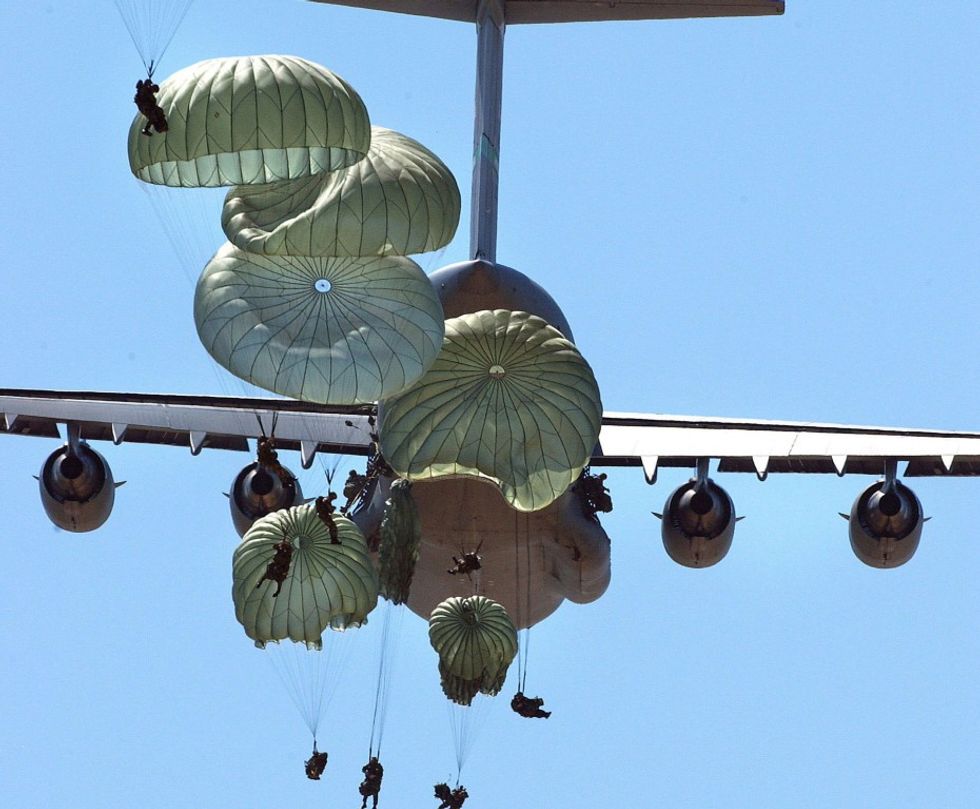 Paratroopers from the U.S. Army's 82nd Airborne Division jump from a C-17 Globemaster at Ft. Bragg, N.C., during Exercise Joint Forcible Entry in April 2005.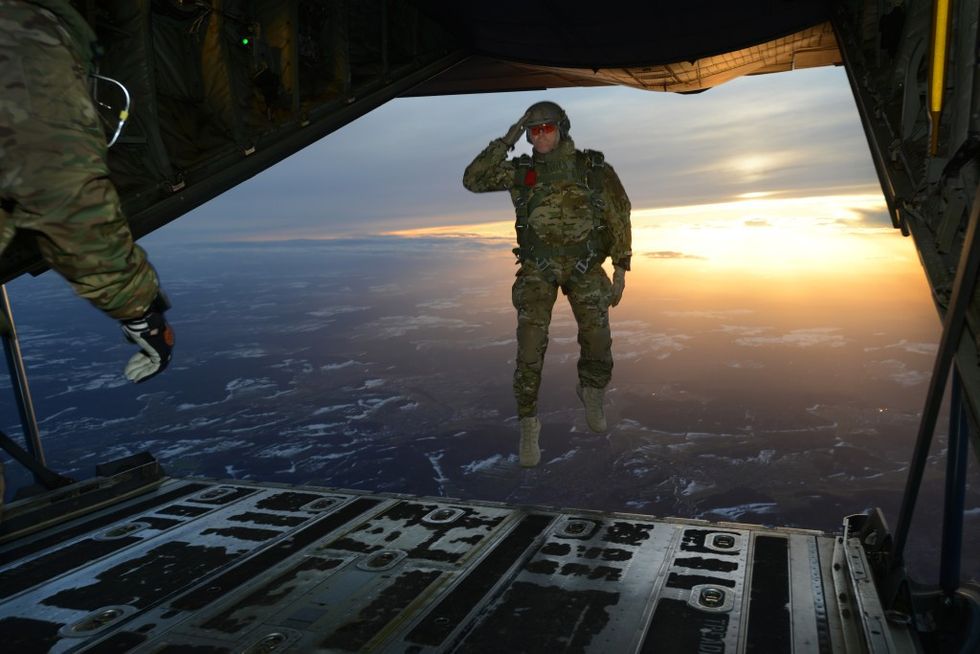 A U.S. Soldier assigned to 1st Battalion, 10th Special Forces Group (Airborne) salutes his fellow Soldiers while jumping out of a C-130 Hercules aircraft over a drop zone in Germany, Feb. 24, 2015. (U.S. Army photo by Visual Information Specialist Jason Johnston/Released)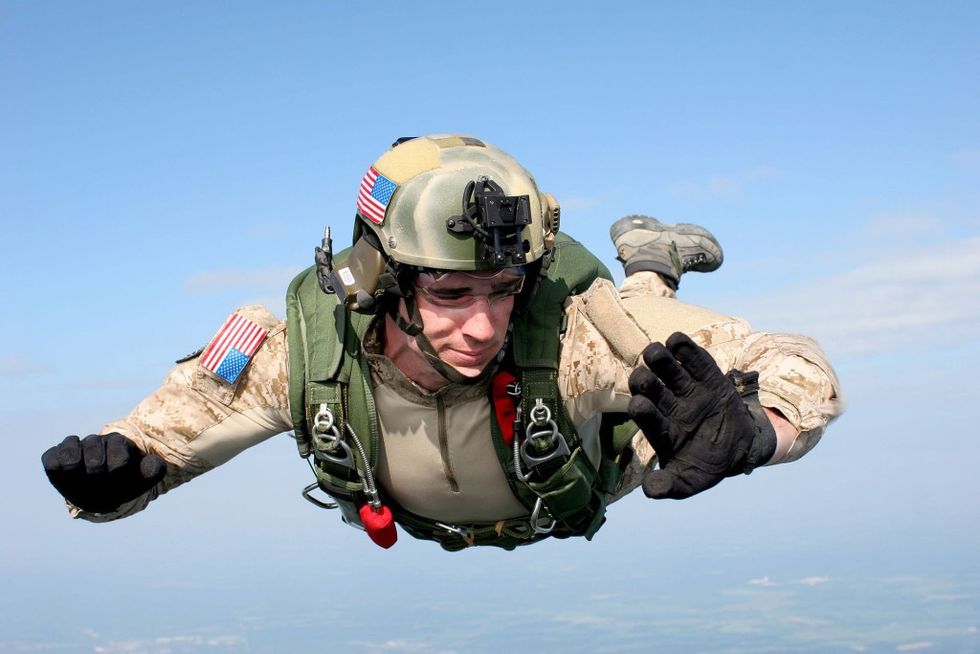 Air Force Staff Sgt. Jonathan C. McCoy, a pararescue jumper assigned to the 24th Special Tactics Squadron, during freefall.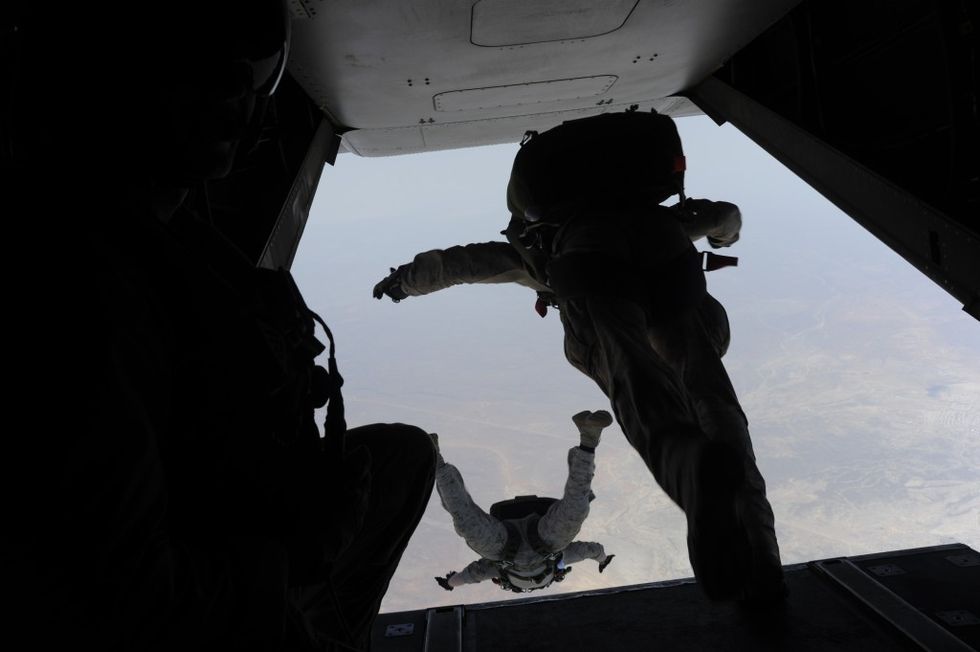 U.S. Marines assigned to Force Reconnaissance Platoon, 22nd Marine Expeditionary Unit free fall from an MV-22 Osprey tiltrotor aircraft during a parachute operations flight over Djibouti June 3, 2014. (U.S. Air Force photo by Staff Sgt. Jocelyn Ford/Released)
Paratroopers from South Korea diving out of a ROK Air Force CASA CN-235 in the United Arab Emirates.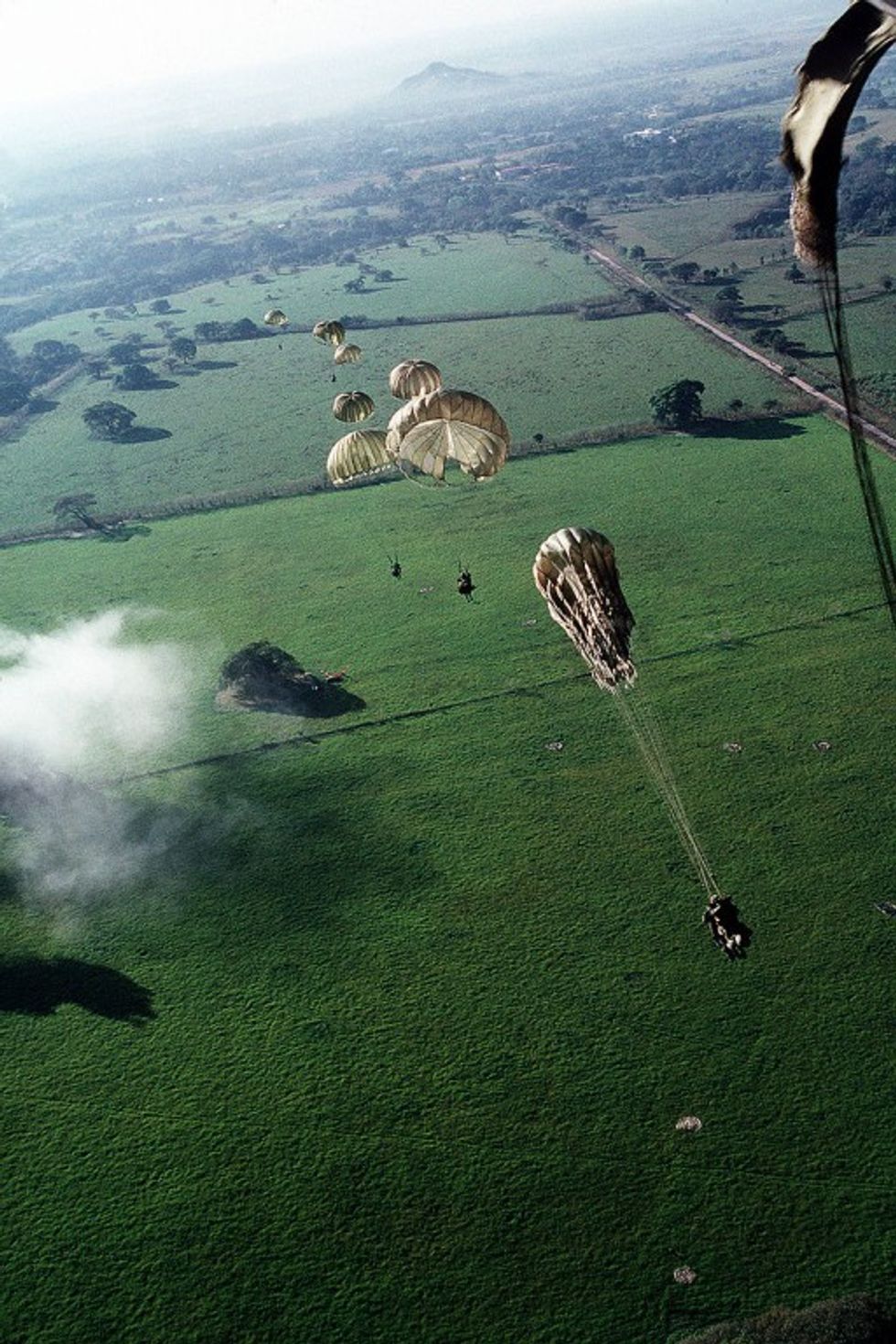 Elements of 1st Bn, 508th Infantry parachuting into a drop zone during training outside of Panama City. The jump was in preparation for Operation Just Cause in 1989.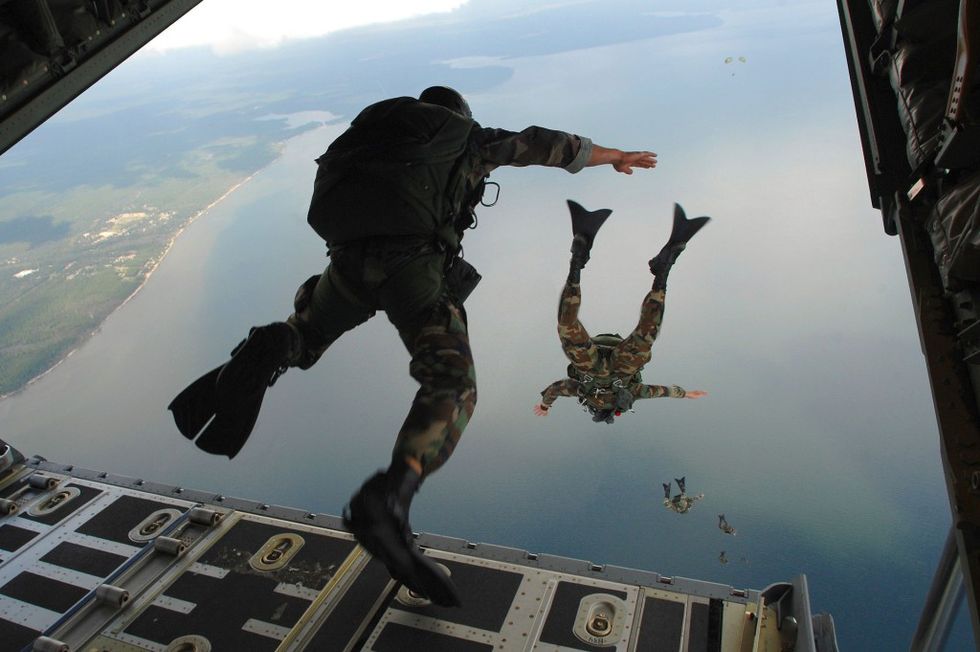 Members of the Air Force's 720th Special Tactics Group jump out of an airplane wearing flippers.