Articles
August 31, 2015 13:20:17 EST
Last week, French President Francois Hollande presented Airman First Class (A1C) Spencer Stone, Oregon National Guardsman Alek Skarlatos and two others with the French Légion d'Honneur, the highest decoration France can give (it is also not limited to military members). Foreign nationals are eligible to receive the medal for "serving France or the ideals it upholds."
---
Stone and Skarlatos served France by preventing a Moroccan national from going on a shooting spree with an AK-47 by physically subduing the perpetrator on a Paris-bound train.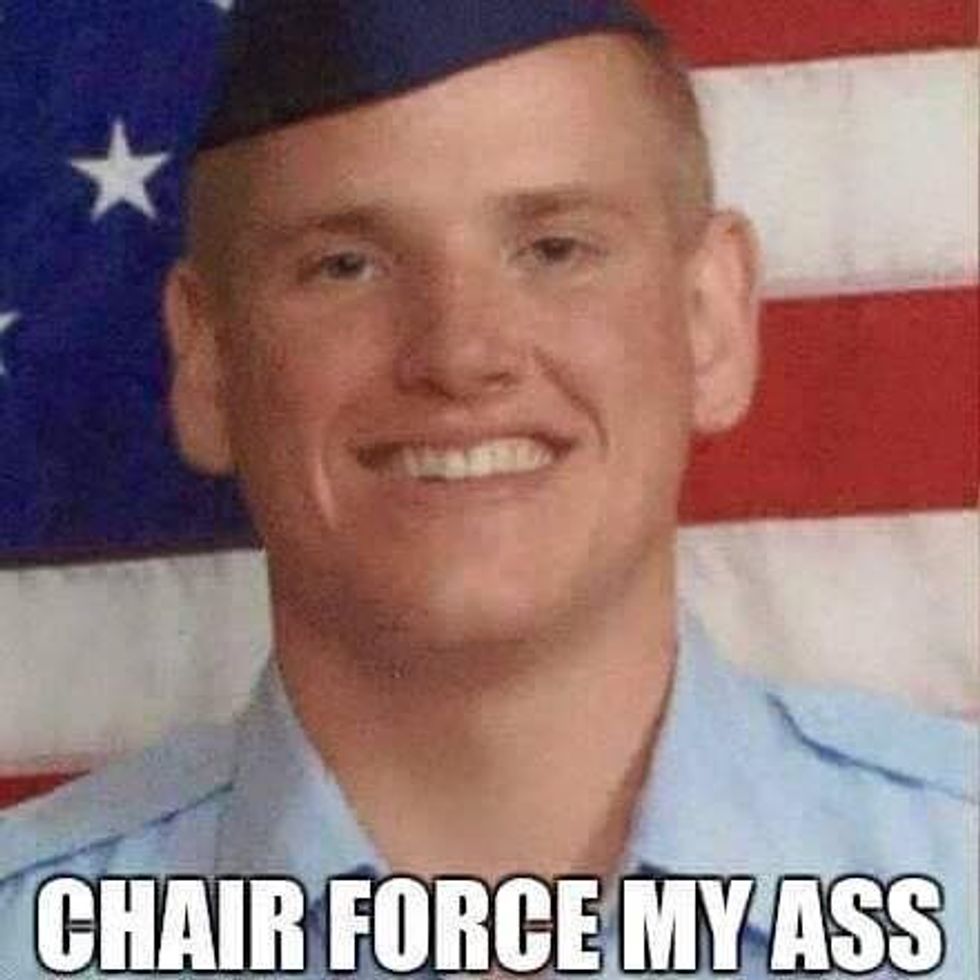 The Légion was established by Napoléon Bonaparte in 1802 as a way to honor those who served post-Revolutionary France without granting them titles of nobility, which France just abolished. Bonaparte always wore the medal himself.
The Légion is not just an award; it is membership in an elite group of people who have served France in outstanding ways, with five levels of honor: Stone, Skarlatos, their friend Anthony Sadler, and British businessman Chris Norman were awarded at the level of Knight for their heroics. Beyond that, there are the levels of Officer, Commander, Grand Officer, and Grand Cross, the highest that can be awarded (The President of France serves as Grand Master).