Articles
February 11, 2015 17:18:25 EST
The Navy has dumped its unpopular recruiting slogan and we came up with some funnier replacements the service definitely won't use.
---
Gone is the "Global force for good," a five-year-old slogan that hasn't been popular with many sailors, admirals, or the public at large, reported the Navy Times.
To fill the void, The Times created a contest allowing people to submit their slogans. While people submitting to the contest are expected to offer serious entries, the WATM team thought up some lighthearted versions, along with a little help from this Reddit thread and from the S--t My LPO Says Facebook page.
Sure galley food is not the best food, but it's better than MREs.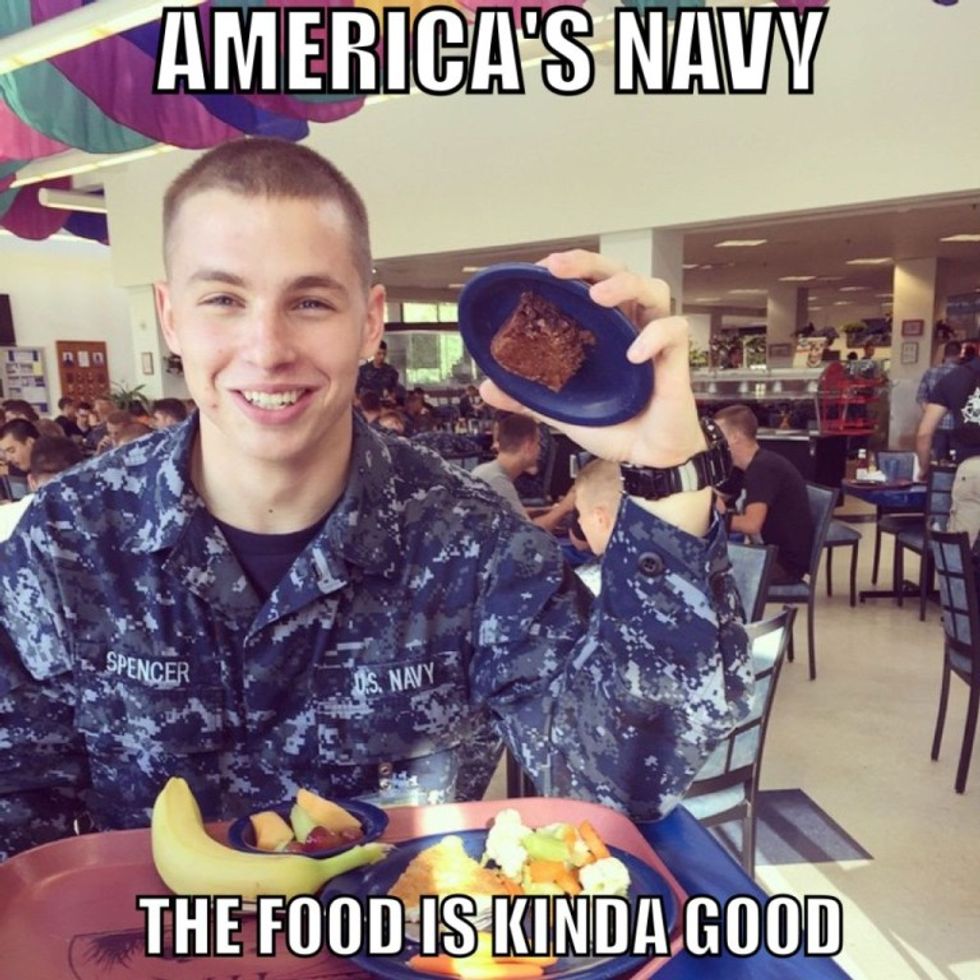 Photo: Chris_Harkins28/Instagram
Prepare to see a lot of grey.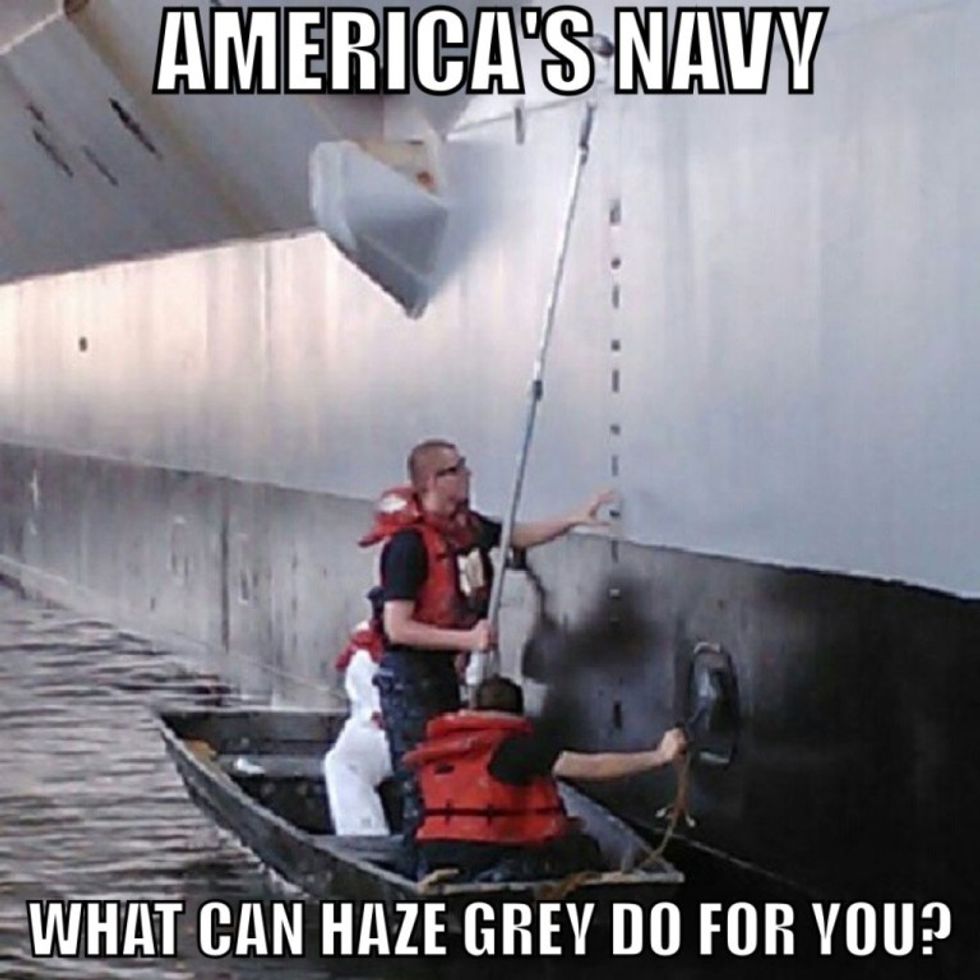 Photo: Lil_rp/Instagram
Like prison, sailors can get a little nutty being cooped up on a boat for long stretches of time.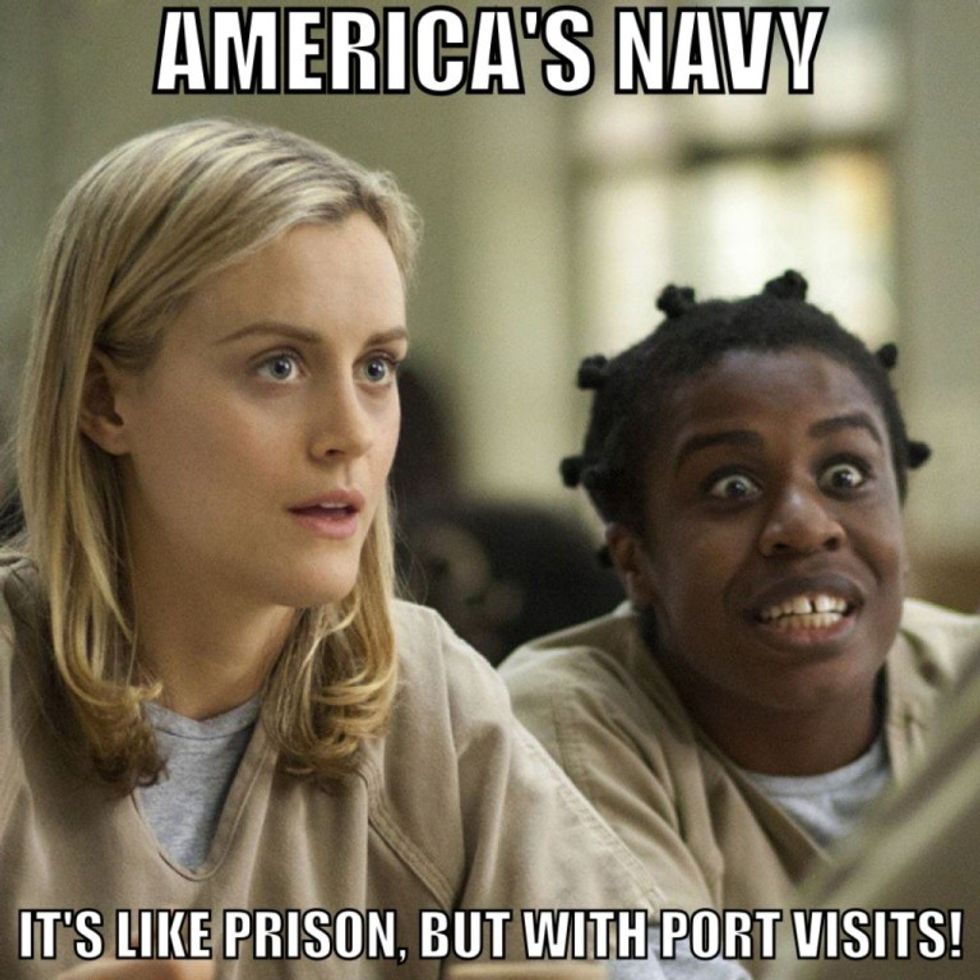 Photo: vera-24/Instagram
You can't have fun trolling the Navy without a Top Gun reference. Here's Ice Man: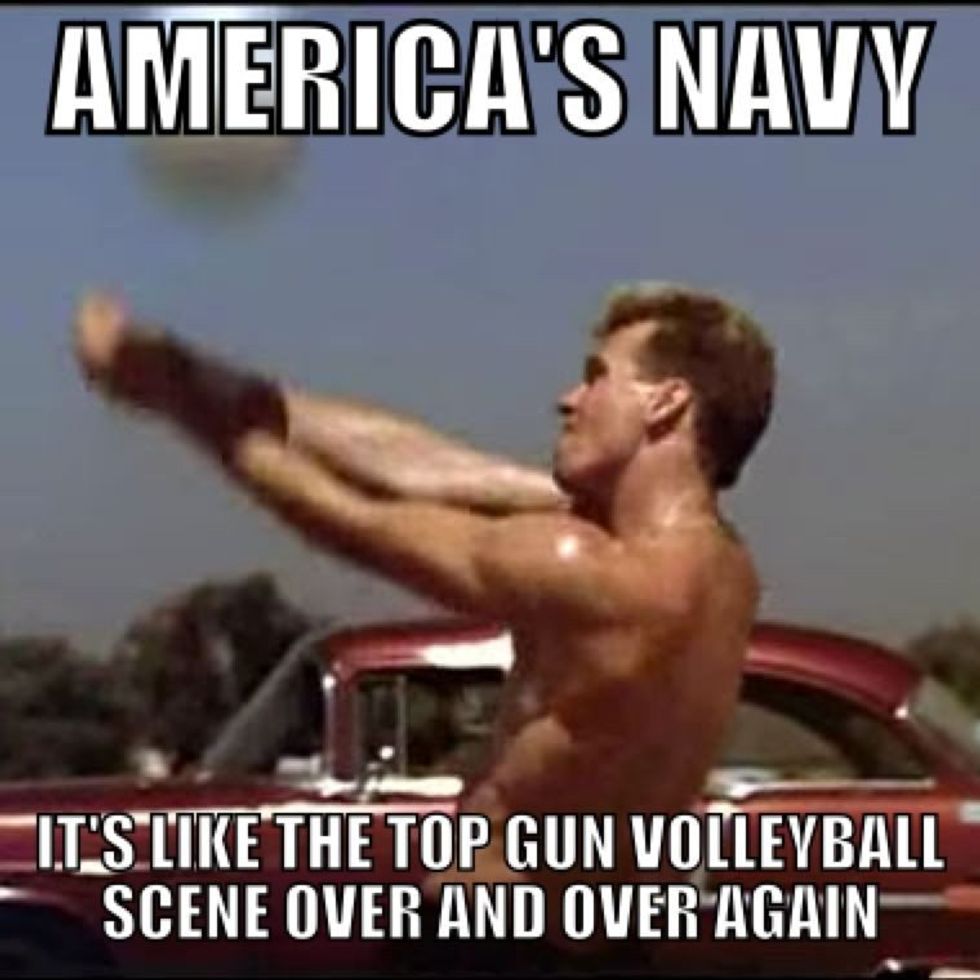 Photo: YouTube, Slogan: Knightsof-Ni/Reddit
There's ugly, then there's Army ugly.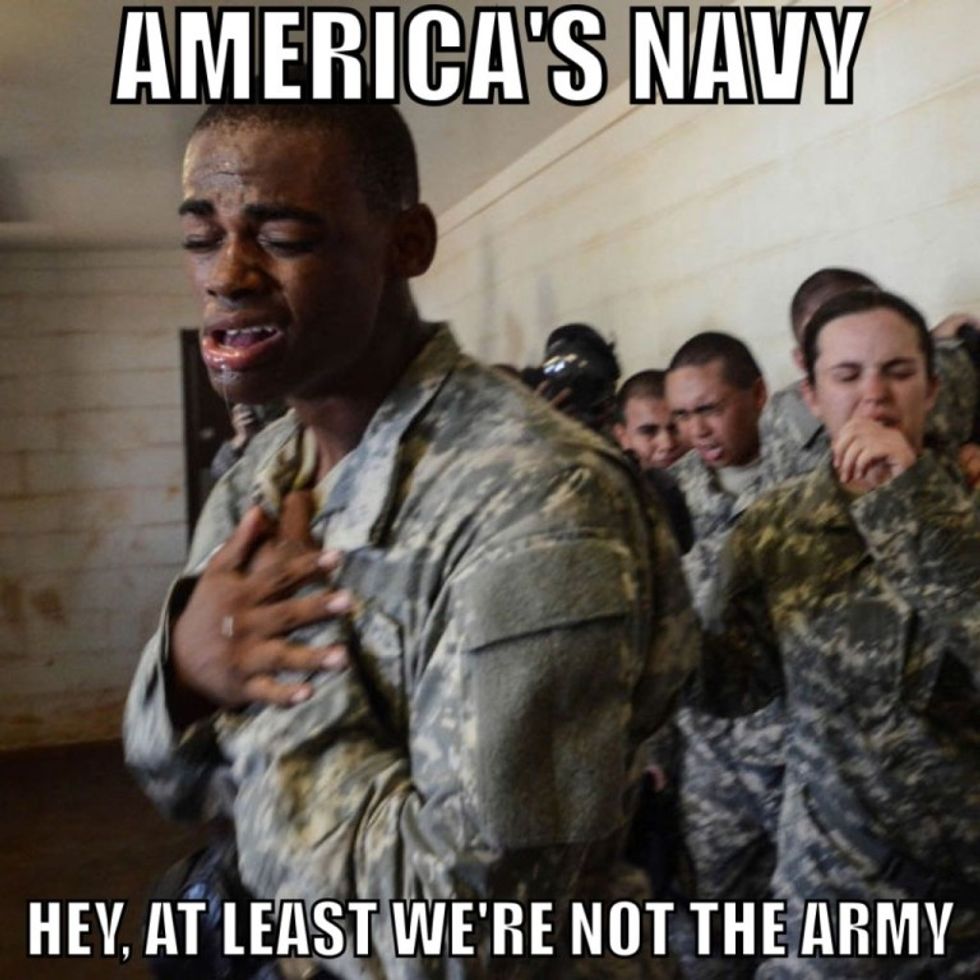 Photo: US Army
The Navy is notorious for having long lines for everything.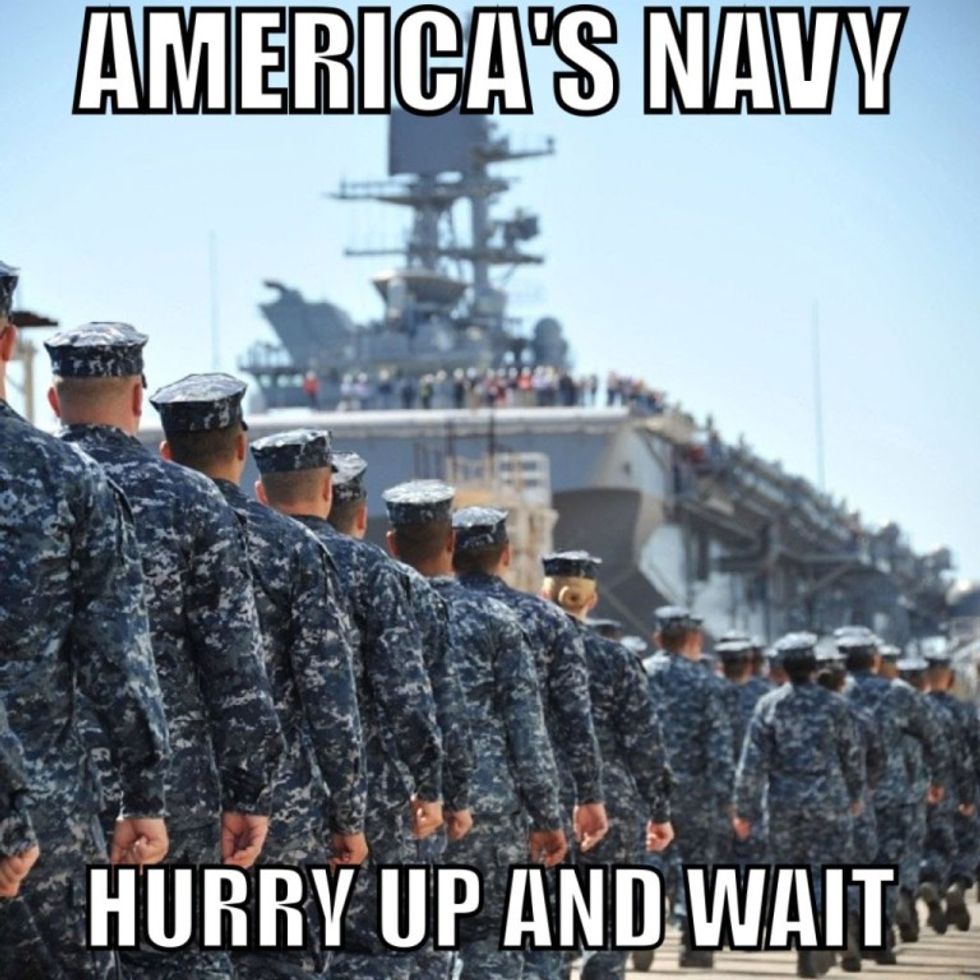 Photo: USNavy/Instagram
Sailors have the most uniforms and the least amount of space to store them in.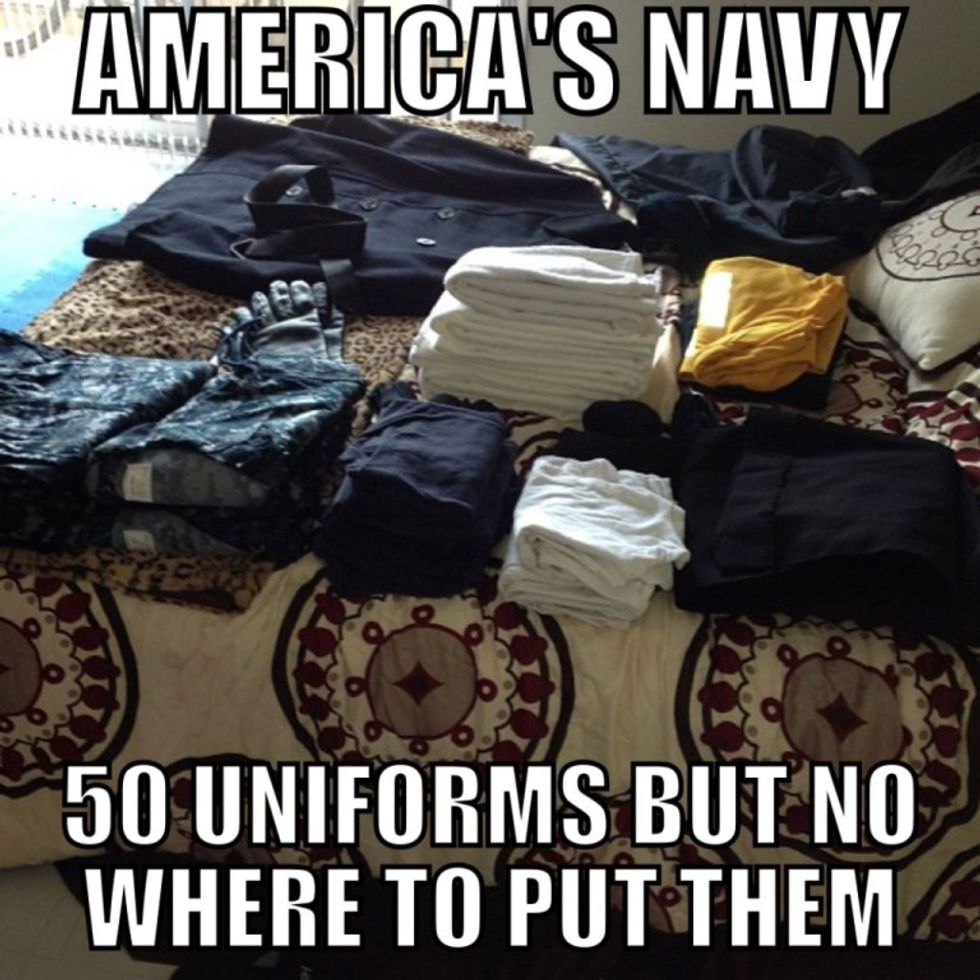 Photo: ladyblutbad8/Instagram
Well, they didn't say it was glamorous.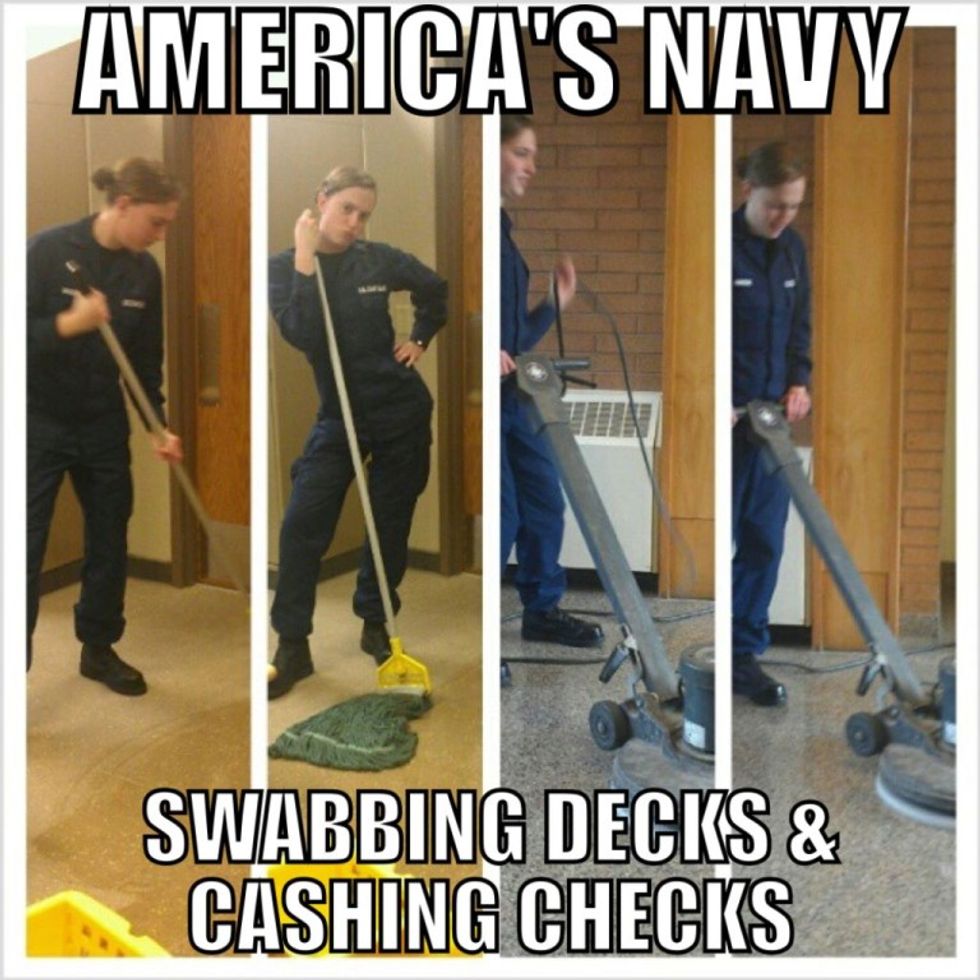 Photo: neenee_bean87/Instagram, Slogan: Richard Vansteeland/Facebook
Add a little alcohol and things can escalate very quickly.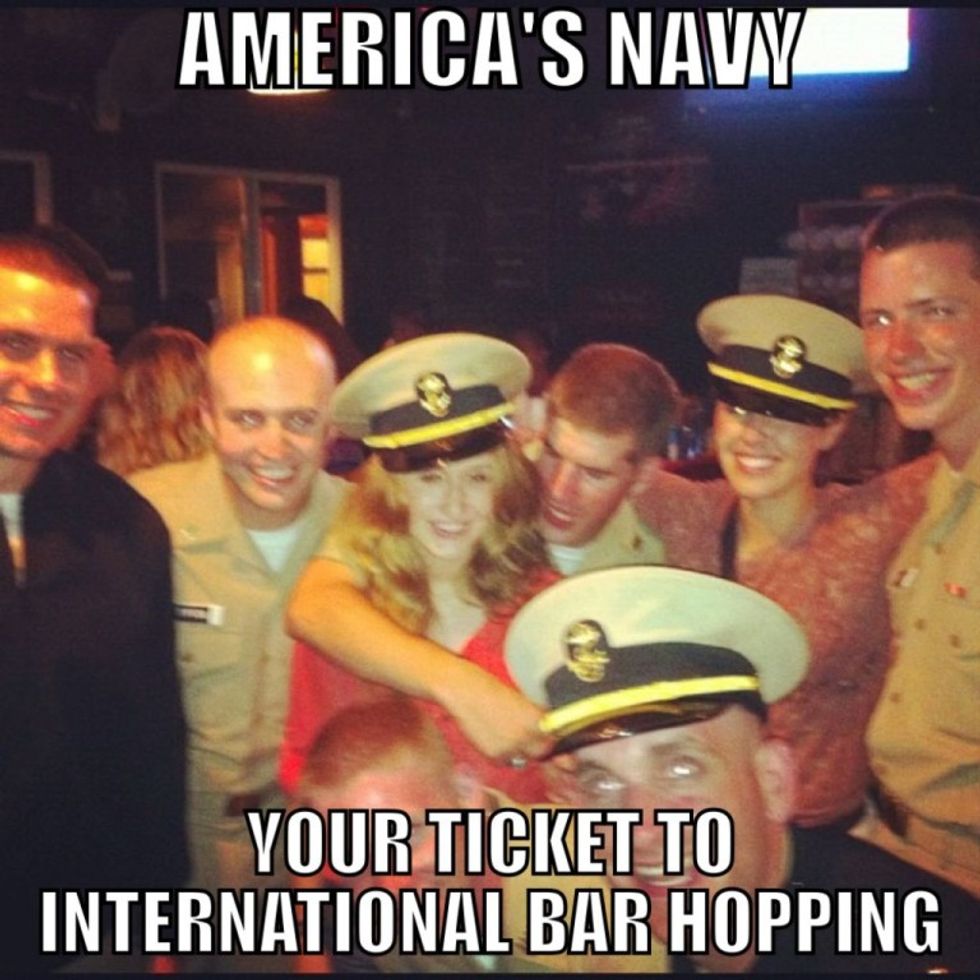 Photo: Equatic/Instagram, Slogan: Benjamin Summers/Facebook
This is a play on midrats, you know, the food they serve between dinner and breakfast.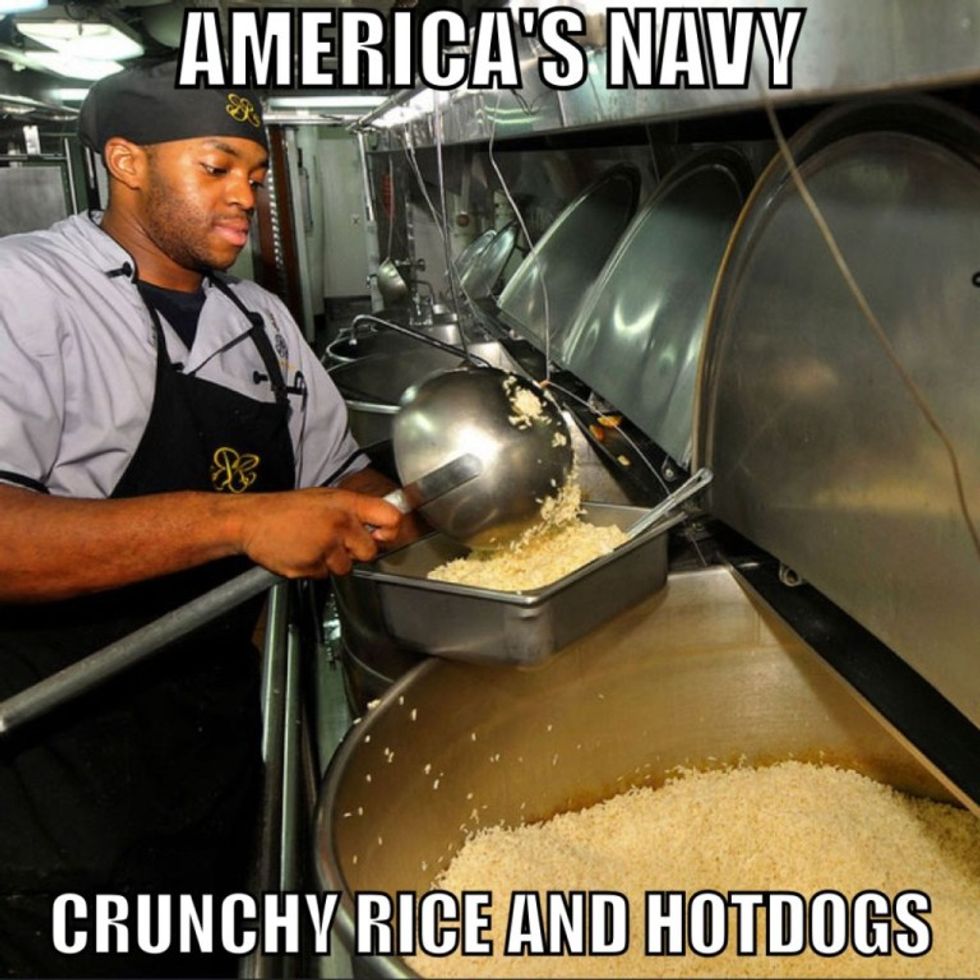 Photo: US Navy
Before joining, stop to consider that the world is 75 percent water.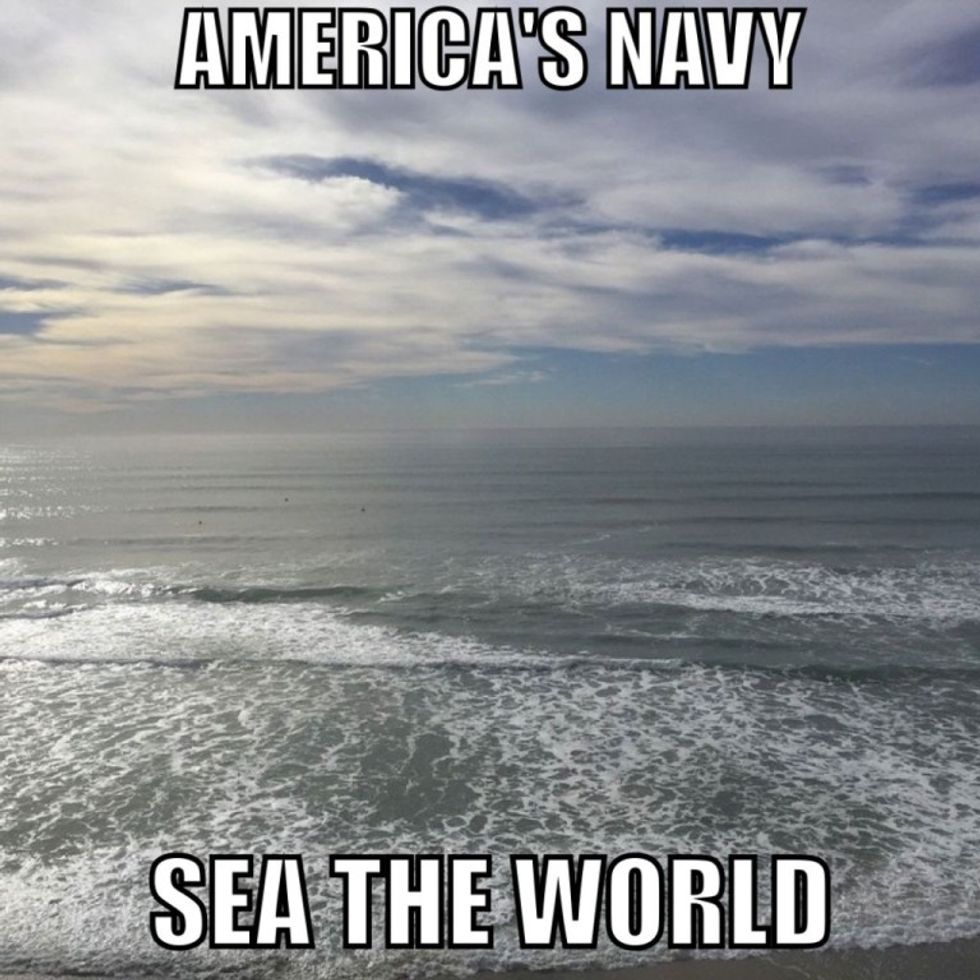 Photo: austinjen/Instagram
The struggle is real.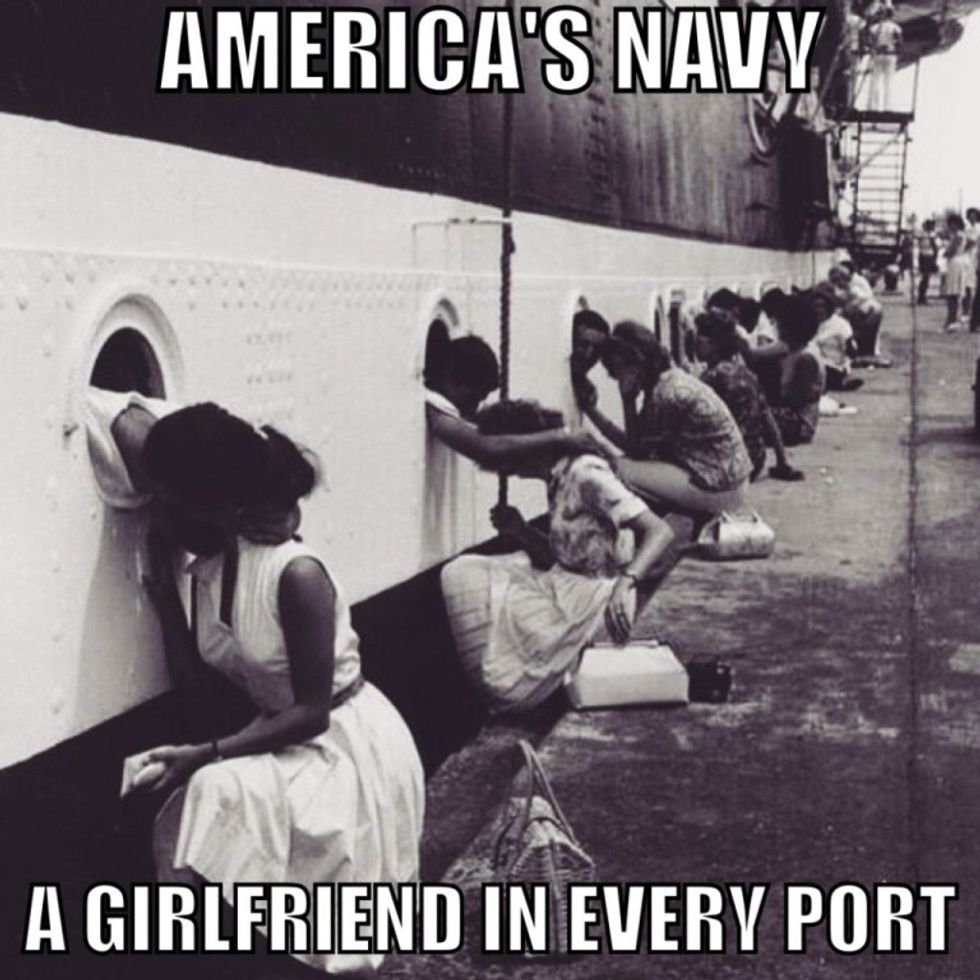 Photo: adrea_sara_gallo/Instagram
Always, always, avoid working parties.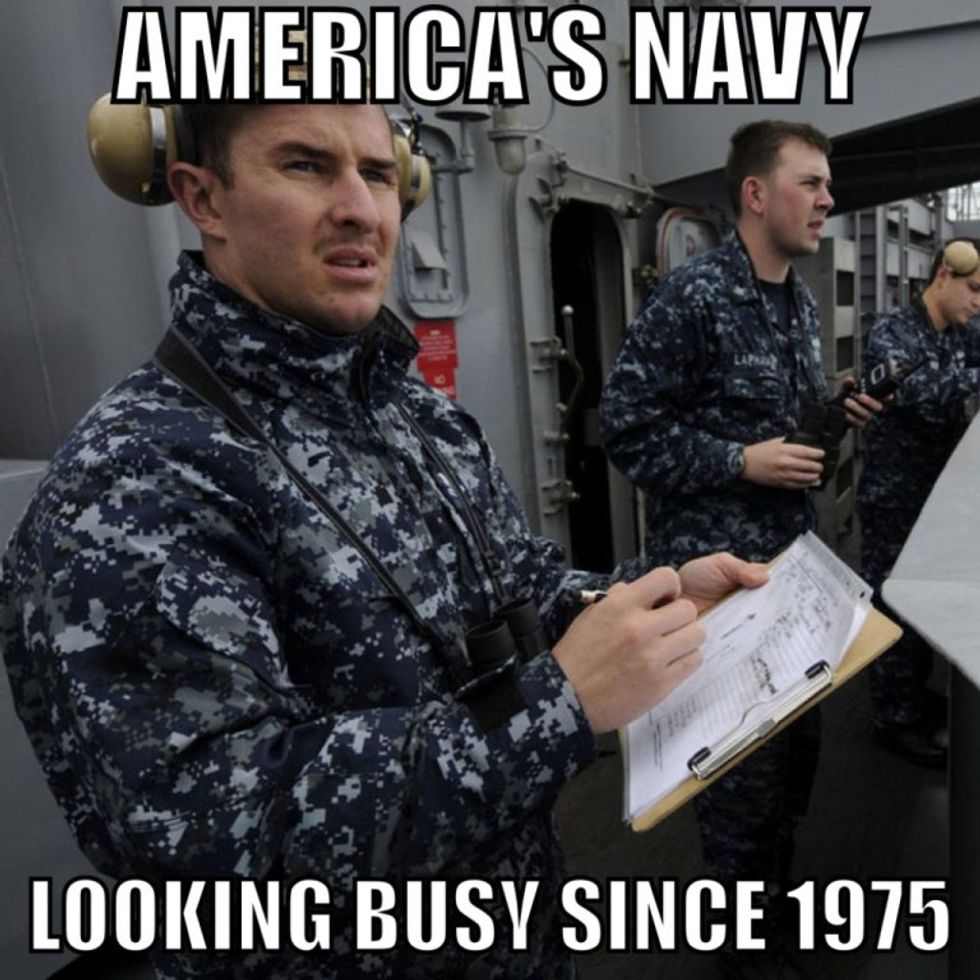 Photo: US Navy
While these are, of course, all tongue-in-cheek suggestions, if you'd like to submit a real slogan for consideration, click here to go to the Navy Times contest.