Articles
June 10, 2015 14:12:54 EST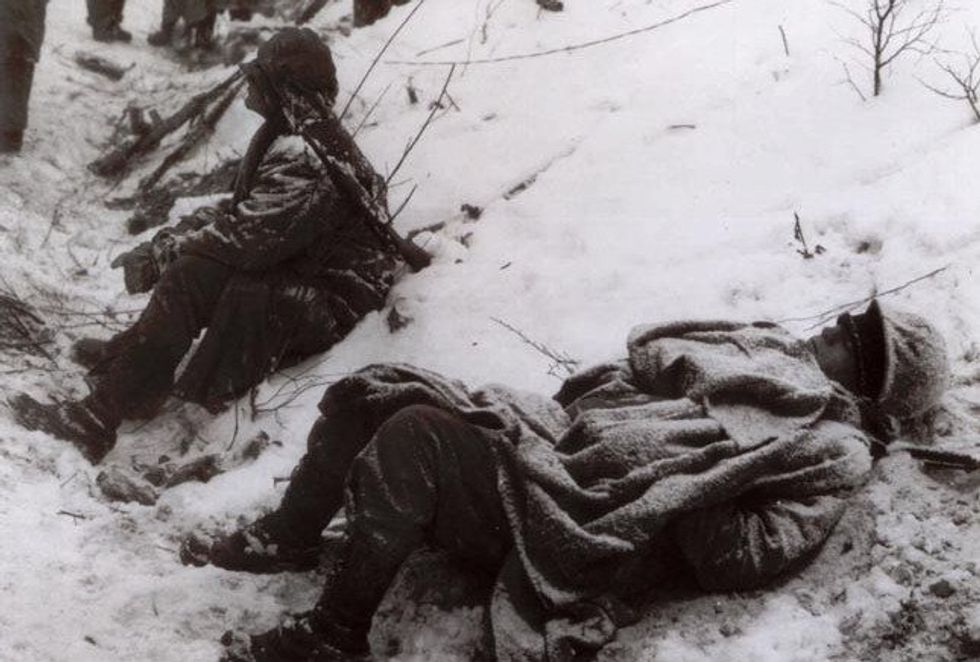 Owen was injured at the Chosin Reservoir; doctors almost amputated his arm, but his verve convinced them he would survive his injuries without losing his arm.
"When I woke up at the Naval Hospital near Tokyo, I was in an examination room, and I see several doctors looking at X-rays on a light panel," he said. "One of them says 'we don't have any choice, we have to amputate.' I figured some poor son of a bitch is gonna lose something. I look around, and mind you I just came out of the morphine, and I see I'm the only guy in there. I figure they're gonna cut something off me. So I yelled out fuck you. In my head I had to go back up on line with my men. If I lost parts, I can't go back up. That saved it. The spirit saved my arm."
He did lose full use of the limb and was soon discharged from the service, but Owen's life didn't stop there. He credits his longevity to the same spirit that kept his men going and saved his arm.
"If I could muster Baker 1-7 today, I would tell them we're alive because you kept fighting," he said. "You were invincible. You maintained the fighting spirit. You went through one of the most difficult fights ever experienced by American fighting men and you damn well held the line. You became the best goddamn rifle company in the Marine Corps."