Articles
June 11, 2015 15:51:01 EST
In May 1962, four soldiers walked into a makeshift communications outpost outfitted with maps, food, medicine, and a chemical toilet. For the next 72 hours, the men would attempt to operate as a normal communications team while cameras rolled. Oh, and three of them were high on a powerful hallucinogenic drug.
---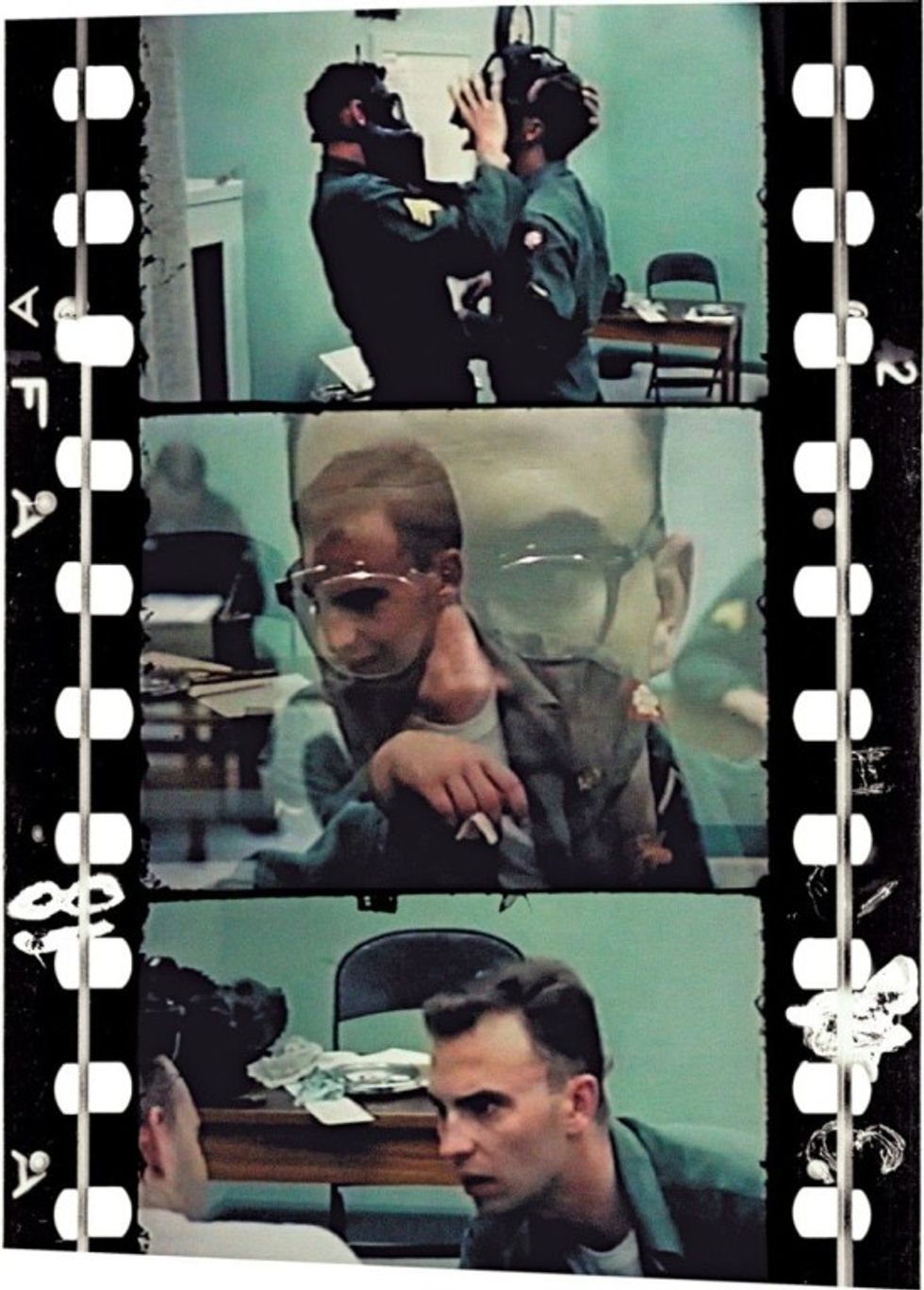 Credit: US Army via The New Yorker
He would pace the walls of the outpost, checking for exits. Then he would grab his hat and jacket, put them on, tell the rest of the men goodbye, and attempt to leave through the door. Every time he found it locked, he would get confused and try the handle for minutes. He attempted escape through the medicine cabinet until H pulled him away. Finally, he'd begin another repetition, starting by putting on his hat and jacket and saying goodbye to everyone.
In his book, Ketchum wrote that it was only after hours of this process that Zadrozny finally put it together. He tried the door a final time and turned to the room, telling the rest of the subjects, "We're trapped!" H then looked up from a magazine and told the room, "He's getting better."
The whole time Zadrozny was trying to find a way out, the one sober member of the team was getting engrossed in a game against the research team. The researchers had scripted the radio calls the drugged soldiers would receive, but they ran out of script and had to start improvising. Signal soldiers assigned to the researchers came up with a plot involving a chemical train that was going to be ambushed and crafted a nonsense code for it using poker terms like "The Dealer." L spent the latter half of the exercise trying to figure out what "Full House" meant and who "The Dealer" was as a fictional train came barreled towards its death.
Eventually, the drugs wore off and the 72-hour experiment ended. The team was released back to the barracks and left with some truly odd stories of the Cold War.
Ketchum would go on to test BZ in an open air environment, but the weapons were never deployed in combat. As further tests showed, maintaining effective concentrations of the gas in a real world scenario proved difficult and military opinion eventually swung away from the use of drugs as weapons.
(h/t to The New Yorker's Raffi Khatchadourian, who discovered many of the archive documents from Edgewood and wrote stories about this and other experiments at the arsenal.)